Actress Kate McKinnon of Saturday Night Live fame dropped by The Ellen DeGeneres Show on Wednesday and dropped her Ellen impersonation on the host, and it was pretty spot-on.
They're Ellen!You are not seeing double, wait…you are seeing double!

Posted by ellentube on Wednesday, February 24, 2016
https://www.youtube.com/watch?v=M0dbvTnY5II
McKinnon, who stars in the upcoming Ghostbusters film, first visited the show in 2013, before her career had begun to take off.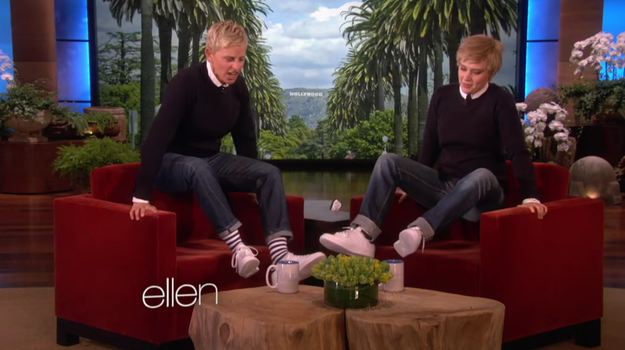 Of course, nothing quite compares to her Justin Bieber impression.