Happy Monday, good people! Unfortunately, the weekend was scarred by more senseless tragedy when officers were ambushed and murdered in Baton Rouge yesterday. This is all becoming tough to stomach. Violence as a means to stand up to injustice isn't the answer. Blood shed only further leaves us as a nation divided. We need to be better than this. Condolences go out to the family of those officers that lost their lives in the brutal ambush. At the alarming rate of senseless deaths in this Country, this post could probably be called "The Mourning Brew." Spread the love today people. We are one.
The Morning Brew is sponsored by:
Colin Good/KellerWilliamsRealty & TheGoodTeamSells.com: In the market for a new house in the Philadelphia area? Colin makes it easy with brand new listings updated every day!
Also, do you know a hero? If you know someone that's from/in the military, law enforcement, firefighters, educators or healthcare workers, and they're looking for a new home, please have them contact Colin! HomesForHeroes.com.Godfatherlocks.com: Why wait to place a wager until this weekend when GF is making money now!? The NBA Finals are set, the NHL Stanley Cup Final is underway, and baseball season is in full swing. Be sure to check out Godfatherlocks.com now! 
Skull Shaver: If you're bald like Sean, then the Skull Shaver is the perfect way to keep your head nice and smooth. Skip the "clubs" and get with the program. The Skull Shaver is the #1 razor available for bald men. Now available at Amazon, Target and Bed Bath & Beyond. 
If you'd like to advertise on PhillyInfluencer.com or The Morning Brew, shoot us an email at [email protected]. Got tips? Email us at [email protected].
Let's brew it up!
Three Officers Killed, Three Injured in "Ambush"
Here's President Obama's full transcript of his speech on yesterday's tragedy:
As all of you know now, this morning, three law enforcement officers in Baton Rouge were killed in the line of duty. Three others were wounded, one is still in critical condition.

As of right now, we don't know the motive of the killer. We don't know whether the killer set out to target police officers, or whether he gunned them down as they responded to a call.

Regardless of motive, the death of these three brave officers underscores the danger that police across the country confront every single day. And we as a nation have to be clear that nothing justifies violence against law enforcement. Attacks on police are an attack on all of us and the rule of law that makes society possible.

Now, earlier this afternoon, I spoke with Governor Edwards and Mayor Holden, and I offered them the full support of the federal government; and reiterated my full support for law enforcement in Baton Rouge, and for police officers across the country.

I also spoke to the attorney general. The FBI has already been on the scene and through the work of all levels of government, justice will be done.

Most of all, our hearts go out to the families who are grieving. Our prayers go out to the officer who is still fighting for his life. This has happened far too often, and I've spent a lot of time with law enforcement this past week.

I'm surrounded by the best of the best every single day, and I know whenever this happens, wherever this happens, you feel it. Your families feel it. But what I you to know today is the respect and the gratitude of the American people for everything you do for us.

And five days ago, I traveled to Dallas for the memorial service for the officers who were slain there. I said that that killer would not be the last person who tries to make us turn on each other, nor will today's killer.

It remains up to us to make sure that they fail. That decision is all of ours. That decision to make sure that our best selves are reflected across America, not our worst. That's up to us.

We have our divisions, and they are not new. Around the clock news cycles and social media sometimes amplify these divisions. And I know that we are about to enter a couple of weeks of conventions where our political rhetoric tends to be more overheated than usual.

And that is why it is so important that everyone, regardless of race or political party, or profession; regardless of what organization you are a part of; everyone right now focus on words and actions that can unite this country rather than divide it further.

We don't need inflammatory rhetoric. We don't need careless accusations thrown around to score political points or advance an agenda. We need to need to temper our words and open our hearts. All of us.

We need what we saw in Dallas this week as a community came together to restore order and deepen unity and understanding.

We need the kind of efforts we saw this week in meetings between community leaders and police, some of which I participated in, where I saw people of good will pledge to work together to reduce violence throughout all of our communities.

That's what's needed right now. And it's up to all of us to make sure that we are part of the solution and not part of the problem.

As someone once wrote, a bullet need happen only once, but for peace to work, we need to be reminded of its existence, again and again and again.

My fellow Americans, only we can prove through words and through deeds that we will not be divided. And we're gonna have to keep on doing it, again and again and again. That's how this country gets united, that's how we bring people of good will together. Only we can prove that we have the grace and the character and the common humanity to end this kind of senseless violence. To reduce fear and mistrust within the American family. To set an example for our children.

That's who we are, and that's who we always have the capacity to be. And that's the best way for us to honor the sacrifice of the brave police officers who were taken from us this morning.

May God bless them and their families. And may God bless the United States of America. Thank you very much."
On to some lighter news…
Guns N' Roses were in town the other day and they killed it, just ask Sean…
https://www.instagram.com/p/BH20QuShpdY/
Im losing my shit man…. pic.twitter.com/H3aoZMiRGE

— PhillyInfluencer_com (@Sean_Brace) July 15, 2016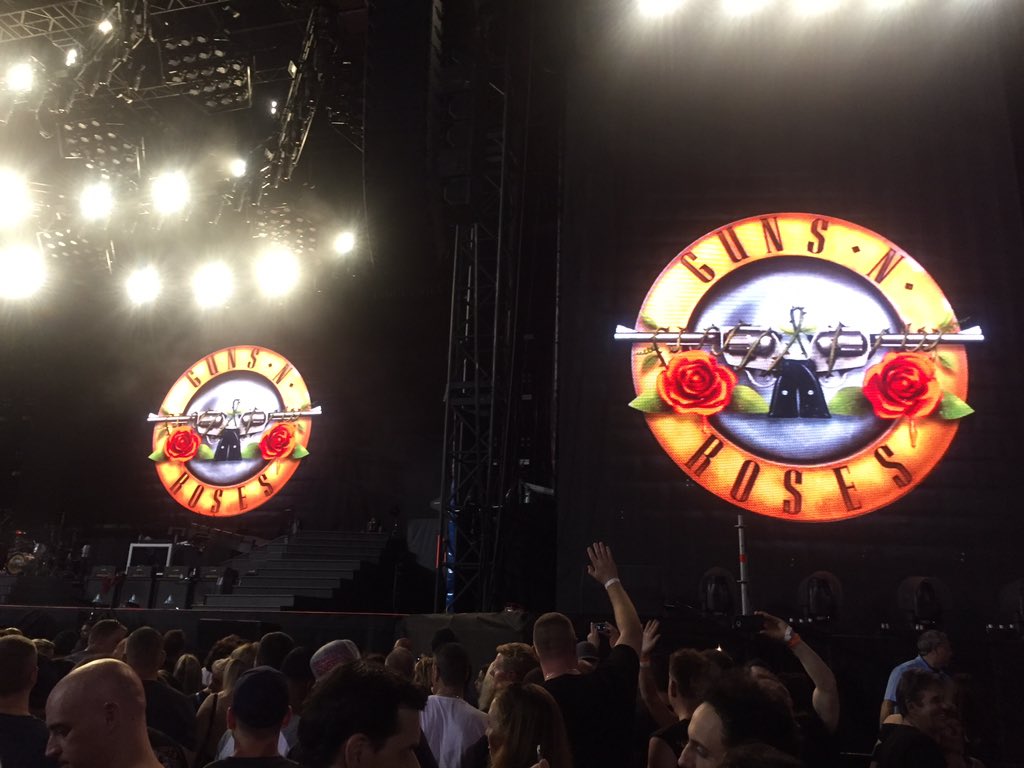 Dario Saric is officially a Sixer
Here are highlights from Saric's press conference
Here's some more Dario for you…
Tell me this jersey ain't hot!
https://www.instagram.com/p/BH8cT5cgJ_y/
Recap: Ben Simmons' sixth summer league game
Carson Wentz will most likely be inactive
Pokemon has invaded the MMA world…
Must See MVP TV tonight on @spike 9/8c#Bellator158#PokemonGo@MichaelPage247https://t.co/VI5PYAgrhT

— Bellator MMA (@BellatorMMA) July 16, 2016
Speaking of Pokemon Go, Johnny Manziel's comeback looks like its's going just swell
https://www.youtube.com/watch?v=vVwQk-oD8u8&feature=youtu.be
Philly expects 50,000 protesters in the city for the DNC next week
Michael Jackson plotted to marry his friend's 12-year old daughter?
Bryce Harper and his douchey hair got engaged…
https://www.instagram.com/p/BH2h8GpA2Co/
Brock Lesnar faces possible anti-doping violation
Mark Hunt has some harsh words for Brock Lesnar
for someone who was cheating he still hits like a pussy 😂😂😂😂😂😂😂 cheating ass bitch boi

— mark richard hunt (@markhunt1974) July 16, 2016
A 4-point line in the NBA? Phil Jackson thinks it should happen
PK Subban sings a little Johnny Cash…
.@PKSubban1 arrives in #Smashville, promptly sings Johnny Cash at Tootsie's. #Preds

?? >> https://t.co/Wv25PqDwcPhttps://t.co/gDQuWerOmt

— Thomas Willis (@TomAWillis) July 17, 2016
Kobe Bryant took a golden slime shower
Rob Gronkowski got into a dance-off with Ciara…
Ciara and Gronk dance off pic.twitter.com/AlXTxQ5sM9

— Love is Love (@RussCi4Ever) July 15, 2016
The Orlando Magic learned the hard way that social media can be brutal at times