Each weekend, we will post some of the most unique social and culture places to visit in addition to exciting events in and around the Philly area. We call it Philly Influencer's Weekend Picks. If you attend any of these places or events, let us know how it went! Tweet us or email us at [email protected]
Parks on Tap at Paine's Park
Where: Paine's Park, Ben Franklin PKWY at 24th St.
When: Friday, August 26th & Saturday, August 27th 1PM-11PM, Sunday, August 28th at 12PM-10PM
Fairmount Park Conservancy and Avram Hornik of FCM Hospitality brings their weekly beer garden to Paine's Park. Located on the Schuylkill River bank, this park has become a skate themed getaway for many Philadelphia residents since its opening in 2013. This rich lawn area and river oasis has held many events this summer such as movie nights and food events. This week Parks On Tap will be integrating their moving beer garden and food truck assembly into the frequented park. Come and enjoy the exciting and patented ambience that has ignited this summer favorite for weeks.
…
Salsa Night at Schmidt's Commons
Where: Schmidt's Commons, 1001 N 2nd St.
When: Friday, August 26th, 7PM-10PM
The Philadelphia Dance Foundation offers a feisty strut around Schmidt's piazza this Friday night. Salsa Night will feature the Elvis Bonilla Y Su Orquesta. There will also be a free dance class starting at 7PM. After the lesson is over, feel free to show off your new moves from 7:30PM-10PM and enjoy the live music. The piazza has several restaurants and venues in the area to service your drink and food needs. This looks like a great opportunity to dance the night away on a brisk summer evening.
…
Smooth Jazz at Penn's Landing
Where: Great Plaza at Penn's Landing, 101 S Christopher Columbus Blvd.
When: Friday, August 26th, 7:30PM-9PM
It's the last night of the "Smooth Jazz Summer Nights" series on the Delaware waterfront. For the entire month of August, the plaza has hosted worldwide and nationally renowned jazz acts. Two-time Grammy winner Peabo Bryson will be the main attraction on the event's final night. The concert is free to enter and chairs are welcomed. As we wind down the summer, it's always great to take in the closing rhythmic notes the community has to offer.
…
Magic in the Gardens Twilight Series
Where: Philadelphia Magic Gardens, 1020 South St.
When: Friday, August 26th, 7PM-10PM
Philadelphia Magic Gardens continues its Twilight in the Gardens multi-sensory event. It's a byo (bring your own) food, drinks, blankets, and friends sensation. Participants experience an engaging and "Wonderland" level escapism on this fun-filled musical and craft night. Enjoy live and magnificent performances and view various works of art. You'll also have the opportunity to create your own piece. The cost is $18 for adults and $15 for students and seniors.
…
Finding Nemo at  Clark Park
Where: Clark Park, 4398 Chester Ave.
When: Friday, August 26th, at dusk
University City District will be showcasing a Pixar classic this Friday night. A free screening of the animated feature Finding Nemo graces the outdoor mega screen. This event will certainly huddle many families and friends in mass at this makeshift  family friendly amphitheater. Audience members can bring chairs and blankets. There will be several snack and dessert vendors on hand.
…
Filbert Street Flower Market
Where: Reading Terminal Market,  51 N 12th St.
When: Saturday, August 27th, 10AM-4PM
Reading Terminal Market hosts the third Filbert Street Flower Market of the year. There will be live music, flower arranging demonstrations, and of course a wide selection of assorted flowers. There will also be several new gardening tips showcased for all green thumb enthusiasts. When the event is over feel free to get a meal at the various vendors within the market and Center City area.
…
En Vivo Latino Music Fest
Where: XFINITY Live, 1100 Pattison Ave.
When: Saturday, August 27th, 3PM-9PM
XFINITY Live, Metro PCS, & Coors Light brings an eclectic celebration of music and Latin sound to South Philadelphia. Grammy winner Elvis Crespo highlights a lineup and great musicians and performers. There will be a kids area, a selection of Latin food, and a myriad of drinks. Tickets start at $15
Tickets available here
…
Lauryn Hill at The Mann Center
Where: The Mann Center, 5201 Parkside Ave.
When: Saturday, August 27th, 6:30PM
NJ native and Grammy award-winning singer-Songwriter, Lauryn Hill embraces The Mann Center amphitheater this weekend. Known for her lyrics, powerful vocals, and great production, Lauryn Hill is a defining soul and R&B act that shouldn't be missed. Come hear singles from her legendary album The Miseducation of Lauryn Hill and other memorable songs. The concert will also include special guests Machel Montano, The Soul Rebels ft. Talib Kweli, and Jesse Royal.
Get tickets here
…
Brooklyn Brewery Beer Mansion
Where: Mount Pleasant Mansion, 3800 Mt Pleasant Dr.
When: Saturday, August 27th, 5PM-11PM
This multi-room mansion party is a unique beer festival experience and offers an innovative spin to your average beer drinking excursion. There will be art, music, and brewery themed rooms. There will be several bars, food trucks, and an outdoor beer garden. Take a stroll and explore the The Mt. Pleasant Mansion, stopping in the IPA room of the Barrel Aging Room. This alternative event will also have lawns games and delectable treats made by Brooklyn Chef Andrew Gerson. Tickets are $20.
…
Jimmy Buffett in Concert 
Where: BB&T Pavillion, 1 Harbor Blvd. Camden, NJ
When: Saturday, August 27th, 8PM
Jimmy Buffett is a famed singer-Songwriter, musician, and for the love of Margaritaville restaurants, businessman. This Saturday night he brings his song registry to the Camden Waterfront. Beloved by his fan-base named the "Parrotheads", he will no doubt draw a massive crowd of easy listening and folk fans. Embracing paradise and island escaping sounds, Buffet will offer a great summer serenade to all in attendance.
Get tickets here
…
Philadelphia Zine Fest
Where: The Rotunda, 4014 Walnut St.
When: Sunday, August 28th, 12PM-7PM
This is one of the oldest small press festivals in Philadelphia. The city is prepares to put this comic and graphic novel origin platform front and center this weekend. Several self-published artists will be on display and there will be food vendors. Come see colorful and diverse collectible prints that touch on many topics from fan-fiction, politics, poetry, personal journals, music, art, and more.
…
25th Annual Ukrainian Folk Fest 
Where: Ukrainian Sports Center, 1 Lower State Rd, North Wales, PA
When: Sunday, August 28th, 12PM-8PM
This free Ukrainian cultural enthralling event brings together a people of storied and great history. There will be dazzling Ukrainian folk art, music, dance, and food. This unification spectacular will have children's areas, with face painting and games, and multiple vendors. The festival is $15 for adults and $10 for students and children under the age of 14.
…
Philadelphia Jerk Fest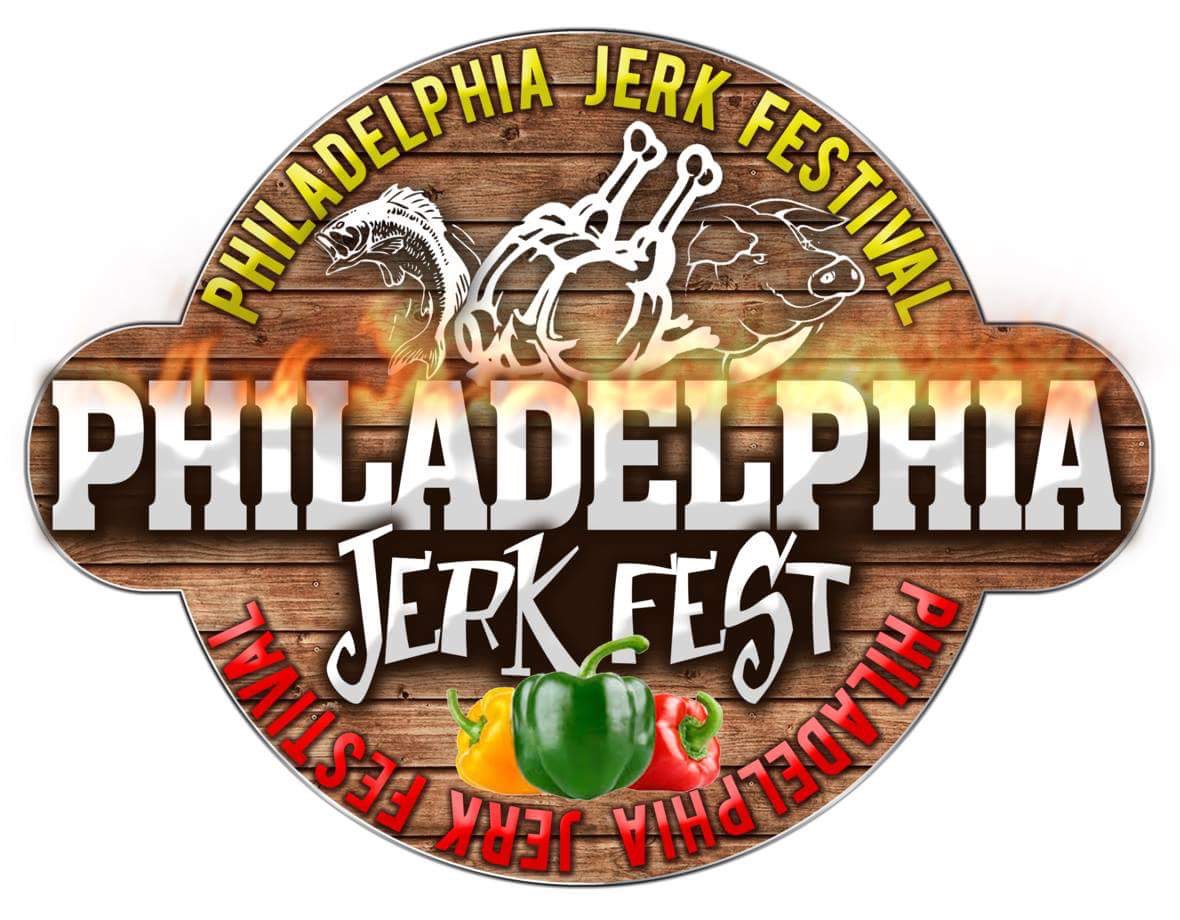 Where: Fairmount Park, Chamounix Dr.
When: Sunday, August 28th, 12PM-6PM
The premiere of the Philadelphia Jerk Festival is this Sunday. The Caribbean diaspora celebration offers several diverse events and a massive selection of flavorful Caribbean food. Luciano and many other performers will be in attendance to play the best in reggae, soca, and afro-beats. Tickets start at $25 and the event also offers a special family ticket price.
Purchase tickets here
…
Fishtown and Northern Liberties Neighborhood Immersion 
Where: The Timberland Trailhead, 1001 N 2nd St.
When: Sunday, August 28th, 12PM-5PM
Brooklyn Brewery's final event on their Philadelphia weekend promenade will be this Fishtown and Northern Liberties exploration event. The brewery will host a pop-up bar named the Timberland Trailhead. The make shift bar will have many beer selections from the brand. There will also be a Timberland beer tote and a special release ghost bottles giveaway. Timberland Trailhead will also offer several maps and coupons for the area. Your ticket covers your meal at Stock, Bottle Bar East, or Paesano's. On top of your lunch, the cover charge also allows you to drink at Barcade Philly, Heritage, Lloyd, and Garage. Tickets are $25.
Get tickets here
…
Night Out Restaurant Week
Where: Various locations throughout Fishtown and Northern Liberties
When: August 19th-28th, various times
It's the last weekend of this Fishtown and Northern Liberties cuisine sprawling occasion. For the past week, several restaurants in both areas have offered an amended and astounding menu to appease the appetites of curious patrons. Establishment such as Bar Ferdinand, Bardot, Chart House, El Camino, and others, have all taken part in this culinary extravaganza. Sugar House Casino also offers a special $25 Match and Play promotion when you display your meal receipt in the venue.
Info and participating restaurants can be found here
…
Michael Jackson Celebration At Blue Cross RiverRink
Where: Blue Cross RiverRink, 101 S Christopher Columbus Blvd.
When: Sunday, August 28th, 6PM-11PM
The Blue Cross River Rink has been host to several summer events throughout the season. Many Philadelphians have come out and enjoyed the exciting roller rink, Chickie's and Pete's waterfront crab shack, the urban beach, and the amusing mini-golf area. This Sunday, in celebration of the "King of Pop", the rink will be hosting a Michael Jackson birthday bash. There will be Michael Jackson themed events, MJ merchandise, a photo booth, prizes, and of course the icon's music to skate the night away.
Map