Zach Ertz has missed the last two games after the home opener against the Cleveland Browns with a displaced rib.
According to reports, Ertz was cleared by doctors and is ready to play on Sunday.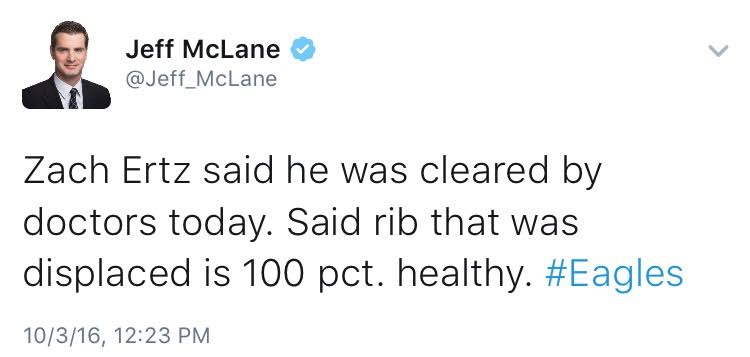 This is encouraging news after it was reported this type of injury was a very dangerous risk to play with.