Dave Uram is an update anchor on SportsRadio 94 WIP. You can follow him on Twitter (@MrUram).
When the clock strikes midnight on Sunday, 2016 is over and 2017 begins. It's that time on the calendar when you and I reminisce about what went right and wrong over the past 365 days.
Instead of listing the top moments, I decided to hand out unofficial awards to Philadelphia sports figures who excelled in 2016, as well as fell flat on their face.
There's no voting process to this decision method or committee who finalizes the results. These are my opinion only, so if you disagree, forward your hate mail to me.
Rookie of the Year: Joel Embiid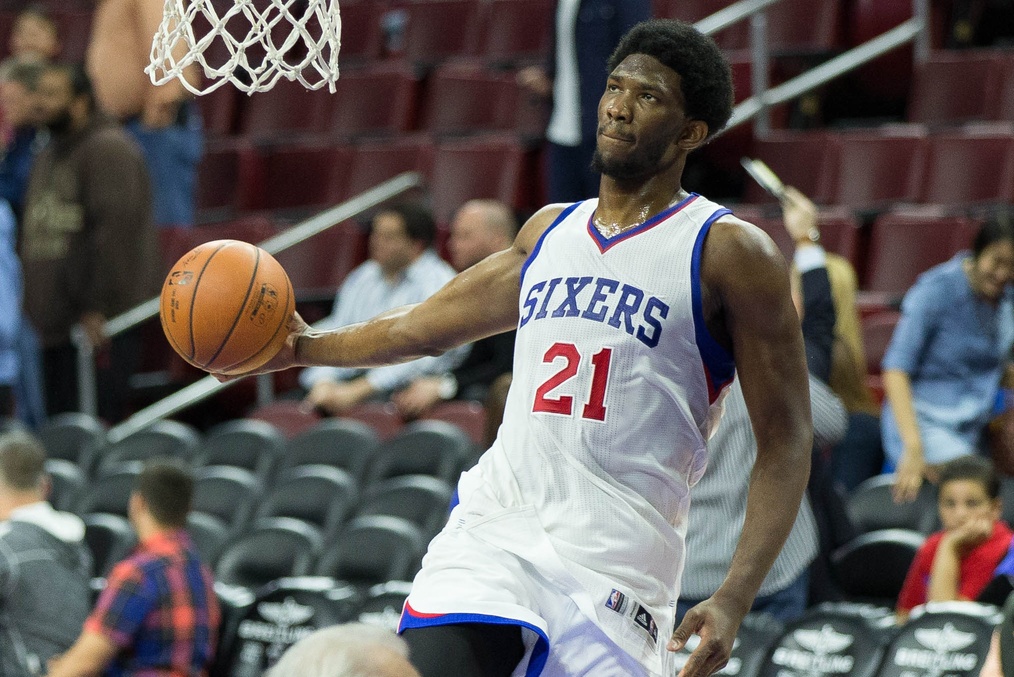 "The Process" is more than advertised, this coming from a guy who quit on Embiid after two years of not playing. Despite the fact the big man averages 18 points and 7 rebounds a game in 24 minutes, he's a hard working, likable and fun player who's really easy to root for.
You could argue that Carson Wentz or Ivan Provorov are worthy of this award. Wentz has had his warts and Provorov isn't making as much a visual splash as Embiid is, but the 19-year-old Flyers defenseman is a very close second.
…
Most Improved Player: Brandon Graham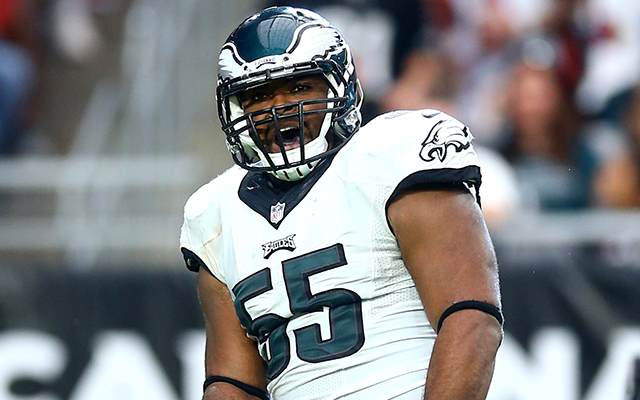 Unfortunately for the Eagles defensive end, I'll never consider picking him before Earl Thomas and Jason Pierre-Paul a good pick unless the Birds win a Super Bowl with him on the team. The latter two players are champions. Thomas is worthy of Hall of Fame consideration when his career is done.
But, after a half decade of taking flak in this town for being a bust, Graham was probably the Eagles most consistent player on defense, and like Embiid, an all around good guy.
The only other athlete in town worthy of consideration is Freddy Galvis, but Graham wins in a landslide.
…
Hustler of the Year: Joel Embiid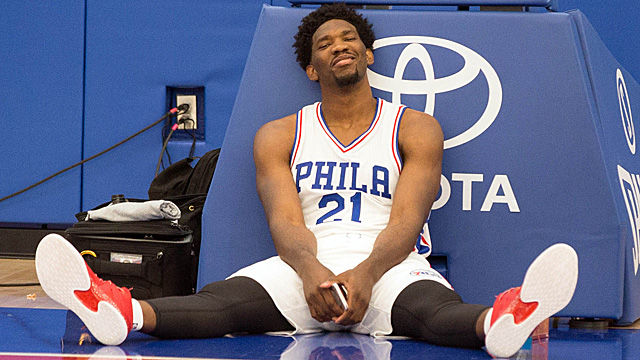 The Sixers center automatically gets the award for repeatedly jumping into the stands after two foot surgeries. Enough said.
…
Chip Kelly Fraud of the Year: Jim Schwartz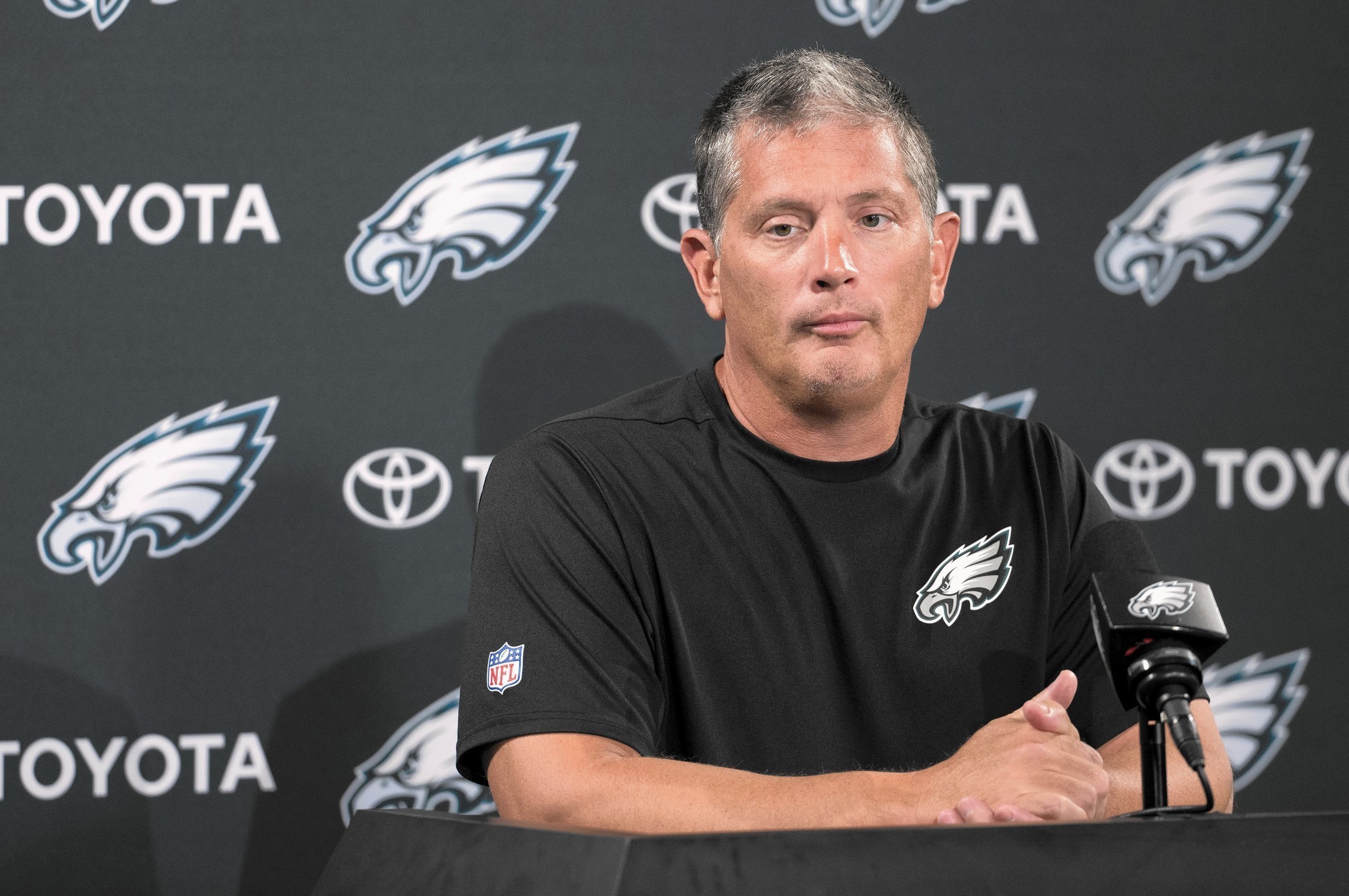 I named this award after "The Chipper" because I've never witnessed someone who my lifetime who was given the keys to the city and purposely changed the locks so he could have a new set of keys. Fraud.
Anyway, Schwartz' defense was supposed to be exceptional this season, except the defensive line grossly underperformed, and they allowed at least 24 points in every loss.
Schwartz, like Kelly, is reluctant to adjust and blitz more often than he does. He's got a swagger about him that clearly didn't result in a dominant defensive team.
Sam Hinkie for quitting, Bryan Colangelo for hiding and Howie Roseman for missing the playoffs are exceptional runner ups, but I expected better from "Schwartzy."
…
Coach of the Year: Jay Wright

Flyers head coach Dave Hakstol is the obvious choice out of the pro coaches because his squad made the playoffs in his first season, this after Hakstol came from college.
But, Wright won a National Championship while dealing with the reputation of running a program that always gets bounced early in the NCAA Tournament.
Bang.
…
General Manager of the Year: Ron Hextall

The combination of Sam Hinkie and Bryan Colangelo produced the worst team in the NBA. Even worse, BOTH (I can't believe I'm writing both) are less accessible than the President of the United States. You probably know I'm not a Hinkie-ite and Colangelo has been a major disappointment. He totally over sold his hand with the big man log jam.
Matt Klentak is very early in the Phillies rebuilding stage. He shouldn't even qualify for this fake award.
It's no secret I'm the furthest thing from a Howie Roseman fan. I was 100 percent certain in March that despite all of the "Executive of the Year" compliments Roseman was getting from people, most of his moves would ultimately fail the Eagles in 2016.
Hextall is continuing to put together a winner with the Flyers, making smart decision and handing out appropriate contracts for the most part. Hexy has drafted well and has brought a different approach to the Orange and Black. I have big expectations for them over the long haul.
…
Most Valuable Player: Joel Embiid

It's unheard of in sports that a player on one of the worst teams, if not the worst, wins such a prestigious award. However, it's obvious that when Embiid is not on the floor, the Sixers are exponentially worse.
Runner-ups in this category were Lane Johnson, but he got caught for PEDs again, Wayne Simmonds, who doesn't stand out as a star, which is why Embiid is ahead of him and Claude Giroux, who like Simmonds, is successful in too quiet of a way to surpass Embiid.
The Process is racking up the awards.
…
Moment of the Year: Kris Jenkins' Buzzer Beater to Win a National Championship

There's no runner up. There's no second option. In a sports town where the professional teams repeatedly come up small and don't excite the fan base, Villanova's amazing run to t title is something all of us will remember for the rest of our lives.
Jenkins' clutch shot is one of those moments where you will always remember where you were when he "one-two stepped" into a parade up Market Street.
Once again, Bang.
…
Team of the Year – Villanova Men's Basketball

Is an explanation needed?
No. If you read every other category above, you'll understand why.