So Byron Maxwell has peaked his head up out of the Miami Beach sand and said the "Eagles messed up" by trading him to the Dolphins.
Carson Wentz's reaction?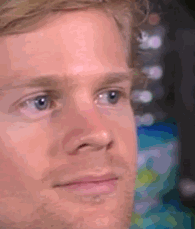 Sorry Byron, I completely forgot about ya down there in South Beach. I'd rather have a franchise quarterback instead of an overpaid cornerback that gave free piggy-back rides to the other team's wide receivers during his stay in Philly!
Here's what Maxwell had to say to the Palm Beach Post.
Well, yeah, I would like to think they (messed) up. Their season didn't go too well. Yeah. And who says their season's gonna go well this year? We'll see. But I'm worried about the Miami Dolphins.
Maxwell did have a bounce-back season with the Dolphins last year, recording two interceptions, 15 pass breakup and 53 tackles. He was also given a grade of 84.7 by Pro Football Focus, if you believe in that stuff. The Eagles play the Dolphins in Philly during Week 3 of the preseason on Aug. 24.
Second year in the system, second year with my teammates—I know who can do what and we feel comfortable together. I'm feeling good about the situation right now. I've got a great D-line in front of me that works hard, and that's important. I'm feeling great. I learned that you've gotta play the defense, but once you learn it, you've gotta put your spin on it and do what makes you comfortable. At the end of the day, it's about getting the job done.
Ok, great, so maybe you bounced back a little bit, but I still don't miss ya Byron.
In a span of less than a few hours on March 10, 2016, Howie Roseman mopped up Chip Kelly's mess with a pair of stunning trades. Miami sent its eighth overall pick to Philadelphia for Maxwell, Kiko Alonso and its 13th overall selection. The Eagles swapped fourth-round selections with Tennessee (No. 97 and 110 overall) to complete the trade for DeMarco Murray. The moves freed up about $10 million in cap space, but the Birds also ate $8.8 million in dead money. Some of that cap space was used on safety Rodney McLeod, guard Brandon Brooks, linebacker Nigel Bradham, quarterback Chase Daniel and cornerback Ron Brooks.
Oh and they used that eighth pick to trade up and take Carson Wentz.
See why we don't miss ya Byron.
Let's recap why Maxwell was added. Following the Bradley Fletcher and Cary Williams debacle in the secondary, Kelly went and signed Maxwell to a six-year, $63 million contract with $25 million guaranteed. It was top five cornerback money for a player with 17 career starts, but with the Eagles desperately needing one and facing Dez Bryant, Odell Beckham and DeSean Jackson each twice a year, the move seemed necessary.
Then came the Week 1 performance against the Atlanta Falcons when Julio Jones lit up the Eagles' secondary for 141 yards and two touchdowns on nine receptions. Maxwell was targeted 11 times in that game and Atlanta receivers caught 10 passes for 179 yards. Fletcher, meanwhile, never gave up more than eight catches or over 168 yards during his time in Philadelphia. Philly fans never got that bitter taste out of their mouth, especially when they caught Maxwell smiling and laughing about his unsatisfactory debut postgame.
Maxwell actually rebounded from the disastrous start and had his moments during the year. He had a 10-game stretch from Week 3-13 when he didn't allow a touchdown. Over his last four games he had an interception, surrendered just 107 yards receiving and didn't give up a touchdown. In weeks 6 and 8 when he squared off against Beckham and Bryant, respectively, they combined for 3 receptions and 29 yards on balls that were targeted at him. He wasn't horrible, just not a top five, top 10 or possibly even a top 20 corner.
But laughing following a disastrous performance, that doesn't fly in Philly!
See why we don't miss ya?
---
You can follow Adrian Fedkiw on Twitter (@AdrianFedkiw) and e-mail him at [email protected]. Subscribe to The Bitter Birds on YouTube here. Follow Philly Influencer on Twitter (@PHL_Influencer), Facebook and Instagram.