Joel Emdiid stopped by the popular Complex online web series Hot Ones this week. The show is hosted by Sean Evans. Each week, as the interview progresses, so does the intensity level of the chicken wings. The Philadelphia 76er and All-Star talked his love of soccer, Philly slang, dunking on people at playgrounds, the misconception about Sixers fans, and more.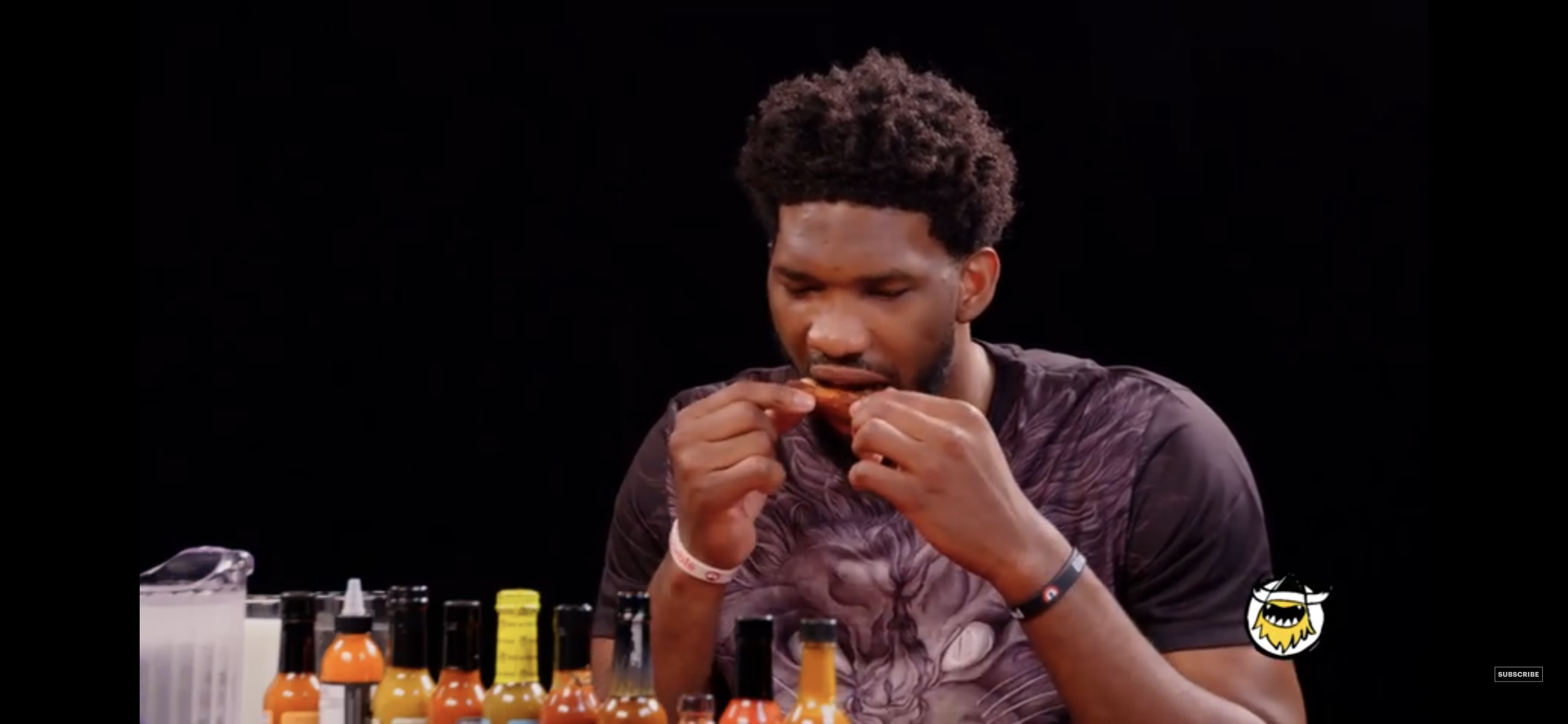 Embiid also spoke about his closeness with Allen Iverson, his first time meeting Michael Jordan, and how he started speaking English by learning Rick Ross lyrics. Watch as the big man makes child's play out of the hottest and spiciest wings that the show throws at him:
---
You can follow Candis McLean on Twitter (@CandisRMcLean) and e-mail her at [email protected]. Follow Philly Influencer on Twitter (@PHL_Influencer),Facebook and Instagram.