Sean Payton did his best Nino Brown impression in the locker room this week. The New Orleans Saints coach walked into meetings on Wednesday with armed guards, the Lombardi trophy, a duffle bag full of cash, with this to say:
From sources:

Yesterday, 4 armed guards entered the @saints locker room, with Coach @SeanPayton wheeling the Lombardi trophy on top of $225k in cash.

Coach then said: "Y'all want this???"

"Win 3 F'n games."

The locker room erupted. $225k is each player's SB bonus. #WHODAT

— Jon DeTrinis (@JonDeTrinis) January 9, 2019
I'm all for motivating players and I've heard of coaches trying several ploys to get the juices flowing. Yet, my initial reaction to this stunt was, "Ummm… were they unaware?" He walked into a locker room of a team three wins away from being champions and told them that they were three wins away from being champions. He walked into a locker room with a duffle bag full of money, which they contractually knew they would get with a Super Bowl victory, and told them that if they won a Super Bowl they would get it. Players remarked on the reaction in the room and how it gave them extra incentive.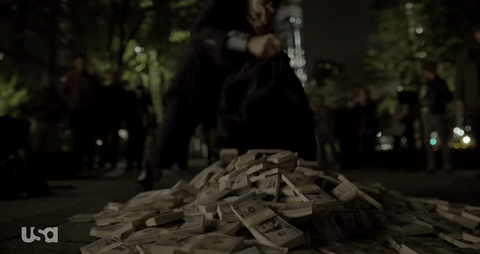 It's the playoffs.  If I have to give you a speech for more motivation at this point. If I have to turn the meeting room into a Cash Money Records video from 2002 to get you ready for war, then I don't want you in my army. I've seen the move being labeled as kingpin or stunt king worthy by the Who Dat Nation. To them I say: It's January, it's Wednesday, and yes, one win, plus another win, plus another win gives you three wins.
---
You can follow Candis McLean on Twitter (@CandisRMcLean) and e-mail her at [email protected].
Follow Philly Influencer on Twitter (@PHL_Influencer),Facebook and Instagram.