Featured Bars and Lounges 
The Spotlight of the Week: Snow Day Jawn
A winter storm is heading our way, so we've rounded up the local bars and restaurants offering food and beverage specials every time the city declares a snow day or Philadelphia School District schools close! From piping hot Irish coffee to juicy burgers, there's a special snow day spot for everyone to escape the cold.
Assembly Rooftop Lounge: This all-weather rooftop lounge atop The Logan Hotel, encourages guests to come up and enjoy sweeping snowy city views while sipping on a steaming $5 Hot Toddy. With a selection of small plates and a view of some of Philadelphia's most iconic landmarks, this rooftop perch is the place to be during a snow storm.
CO-OP: CO-OP is a contemporary restaurant and lounge adjacent to The Study Hotel in University City. On snow days it offers up a rich and creamy spiked hot chocolate for $10 to keep guests warm and cozy during any blizzard or squall.
 Joes' Steaks + Soda Shop: Joe's Steaks + Soda Shop is a longtime Philly cheesesteak purveyor. Stop by on a snow day for delicious milkshakes for only $5 every. Guests can pair a milkshake with one of Joe's iconic cheesesteaks to satisfy all snow day cravings.
Ocean Prime: Ocean Prime, one of Center City's most gorgeous seafood restaurants and steakhouses, will offer an extended happy hour every time the city declares a snow day. From 4:30 pm to close, guests can escape the cold and enjoy: $10 small plates and sushi, such as Beef Sliders, Crab Cake Sliders, Point Judith Calamari, Ahi Tuna Tartare, and more; $1 East Coast Oysters; $3 Shrimp Cocktail (per piece); $10 wines by the glass and $10 handcrafted cocktails.
Philadelphia Brewing Company: Philadelphia Brewing Company, one of Philadelphia's first and largest breweries, is offering a draught pint and well shot for just $7 during snow days. With a rotating seasonal draught list to year-round staples, the options range from the Philly-favorite Kenzinger to the Joe Coffee Porter to the Pennsylvania Pale Ale. Imbibers can choose their favorite Philly Brewing Co. beer and spirit of choice, then toast to the snow day!
Red Owl Tavern: Red Owl Tavern, the bustling restaurant and bar across the street from Independence Mall in Old City, invites visitors and locals alike to escape from the cold and enjoy a beer and burger. For only $15, guests can pair the Red Owl Tavern Burger, complete with smoked mozzarella, tomato jam, and baby arugula, with a draft of their choosing while watching the snowfall. Insider tip: snag the all-new window table for a burger and beer with a view of Independence Hall while the snow falls.
Square 1682: Square 1682, located in Center City just steps from Rittenhouse Square, is offering its signature 1682 Burger topped with onion jam, smoked gouda, and Applewood bacon with a beer of choice for just $16.82 when it snows. For those dreaming of warmer times, Executive Chef Machenson Horebe's Haitian flair is sure to transport guests to the sunny Caribbean shores.
Urban Farmer: Urban Farmer, Philly's modern American "chic" steakhouse, is heating things up on snow days with $5 Irish Coffees. Urban Farmer offers delicious hearty steaks, comforting sides, and much more for those who decide to venture out in the storm.
…
This Week in Cocktails: National Margarita Day
National Margarita Day is this Friday, February 22nd. Several locations across the city will be celebrating the festive drinking holiday.
Adobe Café: Adobe Café will be pouring $5 house Margaritas and $6 Watermelon Margaritas made with Sauza Blue, watermelon Liquor and a fresh fruit puree. You can get either option on the rocks or frozen.
Café Ynez: Margarita lovers should grab their favorite tequila and head to Café Ynez, Point Breeze's all-day-dining Mexico City-inspired BYOB for carafes of house-made margarita mixers and authentic Mexico City fare from Chef JC Piña. On Friday, February 22nd, guests can enjoy carafes of jalapeño cucumber mint mixers for only $15 all day.
Chickie's & Pete's: Chickie's & Pete's will be serving $6 Patron margarita's all day long on National Margarita Day. Each location of the popular franchise will have the perfect blend for discount just in time for your weekend.
CO-OP: CO-OP will be offering its house-made margarita, served with Casamigos Tequila, fresh lime juice, triple sec, and a splash of pineapple juice for $14 all day on Friday, February 22nd. Additionally, guests can pair their margarita with one of Chef Paulie Silva's authentic tacos in celebration of the holiday
Distrito: Distrito will be serving up $3.50 tequila lime shrimp tacos, $5 Feliz Margaritas, and $10 Casamigos Margaritas on Friday. The trendy Mexican spot will have plenty of options for you this Friday.
El Rey: Head over to El Rey on National Margartia Day. The Center City hotspot is celebrating with $4 regular and $5 mango or guava margaritas all day long.
Ocean Prime: Center City seafood and steakhouse hot spot Ocean Prime will be shelling out the $14 Prime Margarita to honor the holiday. The signature cocktail includes Don Julio Blanco tequila, elderflower, ruby red grapefruit, and agave nectar.
Rebel Taco at The Bourse:  Philadelphia's new artisan food hall on Independence Mall, will be serving up its classic and frozen margaritas for only $4 all day on February 22nd. From classic to spicy (jalapeño infused water), this new taqueria boasts a diverse selection sure to satisfy any margarita lover. Rebel Taco's selection of Mexican fare, ranging from burritos to tacos, offers the perfect pairing for National Margarita Day.
Revolution Taco: Revolution Taco will have a blend of coconut lime spicy jalapeno margarita mixers for only $4. Stop by for a blazing citrus margarita marinated grilled shrimp taco special (2 for $10 or 3 for $14).
…
Weekly Events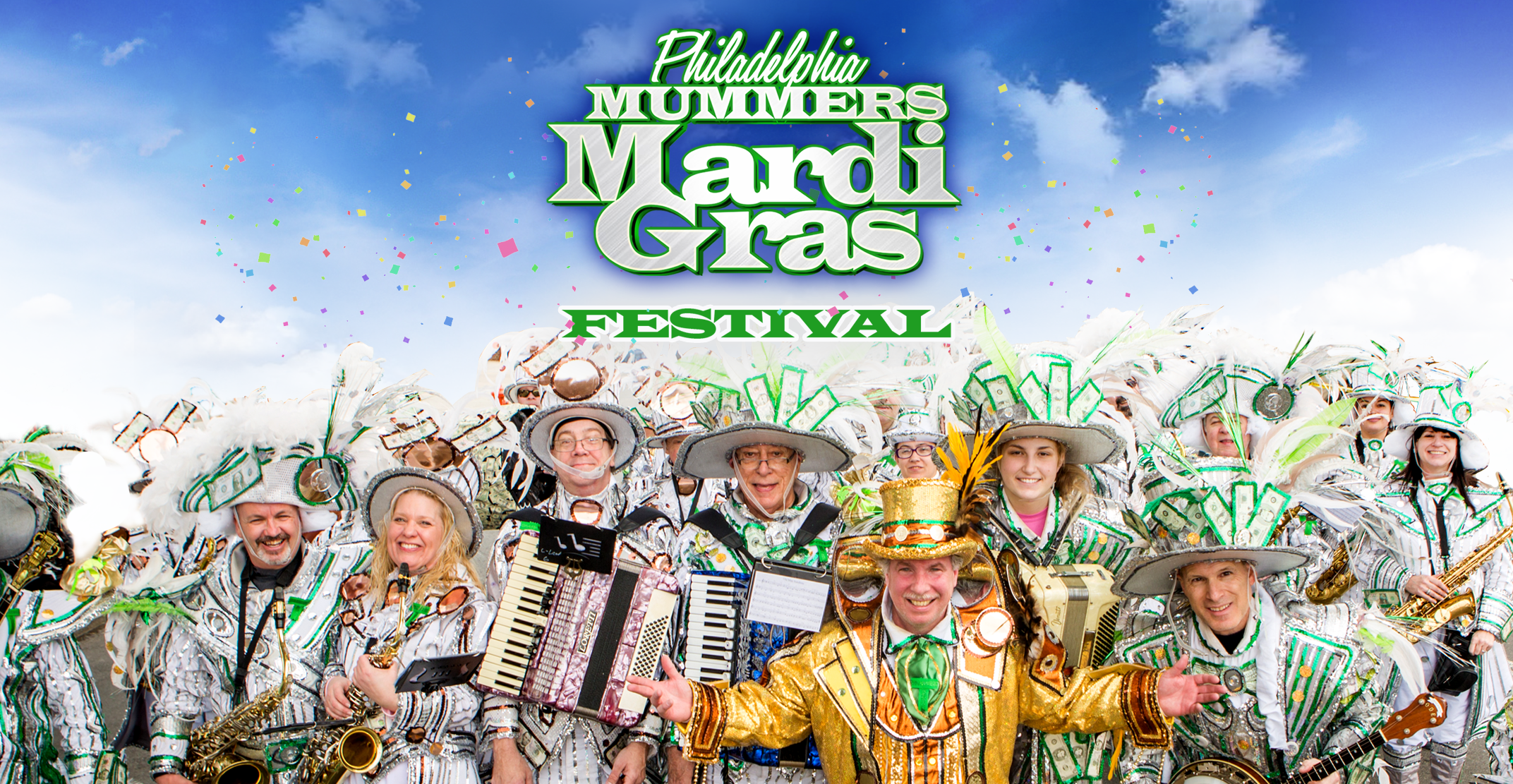 Each week, Philly Influencer picks the best parties, events, and social gatherings the area has to offer.
Dillon Francis X Alison Wonderland: Thursday night the Liacouras Center will be rocking with Dillon Francis X Alison Wonderland.  The DJs will host a high-energy party at the Temple arena with individual sets and collabs.
James Blake: British singer James Blake will be performing at the Fillmore Philadelphia this Friday night. Supporting his 2019 release, Assume Form, he'll be bringing his signature vocals to the Philly faithful.
Party at the Market: This Saturday, one of the country's oldest and most storied markets will be hosting their Party at the Market. There will be six live bands, four open bars, food from over 30 market vendors, dancing, and more.
Philly Bierfest: Speaking of beer celebrations, this Saturday, the 2019 Philly Bierfest will be the place to be this Saturday afternoon. There will be amazing incredible brews, games, quizzo, taste-offs, and more.
Kennett Winterfest:  Kennett Winterfest is a wonderful and yearly winter festival showcasing tremendous regional breweries. Stop by this Saturday for samples from  Great Lakes Brewing, Tired Hands, Yards, and more.
Mummers Mardi Gras Festival: The 2019 Mummers Mardi Gras Festival marches into the city this Saturday. There will be a Mummers string bands will perform live, food trucks, booze, and a photo booth. The 2300 Arena will be the place to be.
Variety Children's Charity Let Them Eat Cake:  On Sunday, February 24th from 6-8pm the Variety Children's Charity Let Them Eat Cake – Under the Sea will be filling the Loews Hotel's Millennium Ballroom.  This over- the- top cake baking event benefits children with special needs. The event will be attended by Philadelphia Eagles players doing giveaways to kids and Food Network competitor Colette Peters will judge.
Chestnut Hill Restaurant Week: This Sunday kicks off Chestnut Hill Resturant Week. The next week will feature three-course prix fixe meals in the beautiful area of the city. Several participating restaurants will be buzzing with great deals and booming crowds.
Square 1682's Bloody Jazz Brunch: The contemporary restaurant headed up by Chef Mackenson Horebe is putting the "fun" in Sunday Funday with Square 1682's first-ever Bloody Mary Jazz Brunch from 12 pm – 2 pm. The David Pearl and Friends Trio will set the mood with live jazz music while guests enjoy brunching on delicious dishes from Chef Mack — such as Duck Wings & Waffles ($18), Jerk Chicken and Grits ($18), Sweet Potato Hash ($16), Biscuit Sandwich ($15) with scrambled eggs, crispy bacon, chipotle aioli and smoked gouda, among the mix. Guest can sip on their Ultimate Bloody Mary mix for $10 with ample garnish options.
Philadelphia Film Society Oscar Watch Party: The Academy Awards are this Sunday. For the filmed enthusiasts in the city, going out to watch the famed production is always fun. The Philadelphia Film Society will be hosting a live screening of the Academy Awards. There will be live entertainment, food, cocktails, and more.
---
You can follow Candis McLean on Twitter (@CandisRMcLean) and e-mail her at [email protected].
Follow Philly Influencer on Twitter (@PHL_Influencer),Facebook and Instagram.