The Spotlight of the Week: Fork's Saturday Brunch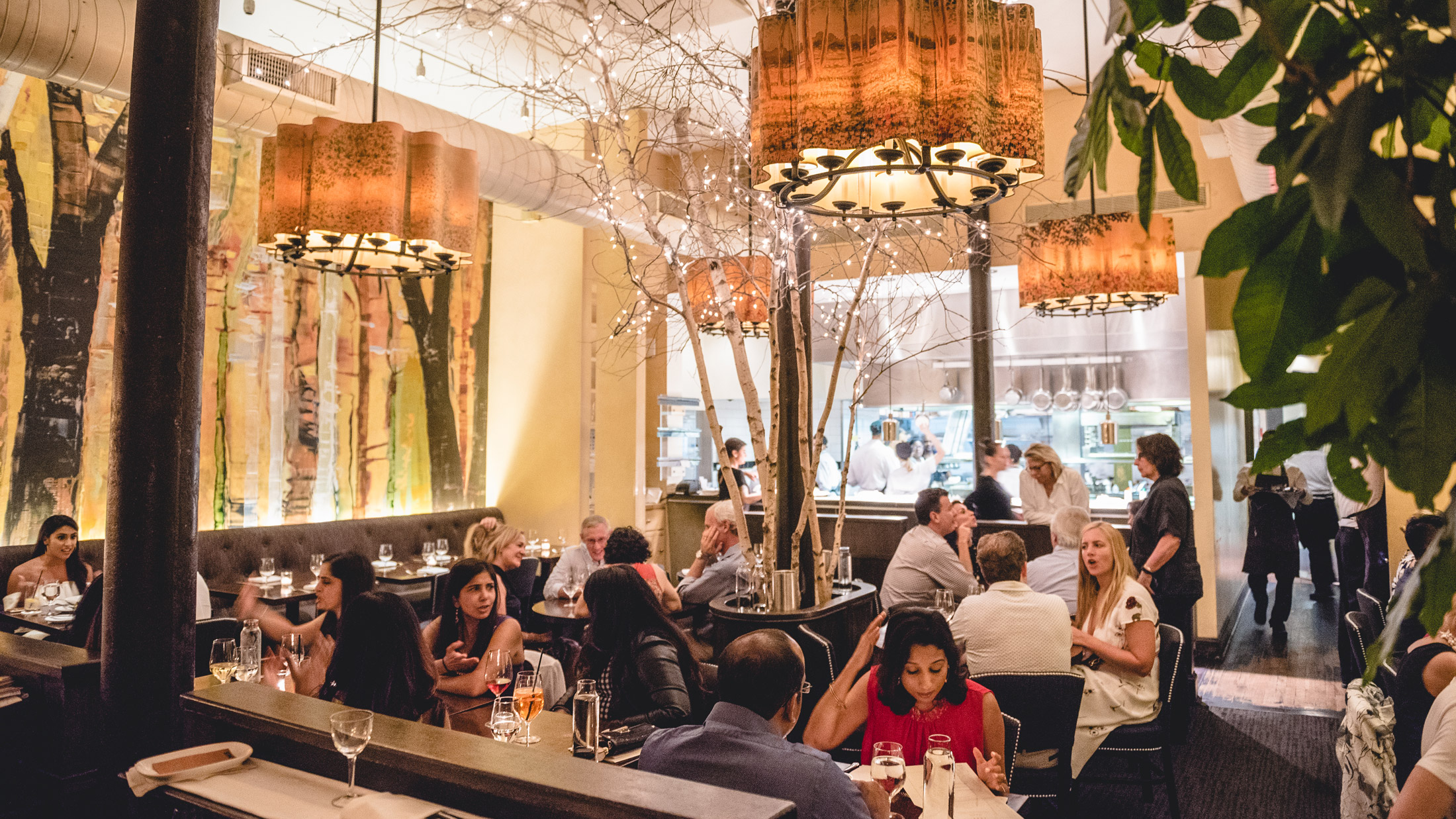 It's no secret that High Street Hospitality's Fork has become a Philadelphia institution, celebrated over the past two decades for its inventive Modern American fare— but more than that, for pioneering a new local and sustainable approach to dining out in Philadelphia. With the introduction of the restaurant's new chef Jeremy Hansen in late 2019, Fork is thrilled to announce it is expanding its offerings to include an entirely new Saturday Brunch, starting January 18, 2020. Saturday brunch will be offered from 11 am-3 pm — the same hours as the restaurant's ongoing Sunday brunch.
The menu is approachable with an emphasis on sustainable seafood (think cured fluke with seeded rye bread, mustard, cream cheese and togarashi or a smoked salmon salad) and crave-worthy dishes (cue the dry-aged burger with fontina, pickles, red wine onions and crispy potatoes or opt for the smoked chicken sandwich with cheddar, kale and hollandaise).
…
This Week in Cocktails: Hot Toddy Day
Raise a piping-hot glass in celebration of National Hot Toddy Day on Saturday, January 11 at the below restaurants and bars. Stop by these city hotspots for these perfect seasonal libations.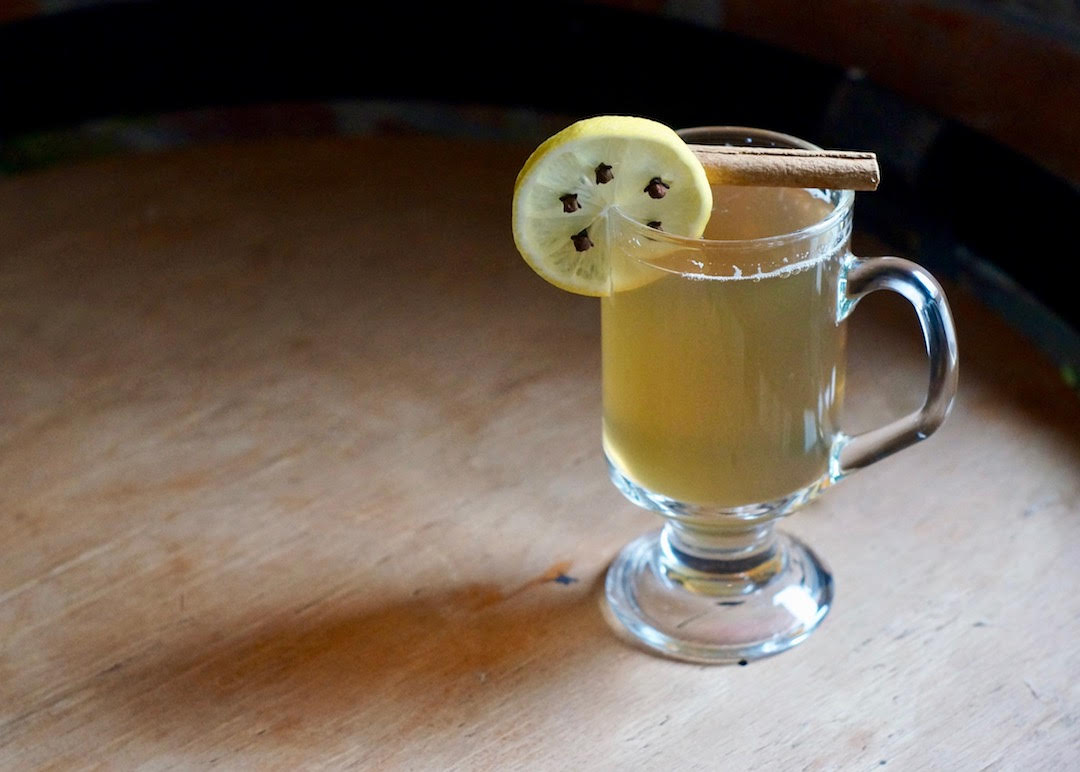 • Art in the Age: Art in the Age , Old City's one of a kind tasting room, home bar supply and bottle shop, is offerings guests a Tea Blossom Toddy featuring a blooming tea flower. Made with Kinsey Rye Whiskey, Runamok Jasmine Infused Maple Syrup, Crude Rizzo (grapefruit and rosemary) Bitters and expressed grapefruit peel, this steamy bevvy is available for $14 at the Art in the Age bar. In addition to the Tea Blossom Toddy, whenever the City of Philadelphia declares a snow day, guests can enjoy a House Hot Toddy for $11, made with Kinsey Rye Whiskey, honey, lemon juice, fresh brewed tea, and cinnamon bitters.
• Red Owl Tavern: Red Owl Tavern, the American tavern located across from Independence Mall, is offering $5 Hot Toddies all day long for National Hot Toddy Day. Guests can sit by the front windows and sip their warming libation while enjoying views of Independence Hall.
…
Center City Restuarant Week Begins
This Sunday marks the beginning of 2020's Center City Restaurant Week. The culinary dynamo is a phenomenal aspect of the city's exquisite dining experience each year. The wallet-friendly series will run from January 12-24.  Several restaurants across Center City offer three-course dinners for only $35 per person. In addition, many will also offer three-course lunches for $20.
For those driving out to stop at one of the amazing restaurants, Restaurant Week patrons can park for $9 or less at participating Philadelphia Parking Association and Philadelphia Parking Authority facilities from 4:45 p.m. to 1 a.m. Present your voucher from participating restaurants at the kiosk and you can enjoy a discounted meal and save on parking. For a list of locations, visit the Restaurant Week Parking page.
…
National Cassoulet Day
Celebrate National Cassoulet Day on January 9 with "très magnifique" cassoulets from some of Philly's best French restaurants and bars. Hailing from the province of Languedoc in France, a cassoulet is a slow-cooked casserole often cooked in a deep, round, earthenware pot. This hearty dish is perfect for the chilly winter months and is a delicious option for dinner.
• Fond: Fond, the contemporary American restaurant and bar on East Passyunk, offers guests a delicious Duck Confit ($32) with a white bean cassoulet made with garlic sausage, pistou, garlic bread crumbs, and duck jus. Guests can enjoy a perfectly paired glass of French wine with their meal while enjoying the sights and sounds of East Passyunk.
• Royal Boucherie: Royal Boucherie, the American brasserie from Top-Chef winner Chef Nicholas Elmi, is offering guests a delicious Duck Confit Cassoulet ($32) with white beans, bacon, sausage, and spare ribs for dinner. Guests can enjoy this dish perfect winter dish as they cozy up in the welcoming warmth of the restaurant.
…
Weekly Events
Each week, Philly Influencer picks the best parties, events, and social gatherings the area has to offer.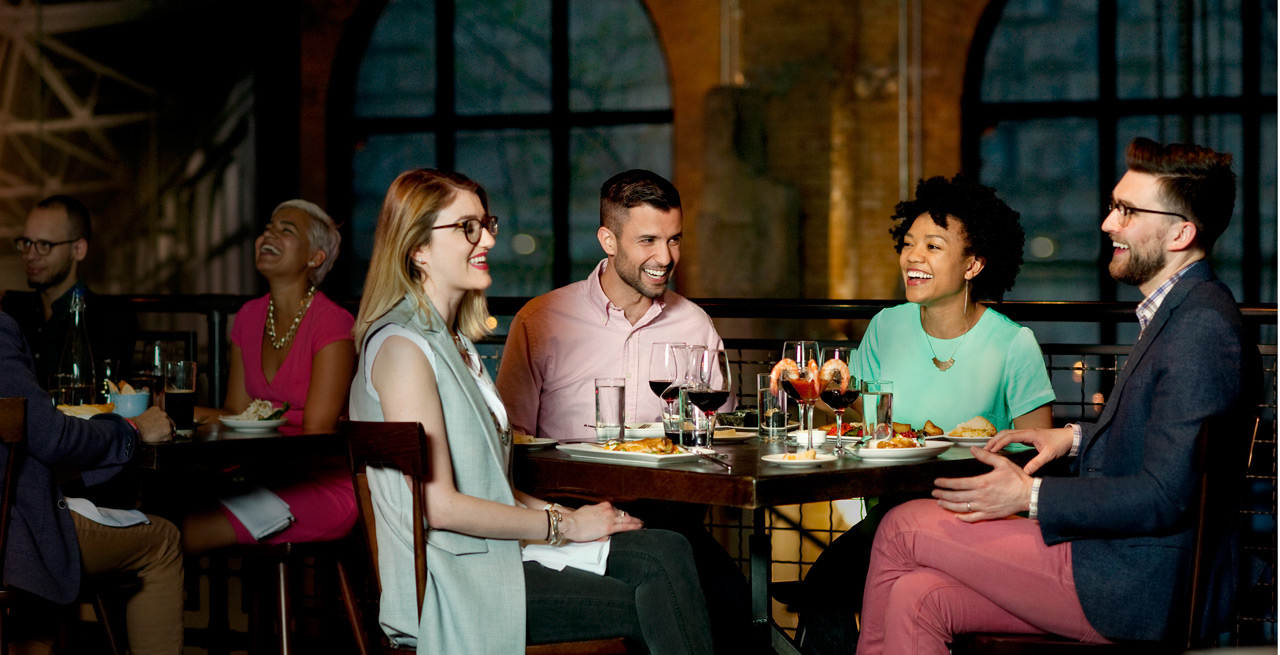 • Philly Loves Bowie Week: Philly Loves Bowie Week continues through next Sunday. There are several special quizzo nights at bars, brunches, auctions, concerts, and events planned throughout the week.
• Dilworth Park Happenings: Dilworth Park has plenty of events each week at its seasonal ice rink and cocktails cabin. Each week there's Cocktail & Cold Ones on Wednesdays, College Night on Thursdays, and Karaoke Night on Friday. Presented by Shipley Energy, Cocktail and Cold Ones features $6 EFFEN Vodka cocktails, $5 wine and $4 Bud Light draft beer, along with specially priced food items.
• Philly Vegan Night Market: This Thursday night, there will be a Philly Vegan Night Market. Plenty of merchants and vendors will be serving up vegan food, drinks, and more at this Queen Village foodie and lifestyle event.
• Raquel Cion: Last year during #PhillyLovesBowie, the Philly debut of Me & Mr. Jones: My Intimate Relationship with David Bowie sold out to amazing reviews! This year, the show is back for two nights (Thursday and Friday)! Me & Mr. Jones: My Intimate Relationship With David Bowie is a 90-minute cabaret exploring Raquel Cion's "soul love" for David Bowie's artistry and David Jones' humanity, through personal stories and musical performance.
• Young Professionals Night: Head over to the Barnes Foundation this Friday night for a Young Professionals Night soiree. Come dressed to impress at this fabulous party event that features plenty of networking, live music, and entertainment for all young art lovers in the city. The theme for the night is inspired by the museum's special exhibit, 30 Americans.
• Get Pegged Cabaret: This Friday, come see the Bearded Ladies Cabaret, led by John Jarboe. Get Pegged at FringeArts, is a stellar cabaret burlesque series featuring several LGBTQ artists.
• Chinese Dumpling and Wonton Soup Making Class: This Saturday there will be a fantastic Chinatown cooking class and tour. The Dumpling Academy celebrates Chinese New Year with this immersive instructional that will be delicious and fun.
•  Drake Night: So Far Gone Night is this Friday at the Fillmore Philadelphia. Come to this ultimate dance party and hear the best hits from the Toronto hitmaker. There will be drink specials, live DJs, and more fun activities at this event that begins at 9 p.m.
• DayBreaker PHL and One Liberty Observation Deck: Soar into the '20s on Saturday, January 11 at 6 a.m. on the 57th floor of the One Liberty Observation Deck for DayBreaker PHL, a morning of yoga and dancing, special live performances and a time to celebrate fresh starts. Soak in glittering views of the sparkling Philly skyline and refresh with a collective yoga flow led by Mariel Freeman, a recognized leader in the Philadelphia yoga scene. From 7 to 9 a.m. welcome the sunrise by grooving to the tunes of a member of the world-renowned DJ group FDVM, as he takes over the Observation Deck for a family-friendly dance party. So come as a clean slate (wear all white everything), bring your most spectacular glasses, and get ready to pop the kombucha. It's our future—let's soar to beautiful new heights. Free Kombucha, Daytrip CBD sparkling water, Brooklyn Brewery's new non-alcoholic beers, and tasty treats. Remember to bring your own yoga mat and use the promotional code "FROMTHETOP" for 10% off your ticket purchase!
Featured Event
---
The 26th Annual Hair O' The Dog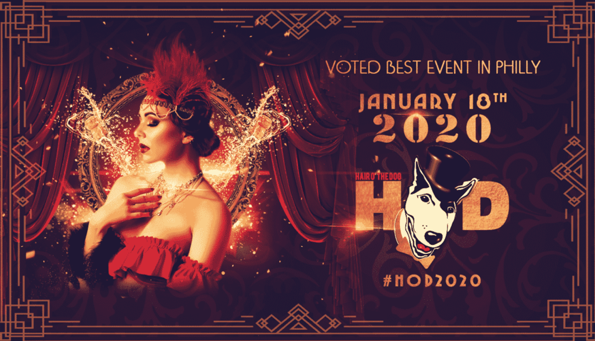 Where: NOTO Philadelphia | 1209 Vine St
When: Saturday, January 18
Voted the "Best Event in Philly",  one of Philadelphia's most popular, upscale, and glamorous events is back with a bang this year. The 26th Annual Hair O' The Dog will take place on Saturday, January 18th. Get ready to party like Gatsby at this blowout event.  Q102's very own DJ N9NE, of Saturday nights DJ N9NE at nine, is set to open this lavish shindig. He has performed with 50 Cent, DMX, Ja Rule, Lil Jon, T-Pain, and Fetty Wap. Hair O' The Dog hosts of the evening are Q102 Philly's Rach on the Radio, plus Ja-Mel of Wooder Ice. Top-tier ticket packages will feature gourmet stations, hors d' oeuvres prepared by the FSensational Host. There are a multitude of additional inclusions including one complimentary 60-minute makeup session at M.A.C on Chestnut, a gourmet appetizer platter at the table, bottle service presentation by the NOTO Knockouts, and more. Portions of proceeds at this exciting bash will benefit the M·A·C VIVA GLAM Fund.
For more information, click here
---
You can follow Candis McLean on Twitter (@CandisRMcLean) and e-mail her at [email protected].
Follow Philly Influencer on Twitter (@PHL_Influencer),Facebook and Instagram.