The Spotlight of the Week: Elmi Cooks the Book Winter Edition
Top Chef winner Nicholas Elmi will be highlighting winter's bounty in the winter edition of his "Cook the Book" series, in which Chef Elmi cooks the entire winter section of his seasonal book "Laurel: Modern American Flavors in Philadelphia" for an intimate and exclusive one-night seating of 22 guests at his legendary South Philly restaurant (and the book's namesake!), Laurel. The nine-course dinner will commence at 7 p.m. on Wednesday, February 26. For $225, guests will enjoy the nine-course dinner prepared and presented by the chef himself, along with a signed copy of his cookbook. Reservations can be made by calling (215) 271-8299.
…
This Week in Cocktails: National Margarita Day
National Margarita Day is this Saturday, February 22. Several locations across the city will be celebrating the festive drinking holiday. From classic margaritas to mixers to specialty cocktails, please see below for a list of places in 'Filadelphia' celebrating this delicious and boozy holiday.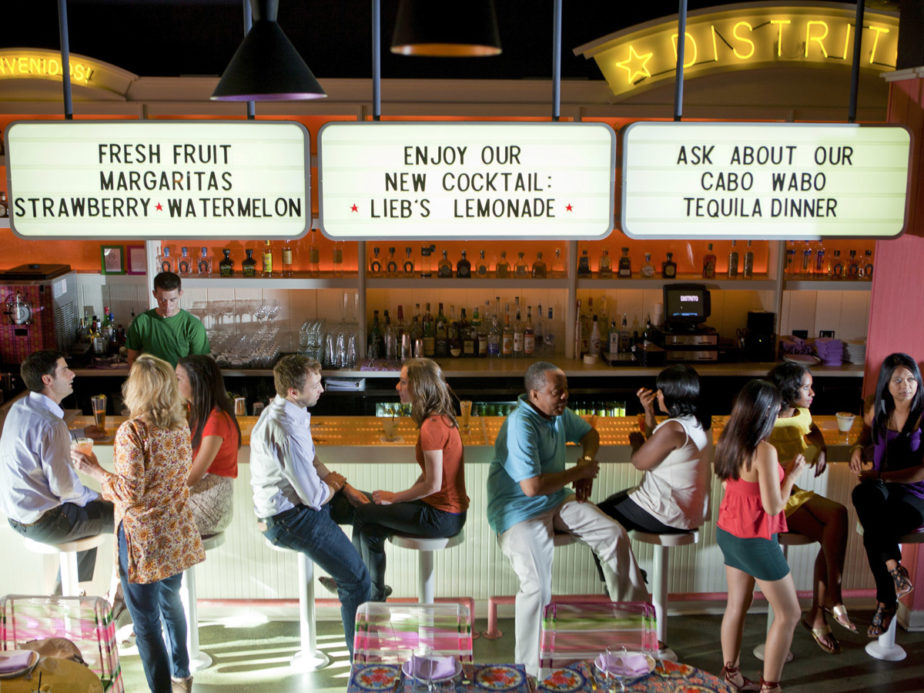 •  Café Ynez: Café Ynez, the all-day Mexico City-inspired BYOB diner on Washington Ave, will serve a special Prickly Pear Margarita Mixer for $13. This delicious treat, made with prickly pear puree, lemon juice, and agave satisfies all on its own, but guests can spike things up by adding their favorite tequila – Café Ynez is BYOB! Prickly Pear gets its name from numerous sharp spines borne on the stems, and the seasonal fruits known as pears, or tunas.The species are found in abundance in Mexico, especially in the central and western regions.
•  Distrito: Distrito will be serving up $3.50 Tequila Lime Shrimp Tacos, $5.50 Feliz Margaritas, and $9 Blueberry Lavender Margaritas all day long.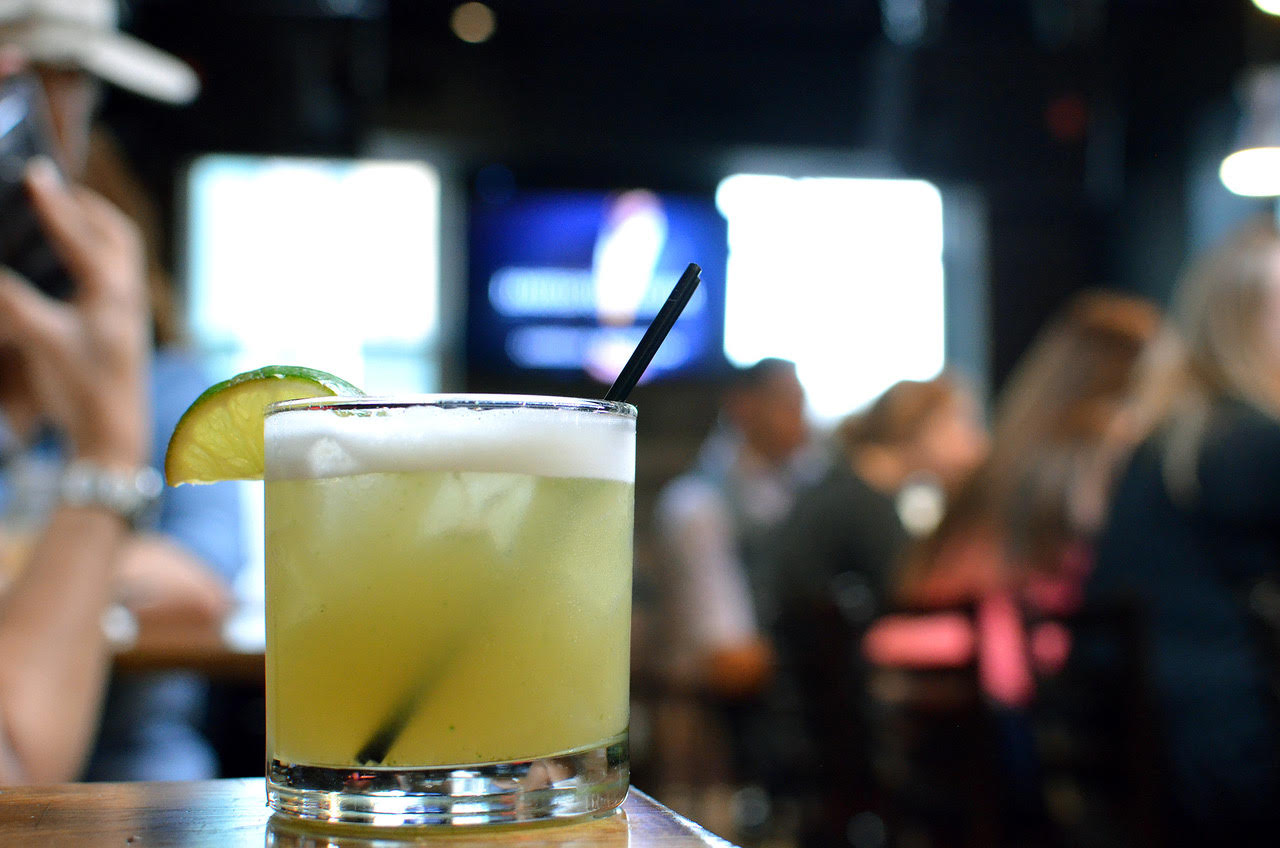 •  Franky Bradley's: Franky Bradley's says cheers to the holiday with a specialty cocktail called 'The Stranger' ($8). Made with Espolon Reposado Tequila, Grand Marnier, lemon, pineapple, chile de arbol, and orange simple this libation is the perfect sipper for Margarita Day fiestas.
•  MilkBoy: Milkboy, the Philadelphia-born brand encompassing live-music venues, bars, restaurants, and a recording studio is celebrating National Margarita Day at their Chestnut St. and South St. location on Saturday, February 22. Guests are invited to sip on the classic and traditional cocktail made with blanco tequila, triple sec, lime juice, and simple syrup for $5 all day.
…
a.kitchen Wine Series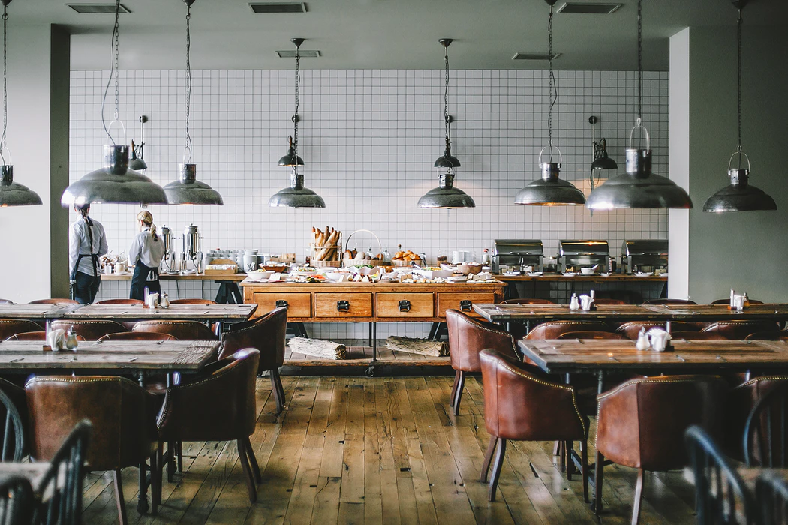 On Thursday, February 20, from 6:30-8 pm, a.kitchen will open its doors for another installment of it's the uber-popular wine series. The Wine Tariff Discussion with Sean Faeth will place a spotlight on the new wine tariffs affect the wine industry. Sean Faeth, Director of Wine Sales for The Artisan's Cellar, will be present to lead a discussion with 8 lucky guests at the chef's counter about the current and possible future tariffs on European wine. The session, including 5 different wine pours affected by the tariffs (3oz each) and light snacks, will cover how the restaurants, suppliers, importers, stores, consumers, and the winemakers will be affected. Reservations for this event can be made at 215-825-7030.
…
The Bourse Hosts Official Launch Party for Lew Bryson's Whiskey Master Class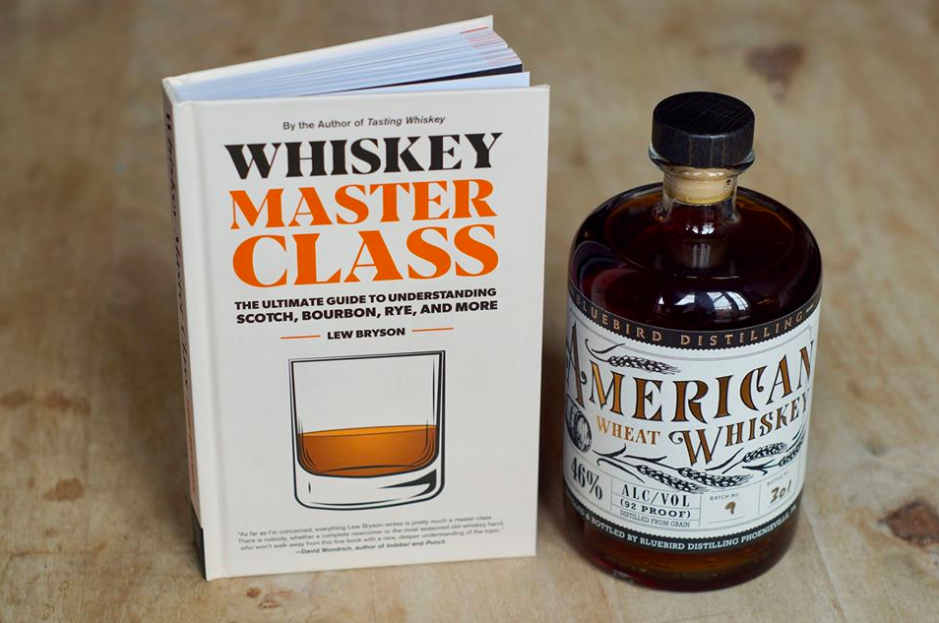 The Bourse, Old City's modern artisanal food hall on Independence Mall, will host the official launch party for local author Lew Bryson's 'Whiskey Master Class: The Ultimate Guide to Understanding Scotch, Bourbon, Rye and more' on Sunday, February 23 from 2-4 pm at the Bar by Bluebird Distilling.
Guests are invited to learn about different types of whiskey from one of the most influential voices in whiskey while sipping on cocktails made with Lew's favorite Bluebird Distilling spirit, the American Wheat Whiskey, which also happens to be featured in Whiskey Master Class.
The event is free to attend, while all food and beverage options are pay-as-you-go.
…
A Taste of Chestnut Hill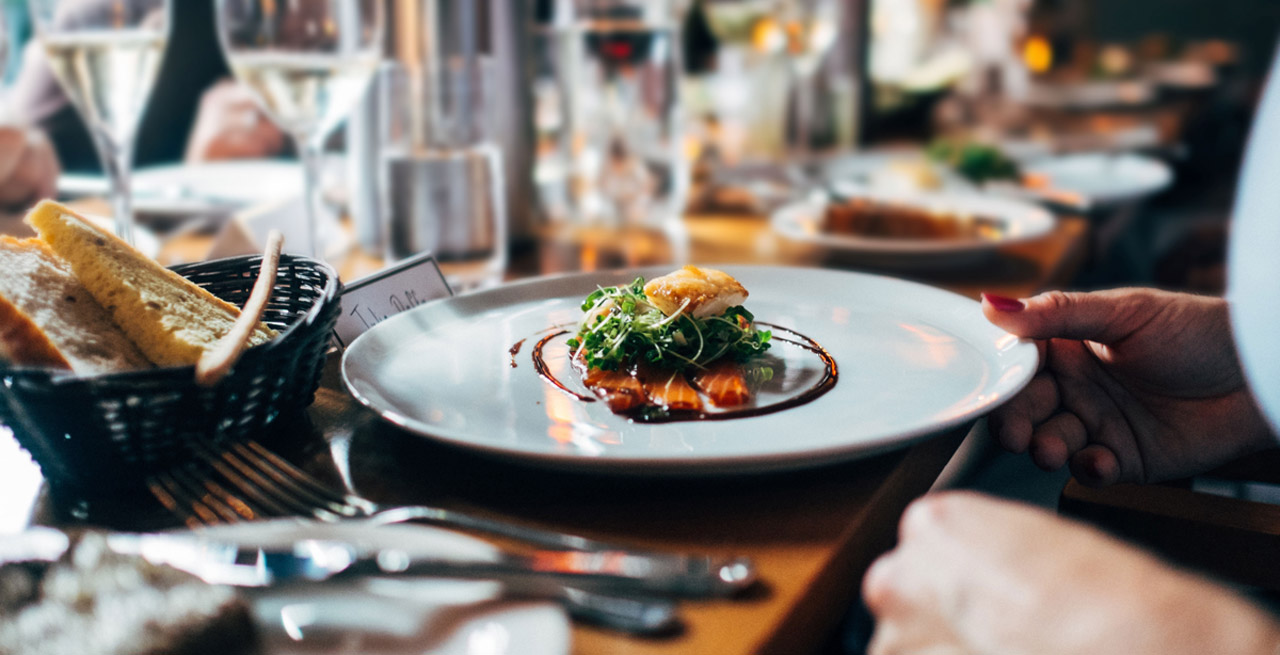 Chase away those winter blues and warm up to amazing culinary specials during Restaurant Week: A Taste of Chestnut Hill. The biannual event delights diners with the opportunity to taste delicious meals from neighborhood eateries at an affordable price point. From prix fixe menus to à la carte options, there's an incredible deal ready to satisfy anyone's palate. Restaurant Week in Chestnut Hill runs Sunday, February 23, through Friday, February 28 at participating restaurants.
Participating Restaurants :
Baker Street Bread Company

Campbell's Place

Chestnut Grill & Sidewalk Café

Chestnut Hill Brewing Company

El Poquito

Iron Hill Brewery & Restaurant

Jansen

Mica

Paris Bistro & Jazz Café

Tavern on the Hill

Valley Green Inn
Parking is free after 6 p.m. in the public parking lots and on the street.
…
Mardi Gras Events
Philadelphia may be 1,200 miles north of New Orleans, but that's not stopping the below restaurants and bars from "letting the good times roll" for Mardi Gras this year.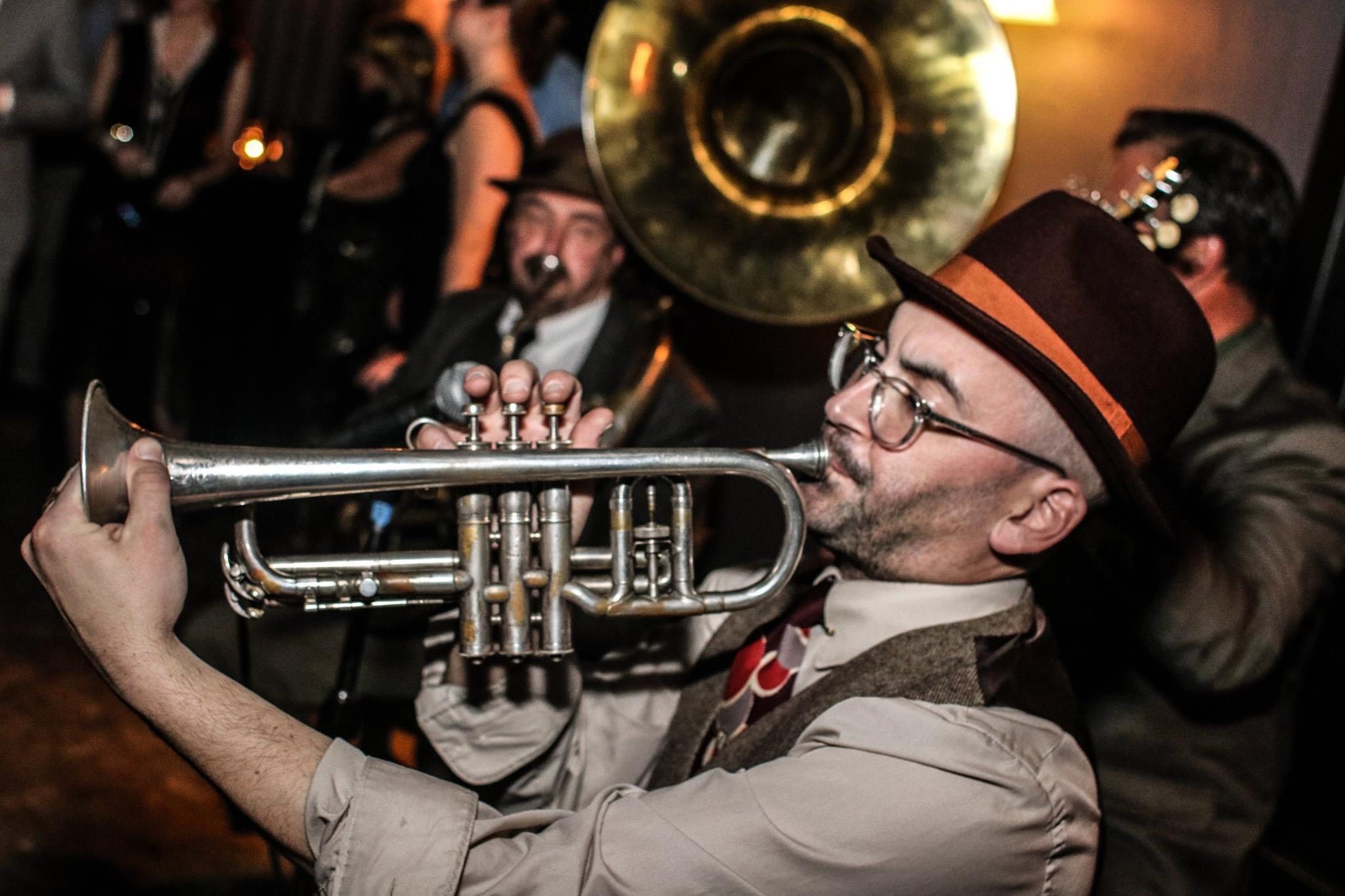 • Assembly Rooftop Lounge: Assembly Rooftop Lounge, located on the 9th floor of the Logan Hotel overlooking the Benjamin Franklin Parkway, is offering guests a classic NOLA French Quarter inspired Hurricane. For $14, guests can enjoy sip this libation with dark rum and a tropical combination of fruit juices while overlooking a beautiful view of Logan Square and beyond.
• Franky Bradley's: Franky Bradley's, the Gayborhood's exciting restaurant and bar, is featuring a special performance from the West Philadelphia Orchestra and The Wild Bohemians for Mardi Gras. Appearing from 8-9 pm, The Wild Bohemians will celebrate their 36th Mardi Gras in Philadelphia with their annual Mardi Gras Extravaganza. Following their rousing performance, from 9:30 pm to close, the West Philadelphia Orchestra will bring a line-up of Philadelphia musicians whose influences range from Sun Ra to a Bulgarian brass band. Guests can expect blistering beats and walls of brass all night long.
• Khyber Pass Pub: Khyber Pass Pub, the restaurant, bar, and music venue in Old City, is bringing the brass for a roaring Mardi Gras bash complete with food and drink specials. Guests can jam to Dan Nugent & the Midnight Society from 5-8 pm upstairs where they will "second line" through the dining room and up 2nd St. throughout happy hour. A Craw Fish Boil will be available for $20 for two pounds, while supplies last, for those looking to get elbow deep in a Southern favorite.
Drink specials include: 
Nola Arabella Peach Sour – $9
Nola Pineapple Upside Down Cake – $7
Nola Harmony Brett Saison – $9
Abita Purple Haze – $5
Pimm's Cup $9 – Pimm's No.1, lemon, ginger ale, cucumber
Sazerac $10 – Old Overholt Rye, absinthe rinse, Peychaud's bitters
Classic Mint Julep $10 – Wild Turkey 101, mint, sugar
Death in the Afternoon $10 – Paul Louis Blanc de Blancs, absinthe
French 75 $12 – Paul Louis Blanc de Blancs, gin, lemon
Corpse Reviver #2 $13 – gin, Cointreau, Lillet Blanc, lemon, Herbsaint
Louisville Lightenin' $7 / $14 – bourbon and lemonade
Classic Hurricane $10 – Goslings, light rum, passion fruit, lime
• Red Owl Tavern: Red Owl Tavern, the American tavern across from Independence Mall, is offering guests a delicious Black Cod Po' Boy ($14) topped with coleslaw and a mustard remoulade, and their take on a Sazerac – the "I'm Bringing Sazey Back! Yeah!" ($13) made with Bluebird Distilling Rye Whiskey. Both will be available throughout the day on Mardi Gras.
• Rex 1516: Rex 1516, Philly's home for elevated southern cuisine, is celebrating Mardi Gras with mouthwatering Southern comfort food and classic NOLA libations, including Falernum Hurricanes ($8), served with aged rum, white rum, and falernum, and a King Cake Burger, served with an 8 oz. beef patty with cheddar, bacon, lettuce and house-made pickles on a king's cake roll. Guests can pair the King Cake Burger with a pint of Newbold and shot of Jim Beam for $17.
• Urban Farmer: Urban Farmer, the rustic-chic restaurant located off Logan Square, is offering the southern favorite Shrimp and Grits for $18 during Mardi Gras. This traditional breakfast dish of a poached egg with fried shrimp and tasso ham over cheesy, creamy grits is available all day for hungry Mardi Gras goers.
…
Suits & Sazeracs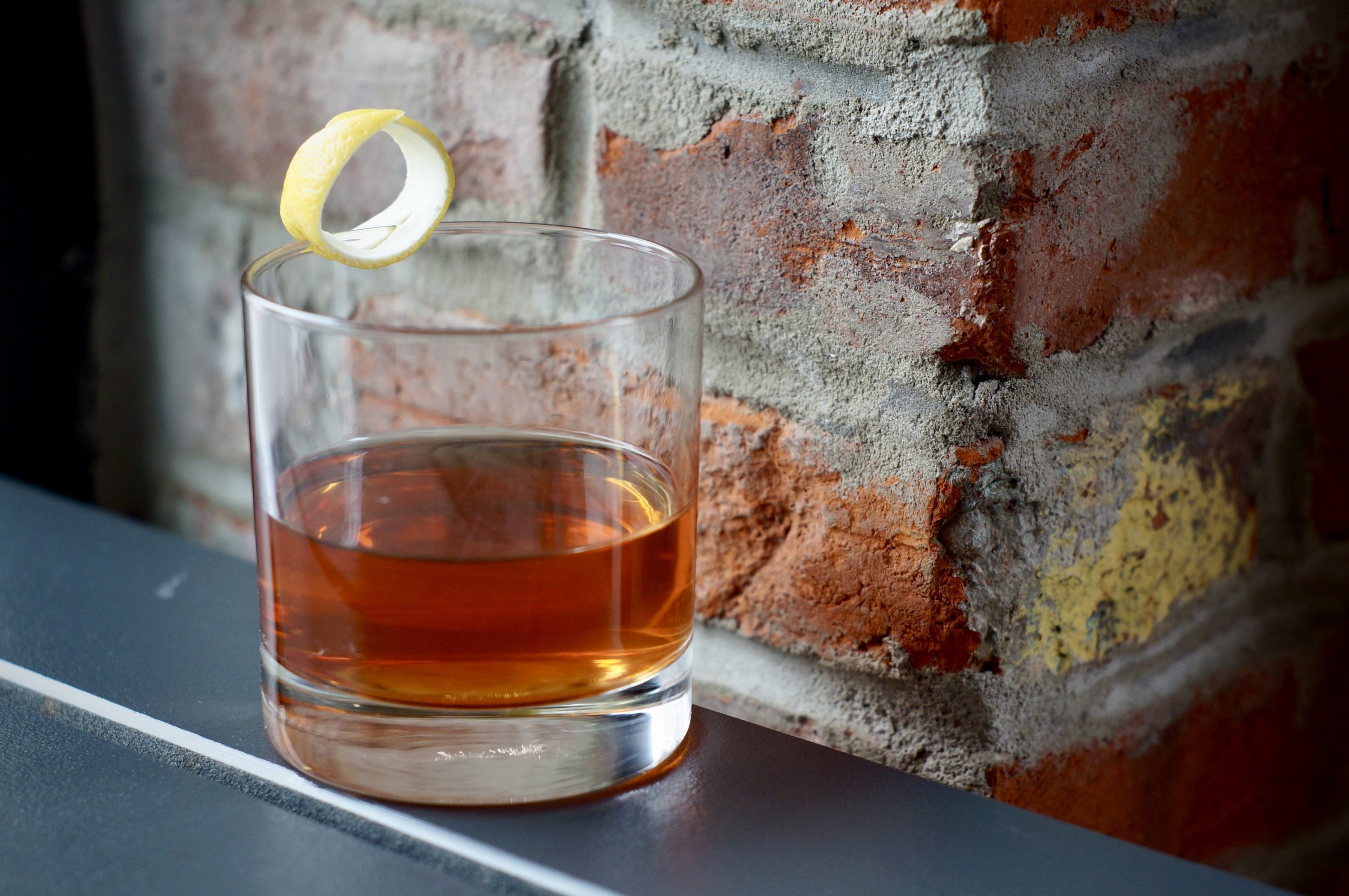 On the eve of Mardi Gras, Suits & Sazeracs, the New Orleans-style charitable cocktail competition benefiting Career Wardrobe, is coming back for its second year at Hotel Palomar's newly renovated 25th-floor Burnham Ballroom, on Monday, February 24 from 6-9 pm.
Attendees are invited to dress up and mix and mingle while sampling unique sazerac-inspired cocktails crafted with Bluebird Distilling's Rye Whiskey. Additionally, guests will enjoy live music and New Orleans-inspired hors d'oeuvres from Square 1682's Chef Mackenson Horebe. The NOLA-style event is hosted by Henry A. Davidsen: Master Tailors & Image Consultants and will officially kick-off the premier purveyor of custom men's clothing's Suit Drive Challenge to support Career Wardrobe's mission of providing a professional wardrobe to unemployed and low-income Philadelphians seeking employment.
Tickets are $65 and a portion of the proceeds benefits Career Wardrobe. Tickets can be purchased here.
…
Fat Tuesday at a.kitchen+bar
 a.kitchen+bar will be celebrating Fat Tuesday for all Philadelphians who can't sneak away to New Orleans to celebrate. Classic celebratory dishes including a gumbo-stuffed pig and muffuletta (an Italian-inspired sandwich native to New Orleans) will be served at a.kitchen on Tuesday, February 25. While the muffuletta will be available in the neighboring a.bar, the real stars of the show come in liquid form — folks can celebrate with a.bar's take on a daiquiri and ample brews from the Louisiana-based Abita Brewing Company. Reservations aren't necessary, but folks can reserve their spot by calling (215) 825-7030.
…
Weekly Events 
Each week, Philly Influencer picks the best parties, events, and social gatherings the area has to offer.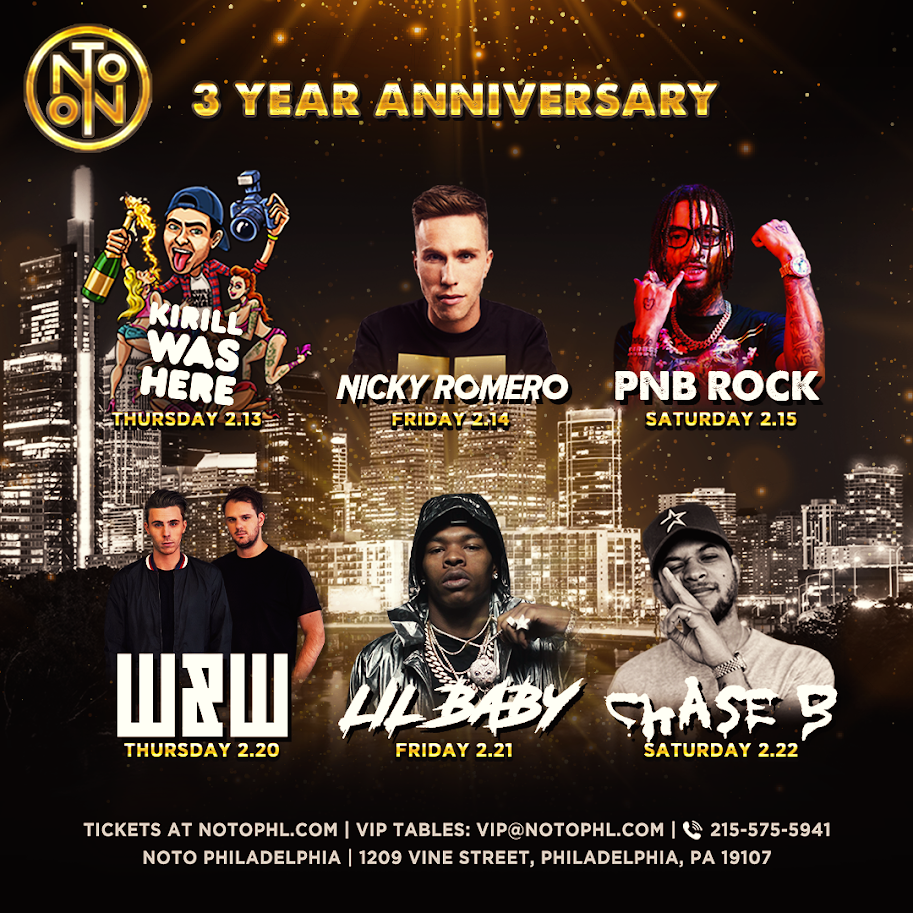 • Franky Bradley's Presents a Burlesque Tribute to Shakespeare: Franky Bradley's, the eclectic restaurant and bar in the heart of the Gayborhood, is excited to host Dirty Martini on Thursday, February 20, as this month's special guest for La Maison Rose Burlesque's "Swords and Sonnets!" a burlesque tribute to Shakespeare and Greek mythology. Guests can expect to enjoy enchanting group performances choreographed by producer Lelu Lenore. Additional performers include Artist in Residence Renée Rebelle, featured 2020 performers Goldi Fox and Samson Night, resident kitten and chorus gal Blaire Voltaire, guest dancer Fagl Roq, resident chanteuse Alyson Rodriguez Orenstein, and featured 2020 host Maria TopCat.
Themed cocktails will be available throughout the evening. Doors open at 9:30 pm and the show starts at 10 pm. Tickets are $20 for general admission and $30 for VIP and can be purchased here.
• NOTO Philadelphia's Anniversary Weekend: Through Saturday, February 22, NOTO Philadelphia will be celebrating its three-year anniversary. Famous DJs  W&W and Chase B will be taking over at the popular complex this week. Blazing Rapper Lil Baby will be lighting up the stage on Friday.
• World Cafe Live Beerfest: Speaking of celebrations, this Saturday at 1 pm, World Cafe Live will be hosting a spectacular beer festival.  There will be amazing incredible brews, games, live music, small plates, and so much more.
• Party for the Market: This Saturday, one of the country's oldest and most storied markets will be hosting their Party at the Market. There will be six live bands, four open bars, food from over 30 market vendors, dancing, and more at the historic Reading Terminal Market.
• Mardi Gras at Xfinity Live!: Xfinity Live will be hosting two Mardi Gras events this weekend. This Saturday night, starting at 9 pm, stop by the entertainment venue with your purple, yellow & green beads. There will be a live performance by Go Go Gadget, a bead contest, a King Cake Eating contest, a cash balloon drop, a shopping cart parade, hurricane Specials, mystery prizes, and more. This is a free-to-enter event with free parking after 8:30 pm.
• Philadelphia Mummers Mardis Gras Festival: The 2020 Mummers Mardi Gras Festival marches into the city this Sunday. There will be a Mummers string bands will perform live, food trucks, booze, and a photo booth. Xfinity Live! will be the place to be.
• Mimosa Crawl Philadelphia: Sunday is a well-known brunch day. This week there will a Mimosa Crawl throughout the city. There will be discounted drinks at each location, memorabilia, and plenty of libations to sip on.
---
You can follow Candis McLean on Twitter (@CandisRMcLean) and e-mail her at [email protected].
Subscribe, rate, and review all Philly Influencer podcasts here. Follow Philly Influencer onTwitter, Facebook, and Instagram.