The Spotlight of the Week: Flower Show Happenings
The revered Philadelphia Flower Show has been blossoming in Philadelphia over the past few days.  What better way to celebrate the fabulous flora and fauna of this year's theme, Riviera Holiday than with aromatic cocktails inspired by the garden? Through Sunday, March 8, the below restaurants and bars are inviting imbibers to stop by and sip on blooming beverages.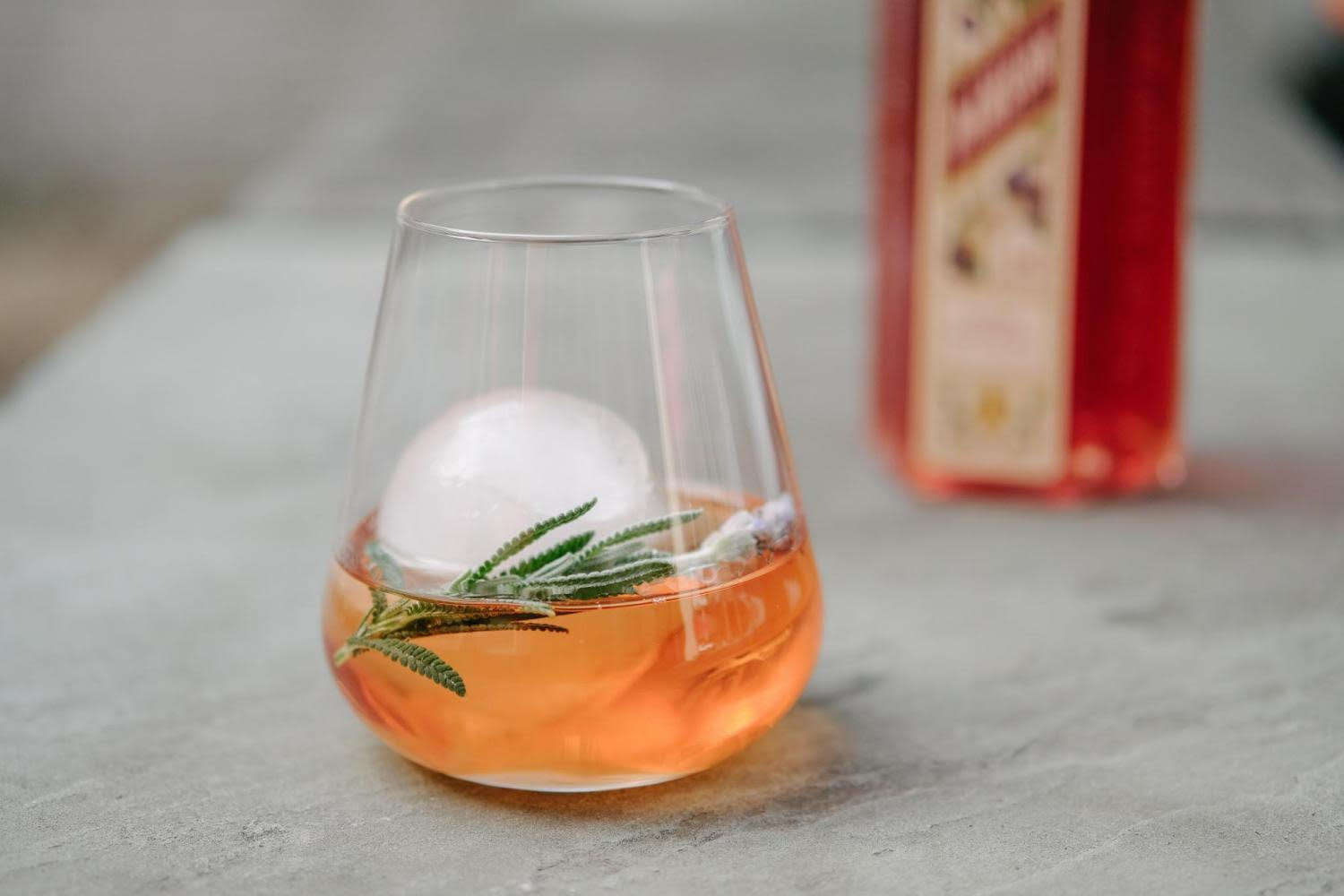 • Art in the Age: Art in the Age, the home bar supply, bottle shop, and tasting room in Old City, is mixing up a Lavender Negroni ($14), made with the one-of-a-kind Tamworth Distilling Damson Gin, Dolin Blanc, Lillet, and Dashfire Lavender Bitters. This lavender libation is available exclusively during the Philadelphia Flower Show.
• Assembly Rooftop Lounge: Assembly Rooftop Lounge, the chic indoor-outdoor bar atop The Logan Hotel, is offering imbibers a London Violette ($14) made with Beefeater Gin, Crème de violette, elderflower, lemon juice, club soda, and garnished with an elegant edible flower. Guests can sip their floral cocktail while taking in sweeping views of Logan Circle.
• Forsythia: Forsythia, Old City's French restaurant from renowned Chef Christopher Kearse, is serving a robust and fresh take on a classic gin and tonic with the RBG&T ($14). Made with Bluecoat Elderflower Gin, rose, lemon, Hummingbird Bitters, and tonic, this beautifully crafted cocktail not only caught the attention of many an Instagrammer, but also esteemed Philadelphia Inquirer food critic, Craig LaBan.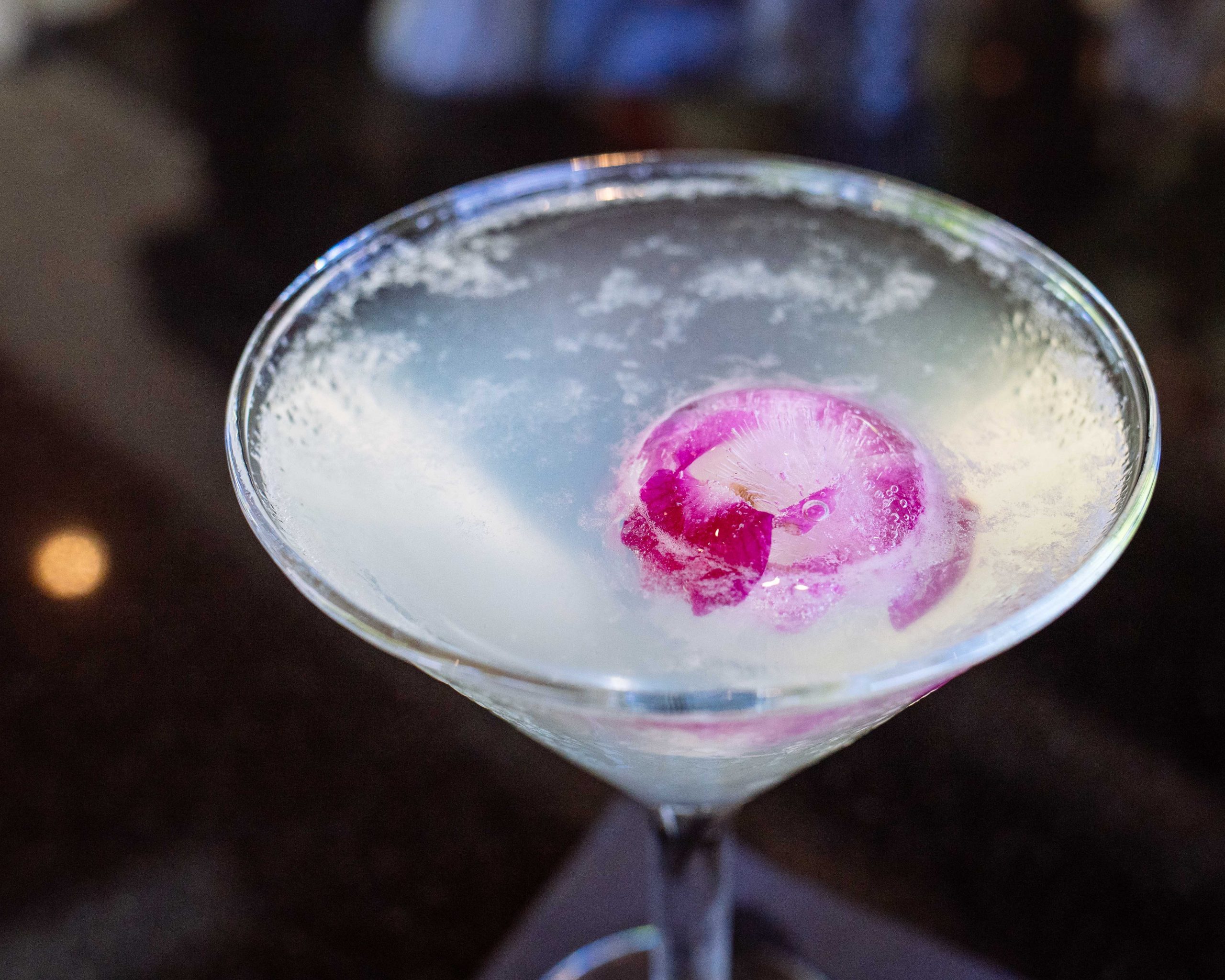 • Ocean Prime: Ocean Prime, one of Center City's most gorgeous restaurants and bars, is offering the elegant Black Orchid ($14) made with Belvedere Intense Unfiltered Vodka, St. Germaine Elderflower Liqueur, hand-squeezed lemon and white cranberry juice. This beautiful beverage is served with an ice ball containing a blooming orchid flower.
• Square 1682: Square 1682, Center City's modern American bar and restaurant, is offering Spring Is Here Again ($12), a lavender-hued libation made with the über-popular color-changing Butterfly Pea Flower infused in Roku Gin. Paired with Italicus Bergamot Liquor, Crème de Violette, orange flower water, citrus and egg white, this light and refreshing cocktail will be available throughout the Flower Show.
• Urban Farmer: Urban Farmer, Logan Square's rustic-chic steakhouse, is offering a tribute to the Flower Show with its Riviera Holiday ($14). This fresh and floral sipper is crafted with Tito's Vodka, lavender honey, lemon, Montenegro, and nasturtium flower.
…
The Bourse Hosts Pop-Up Market to Celebrate Women's History Month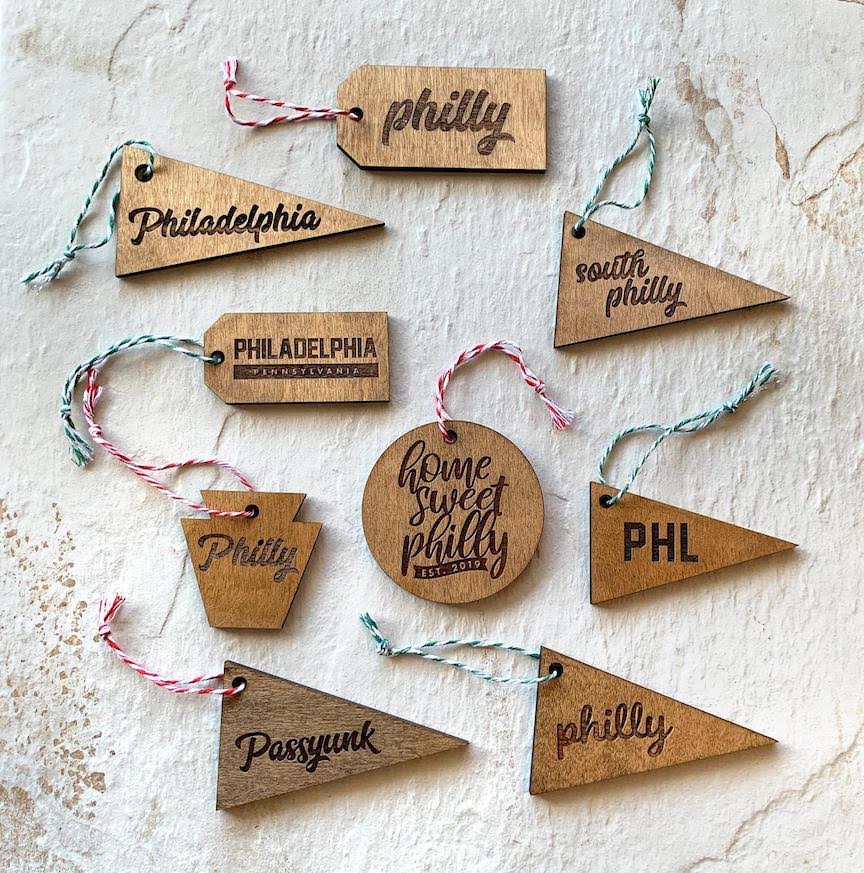 The Bourse Food Hall is celebrating Women's History Month in the City of Sisterly Love with a Women's History Month Pop-Up Market featuring over twenty women-owned businesses on March 7 from 11 a.m. to 4 p.m. Guests are invited to shop at an array of Philadelphia-based, women-run businesses within the food hall while listening to live entertainment from five spectacular female artists from REC Philly. Vendors range from art and apparel, to beauty and beer, and much more.
Shoppers can enjoy delicious bites from proud Philadelphia, women-owned vendors in The Bourse Food Hall including Menagerie Coffee, Prescription Chicken, Lalo, and Barry's Buns. Other women-owned vendors include Escape the '80s and Art Star. Tannery Run Brew Works and Triple Bottom Brewing Company are operating a pop-up beer bar where they are pouring select brews in addition to having Crowler cans and merchandise for purchase.
Additionally, guests can enter to win a basket of goodies from the vendors. All proceeds from the raffle will benefit the Pink Boots Society – Greater Philadelphia Regional Chapter.
…
Mac Madness at Thirsty Dice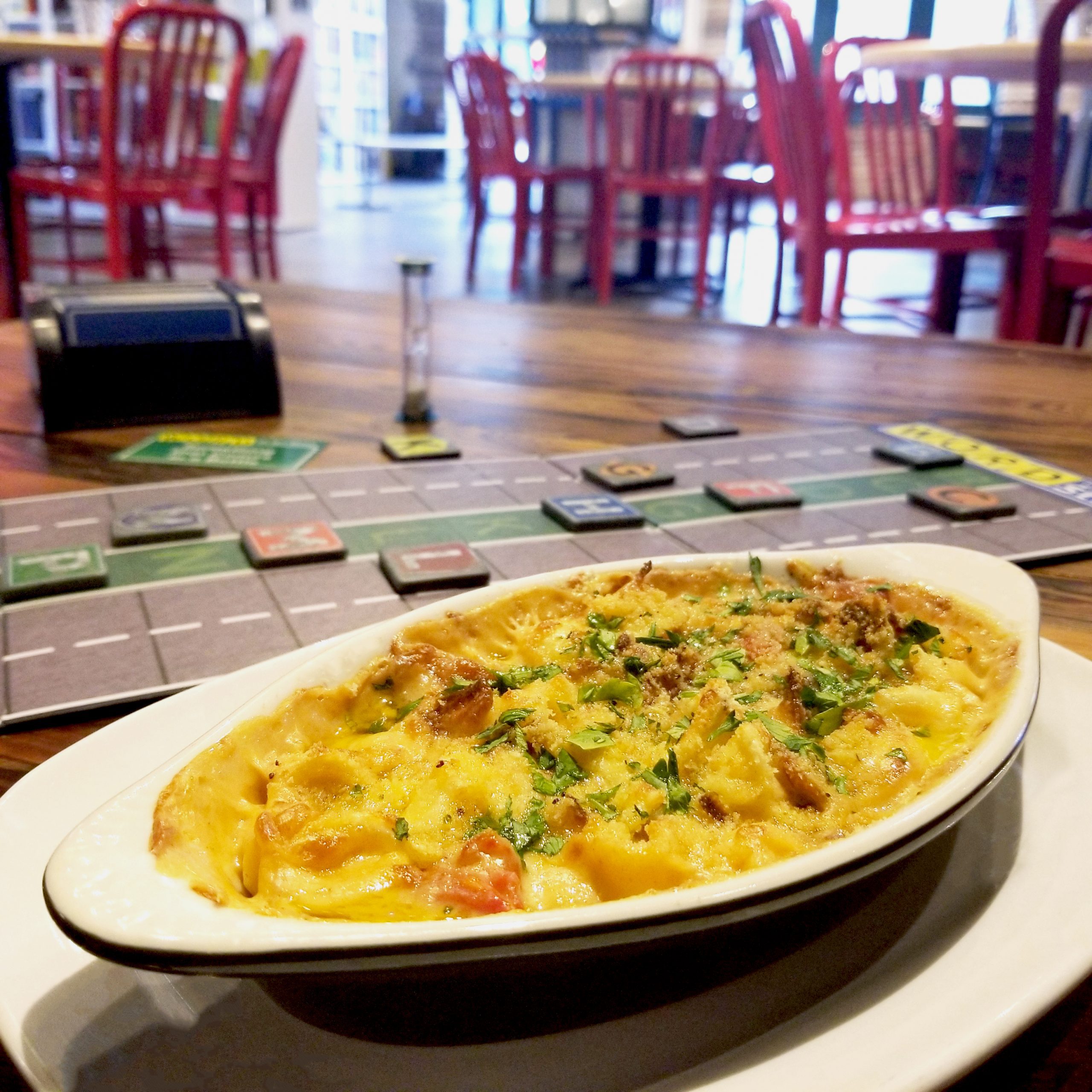 For the whole month of March, Thirsty Dice Board Game Cafe is hosting Mac Madness. With over 400 combinations to choose from guests have the chance to win a $100 gift card to Thirsty Dice. Guests first pick from regular or gluten-free pasta and vegan or traditional queso. Next come selections from three categories: fillings, crunch, and drizzle. Toppings include bacon, crab, kale, mushrooms, goat cheese, Flamin' Hot Cheetos, pesto, sriracha and more.
Mac and cheese lovers will get a card when they order mac and cheese off the menu and can select which items they'd like in their dish. If they take a photo of the final product and tag (@thirstydice) on Instagram or Twitter, they will be entered into a social media competition. The person whose post has the most "likes" at the end of the month will receive a $100 Thirsty Dice gift card!
…
The Great Catsby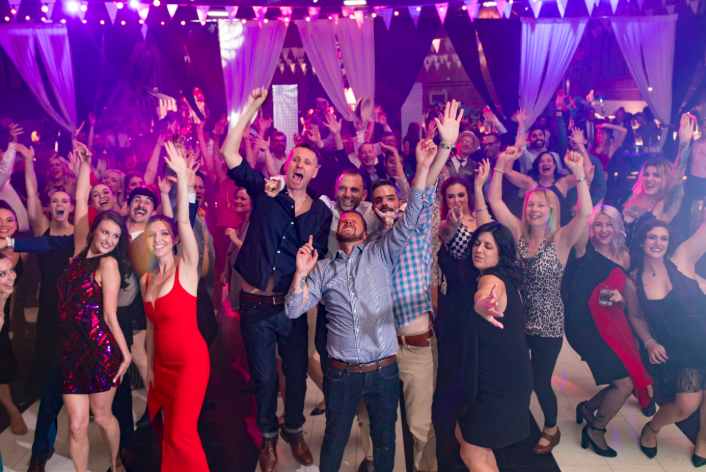 Animal lovers and party goers rejoice — Morris Animal Refuge, America's First Animal Shelter, is pleased to announce that the 23rd Annual Fur Ball, The Great Catsby, will be held on Friday, March 6, from 6 – 11 p.m. at the Bellevue Philadelphia. 2019's gala raised over $40,000 with proceeds going towards helping the homeless, abandoned and unwanted pets of the Greater Philadelphia region.
This year's theme will be a soiree full of dancing and debauchery as guests are transported back in time to the Jazz Age. Attendees can look forward to gourmet foods and an open bar featuring signature cocktails such as the Clover Club.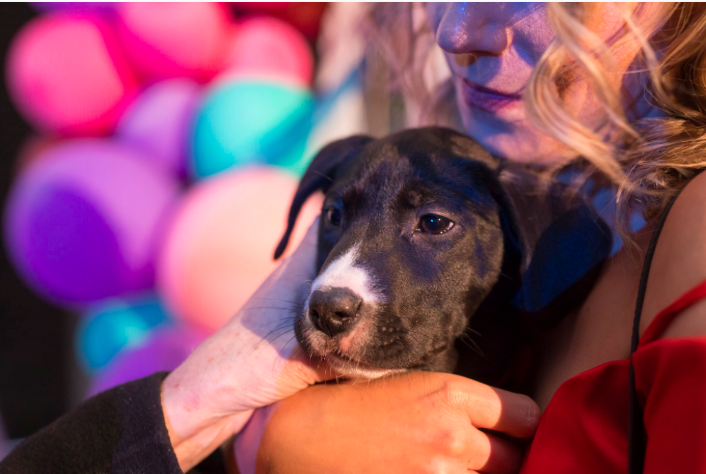 Emceed by Steve Morrison of WMMR's Preston and Steve, the event will recognize outstanding members of the animal care community and will provide guests the opportunity to enjoy Kitty and Puppy cuddling, Prosecco Pong, a Prohibition Pull, a robust silent auction, and a live-auction style Fund The Mission where sponsor, ARM & HAMMER, will match all pledges up to $10,000.
Tickets begin at $165 per person for general admission and include a four-hour open bar, delicious fare, live music and dancing all night long. Those looking for an extra hour of fun can enjoy all this and more – with the $180 VIP ticket which includes an additional cocktail hour starting at 6 p.m. For more information or to purchase tickets to The Fur Ball, please visit www.phillyfurball.com.
…
National Meatball Day 
Forecast for March 9 – cloudy with a chance of meatballs! The below restaurants and bars are celebrating National Meatball Day on Monday, March 9, with features such as vegan meatballs, meatball grinders, spaghetti and meatballs, and even a meatball salad.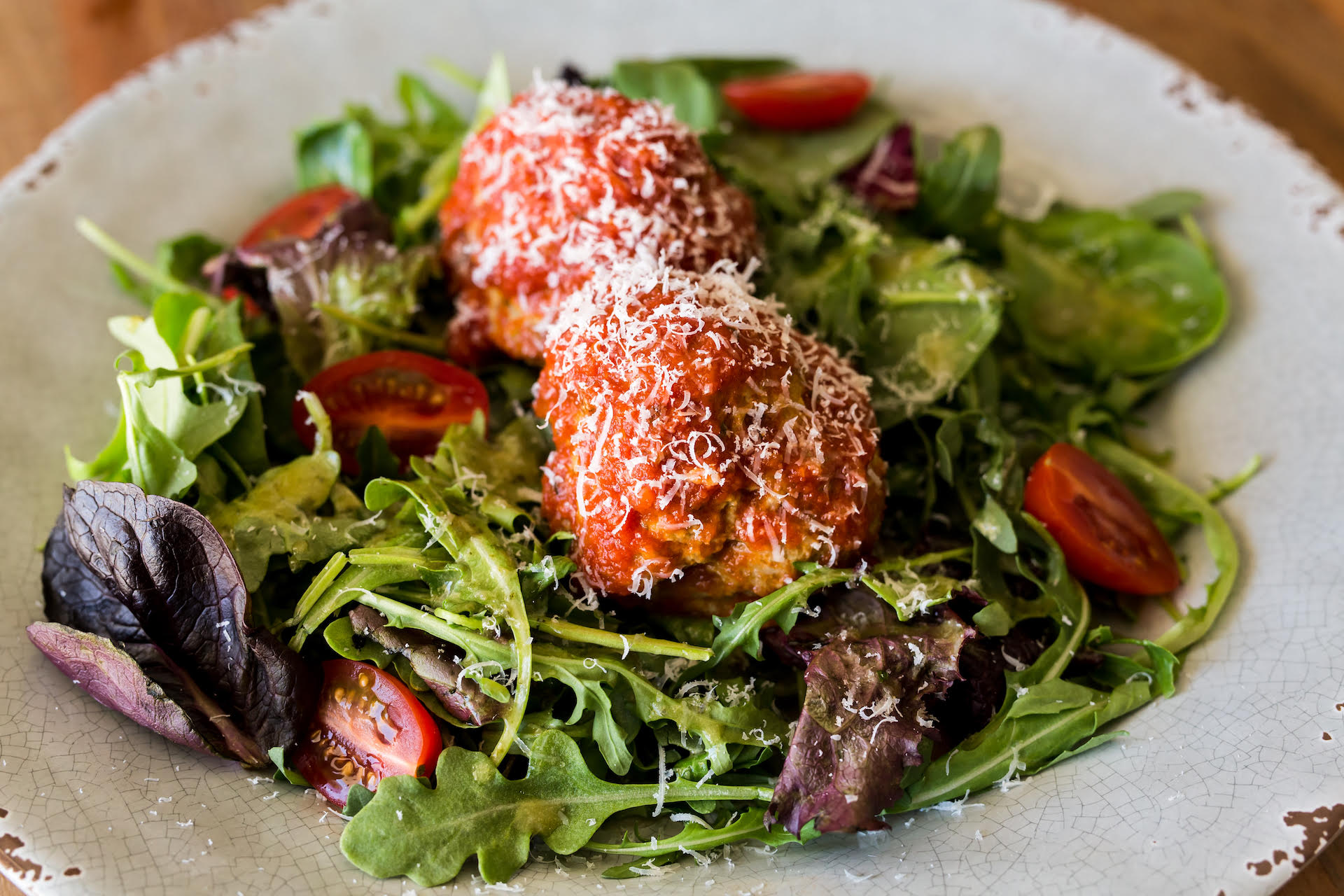 • Bronze Table at The Bourse: Bronze Table at The Bourse, Old City's food hall, is offering guests slightly lighter meatball options during National Meatball Day. Guests can enjoy a Meatball Salad ($10) with signature meatballs on top of a garden salad with red wine vinaigrette, or a Bowl of Meatballs ($8.50) topped with marinara and pecorino. The option is there for guests to pair their meatballs with any of the fresh-made pasta dishes as well.
•  Franky Bradley's: Franky Bradley's, the eclectic restaurant and bar located in the Gayborhood, is offering guests three classic dishes – Happy Hour Franky's Meatballs ($6), Franky's Spaghetti & Meatballs ($17) and a Meatball Grinder ($13). Each features the house-made meatballs, made with beef, veal, pork, and ricotta and slow-cooked in a marinara sauce. Guests looking for their meatball fix can dig into a heaping pile of spaghetti topped with meatballs, take a bite out of a grinder with grilled long hots on a seeded long roll stuffed with meatballs, or snack on a happy hour sized portion of meatballs with a side of garlic bread. There's no bad choice here.
•  Red Owl Tavern: Red Owl Tavern, the American tavern located on Independence Mall, is offering a plant-based plate of meatballs. Inspired by his vegan mother, Executive Chef Jonathan Dearden created this dish to make sure even vegetarian guests can enjoy a classic comfort food dish. Guests can dig into the Impossible Meatballs ($22) made with no-meat meatballs, spaghetti, Fresno peppers, and parmesan. Those looking to make the dish vegan can ask for no parmesan.
…
Weekly Events 
Each week, Philly Influencer picks the best parties, events, and social gatherings the area has to offer.
• East Passyunk Avenue Restaurant Week will continue the highlight the region through Friday, March 6. Over 30 restaurants have been featuring three-course prix fixe lunch and/or dinner for $15, $25 or $35. There will be tremendous options and specialty menus for several days. Big Catch Poke, Noir, Pistolas del Sur, P'unk Burger, Barcelona, The Palace of Indian, and several other hotspots have several deals during the culinary celebration.
• Shamrock Crawl: Starting at JJ Bootleggers, this St. Patrick's Day bar crawl will sprawl through Old City. Bars like Infusion Lounge, the Gaslight, and Sto's Bar will all be in on the celebration. This is a free ticket event. No purchase is necessary.
• Winter Warmers Chili + Homebrew Competition at Bok: Philly residents will put their chillis to the test this Saturday. This chili competition at Bok will have homebrews, games, and more. There will be plenty of samples and excitement.
• Philly Craft Beer Festival: This Saturday is the Philly Craft Beer Festival. You can sample over 200 beers from the likes of Goose Island Brewery, Yards Brewery, and countless others at the Navy Yard. There will be a spread of food trucks, entertainment, and more.
• Blue Cross RiverRink Winterfest: Blue Cross RiverRink Winterfest will be closing its engaging winter activities this Sunday. Come skate, take part in the lodge events, and fire pit festivities before it's too late.
---
You can follow Candis McLean on Twitter (@CandisRMcLean) and e-mail her at [email protected].
Subscribe, rate, and review all Philly Influencer podcasts here. Follow Philly Influencer onTwitter, Facebook, and Instagram.