In a pandemic, you get accustomed to things. Whether it's limited access to events, half-hidden faces, or the endless search of your next binge-worthy show, the cycle of ordinary events never ends. While walking through The Parking Lot Social, feelings long-forgotten came to mind: joy and fun.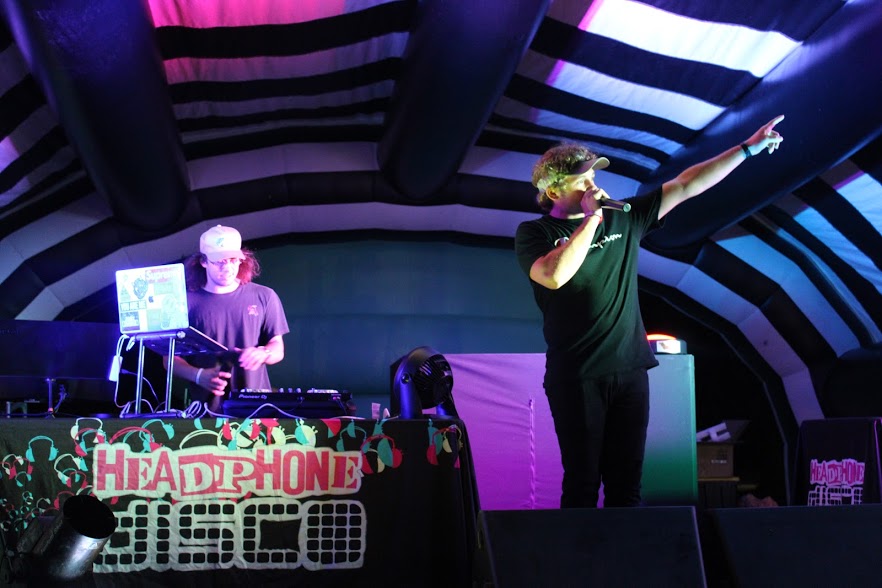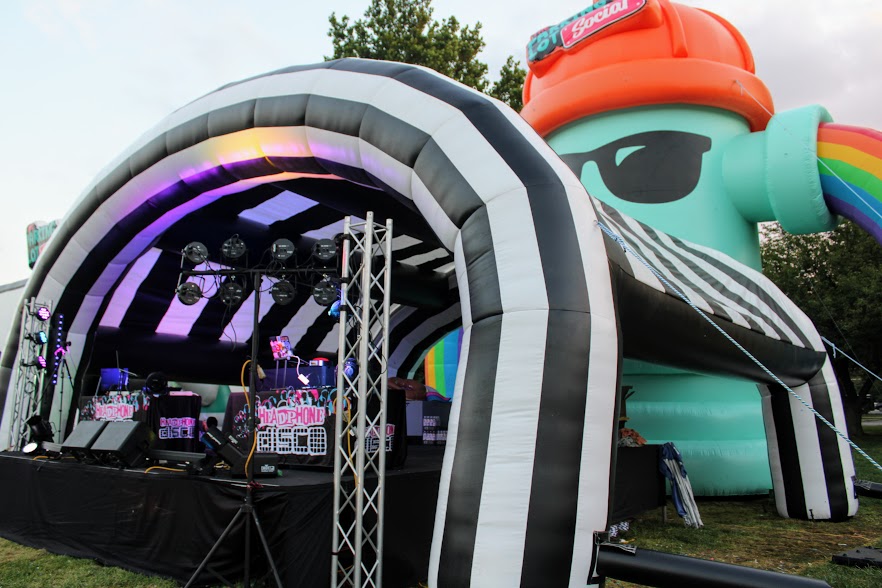 Named by Forbes as one of the premier drive-in entertainment tours of the summer, this limited-engagement hosts up to 250 cars at each event. The Philly residency of the blowout throwback experience was so unquenchable that it was extended through Sunday, August 2. Philly Influencer spoke to Grahame Ferguson, one of the founders of XL Event Labs and creators of The Parking Lot Social about what made Philly the right choice and the highlights of the event:
…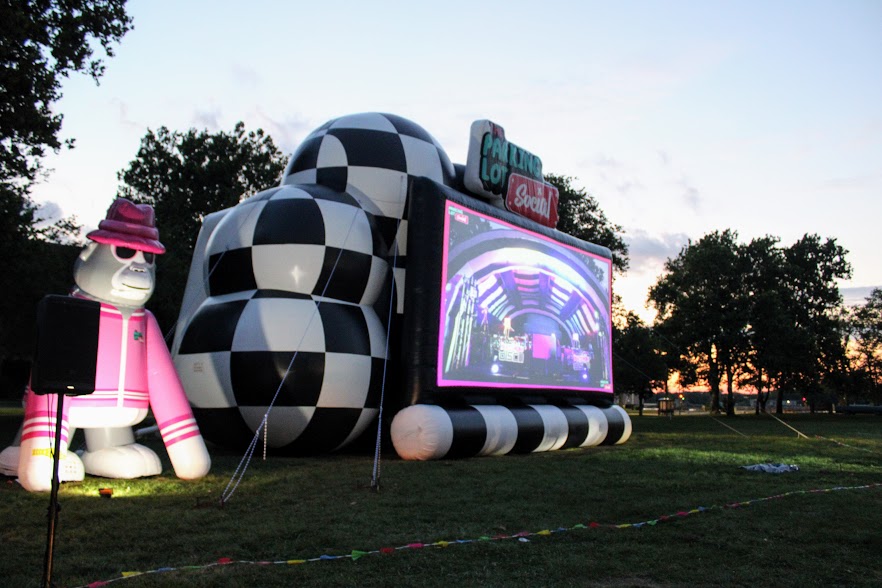 Philly Influencer: You're offering the ultimate staycation experience for people across the globe. After opening up the American lineup in Philly over the last two weeks, can highlight what made Philadephia a good fit? Are you pleased with how the city embraced you? 
GF: We've been coming to Philadelphia since 2017 with our other touring event, the Big Bounce America. The city has always seemed to get what we do so it was one of the first stops we agreed on when scheduling the tour. We love the Navy Yard as a venue and came really close to hosting an event there last year. The Parking Lot Social was an opportunity for us to work in a city we love and in a venue, we've always admired. The public, so far, has really got behind the event with almost every session selling out, so much so that we had to add in a second week at the last minute. We've been humbled by the response.
Pi: The pandemic forced a lot of brands to become creative and reinvent. The Parking Lot Social went back into the past, to a throwback way of entertaining, and modernized it. Enhancing elements from previous generations and developing them for a 2020 landscape is not easy, especially in a pandemic. What was the selection process like in picking attractions?
GF: It was always our intention to re-imagine the drive-in experience and not to be yet another company throwing up a cheap inflatable screen and showing an old movie with little or no thought to production values or the customer experience. That's why we spent a lot of money designing and manufacturing our completely bespoke stage and screen set up. Designing, engineering, manufacturing, and then shipping that, in the midst of a global pandemic, was not an easy task.
Having gone to the effort to create something so unique we knew the event itself had to reflect that. We made a conscious decision that movies would only be something we hosted on the midweek. The big, weekend events were always going to be dedicated to something brand new and exciting. The challenge was trying to figure out what that was, to program and choreograph something that would appeal to enough people to make it viable. We're lucky in that we've already developed a bunch of successful and popular touring event experiences. We've been looking into music festivals, clubs, colleges, and corporates, and more for the past 10 years. So it was a case of taking the very best of them and putting them all together for a modern-day 'variety show'.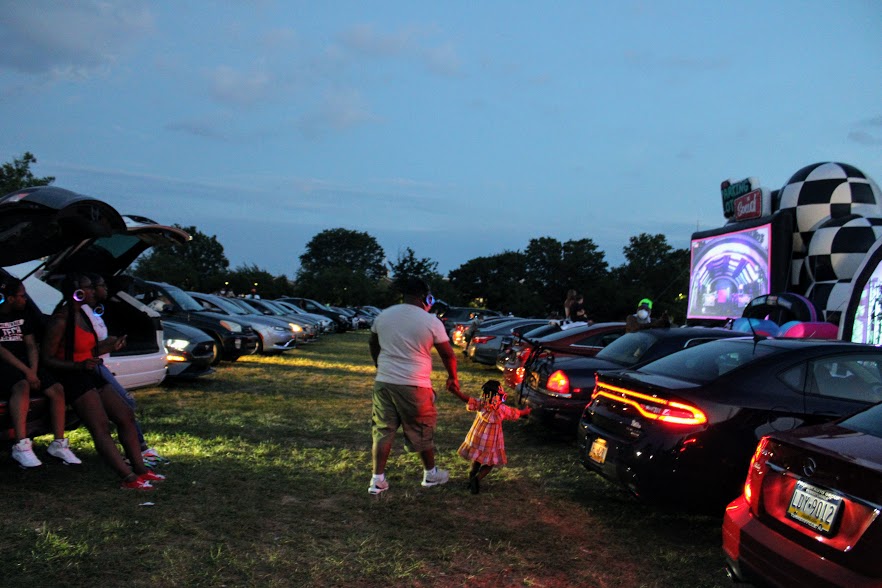 Pi: The Parking Lot Social has done a great job creating a festival-like entertainment hub for everyone. From the comedy nights to family-themed events, there's targeted effort to have variety. Why was that range important?
GF: As I already mentioned, the variety was key. People are in their cars, that's not a natural space in which to be entertained. With that in mind, we realized that everything we programmed would need to be interactive, engaging, and not run for too long. So focussing on variety was kind of forced upon us, given the unnatural circumstances of trying to entertain people while they're sat down and wrapped in two tons of metal.
Pi: If the traction continues, is the Parking Lot Social something you would consider doing post-pandemic?
GF: That's a great question. The consumer surveys that we carry out after each session tell us that the events are being really well received, more than we could ever have hoped for. But is that because people truly love the format or because there's no alternative right now? Probably the latter. Do I think drive-ins are the future? If I can be honest, I really hope not. I would happily retire this concept in exchange for being able to do what we do best: throwing massive communal, shared experiences with thousands of people all coming together in close proximity. When that day returns that'll be the day we exit everything drive-in related. While that day remains a long way away, we'll continue to strive to be 'best in class' at putting on innovative and exciting alternatives like The Parking Lot Social.
…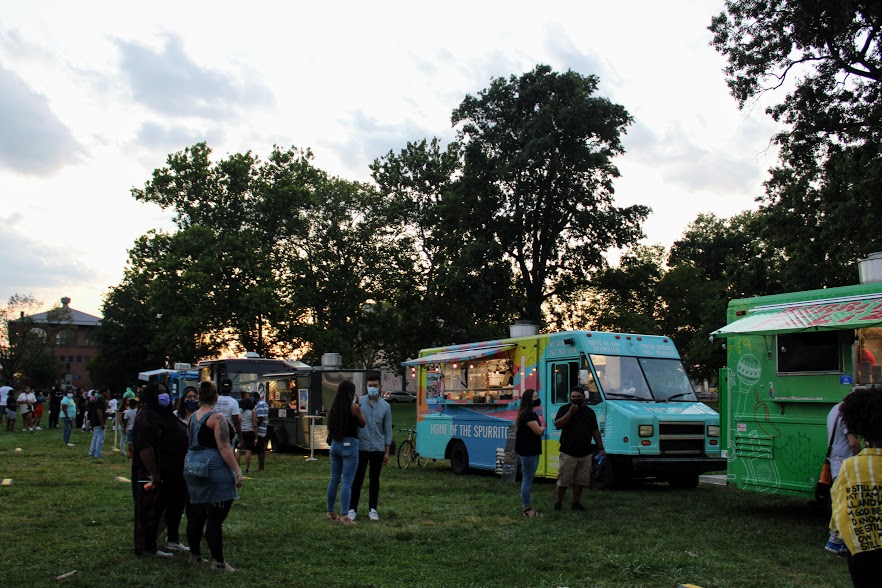 There's something for all ages a The Parking Lot Social. The energy throughout the event is joyously relentless. From the best throwback jams being played by energized DJs to fan-favorite feature films on display, the options do not disappoint. Featured on Good Morning America, this drive-in attraction features The Parking Lot Social, Social Kids, Midnight Movies, food trucks, and more.
The unique and one-of-a-kind night out will have you dancing the night away in signature headphones, answering questions about your favorite 90's sitcom, and sampling some of the best food your city has to offer. You won't miss anything on the multiple 40 ft screens at this exhilarating soiree which is enhanced by inflatable gorillas, thematic lighting, a soundstage, and energetic amenities.
When asked if she enjoyed her night out, local resident Charnece Carter exclaimed, "It's the most fun I've had in a long time. Everyone should experience this." The Parking Lot social has two remaining nights in the City of Brotherly Love:
Saturday, August 1
The Parking Lot Social – Experience the main event with a mix of "car-a-oke," Boom Boom Bingo, silent disco DJ battles, and trivia contests.
Social Kids & Midnight Movie – Families can enjoy The Parking Lot Social experience with a more kid-friendly environment that features: The Big Family Trivia Contest, Boy v Girl and Parent v Kid Silent Disco, kid's themed Car-A-Oke and Bingo! A fun, safe day out for the entire family is guaranteed.
Saturday Midnight Movie – The Lost Boys
Sunday, August 2
Social Kids & Family Movie Night –  Grab the family and jump in the car for a classic drive-in movie experience that's suitable for all ages. Sing-along laughs along and don't forget to share the popcorn as The Parking Lot Social delivers a truly memorable experience. The mainstage DJ will get you all in the mood for an awesome family night out.
Sunday Family Movie – Grease
…
Upcoming Parking Lot Social Dates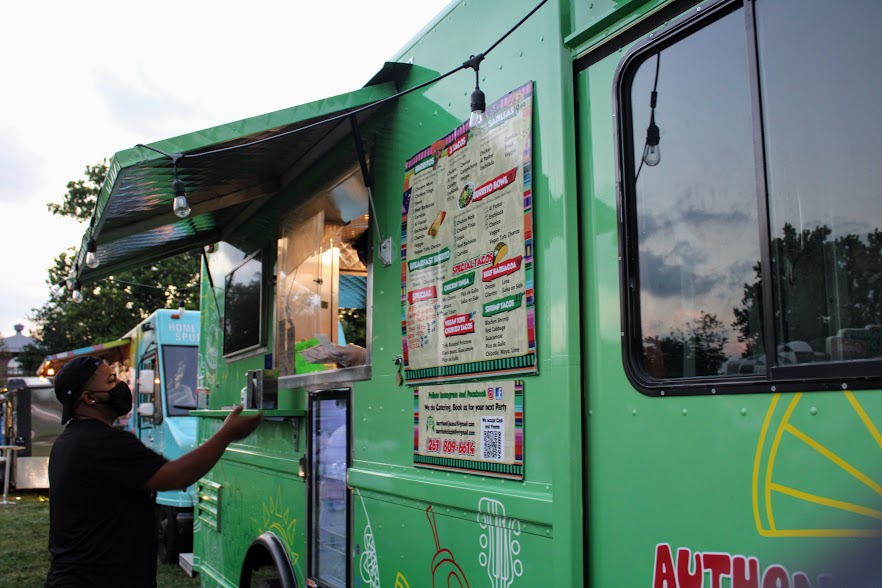 Indianapolis: August 5-9
Milwaukee: August 12-16
Washington DC: TBC
St Louis: TBC
Cleveland: TBC
Brooklyn: August 12-23
Detroit: August 19-23
Chicago: Augst 26-30
Boston: August 26-Septemeber 6
Pittsburg: September 2-6
Connecticut: September 9-13
Providence: September 16-20
Dallas: TBC
Austin: TBC
Don't miss your chance to indulge in an ultimate sing-a-long, dance party, trivia fest, game night, and screening fest. This fun-filled adventure will provide you with the ultimate night out for your entire family.
Tickets are available here.
---
You can follow Candis McLean on Twitter (@CandisRMcLean) and e-mail her at [email protected].
Subscribe, rate, and review all Philly Influencer podcasts here. Follow Philly Influencer on Twitter, Facebook, and Instagram.