Blog record: 23-16
He flew too close to the sun.
He got too big for his britches.
He let the cart get ahead of the horse.
You get the point.
What a wild weekend of ups and downs it was. Coming off our best night ever on Friday (5-0!), we came flying right back down to earth (and really all the way down to the bottom of the ocean) with a 1-5 showing on the Saturday Six-Pack. Some sports betting writers might try to hide this and sweep it under the rug. That's not me, it was a rough day, and if you backed me … my bad.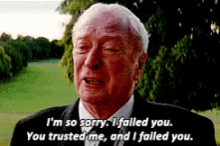 That being said, overall, the blog record sits at 23-16 (58.9%) which is not success that we should take lightly. Yes, there will be more highs and more lows, but we shall keep it going! The only way to get back to winning ways is to find some winners tonight and tomorrow. In the words of Michael Scott, "You miss 100% of the shots you don't take. – Wayne Gretzky."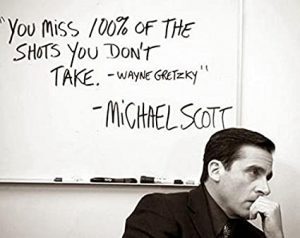 Also, if you can find another sports betting post that starts off with idioms from Ovid, Davy Crockett (and then likely some Roman guy) please let me know. But until then, you won't get content like this anywhere else! Let's get to your Monday Meal Ticket:
CBB: Syracuse (+6) vs. Duke – 7 P.M. ET, ESPN
Has Duke actually figured it out? The Blue Devils are now 10-8 overall and have won three straight against the (former) Batman powerhouse of the conference Virginia on Saturday. Prior to that big win for Coach K's team on Saturday, Jalen Johnson (the team's prized freshman) opted out of the rest of the season to prepare for the NBA Draft.
Syracuse coach, Jim Boeheim, actually came out and said that Duke is "much better" without Johnson. While I can't say I agree with him on that front (I typically see losing your better players as a bad thing), I can see how a team can rally around that for one game. I believe that one game was Saturday night against Virginia. It was the biggest game outside of the North Carolina game for Duke this season, and they showed up.
But now it's Monday. The fun of the weekend has passed, and Duke is back to reality as a 10-8 team that is barely holding on to hopes of the NCAA Tournament.
On the other side, the Orange are 13-6 and are listed as a bubble team currently by Joe Lunardi at ESPN. Right now, according to Lunardi, they are on the outside looking in. Syracuse needs to play well down the stretch in order to turn that around and find themselves playing after Selection Sunday.
I expect to see a motivated Syracuse team come into this game ready to go, while Duke is coming down off a high over the weekend. Also, come on, doesn't everyone get amped up to play Duke?
Sorry Coach K, I'm going with Old Man Boeheim.
Take Syracuse and the 6 points.
…
NBA: Trail Blazers (+6) vs. Suns – 9 P.M. ET
Yes, I know. The Trail Blazers were just part of that disastrous Saturday where they lost outright after being a semi-large favorite against the Wizards. I still think the Blazers are undervalued in this situation. Even after that bad loss, they are still 8-2 ATS in their last 10 games, and I don't think that was all a fluke.
I also must give credit where credit is due to the other side, because the Suns are also 8-2 ATS in their last 10. Can I say I would be shocked if the Suns won this game by 10? Of course not, I'm not shocked by any result in sports anymore, which is both the ugly and the beauty of it.
More importantly, I can very easily see Dame stepping up and having a great game against another top Western Conference opponent, leading his Blazers to a victory. Since I can honestly see this game going either way (essentially a 50/50 coin flip), I'm really liking the idea of taking the side that is getting six points.
Portland has been good enough this year to not be doubted after one bad loss, let's take the Blazers and the 6 points.
…
CBB: #18 Texas Tech (-3.5) vs. Oklahoma State – 9 P.M. ET, ESPN
I promise this isn't the same post from Saturday. I can't help it that I'm seeing value in another team that just for us over the weekend. Part of sports betting is that you can't let the past hurt your future decisions [except with Tennessee Men's Basketball, I am done with them and refuse to bet them for at least 30 days]. Texas Tech is the better team here and has a revenge spot since OK State did win the earlier matchup this year.
The Red Raiders have lost two in a row coming into this game, and have also been bad ATS recently (1-6 in their last 7). Do I see that as a risk? Yes, to an extent, but I also expect it to turn because this team is just too talented.
Oklahoma State is an interesting case coming into this one. They are 6-4 ATS in their last 10, and have really just been back and forth over that stretch. Cade Cunningham is a very good player who I expect to go high in next year's draft, but I'm expecting the Tech defense to have a gameplan coming into this that can limit his production.
Lastly, the smart money has been coming in on Texas Tech all day, moving the line from 1.5 to 3.5.
Get it before it moves any further, and go with TTU -3.5.
…
NBA: Hornets vs Jazz – 9 P.M. ET
These two teams in smaller markets are surprising a lot of people this year on different levels. Obviously, the Jazz are among the top teams in the NBA, and just ended a best 20-game stretch in franchise history, going 19-1 before Friday night's loss to the Clippers. On the other side, the Hornets were expected to be one of the worst team's in the East, and yet they find themselves only one game below .500 coming into this one.
The total currently sits at 227. These teams met earlier this month and it was an absolute shootout, with the Jazz winning 138-121. Utah hit 26, yes count'em, 26 threes in that game. I know Utah is an elite team, but I just don't see that happening again.
Both of these teams currently rank top 10 in the league in terms of points per game against. I'm expecting more towards those averages than the prior matchup's total, and I'll use the inflated line due to the prior matchup as a benefit.
Let's see some great defense, take under 227.
Well, there you have it, this week's meal ticket is in the books. Let's get back to our winning ways and celebrate with a simple head nod, when we know everything's back the way it should be.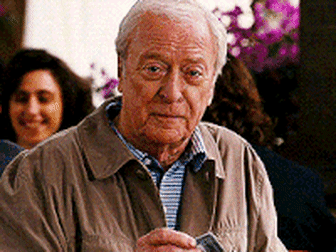 Odds courtesy of DraftKings Sportsbook.
---
You can follow Tim O'Keefe on Twitter (@TOKeefe1992) and e-mail him at [email protected].
Subscribe, rate, and review all Philly Influencer podcasts here. Follow Philly Influencer on Twitter, Facebook, and Instagram.