Each weekend, we will post some of the most unique social and cultural places to visit in addition to exciting events in and around the Philly area. We call it Philly Influencer's Weekend Picks. If you attend any of these places or events, let us know how it went! Tweet us or email us at [email protected].
1. Closing Soon: Winter Wonder and Voices in the Landscape at Longwood Gardens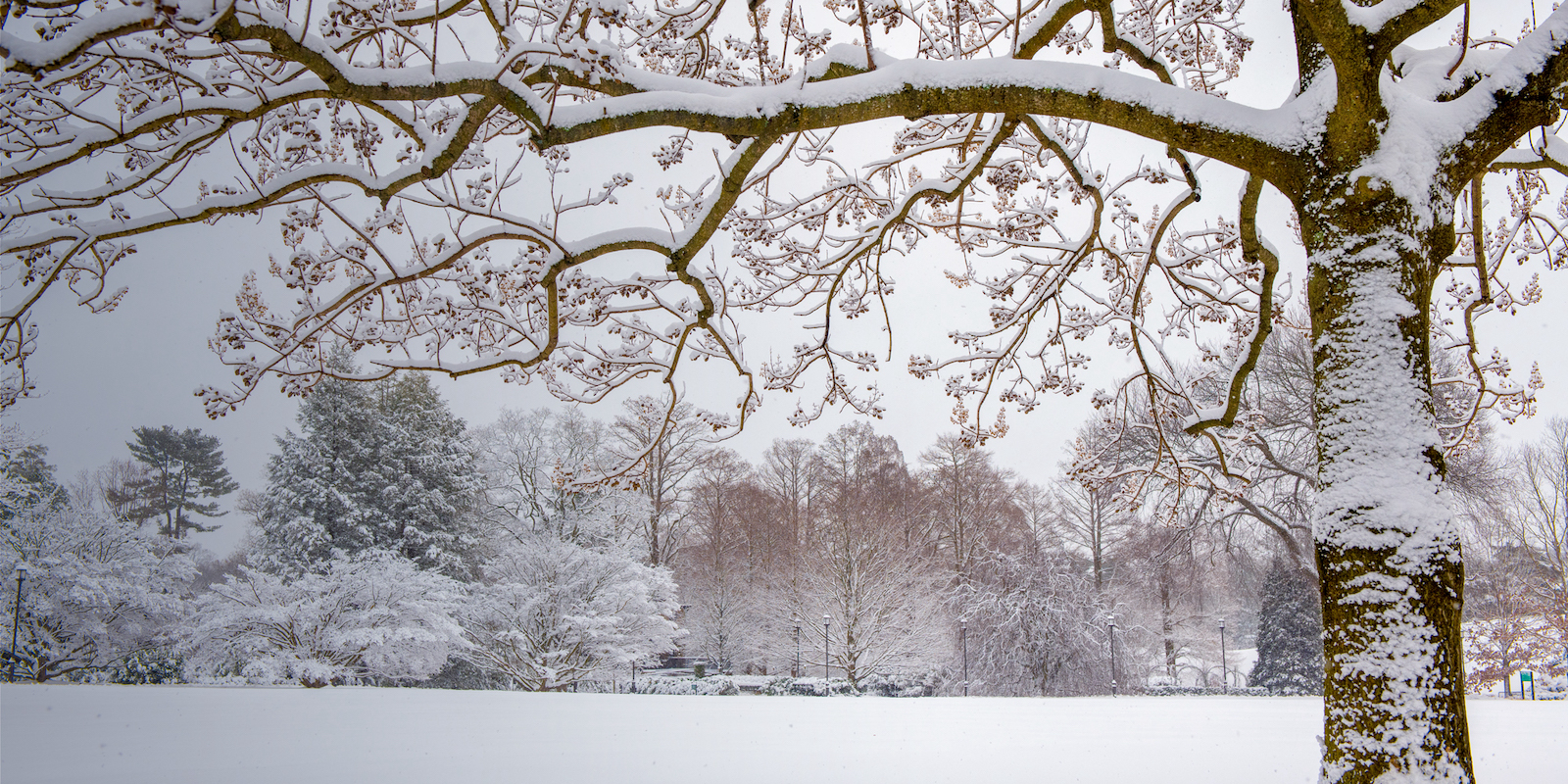 Where: Longwood Gardens | 1001 Longwood Rd | Kennett Square, PA
When: Runs through Sunday, March 21
It's the last weekend for Longwood Gardens'   Winter Wonder and Voices in the Landscape. Visitors can walk in the majesty of the outdoors and then head indoors to see the fragrant and vibrant jasmine, cape-primrose, and lipstick-plants. You can also enjoy the work of storyteller Charlotte Blake depicting the lives of the African American community.
For more information, click here.
…
2. Closing Soon: WinTOUR Scavenger Hunt in Fairmount Park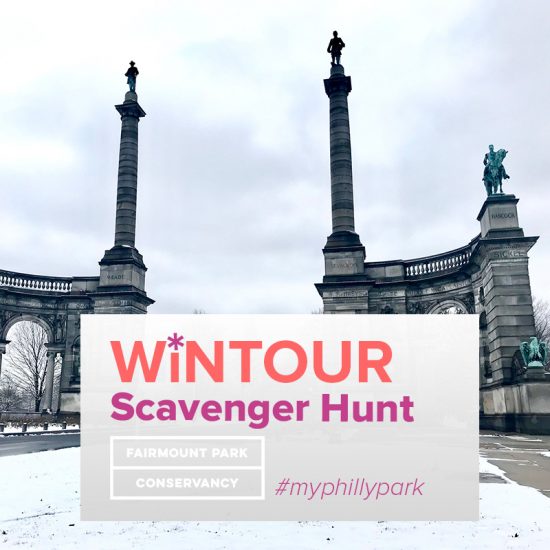 Where: Various locations
When: Runs through Friday, March 19
The Fairmount Park Conservancy WinTOUR Scavenger Hunt is coming to an end this weekend. This free and all-ages scavenger hunt can be done solo or in groups (up to four). It features five different routes which give you an opportunity to explore Fairmount Park. Participants must complete the 80 missions by Friday. Winner receiver a membership to the Fairmount Park Conservancy.
For more information, here.
…
3. Closing Soon: Chinatown Scavenger Hunt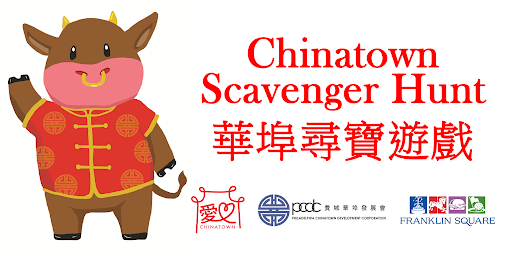 Where: Various locations
When: Runs through Saturday, March 20
It's the Year of the Ox and it's time to celebrate! Have fun exploring Chinatown in Philadelphia during this amazing and free scavenger hunt. Take a journey from landmarks in Chinatown with the help of Ollie the Ox, the hunt's mascot. Each landmark has a QR code and once you complete one step, you'll get hints for the next location.
For more information, here.
…
4. Women's History Month Events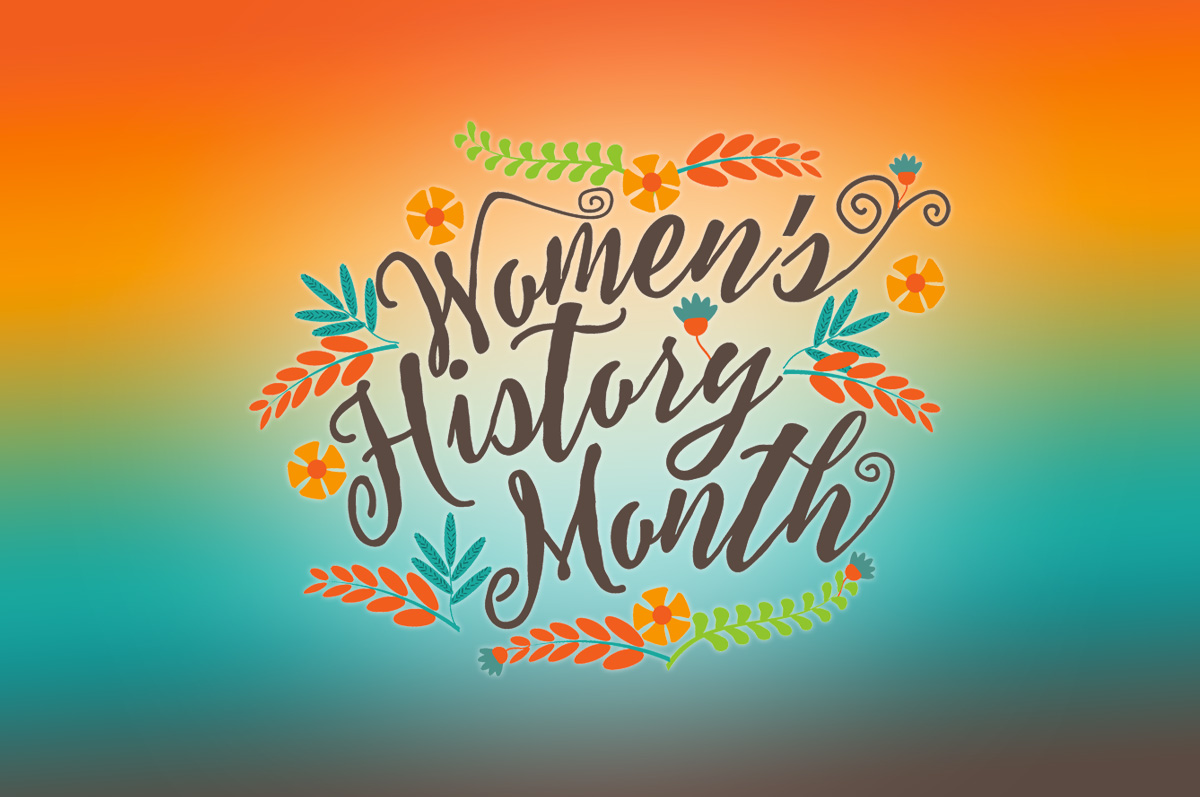 Where: Various locations
When: Various times
We're at the halfway point of Women's History Month. The city has been brimming with various events, discussions, panel event events, art shows, and much more. The Academy of Natural Sciences is hosting an event today centering on naturalists who pursued science against the odds. Mural Arts Philadelphia and moderator by Philly arts leader Ginger Rudolph will be hosting an event on Thursday on gender equality. The Betsy Ross House will have an event highlighting suffragette, abolitionist, and activist Alice Paul on Sunday.
…
5. 76ers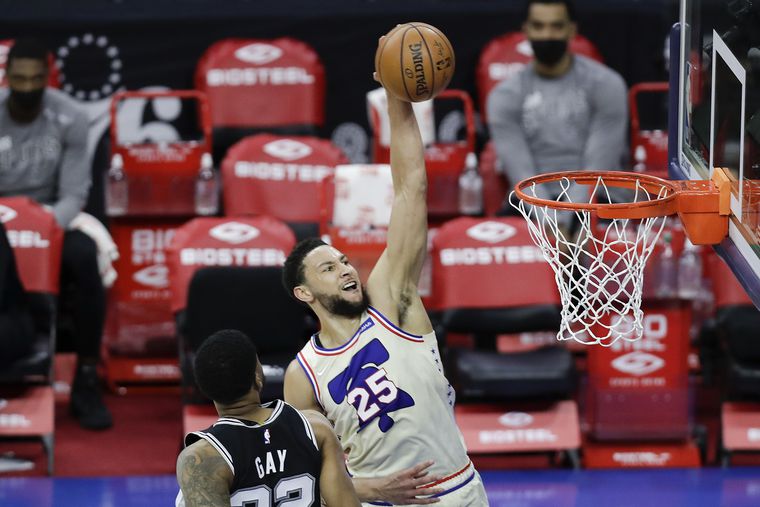 Where: Wells Fargo Center | 3601 S. Broad St
When: Wednesday, March 17 and Saturday, March 20
You guys heard the roar of the crowd last night! You can experience the same energy and fun this week. Ben Simmons and  Tobias Harris continue to surge and keep the Sixers' grip on the number one spot in the East. The  76ers will be taking on the Milwaukee Bucks tonight and the Sacramento Kings on Saturday. Come to the Wells Fargo Center to watch the home favorites extended their home winning streak.
For more information, click here.
…
6. Celebrate St. Patrick's Day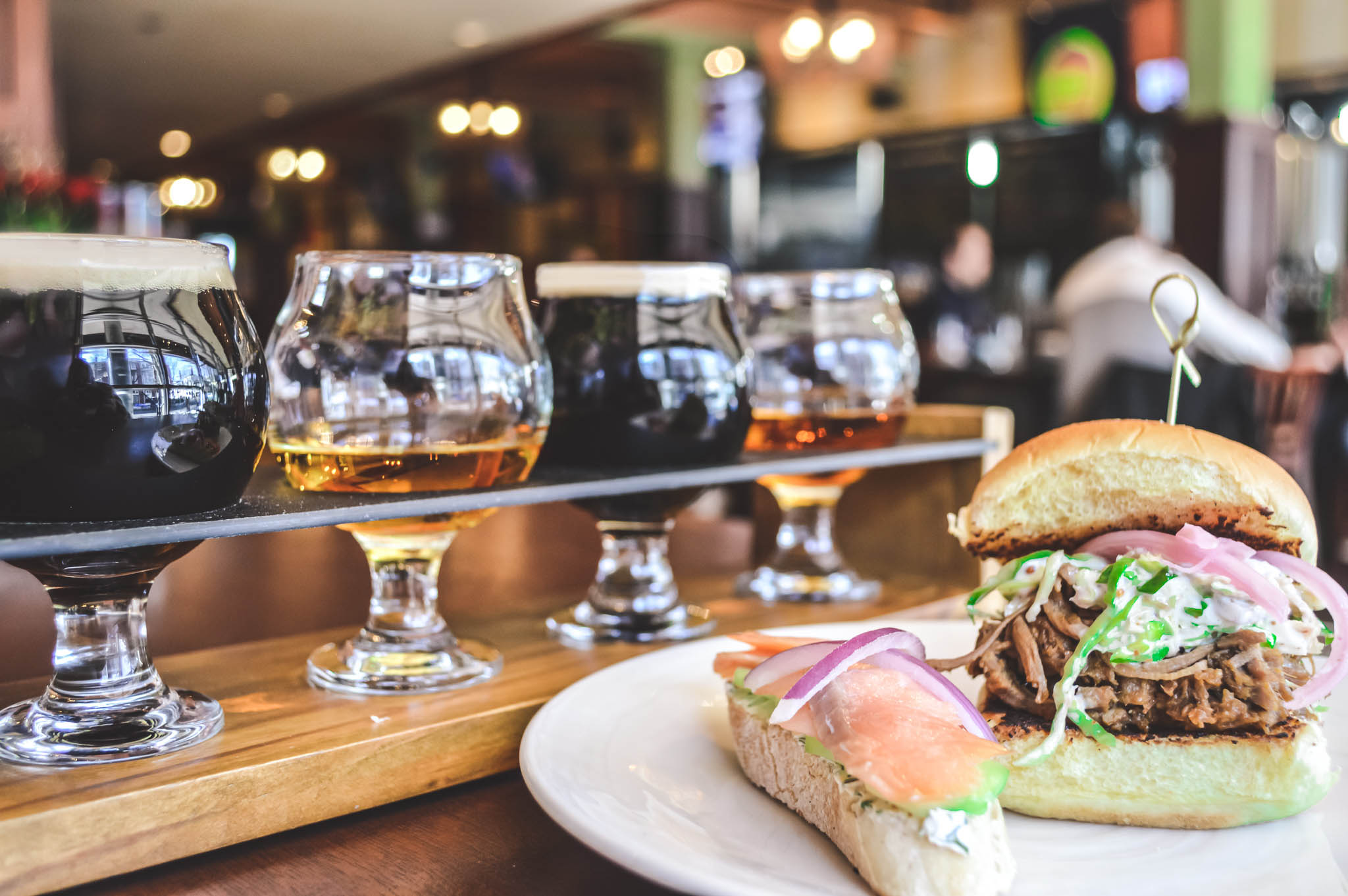 Where: Various locations
When: Various times
St. Patrick's Day is under a week away. Over the next few days, there will be several restaurants, bars, and establishments that will feature specialty menus and host celebratory events. Don't miss these amazing gatherings and sizzling drink and meal options. through the City of Brotherly love.
For more information, click here.
…
7. Hit Up a New Restaurant and Reopening Locations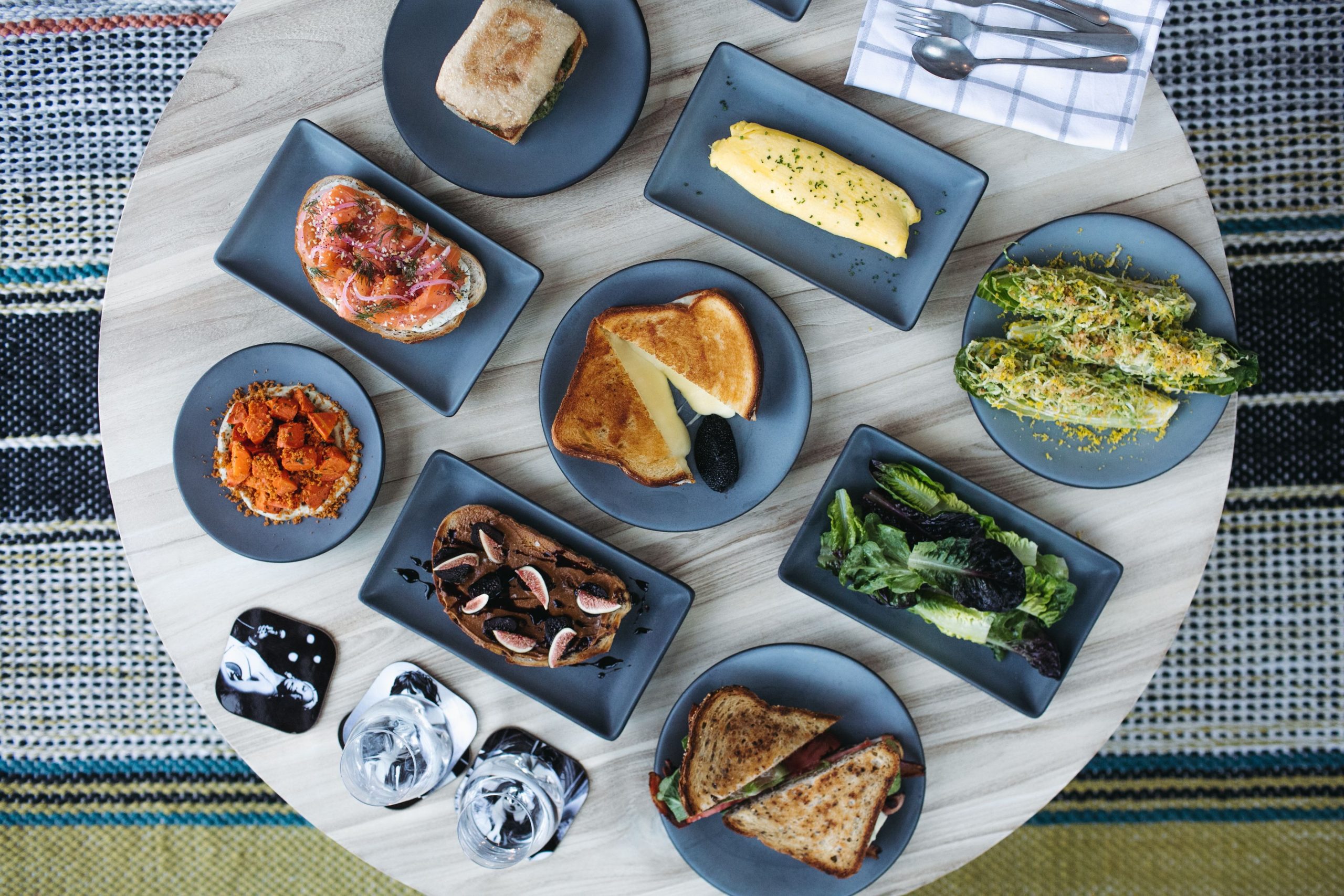 Where: Various locations
When: Various times
There are several restaurants in the city that have opened or reopened in the city recently. After a brief hiatus, The Dutch, the popular breakfast and lunch eatery with a focus on reinventing the Pennsylvania Dutch classics, has reopened or limited indoor dining expanded outdoor seating, and takeaway. Following a year of pivots, pop-ups, a food market, bake sales, and meal kits, chefs Lee Styer and Jessie Prawlucki-Styer, are pleased to announce they are reopening their acclaimed East Passyunk Avenue restaurant Fond with full service and a return to classic Fond favorites, starting Friday, March 19 for limited indoor, expanded outdoor, and takeaway. Top Chef Season 11 Winner/JBFA Finalist Nicholas Elmi's The Landing Kitchen, an all-day cafe and garden bar is now open for business. Osteria in Spring Garden recently reopened with a new "Alla Griglia" or "from the grill" menu section, featuring dishes made over mesquite- and wood-fired grill. Thirsty Dice, Philadelphia's first board game cafe with over 800 board games is back with a brand-new menu to celebrate their return to indoor dining.
…
8. Sisterly Love Citywide Food Fair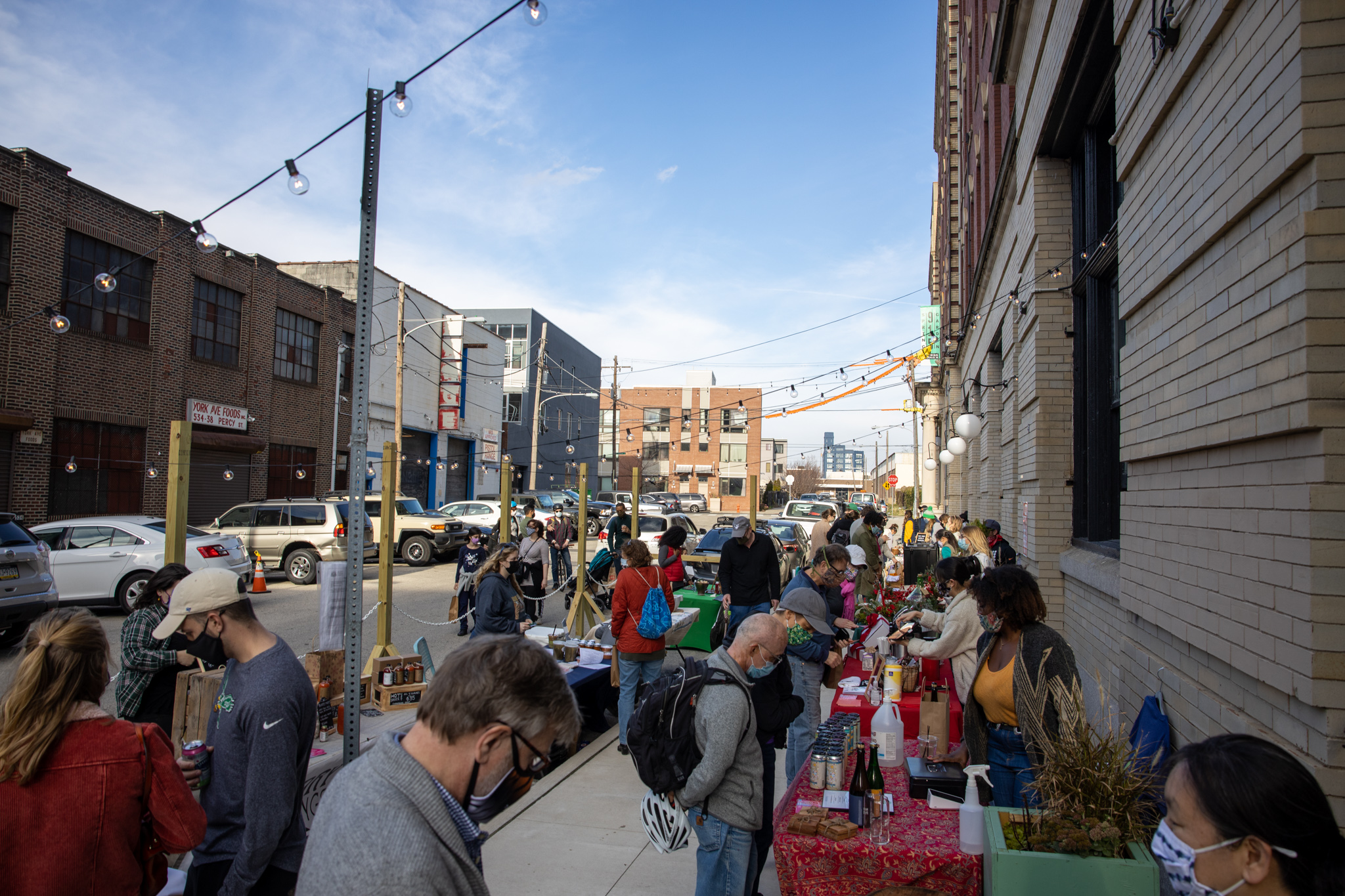 Where: Bridget  Foy's | 200 South St
When: Runs through Saturday, March 27
Dreamed up locally by the leading female restaurateurs with inspiration occurring nationally, the Sisterly Love Citywide Food Fair is a women-led initiative to promote Philadelphia-based and female-run hospitality businesses affected by the pandemic by way of traveling food markets. It's time to unite, support each other and bring some socially distanced fun. On Saturday, March 20th, the festivities will be at  Bridget Foy's. For the grand finale for Women's History Month, the Sisterly Love Food Fair heads to Cherry Street Pier for the first time on Saturday, March 27.
For more information, click here.
…
9. Shofuso Japanese Cultural Center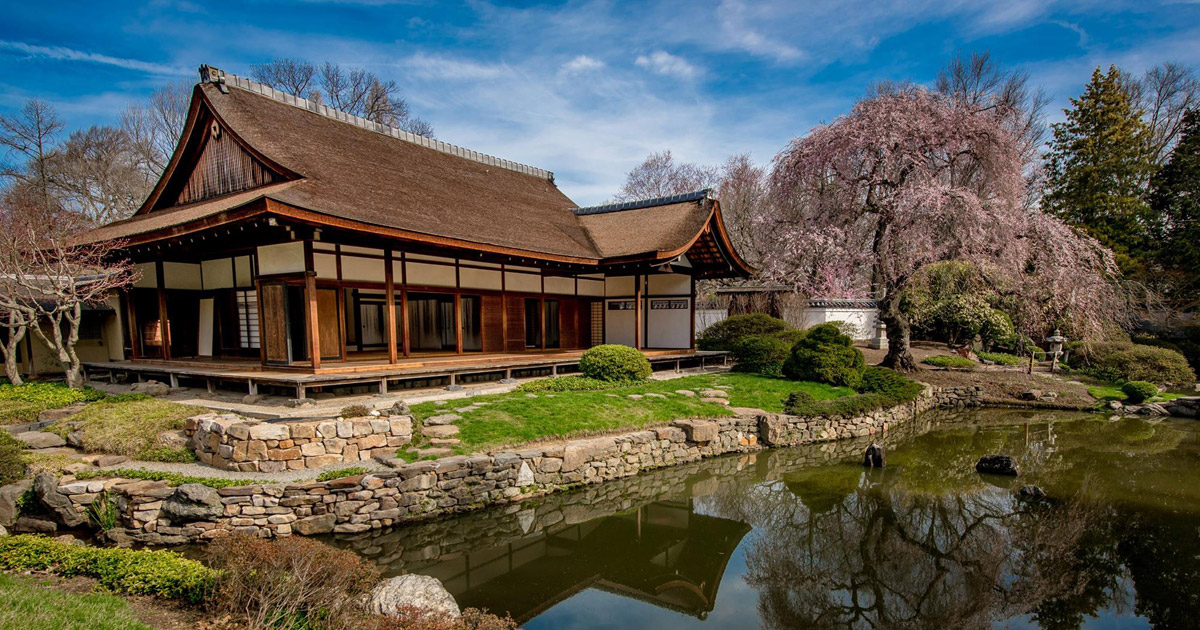 Where: Shofuso Japanese House and Garden | Lansdowne Dr & Horticultural Dr
When: Opens to the public on Saturday, March 20
Shofuso Japanese House and Garden will be opening to the public on Saturday. New for 2021, visitors will see the just-completed Pebble Beach alongside the central pond. Based on newly-discovered 1957 drawings made by Shofuso's original garden designer, Tansai Sano, Shofuso brought to life a traditional Su-hama Pebble Beach on the garden's boat-landing shoreline. This archetypal Japanese Garden motif invokes the spirit of the pebble-strewn shorelines of Kyoto's Kamo River and the rocky coasts of Japan, by incorporating elegantly designed stretches of pebbled beach along a garden pond's lowest contours. You can also enjoy the Cherry Blossom Viewing: Virtual Marketplace and more. 
For more information, click here.
…
10. Catch March Madness Around Town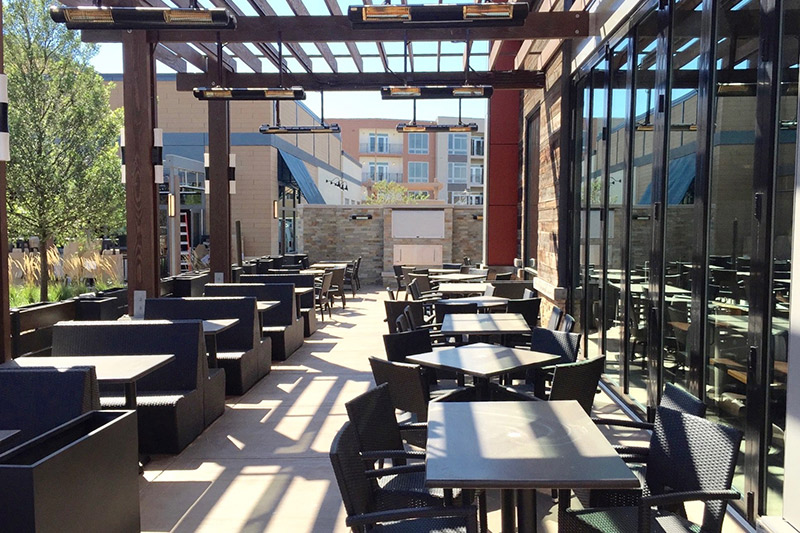 Where: Various locations
When: Various times
Hoops at Harrah's taking place at Harrah's Philadelphia this month. The William Hill Sportsbook at Harrah's Philadelphia, the only William Hill Sportsbook in Pennsylvania, will feature a special Food Cart on weekends throughout the tournament. The cart will be open (1) hour before the first game and close at the completion of the last game each day. The Food Cart menu has all of your arena favorites like wings, pizza, hot dogs, and more. You can also head over to Philly Tap & Tavern for some amazing deals.  Additionally, City Works has you covered for March Madness. City Works has great viewing options due to the gigantic TVs – including a dedicated HDTV wall – that will be streaming all live games. Beyond the game, guests can order from the curated list of 90+ craft beers and dine on bar bites such as cheese curds, smoked chicken wings, buffalo shrimp, and so much more. For games airing on the weekend before 3 p.m., guests can also choose from options off the Rock N Roll Brunch menu like the Jon Bun Jovi, Johnny Hash, and the Lox N' Roll.
…
11. Independence Seaport Museum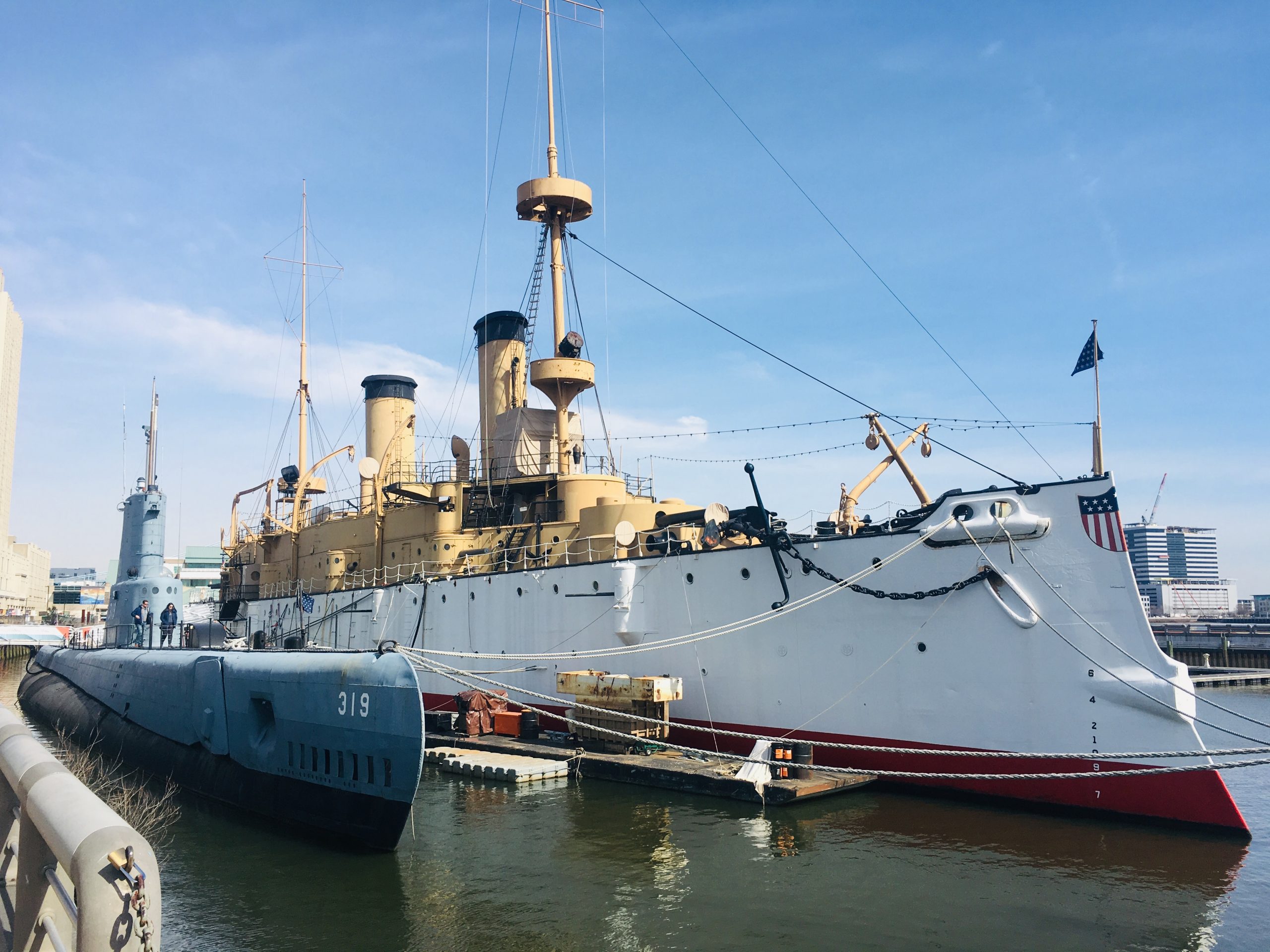 Where: Independence Seaport Museum | 211 S. Christopher Columbus Blvd
When: Opens Saturday, March 20
The Independence Seaport Museum will reopen its doors and welcome back the public starting Saturday. Visitors can look forward to learning about national maritime history and further their knowledge of Pennsylvania's expansive waterways through the museum's incredible exhibitions. New COVID-19 safety precautions will ensure visitors can remain socially distant as they view the expansive collection of artifacts and attractions at ISM, including National Historic Landmark Ship Cruiser Olympia.
For more information, click here.
…
12. Streets Dept's "10 Years Photo Show"
Where:  BOK's Workshop spaces | 821 Dudley Street (entrance)
When: Runs through Sunday, April 25  | Thursdays and Fridays from 10 a.m. to 5 p.m., Saturdays from 9 a.m. to 6 p.m., and Sundays from 9 a.m. to 2 p.m.
StreetsDept, a fantastic photo-site that captures art on the streets of Philadelphia, is celebrating 10 years of excellence this month. Marking the blog's work in highlighting and discovering muralism in Philly's public spaces, the photography exhibition takes a look back at everything from "photographing artist Ishnikts yarnbombing the former Frank Rizzo monument in 2012 to commissioning artist Loveis Wise's beloved temporary "Your Voice Has Power" mural during the 2018 midterm elections".
For more information, click here.
…
13. Soutine / de Kooning at the Barnes Foundation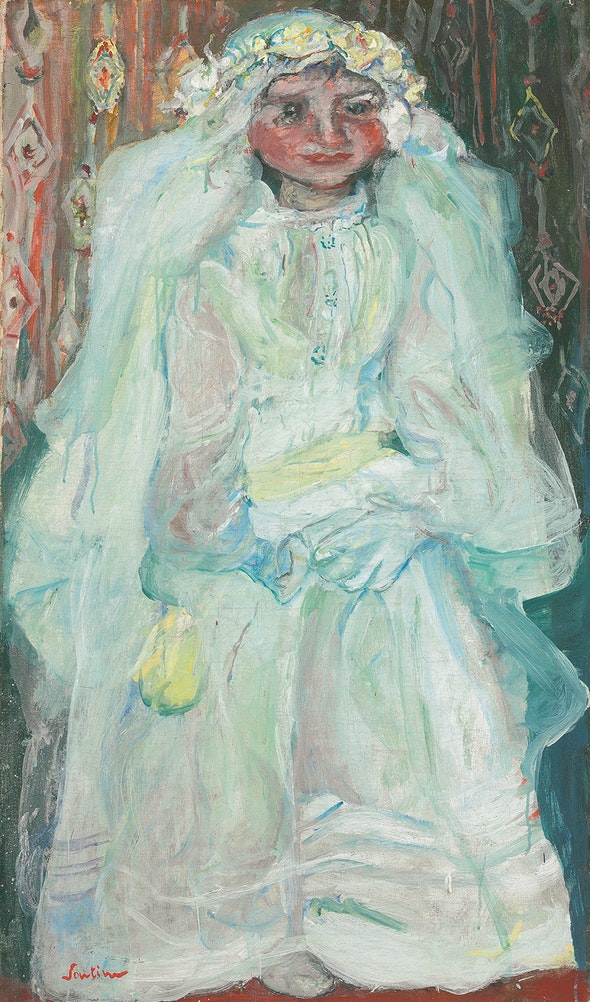 Where: Barnes Foundation|2025 Benjamin Franklin Pkwy
When: Runs through Sunday, August 8
In its world premiere and only US showing, Soutine / de Kooning Conversations in Paint, explores the work of Chaïm Soutine (1893–1943) and Willem de Kooning (1904–1997). Curated by the Barnes Foundation and the Musées d'Orsay et de l'Orangerie, the exhibition features nearly 45 stunning pieces of work. The wonderful artistic triumphs will be on display through the summer.
For more information, click here.
…
14. Mural Arts Philadelphia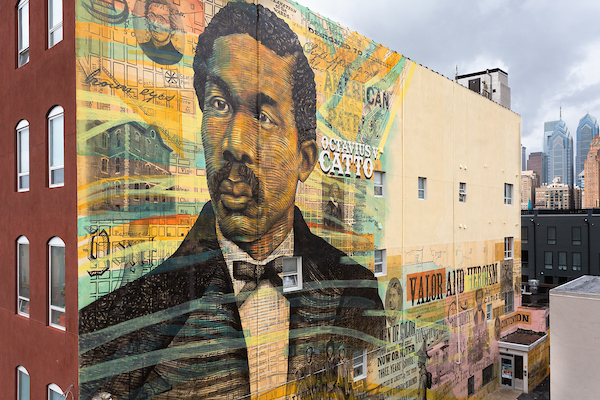 Where: Various tours
When: Various times
Mural Arts Philadelphia is back for the spring tour season! Four safely-distanced walking tours including three brand new neighborhood tours, began last week and run on Saturdays and Sundays through May. The West Philly Inspired Mural Arts Walking Tour, New Bella Vistas Mural Arts Walking Tour, and Spring Into the Arts  Mural Mile Center City Walking Tour will run every Saturday and Sunday morning from 11 am through May 30.  Philadelphia has been called the "mural capital of the world" come see the amazing street art that it has to offer.
For more information, click here.
…
15. Small Favors 2021 at The Clay Studio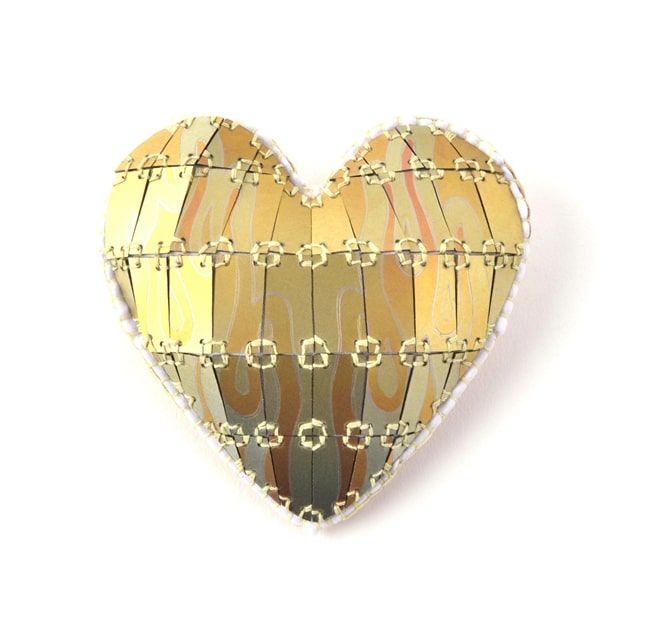 Where: The Clay Studio | 139 N. 2nd St
When: Runs through Sunday, May 2
Small Favors 2021 is an annual exhibition on display at The Clay Studio that challenges artists to work on a very small scale. For this unique showcase, artists submitted 300 pieces, using various mediums, that each had to fit inside a 4-inch cube. Some created pieces similar to what they normally make, but at a reduced scale; while others used this as an opportunity to make something entirely different. This year's Guest Juror is Kensuke Yamada, Resident Alum, and Professor at the University of Arkansas at Little Rock. The pieces from this exhibition will be for sale and on display Monday – Saturday 11 a.m. – 6 p.m. and Sundays 12 – 6 p.m. Virtual tours available by appointment.
For more information, click here.
…
16. Bunnyland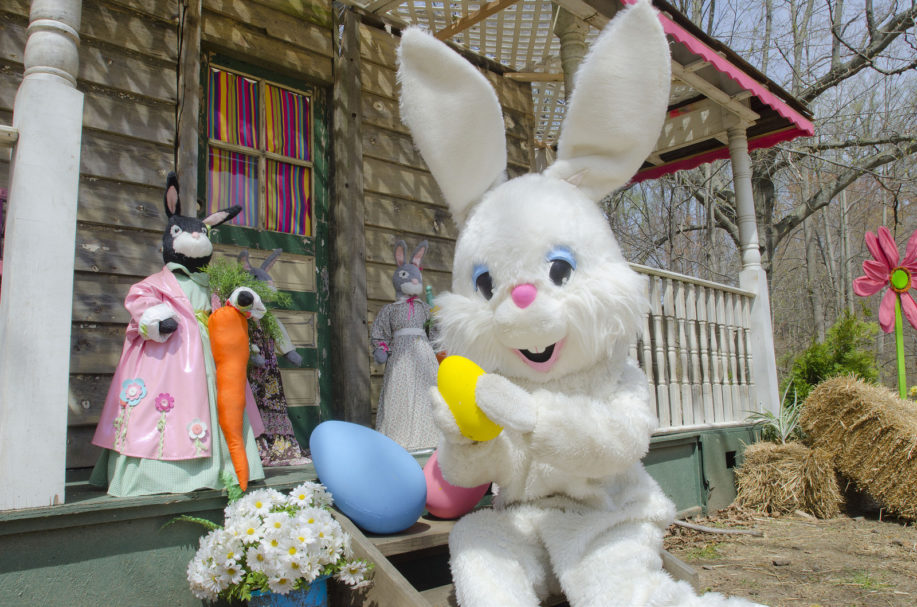 Where: Linvilla Orchards | 137 W. Knowlton Rd | Media, PA
When: Runs through Saturday, April 3
Bunnyland at Linvilla Orchards is back and better than ever. Hop aboard a hayride through the beautiful woods and have a fun visit to the Easter Bunny's house where you'll have the chance to meet Linvilla's Easter Bunny. You'll be able to take photos and enjoy a magical storytime about the origins of the holiday.
For more information, click here.
…
17. Dilworth Park Events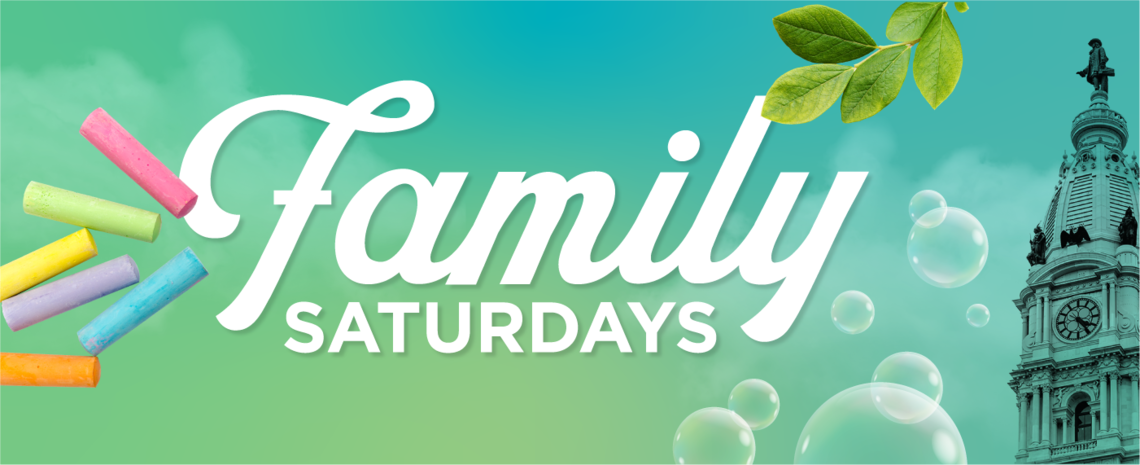 Where: Dilworth Park | 1 S. 15th St
When: Saturday, March 20 | 11 a.m. – 12 p.m.
Dilworth Park's pleasant Wintergarden on the Greenfield Lawn is sticking around through the beginning of spring, and Center City District is activating the space with fun and safe Family Saturdays through mid-April. This Saturday, watch as the outdoor space transforms into a spring wonderland. There will be fresh flowers, bright colors, and vibrant decor.
For more information, click here.
…
18. Franklin Square Attractions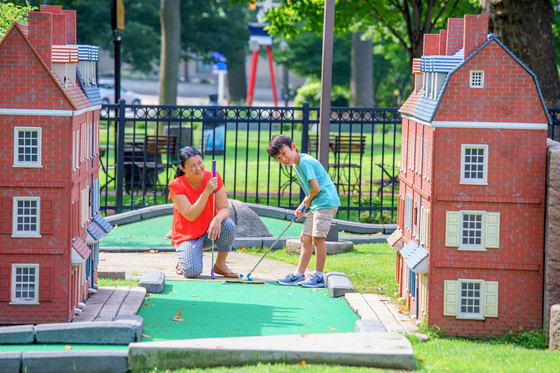 Where: Franklin Square | 200 N. 6th St
When: Various times
Stop by Franklin Square to run through 18 holes of Philly Mini Golf. Put your way through several of your favorite Philly spots like Elfreth's Alley, the Ben Franklin Bridge, and the Liberty Bell. There's also an amazing Chinatown Scavenger Hunt taking place. The Parx Liberty Carousel, Center City's only carousel, offers up a fun ride for the whole family.
For more information, click here.
…
19. Stop by the Other Ice Skating Rinks in the City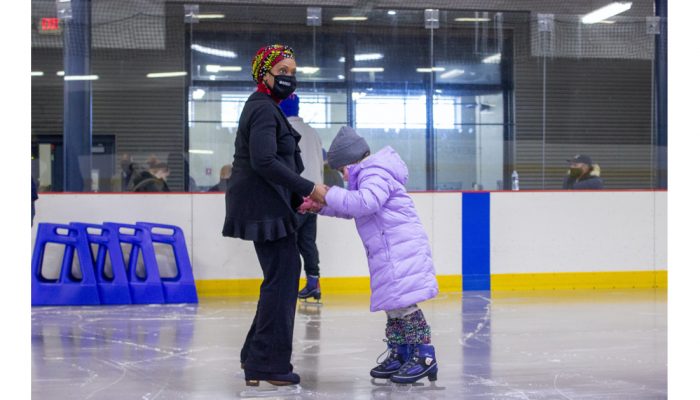 Where: Various locations
When: Various times
Philadelphia Parks & Recreation has five public ice rinks that are ready for skaters. Sign up for your latest and socially distanced ice skating session today. You can bring your own skates or pay a small rental fee. The rinks are available on a rolling basis and are located at the Laura Sims Skate House (West Philly), Rizzo Ice Rink (South Philly), Scanlon Ice Rink (Kensington), Simons Ice Rink (West Oak Lane), and Tarken Ice Rink (Northeast Philly).
For more information, click here.
…
20. The Philadelphia Orchestra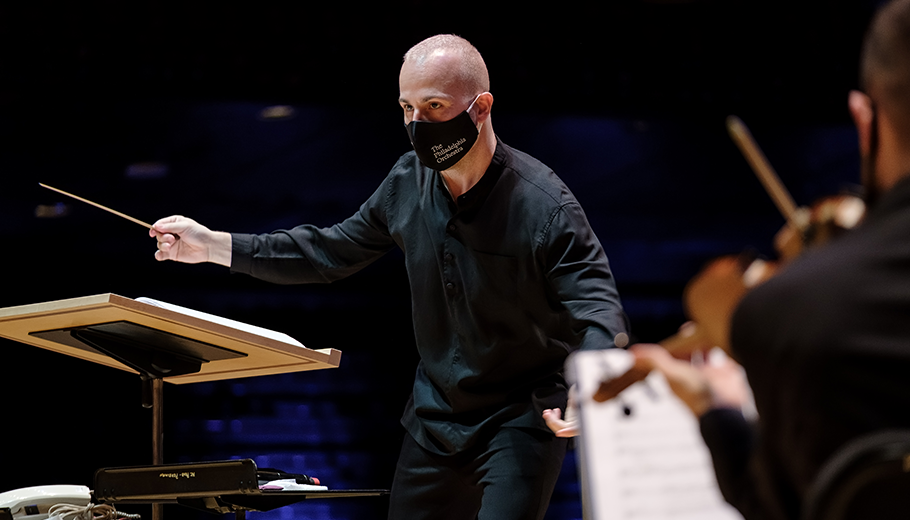 Where: Digital Event
When: Runs through Thursday, March 25
The Philadelphia Orchestra will be showcasing its tremendous talent with performances of Mozart's Serenade in B-flat major ("Gran Partita") and  Coleman's Red Clay & Mississippi Delta, for wind quintet" this week. Conducted by Nézet-Séguin, those towering musical triumphs are truly great works that you don't want to miss.  The broadcast will be available for on-demand streaming. Subscription packages and single tickets to the Digital Stage are on sale now at this link or by calling Ticket Philadelphia at 215-893-1999.
For more information, click here.
…
21. Opera Philadelphia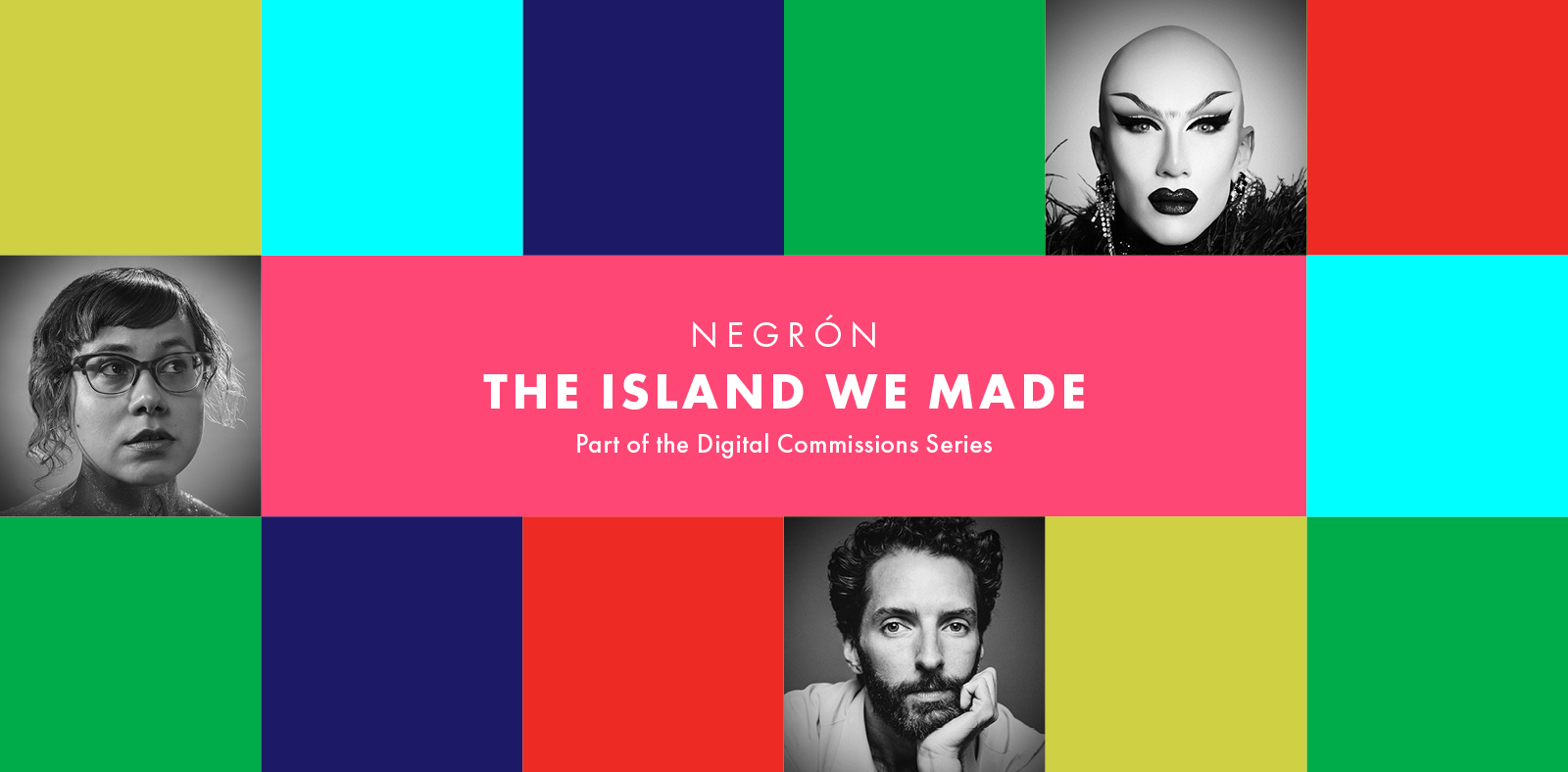 Where: Digital Event
When: Opens Friday, March 19
Opera Philadelphia's latest production features acclaimed composer Angélica Negrón, Ru Paul's Drag Race Season 9 winner Sasha Velour, and renowned filmmaker Matthew Placek. The Island We Made is making its world premiere this weekend. The-opera film explores family relationships and "a multi-generational depiction of "Mother." It's available on-demand with the opera company's season pass or digital commissions package.
For more information, click here.
…
22. Get Ready for The Tailory New York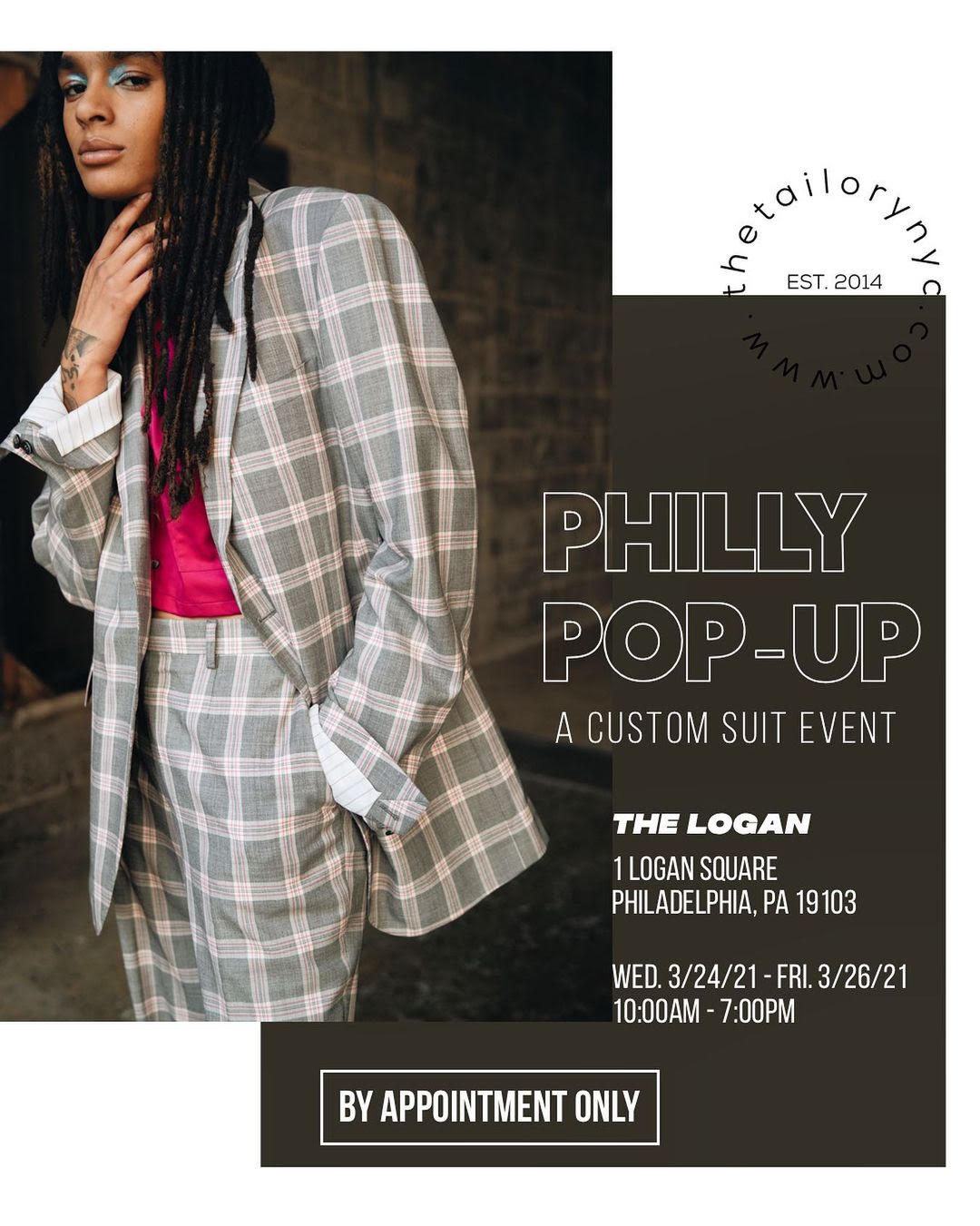 Where: The Logan | 1 Logan Square
When: Wednesday, March 23 – Friday, March 26
The Tailory New York is coming to Philadelphia next week. The Tailory New York is an appointment-only, women-owned, and luxury company that combines modern fashion design with the heritage art of custom-tailoring. Get your hands on one of their custom suits while you can. They believe that suits are genderless and they cater in equal measure to men, women, and non-binary individuals. Stop their fantastic pop-up from March 25th-27th at The Logan Hotel. The event is by appointment only and strict COVID-19 precautions are being taken.
For more information, click here.
…
23. Grab Tickets for the 2021 Philadelphia Flower Show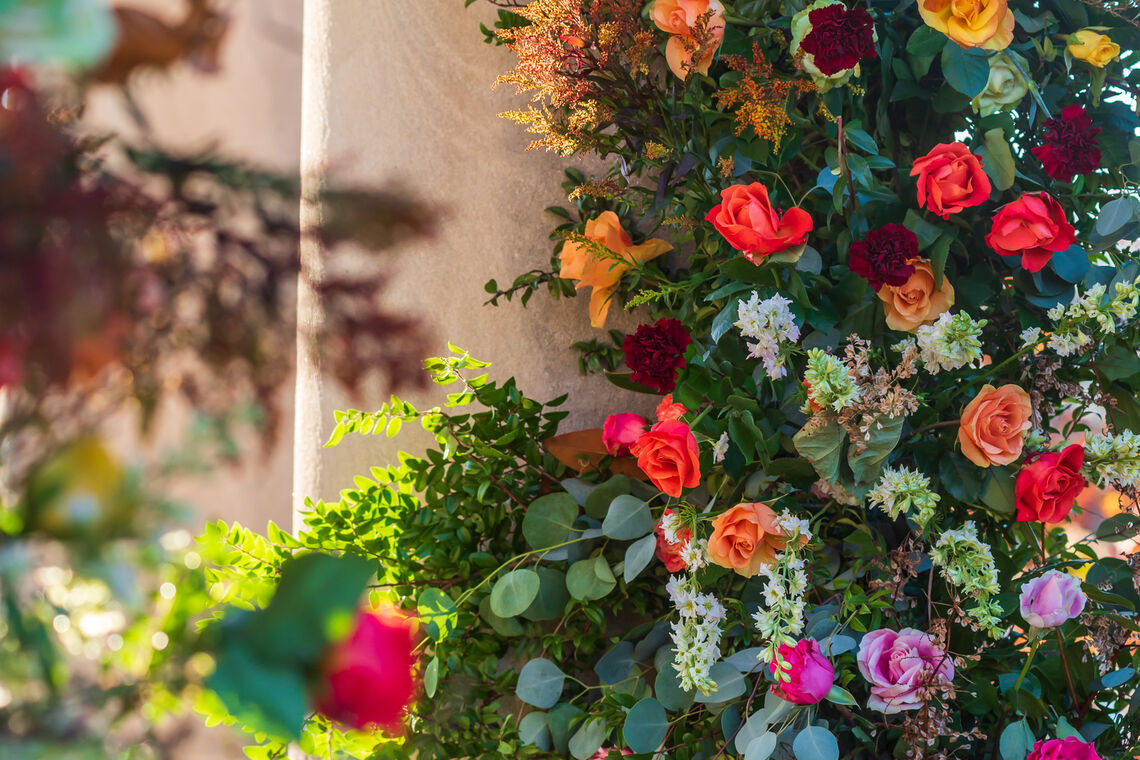 Where: Digital (purchase tickets); FDR Park (June event)
When: On sale now (tickets); Saturday, June 5 – Sunday, June 13 (event)
The Philadelphia Flower Show is one of the most talked-about events in the city each year. Typically held each March at the Pennsylvania Convention Center, this year the event will be held outdoors for the first time in its history this summer at the historic Franklin Delano Roosevelt Park (FDR Park) in South Philadelphia. Given the pandemic, the move will allow PHS to present the Show safely, at the height of the gardening season and with the added health benefits of the outdoors. For those looking to see some stellar blooms in the warm outdoors, you must reserve a date and time of visit for all tickets purchased. Tickets are limited. Early purchase is highly recommended.
For more information, click here.
…
24. HERspace Women's Art Experience at Philly Art Collective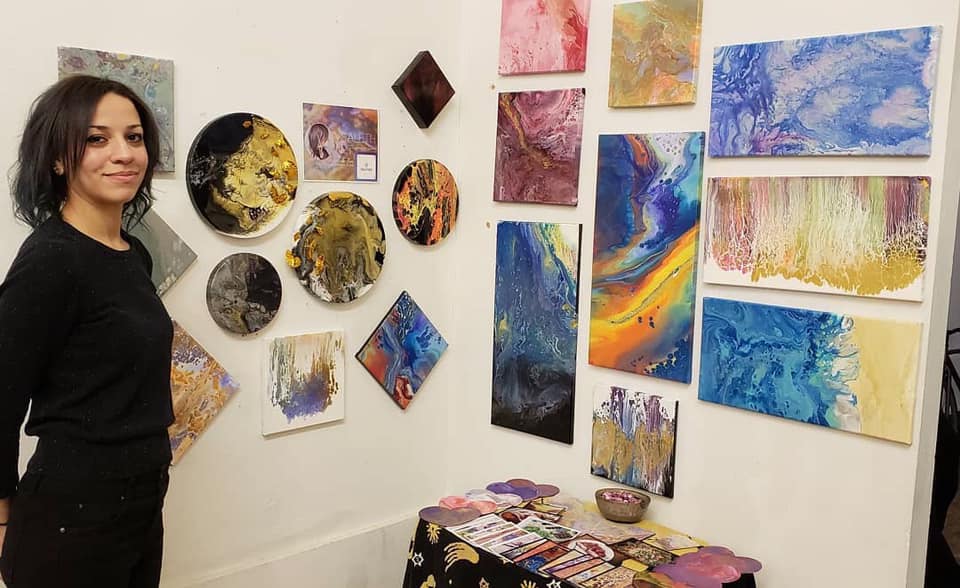 Where: Philly Art Collective | 253 N 3rd St
When: Saturday, March 20 | 5-10 pm
The Philly Art Collective will be hosting the HERspace Women's Art Festival this Saturday. Powerful and talented artists from various mediums will be on display. Come see this wonderful, artistic, and cultural celebration by viewing these great works.
For more information, click here.
…
25. TreeTop Quest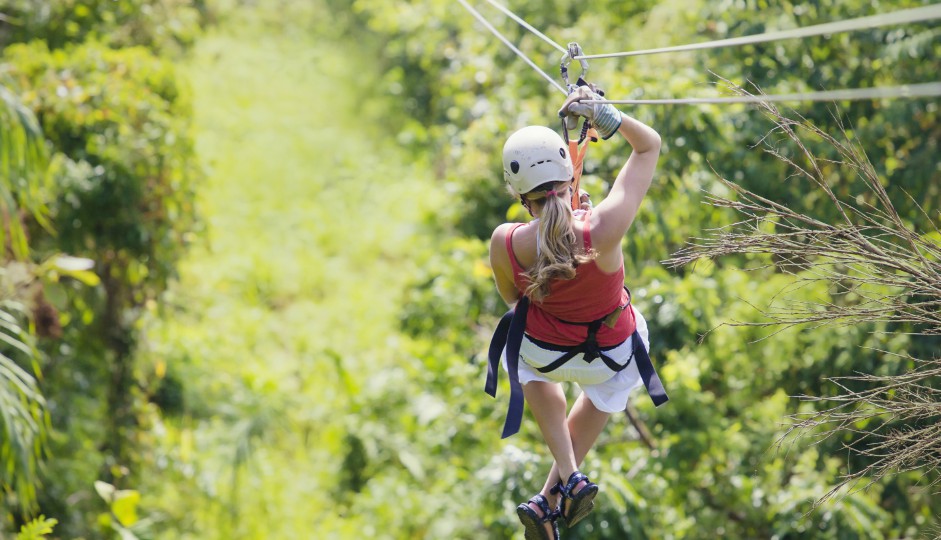 Where: Treetop Quest | 51 Chamounix Dr
When: Runs through the season
Fairmount Park's zip line adventure offers you a fun time for all your loved ones. Treetop Quest raises you 60 feet above the ground in some areas and launches you into a fun day great. There are obstacle courses, soaring heights,  zip-lining, and plenty of fun activities at this great outdoor adventure.
For more information, click here.
…
26. Artist & Artisans Market at Cherry Street Pier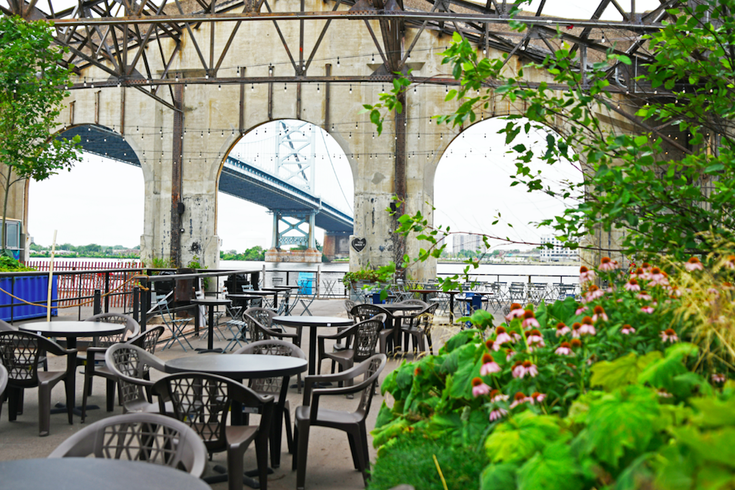 Where: Cherry Street Pier | 21 N Christopher Columbus Blvd
When: Sunday, March 21 | 12-5 p.m.
Stop by the Cherry Street Pier this weekend to support local artists, creatives, and entrepreneurs. You can buy the works and view some great offerings from some of the most talented creators in Philly. After your stroll through the marketplace, you can enjoy breathtaking views of the Ben Franklin Bridge and the Delaware River. There are also concessions or art on display at the nearby gallery.
For more information, click here.
…
Map
---
You can follow Candis McLean on Twitter (@CandisRMcLean) and e-mail her at [email protected].
Subscribe, rate, and review all Philly Influencer podcasts here. Follow Philly Influencer on Twitter, Facebook, and Instagram.