Blog Record: 65-45
I only do it when we have a perfect night … so I'm going to start with it.


In our Friday Four, we had a perfect night, with a couple games breaking the right way in the final minutes for us. We now are up to 20 more wins than losses in the time we have been doing this blog, and I'm excited to keep it going! I know yesterday I said I would do a long intro if we had a winning night, but I've had some second thoughts. Today is not a time to gloat, it's a time to go get some more winners.
Here is your Saturday Six-Pack:
MLB: Blue Jays vs. Royals – 2:10 P.M. ET
As you know, usually the Friday picks are the Friday Five, not the Friday Four. Well, we had a late change of plans when the weather eliminated this match-up in Kansas City last night. Granted, I'm obviously very happy with the results from last night. It might need to become the Friday Four until further notice, as we all know it was a … Fantastic Four!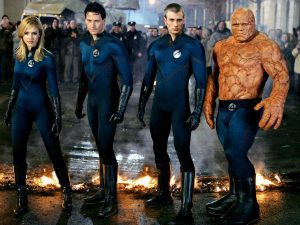 Hey, you got four winners yesterday. I earned that one. Plus, I'm a diehard Marvel fan, so be thankful you haven't seen even more of those.
Back to the game: The Royals have had a nice start to a season that not much was expected of them, currently sitting at 7-4 and winning four of their last five. I really do think this Royals team will be better than their projected win total in the low 70s, but I'm not quite ready to say they are going to get a sweep of the Blue Jays here.
Toronto has a much better lineup, and tonight with Steven Matz going, I think they have the better pitcher (I'm not a big believe in Mike Minor personally.) Yet, current odds have them as only a slight favorite at -115 on the ML, and I am seeing value there.
Take Toronto on the ML -115.
Check out the most current odds here.
…
MLB: Cardinals vs. Phillies – 4:05 P.M. ET, NBCSP
If it ain't broke, don't fix it. The Phillies offense turned it up last night and I think this team can have a booming series at the plate. The Cardinals are throwing Kwang Hyun Kim, who is making his season debut. To be fair, I think Kim is a decent pitcher (3-0, 1.62 ERA), but I like the idea that we have an offense that is a bit warmed up against a pitcher who might need to shake the rust off.
The difference tonight from last night, though, is that I also don't have a ton of faith in the guy the Phillies have on the mound in Matt Moore. He has struggled so far this season, and I don't know if that is going to change anytime soon. Therefore, in a slight adjustment from last night, I like the total in the overall game more than either side individually, because I think either side could have an explosive inning like we saw last night. The overall number is currently at 8.5.
Take the over 8.5 runs total.
Check out the most current odds here.
…
MLB: Tigers vs. Athletics – 4:07 P.M. ET
I've said it on multiple posts/shows a few times this season even though we are only a few games in: Cole Irvin is on the mound for the A's and I'm going to keep betting against him. In games he has pitched in throughout his young career, his team is 5-16 overall. He comes into today's match-up against the Tigers with an 0-2 record and 7.45 ERA.
On the other side, the Tigers have former No. 1 overall pick, Casey Mize, on the mound who through two starts this season has an ERA of 0.82. The A's are the better overall team, but with these pitchers going, I'm expecting the Tigers to have an advantage here. Yet, the Tigers are a +115 on the ML.
While it's true that the Oakland A's have won 20 of their last 21 against Detroit over the last few years, I don't think that has any impact on these teams today.
Give me the Tigers +115 ML.
Check out the most current odds here.
…
NBA: Jazz vs. Lakers – 4:30 P.M. ET, ESPN
It's been a scary 24 hours for Jazz fans. Donovan Mitchell went down to injury, and the team was seeing their surprisingly magical season so far dwindling like a candle in the wind. Luckily for all Utahans out there, Mitchell's injury has been deemed not too severe as there's no structural damage in his ankle.
The Jazz have just announced that several other players (Gobert, Conley, Favors) will also be sitting out today's game. The latest spread is down to a pick 'em, and it opened with Utah favored by 8.5. There are some questions at the time of this writing around several players on the Lakers as well, but I think L.A. will now see this as an opportunity to sneak a win against a top team, even though they are still missing LeBron and The Brow.
Admittedly, the Lakers haven't been a great team at home recently, but Utah also hasn't been great ATS, losing five of their last seven.
Keep monitoring the lines/injury report as we get closer, but I'm taking the Lakers here.
Take the Lakers ML.
Check out the most current odds here.
…
NBA: Pistons vs. Wizards – 8:00 P.M. ET
I did not think I'd be saying this on April 17 after what we saw in the first few months of the season, yet here we are. The Washington Wizards are tied for the last spot in the playoffs. Let Russ Cook these days is applied more to Russell Westbrook and co. than the other Russ in Seattle. The Wizards have won five of their last seven outright, and six of seven ATS.
On the other side, Detroit has been playing fine for what they are as of late, also going 5-4-1 ATS in their last 10. These teams have also split the season series so far 1-1 both straight up and ATS.
While I haven't loved betting on the Wizards a lot this season, I'm starting to buy in that they could make the NBA Play-In Tournament, and taking care of business in games like this is what will get them there. Both Russ and Beal are not on the injury report, and that's enough for me to lay the 4.5 points with Washington.
Take the Wizards and Lay the 4.5 points.
Check out the most current odds here.
…
NBA: Warriors vs. Celtics – 8:30 P.M. ET, ABC
Going to keep this one short and sweet. The total in this game is at 228. The last 10 times these teams have met, the game has gone under. That is going all the way back to 2016.
More recently, here are the totals these teams have had the last three times they met, with similar roster constructions today: 218, 223, 205. Any time we have a streak of 10 or more, it is very tough to bet against it. I'm not here to play hero ball and call my shot, I'm here to give out picks where there is value, hence why I'm going with the under here and riding the trend.
Take Under 228.
Check out the most current odds here.
Can we possibly go 10 in a row today? Admittedly, that probably won't happen, but there is only one way to find out, right?
Good luck!
Odds provided by DraftKings Sportsbook.
---
You can follow Tim O'Keefe on Twitter (@TKO_Picks) and e-mail him at [email protected].
Subscribe, rate, and review all Philly Influencer podcasts here. Follow Philly Influencer on Twitter, Facebook, and Instagram.