Each weekend, we will post some of the most unique social and cultural places to visit in addition to exciting events in and around the Philly area. We call it Philly Influencer's Weekend Picks. If you attend any of these places or events, let us know how it went! Tweet us or email us at [email protected].
1. Shofuso Japanese House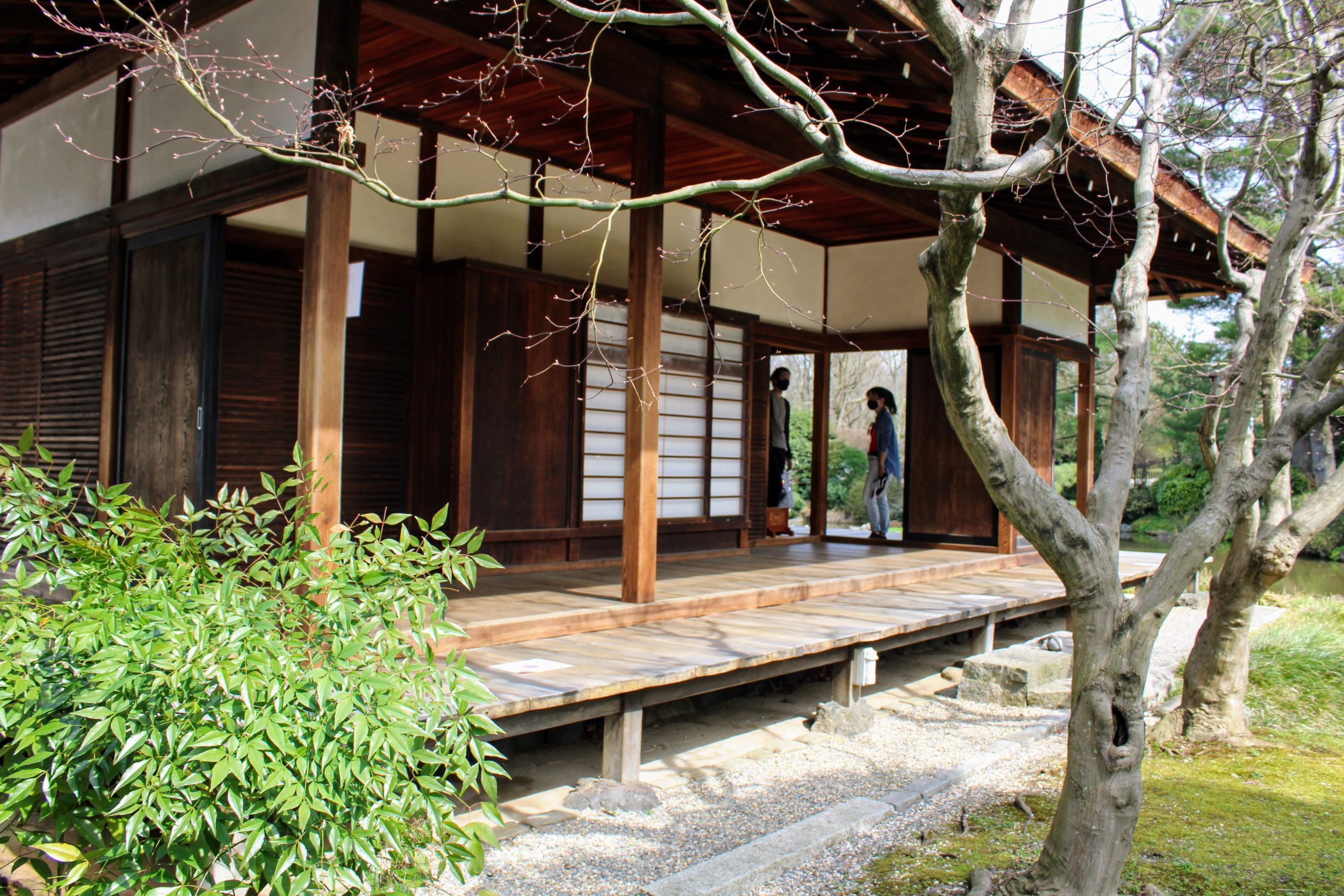 Where: Shofuso Japanese House and Garden | Lansdowne Dr & Horticultural Dr
When: Open through the season
Shofuso Japanese House and Garden is open to the public with a new attraction. New for 2021, visitors will see the just-completed Pebble Beach alongside the central pond. Based on newly-discovered 1957 drawings made by Shofuso's original garden designer, Tansai Sano, Shofuso brought to life a traditional Su-hama Pebble Beach on the garden's boat-landing shoreline. Designed by mid-century modernist architect, Junzo Yoshimura in 1953, the house has stood in the open park since 1958. It's one of the most authentic representations of Japanese architecture in the country and draws over 30,000 visitors annually.
For more information, click here.
…
2. Grab Your Tickets for Philly Theatre Week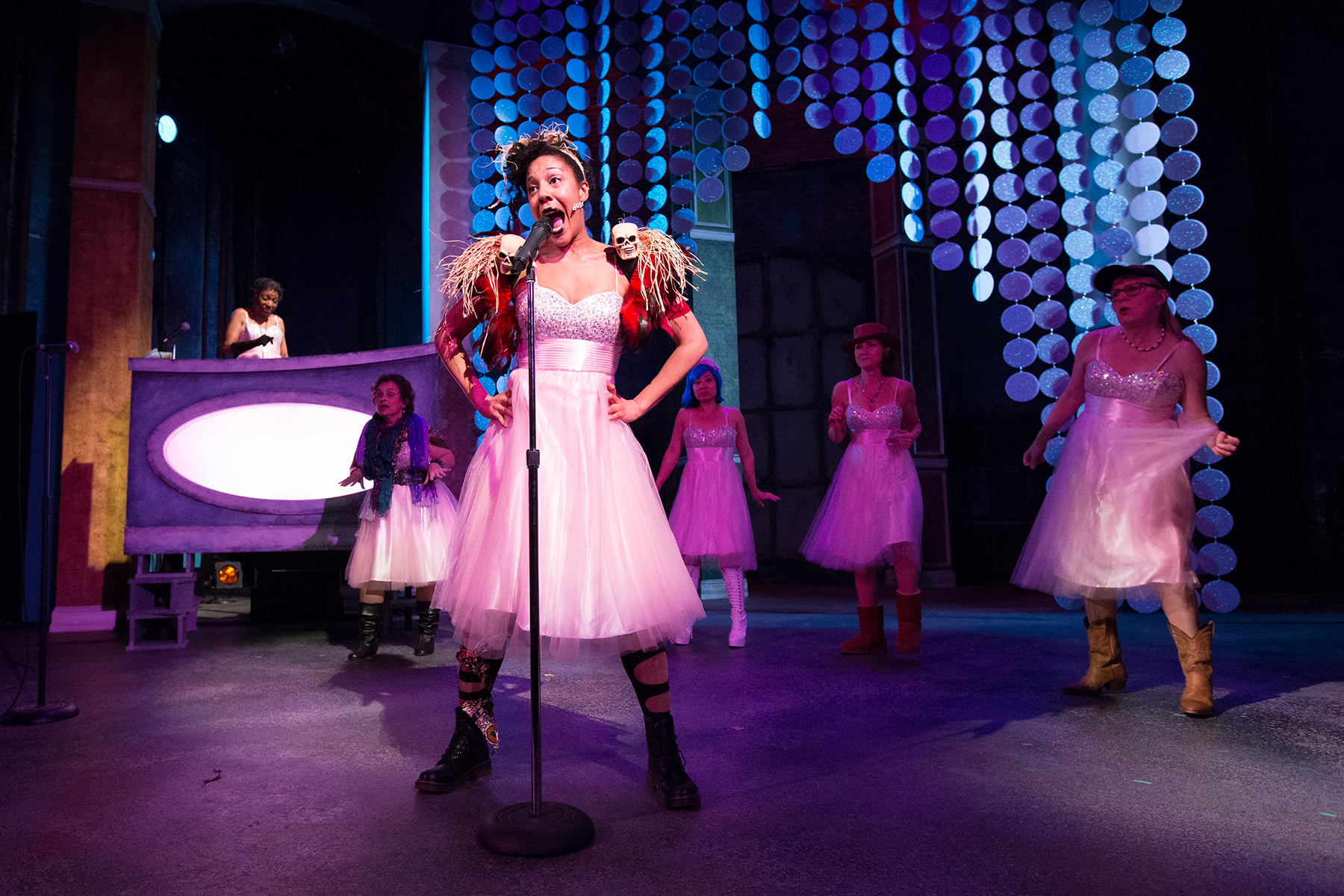 Where: Various locations
When: Thursday, April 22-Sunday, May 2
Theatre Philadelphia is bringing back Philly Theatre Week for another amazing year. Philly Theatre Week will be running from Thursday, April 22 through Sunday, May 2. These great shows and productions are devoutly needed by theater lovers after a year where hundreds of stages, theatres, rehearsal rooms, and creative spaces were forced to close.  Over the last month, Theatre Philadelphia and new Executive Director LaNeshe Miller-White have mobilized 64 theatres and arts organizations back to their stages, who will present 72  virtual and in-person events, over the 11-day festival. Hundreds of performances will bring back the talents of actors, directors, stagehands, designers and so many others.
For more information, click here.
…
3. PHS Pop UP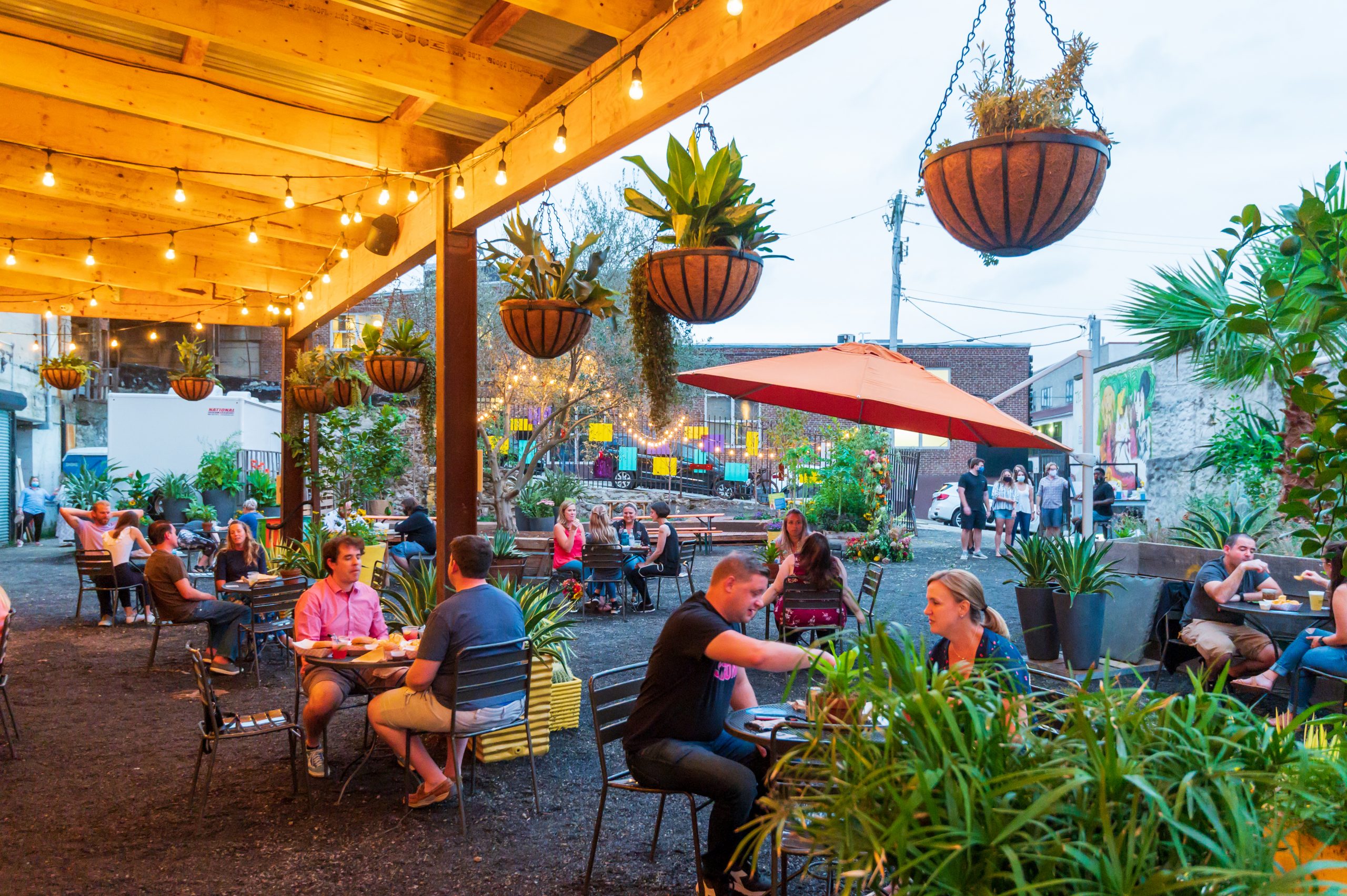 Where: Various locations
When: Runs through the season
PHS invites visitors to experience the Pop Up Gardens' unique blend of horticulture and culinary arts, and to explore the newly designed sites with an abundance of blooming, beautiful plants. Guests of all ages as well as pets are encouraged to visit and enjoy an oasis of horticulture in a tranquil garden atmosphere featuring delicious food and drink offerings. The PHS Pop Up Garden at South Street is open while Manayunk will open mid-May (Date TBD). Both venues offer visitors a safe and relaxing garden space, designed to incorporate colorful and architectural foliage with a peaceful atmosphere located in an urban setting. At both locations, the new array of seasonal flowers and foliage provides an abundance of annuals and perennials that will welcome pollinators throughout the summer and early fall.
For more information, click here.
…
4. Northern Liberties Restaurant Week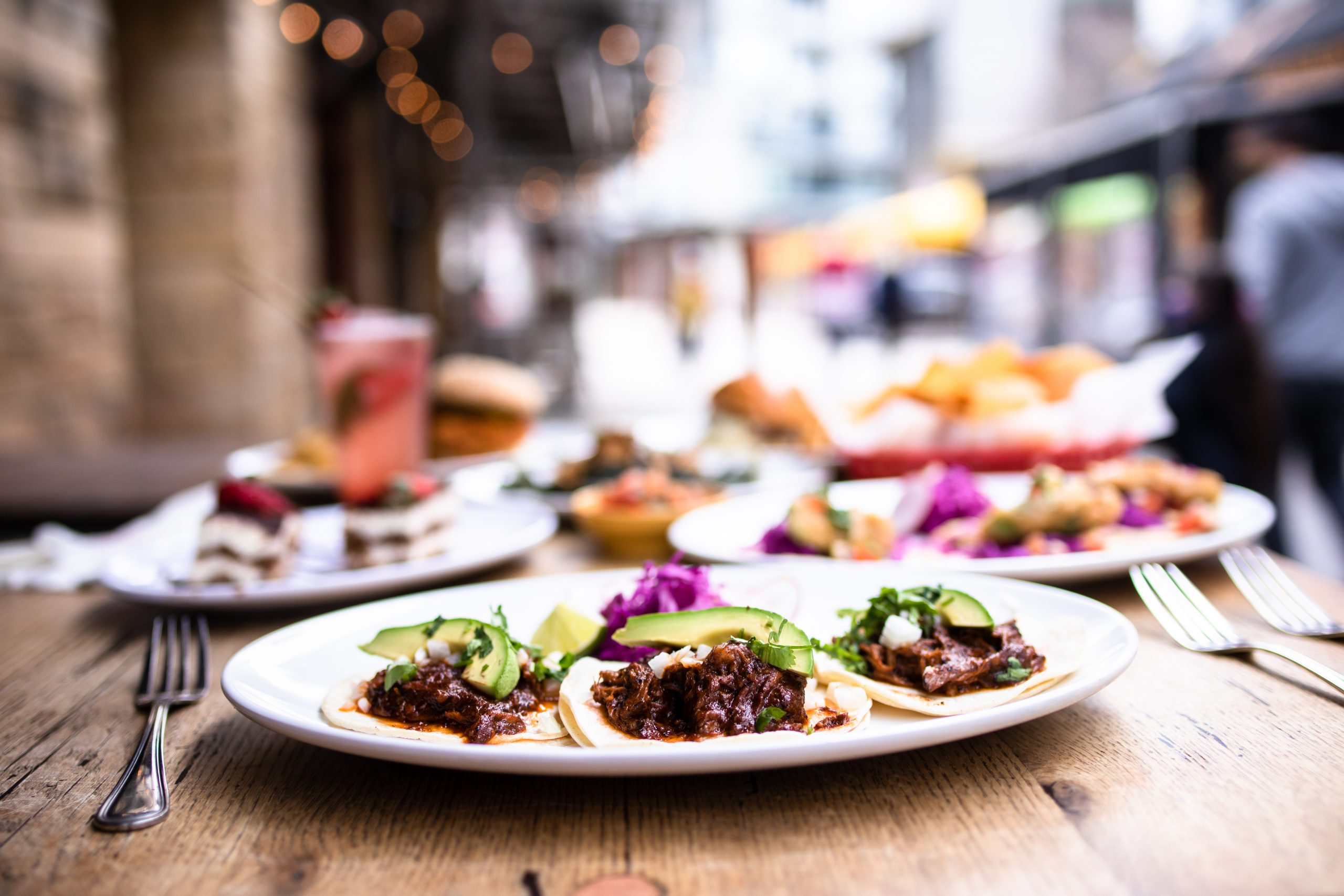 Where: Various locations
When: Runs through Sunday, April 18
Northern Liberties will debut its first-ever Restaurant Week with 20 restaurants from April 9 to 18. Northern Liberties has been one of the top food neighborhoods in Philadelphia for many years – and during the pandemic, the neighborhood saw a number of factors that brought even more attention and reviews to the neighborhood's red hot and growing food scene! This year, twenty restaurants will join forces during the pandemic to launch a giant new restaurant week in our city – to show off their take-out menus, dine-in options, outdoor spaces, sidewalk cafes, and innovative streeteries. You'll have access to lunch menus with two courses (plus non-alcoholic drinks) for the wallet-friendly pricing of $10 and $15. There will also be special dinner menus with three or more courses for only $15, $20, and $25.
For more information, click here.
…
5. King of Prussia Restaurant Week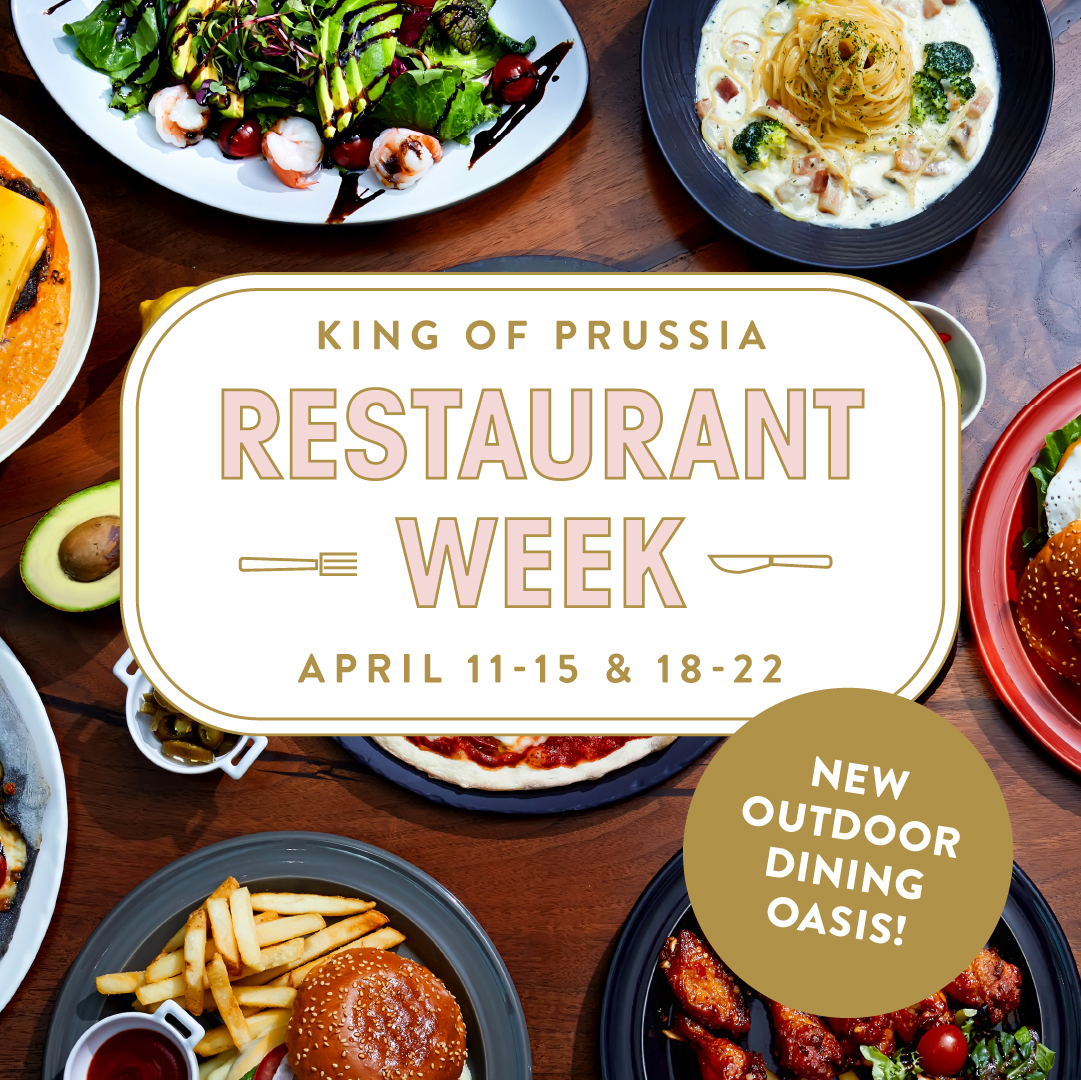 Where: Various locations
When: Runs through Thursday, April 22
At KOP Restaurant Week (April 11-15 & 18-22), try their incredible prix-fixe lunch menus for $10, $15, or $20 and dinner menus for $20, $30 or $40. New this year, the deals extend even further with takeout options. Don't miss your chance to get some tremendous food during these days. Proceeds for the week benefit the Children's Hospital of Philadelphia's King of Prussia Specialty Care Center.
For more information, click here.
…
6. Caribbean Restaurant Week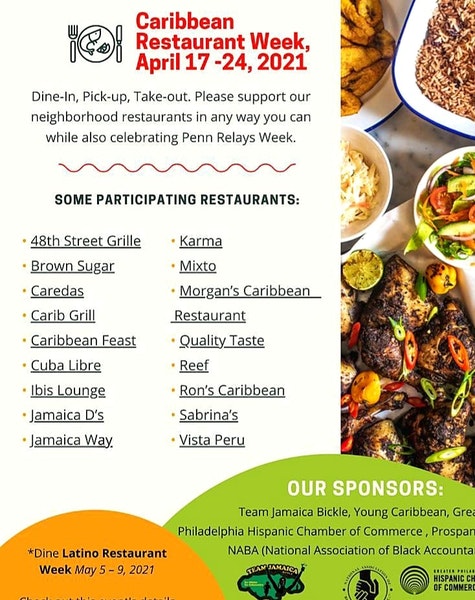 Where: Various locations
When: Runs through Saturday, April 24
Caribbean Restaurant Week starts Saturday, April 17, and ends on Saturday, April 24. Celebrate Caribbean cuisine at 17 great local restaurants with wallet-friendly deals for lunch and dinner You can try Dominican, Cuban, and more Caribbean flavors at tremendous local hotspots all over the city at a wallet-friendly price.
For more information, click here.
…
7. Parks on Tap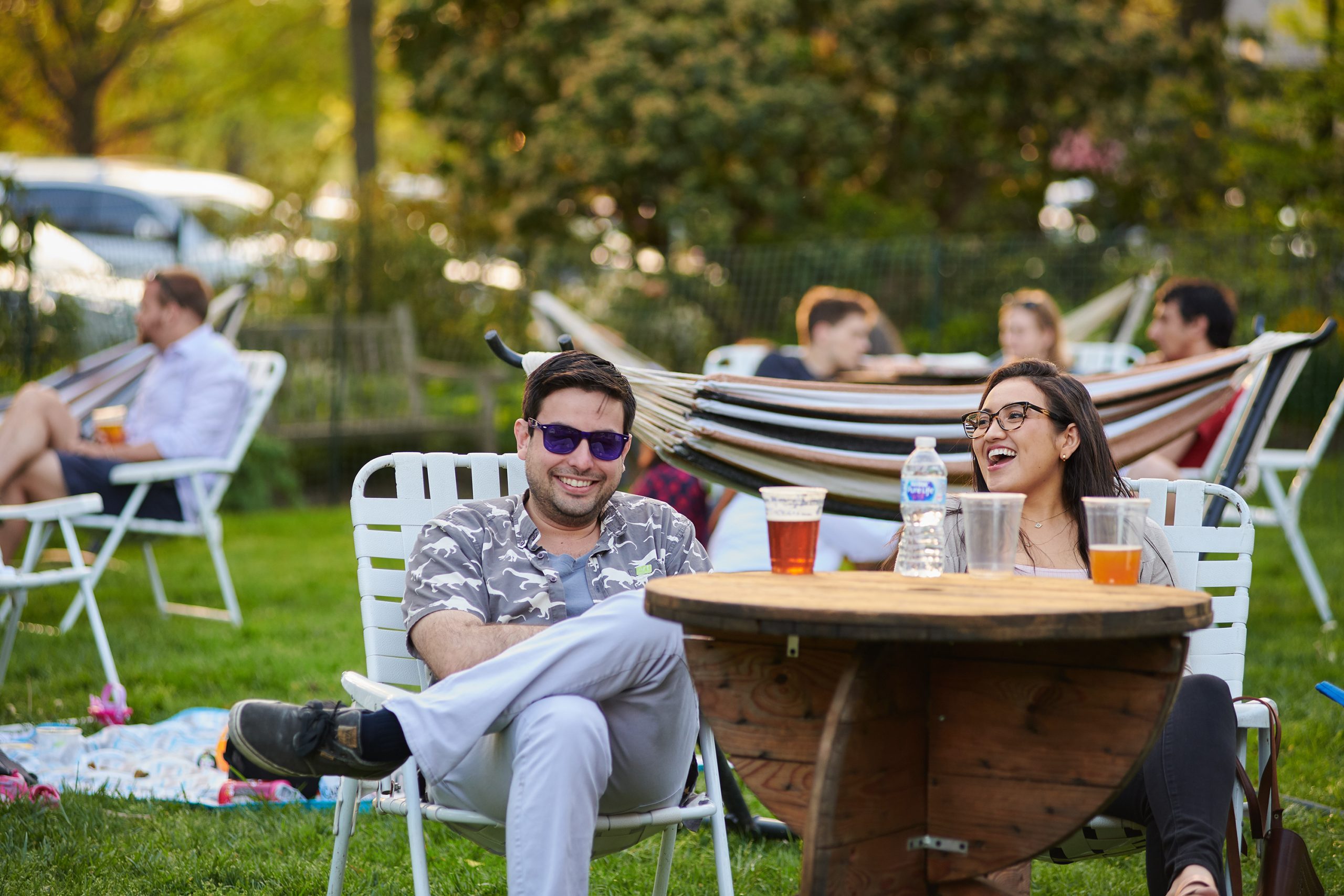 Where: Fairmount Park Horticulture Center | 100 N. Horticultural Dr
When: Runs through the season
Parks on Tap, the roaming beer garden and oasis, is back for the 2021 season starting with the first-ever Cherry Blossom edition. Now through April 25th, look for Parks on Tap to pop up outside the Fairmount Horticulture Center Arboretum with TWO locations that are each over an acre.  As a partnership between the Philadelphia Parks Association and the Fairmount Park Conservancy, there will be live entertainment music and comfortable seating.  You can get pours from Two Locals Brewing (the city's first Black-owned brewery) and Japanese-inspired eats as you watch the local cherry blossom trees.
For more information, click here.
…
8. Sporting Events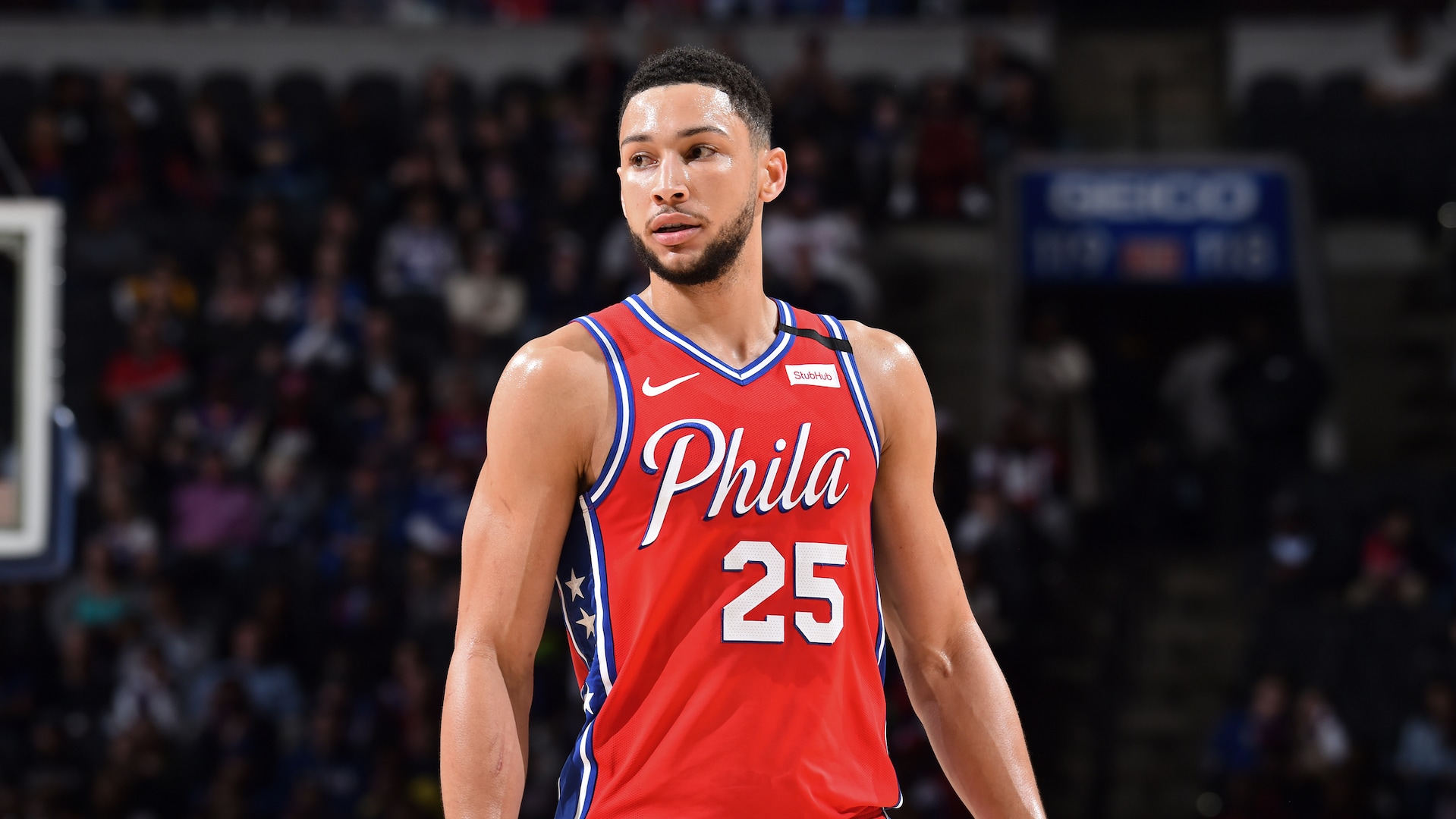 Where: Various locations
When: Various times
Live sports action is back in the city! The Phillies will be taking on the Cardinals at home this Friday to Sunday. Fans who attend Sunday's game get a Phanatic knit hat. The Flyers are back at the Wells Fargo Center to face the Capitals (Saturday) and Islanders (Sunday). After a signature win against the Nets, the Sixers are home against the Clippers on Friday.
…
9. Grab Your Tickets to The Philadelphia Flower Show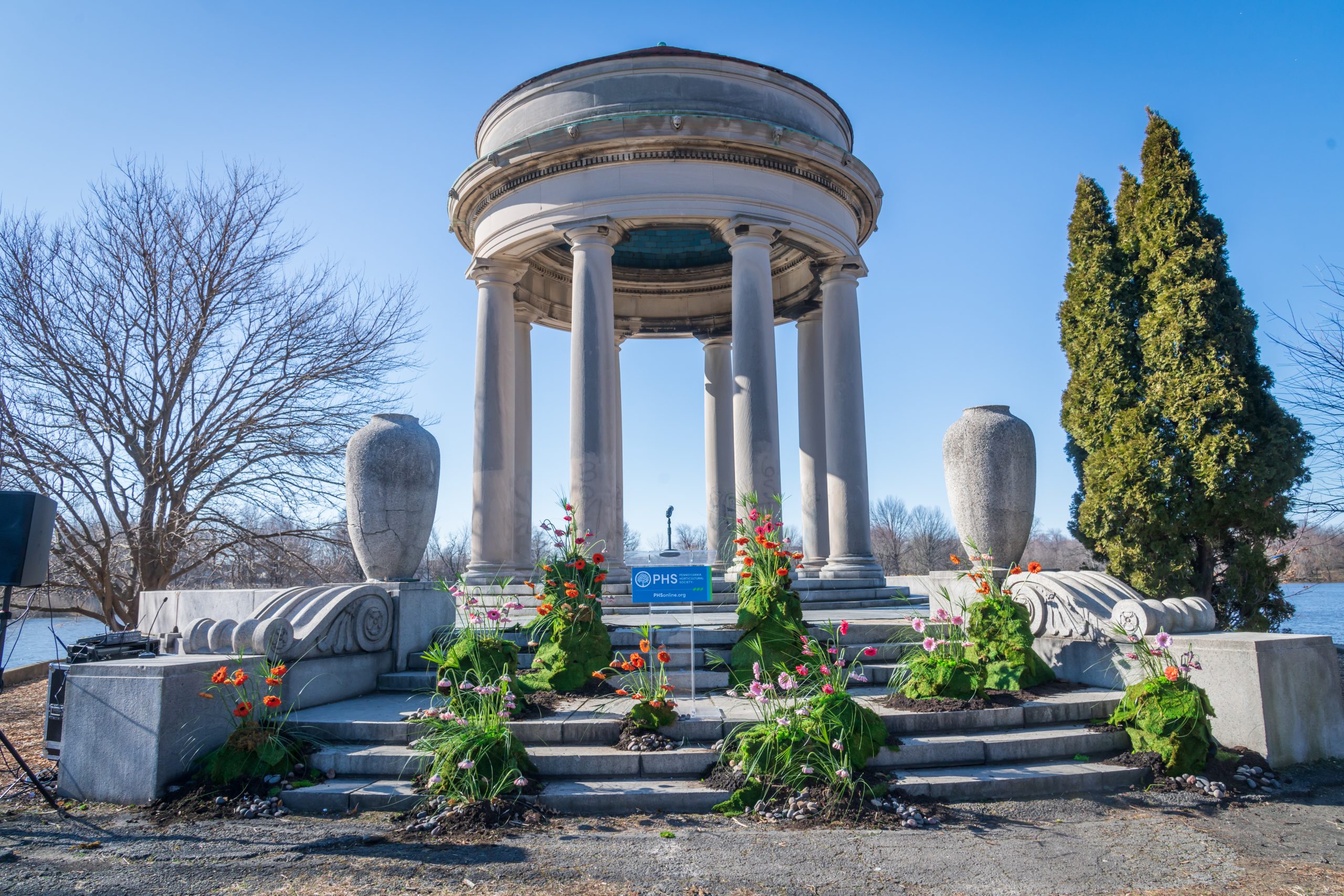 Where: Digital (purchase tickets); FDR Park (June event)
When: On sale now (tickets); Saturday, June 5 – Sunday, June 13 (event)
The Philadelphia Flower Show is one of the most talked-about events in the city each year. Typically held each March at the Pennsylvania Convention Center, this year the event will be held outdoors for the first time in its history this summer at the historic Franklin Delano Roosevelt Park (FDR Park) in South Philadelphia. Given the pandemic, the move will allow PHS to present the Show safely, at the height of the gardening season and with the added health benefits of the outdoors. For those looking to see some stellar blooms in the warm outdoors, you must reserve a date and time of visit for all tickets purchased. Tickets are limited. Early purchase is highly recommended.
For more information, click here.
…
10. Philadelphia Open Studio Tours
Where: Various locations
When: Wednesday, April 21 & Wednesday, April 28 (online); In-person studio tours on April 18 | 12 p.m. – 6 p.m.
Philadelphia Open Studio Tours (POST) gives you a unique perspective to see talented artisans and creatives in their spaces painting, sculpting, sketching, and more. Finished work and gallery pieces will also be on display throughout the entire online and in-person series. Twenty-five artists will be available for the in-person session this Sunday.
For more information, click here.
…
11. Dilworth Park Events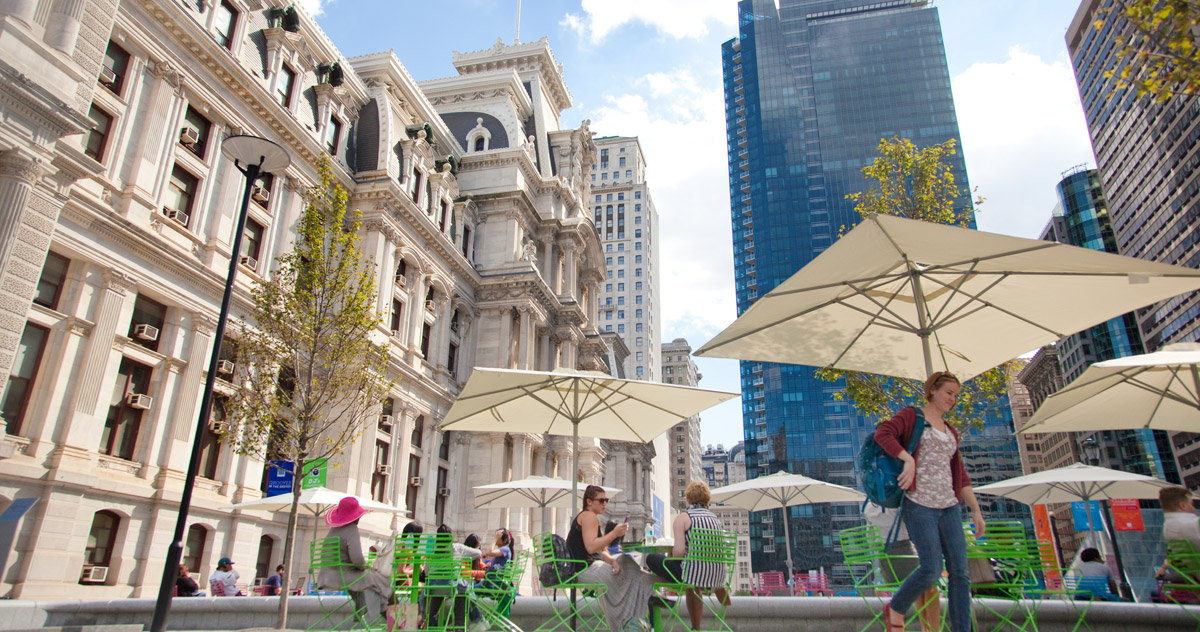 Where: Dilworth Park | 1 S. 15th St
When: Saturday, April 17 | 11 a.m. – 12 p.m.
Dilworth Park's pleasant outdoor space in the heart of  Center City will host a fun and safe Family Saturdays this week. This Saturday, Philadelphia Union associates will be there giving soccer tips and doing giveaways for the final weekend of the event.
For more information, click here.
…
12. Movie Night at The Bourse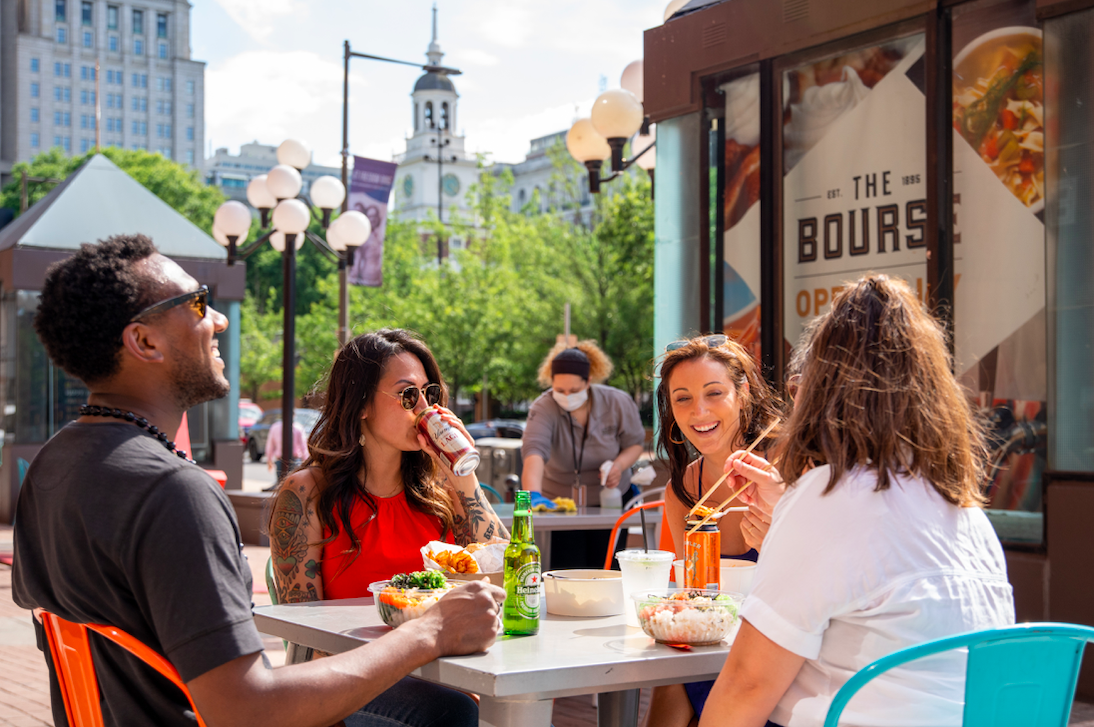 Where: The Bourse Philadelphia | 111 S. Independence Mall E
When: Friday, April 17 & Friday, April 24
Only a limited number of fans are allowed in Citizens Bank Park for Phillies games this spring, so The Bourse, Philadelphia's modern artisanal food hall on Independence Mall, is bringing the ballpark to Old City with "There's No Crying in Baseball!" — a four-week outdoor Friday night movie series featuring 90's baseball classics. The safe and socially distanced outdoor movie screening can seat up to four guests at a table and costs a flat fee of $40.  Catch Rookie of the Year this weekend and A League of Their Own next week.
For more information, click here.
…
13. Jazz Appreciation Month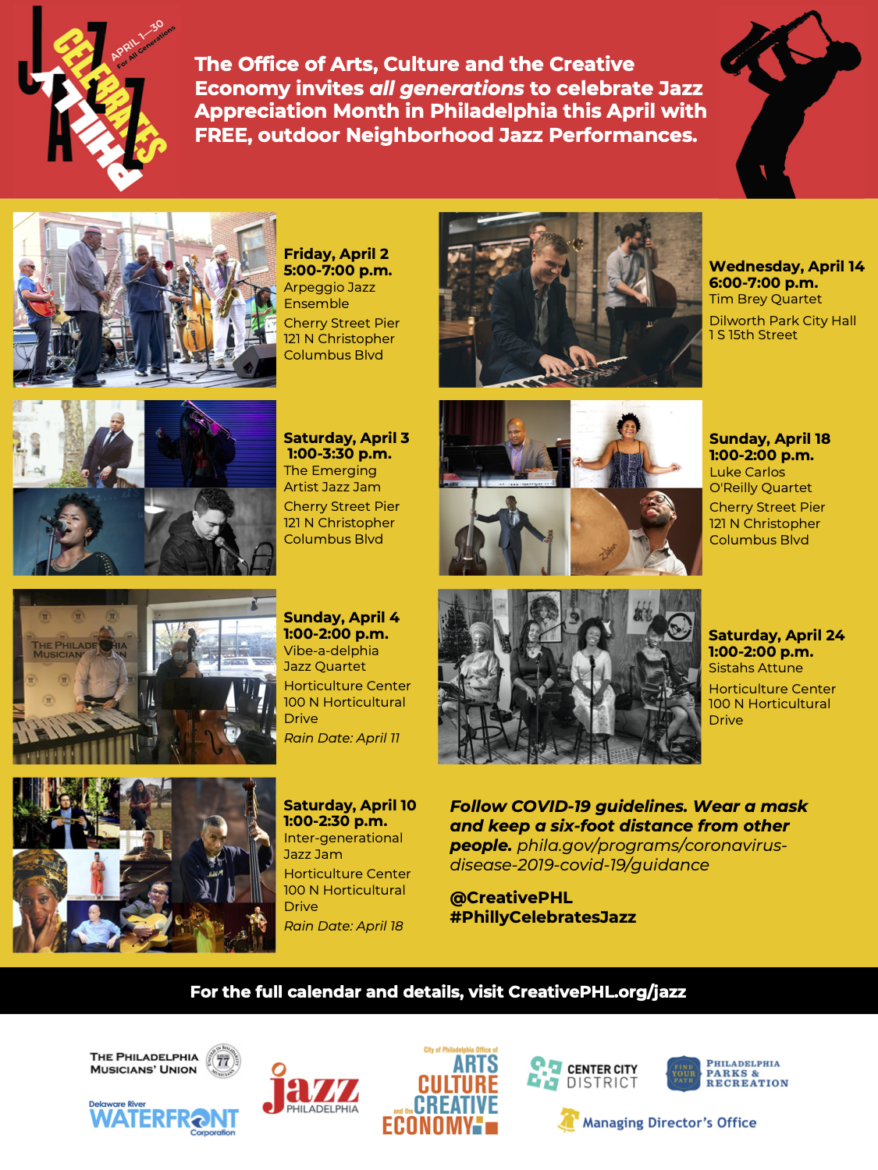 Where: Various locations
When: Various times
Over the past few weeks, Philadelphia has been heralding the joys and power of Jazz. Jazz Appreciation Month continues to burn bright this weekend with several special events. This Sunday come to Cherry Street Pier for live performances. There will be great music and fun at these socially distanced events. There will also be events at  Chris' Jazz Cafe, SOUTH, Bob & Barbara's, and more. Also this Sunday, Penn Museum will be hosting a virtual Jazz Combos event.
For more information, click here.
…
14. Spring Blooms at Longwood Gardens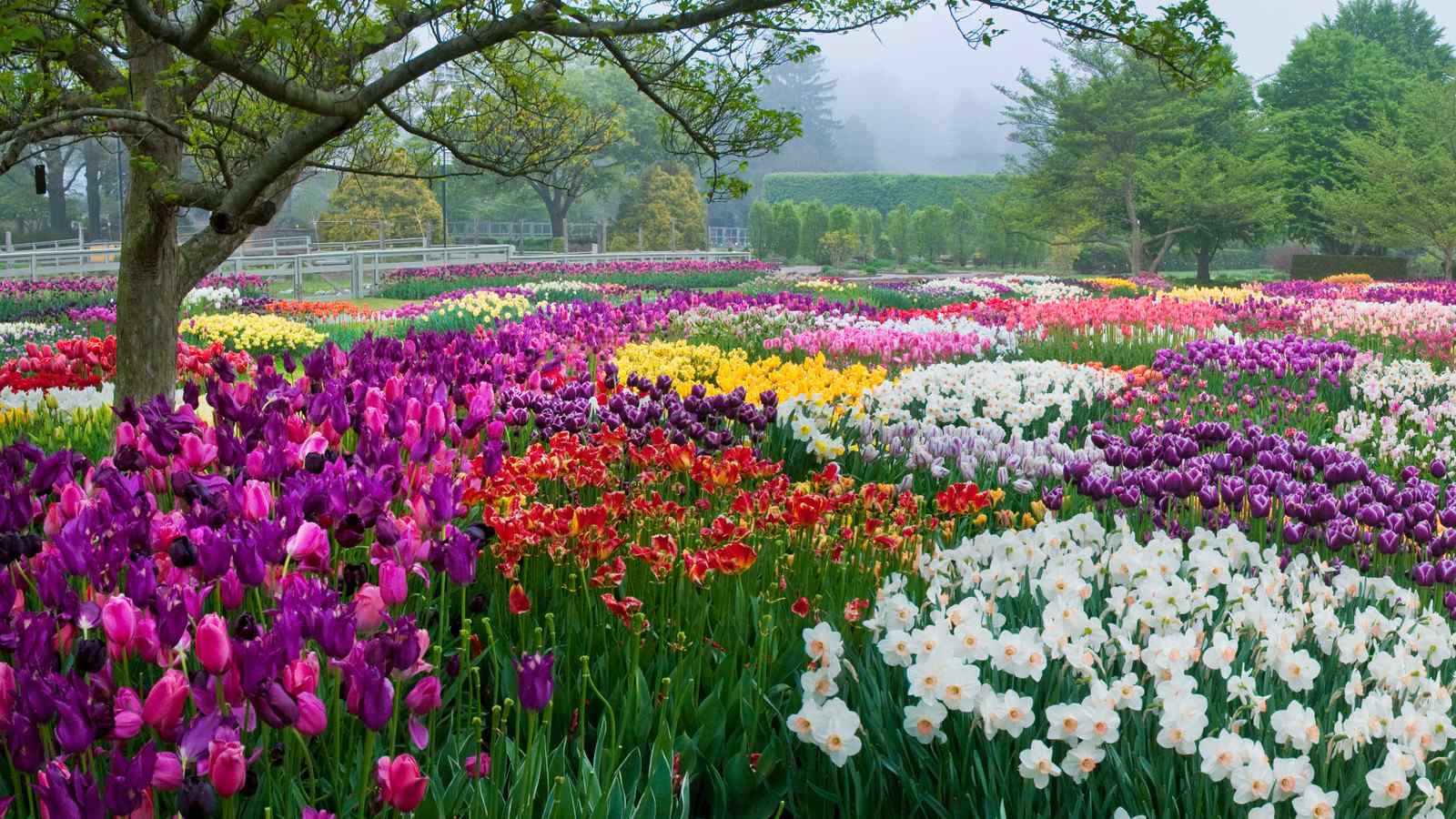 Where: Longwood Gardens | 1001 Longwood Rd | Kennett Square, PA
When: Runs through Sunday, May 2
Longwood Gardens' Spring Blossoms will be brightening the region for the next month. The gorgeous flowers on display will be enriching the garden for weeks. Come see the landscape filled with a blend of beautiful colors through the horizon. This phenomenal garden is a can't miss.
For more information, click here.
…
15. PAFA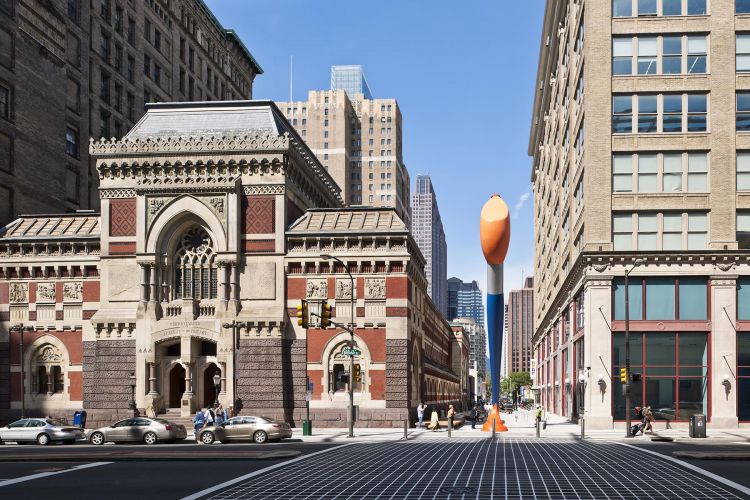 Where: Pennsylvania Academy of the Fine Arts | 118 N. Broad St.
When: Open Thursday & Friday 10 a.m. – 4 p.m. | Saturday & Sunday 11 a.m. – 5 p.m.
Head to the Pennsylvania Academy of Fine Arts (PAFA) for some exquisite collections. PAFA continues to expand and diversify its collection and exhibitions. Consistent with PAFA's vision, the 168 recent acquisitions to the permanent collection will foster and enable an inclusive, creative community of artists and audiences seeking education, inspiration, representation, and dialogue. Stop by for Taking Space: Contemporary Women Artists and the Politics of Scale, the 120th Annual Student Exhibition, and Only Tony: Portraits by Gilbert Lewis.
For more information, click here.
…
16. Mural Arts Tours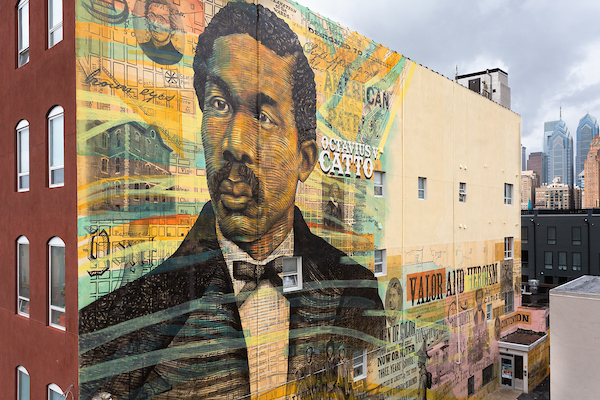 Where: Various locations
When: Various times
Mural Arts Philadelphia is back for the spring tour season! Four safely-distanced walking tours including three brand new neighborhood tours, began last week and run on Saturdays and Sundays through May. The West Philly Inspired Mural Arts Walking Tour, New Bella Vistas Mural Arts Walking Tour, and Spring Into the Arts  Mural Mile Center City Walking Tour will run every Saturday and Sunday morning at 11 a.m. through May 30.  Philadelphia has been called the "mural capital of the world" come see the amazing street art that it has to offer.
For more information, click here.
…
17. Measure Twice, Cut Once at Carpenter's Hall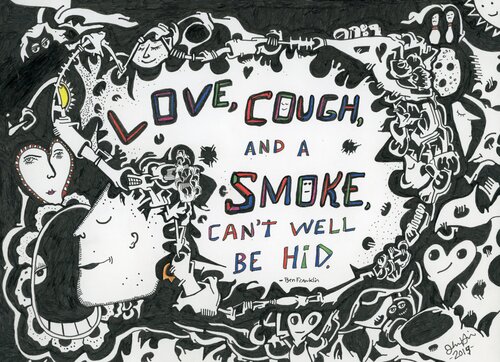 Where: Carpenters' Hall | 320 Chestnut St
When: Runs through Sunday, May 16
Measure Twice, Cut Once is on view (for free!) at Carpenters' Hall, featuring Benjamin Franklin-inspired works by local artist John Hopkins (who happens to also be the caretaker of Franklin's grave). Measure Twice, Cut Once: Exploring Franklin as Part of Philadelphia's Built Identity is an art installation by local artist John Hopkins. The exhibition will be on display at Carpenters' Hall from April 17 (Franklin's birthday) to May 16.  Hopkins has served as Director of Operations at Christ Church Preservation Trust and caretaker of Benjamin Franklin's grave at 5th and Arch Streets for over 20 years. Drawing on his 30 years of experience as an artist, Hopkins' installation will showcase Franklin's morbid witticism and his relationship with Philadelphia's identity. A demonstration with artist John Hopkins will take place at Carpenters' Hall this Sunday.
For more information, click here.
…
18. Anxious Assembly at The Clay Studio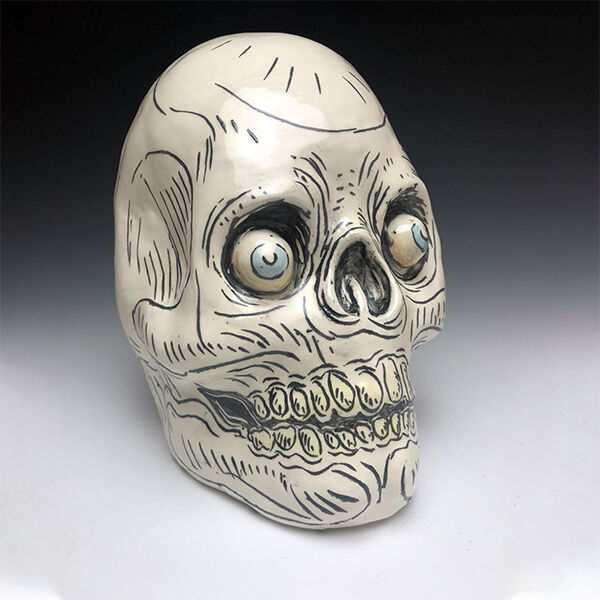 Where: The Clay Studio | 139 N. 2nd St
When: Runs through Sunday, May 2
Anxious Assembly is a new exhibition on display at The Clay Studio featuring works by Ryan Wilson Kelly that combines his sense of humor, craftsmanship, and love of historical ceramics. Kelly depicts expressive faces with a shared sense of anxiety in a series of ceramic busts based on 18th-century British political satire. Created during the pandemic lockdown, Kelly's new body of work unintentionally captures the discomfort and uncertainty many have felt during the last year, which allows for a uniquely personal connection to these figures that all can experience. The exhibition will be on display at The Clay Studio's Bonovitz Gallery from April 3 to May 2. Exhibitions at The Clay Studio are free to the public, and art work is available for purchase. The Clay Studio Gallery hours are Monday – Saturday 11 a.m. – 6 p.m., and Sundays 12 – 6 p.m. Virtual tours available by appointment.
For more information, click here.
…
19. Twenty Twenty – Twenty Twenty One at Cherry Street Pier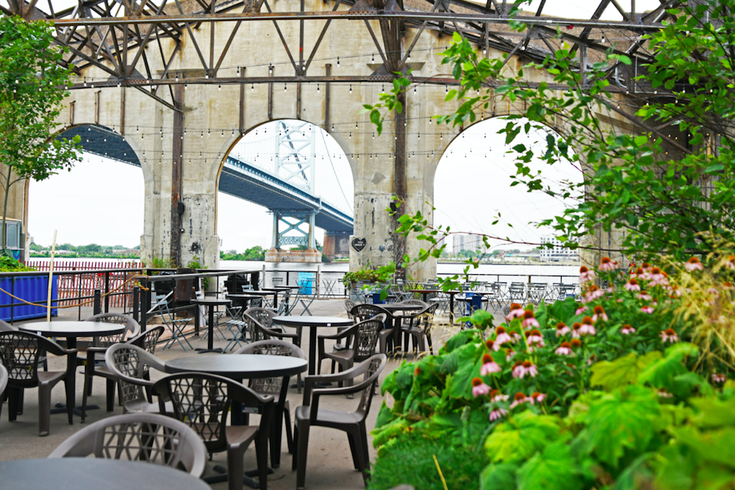 Where: Cherry Street Pier | 121 N. Christopher Columbus Blvd
When: Runs through Sunday, May 2
Three local Philadelphia artists, Evan Greensweig, Aaron B. Cohen, and Lucy H. West present the Twenty Twenty – Twenty Twenty One show, an exhibition completely self-generated and curated by the artists, documentative of living through the tragic times of 2020-2021, reflecting each artist's emotional exploration of tragedy, healing, and the necessary introspection needed to nurture a fruitful future in a scarred world. On view in the Cherry St. Pier from April 2 – May 2, this exhibition calls attention to the local Philadelphia community to reconnect with one another through visual arts in a COVID safe, in-person opening reception, where capacity and visiting operations follow the city's safety guidelines.
For more information, click here.
…
20. Shop & Squats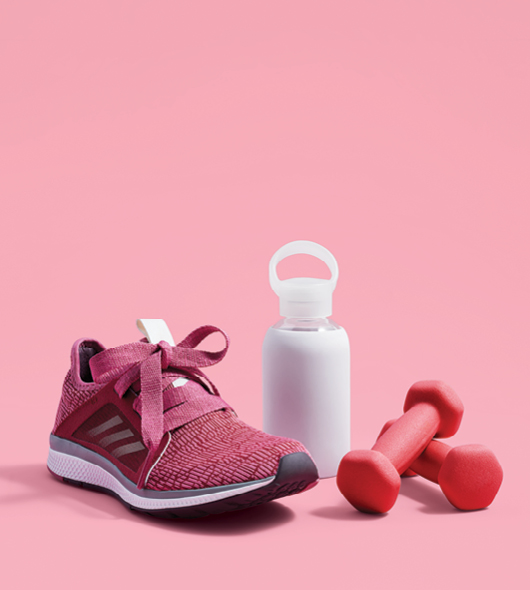 Where: Philadelphia Fashion District | 9th & Market St
When: Every Saturday in April | 10 a.m. – 11 a.m.
For those looking to get fit in style, head over to the Philadelphia Fashion District for a weekly Shop & Squat bootcamp each weekend of the month. Bring your own may and enjoy a complimentary coffee from Starbuck after your workout at the free series. You'll also receive a discount at the Nike Factory Store.
For more information, click here.
…
21. Get Your Tickets for Maybe Next Year at the PFS Drive-In and Stay the Night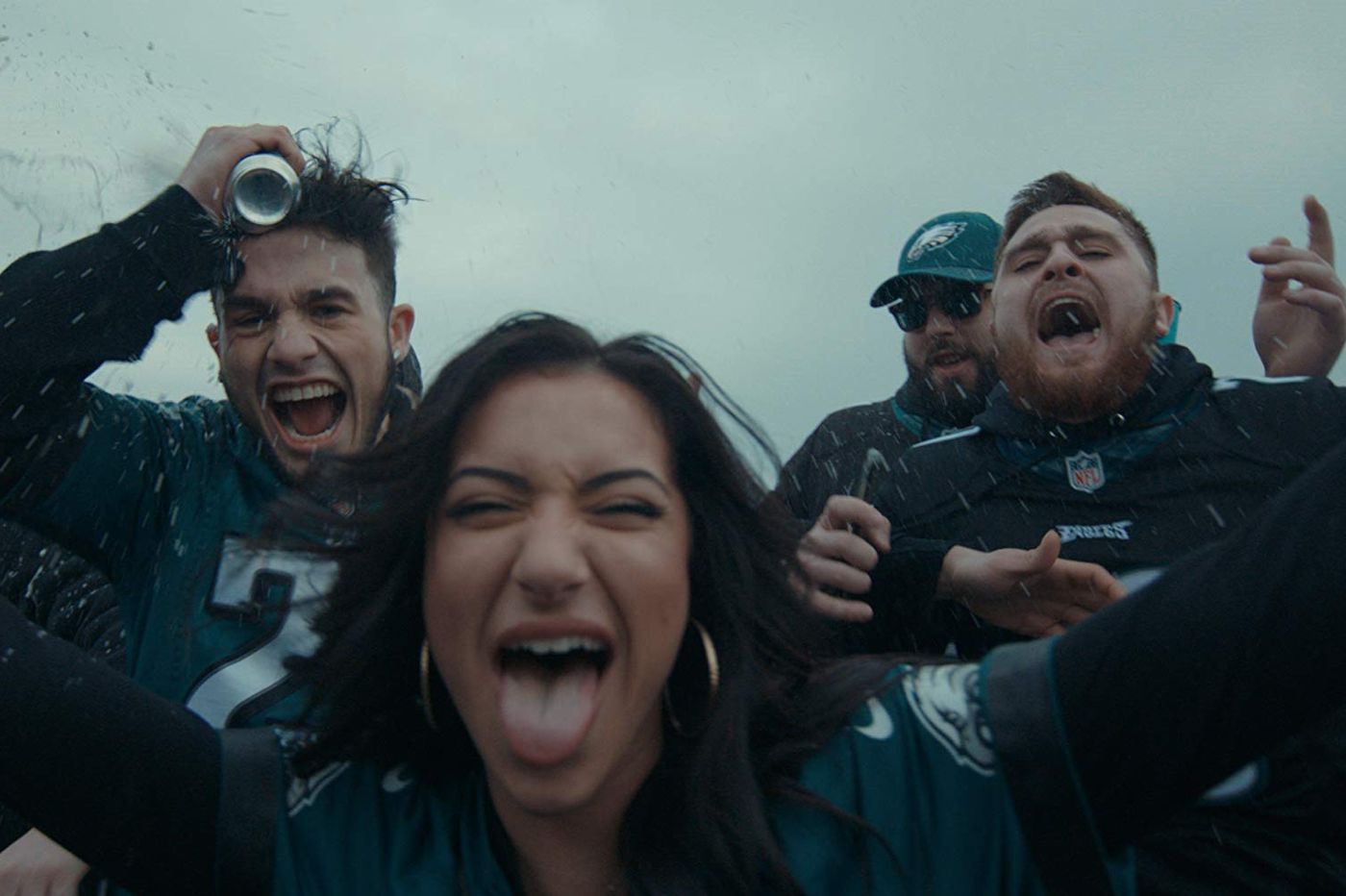 Where: The Navy Yard | Admiral Peary Way & League Island Blvd
When: Friday, April 30 – Sunday, May 2
Wavelength Productions and Virgil Films & Entertainment will be hosting drive-in screenings of Maybe Next Year, the documentary film that captured the Philadelphia Eagles' incredible Super Bowl-winning season from the perspective of four of the team's most die-hard fans, at the PFS Drive-In at the Navy Yard. The PFS Drive-In at the Navy Yard screenings will take place on Friday April 30, Saturday May 1 and Sunday May 2 at 8:30 p.m., the same weekend as the NFL Draft.
…
The fun doesn't have to end when the credits start to roll! Spend the night in the Navy Yard with the Drive-In Movie Night Package from Courtyard by Marriott Philadelphia South at the Navy Yard. Perfect for some family fun or a romantic getaway, this package takes movie night to a whole new level.  The package includes up to four movie tickets, a hotel room, parking, and a reusable gift bag with movie snacks (Popcorn, M&M's, Hot Tamales, and Raisinets).
The package must be purchased in advance and is available Thursday, Friday, Saturday, and Sunday nights based on availability. Package Rate is an additional $30 on top of the nightly rate ($60 value). The package will be available now through September 5, 2021.
For more information, click here.
…
22. Get Ready for the : Chestnut Hill Home & Garden Stroll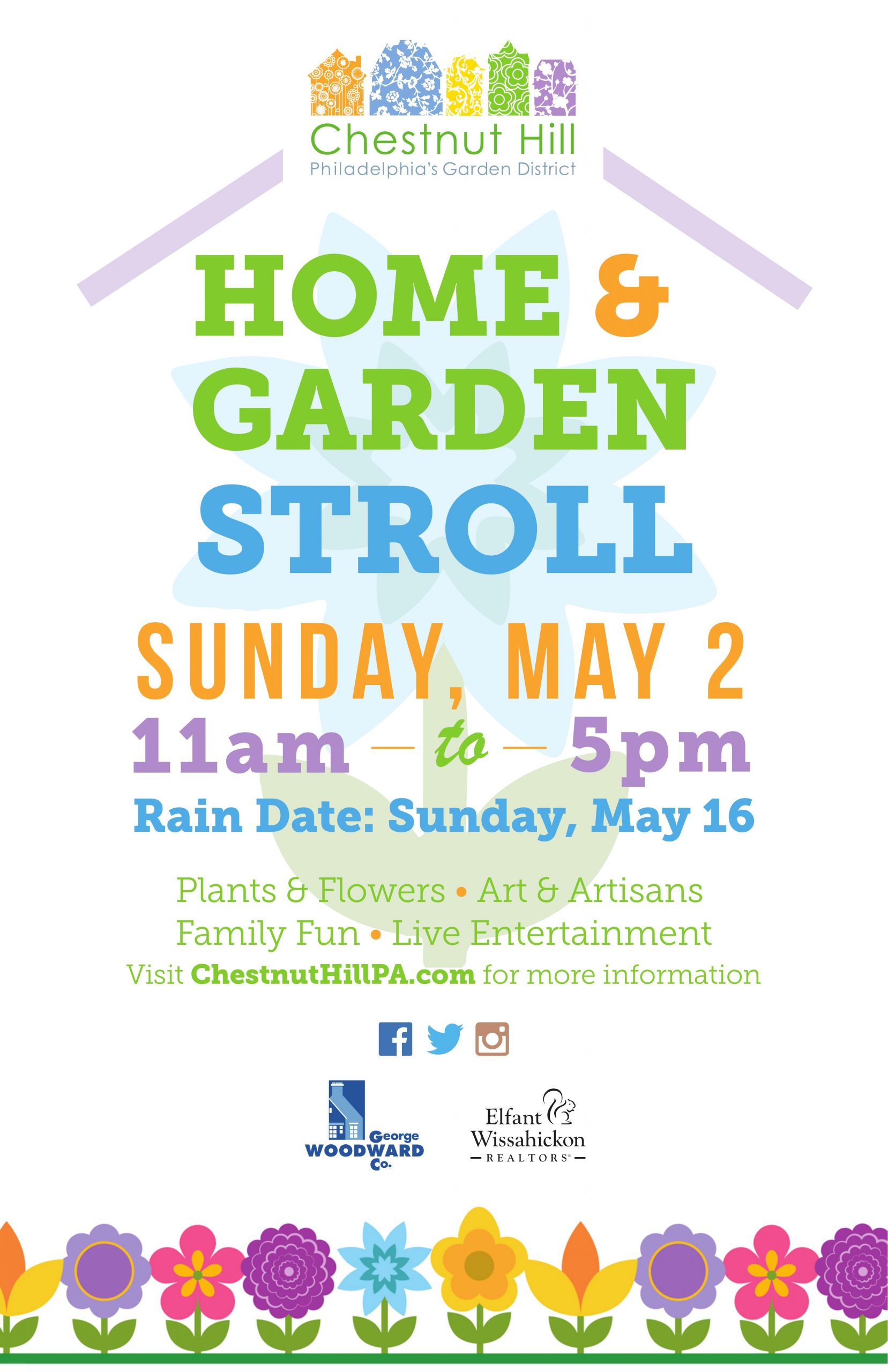 Where: 7700 to 8600 blocks of Germantown Ave
When: Sunday, May 2
Philadelphia's Garden District springs to life with an updated Home & Garden Stroll, featuring over 50 vendors spread along the 7700 to 8600 blocks of Germantown Avenue. Chestnut Hill will blossom into a safe and spread-out home and garden marketplace on Sunday, May 2 (rain date May 16), from 11 a.m. to 5 p.m. Visitors can stroll the lush tree-lined sidewalks of Philadelphia's Garden District and peruse home and garden goods. During the Home & Garden Stroll, guests can find inspiration for landscape design, tree and lawn care, and garden displays. The event will also feature furniture, home accessories, flowers, local fruit and vegetables, jewelry, clothing, and art for sale. Visitors can look forward to family-friendly children's activities, live music, and food and drink specials at local restaurants.
For more information, click here.
…
23. Celebrate Earth in April at ANSP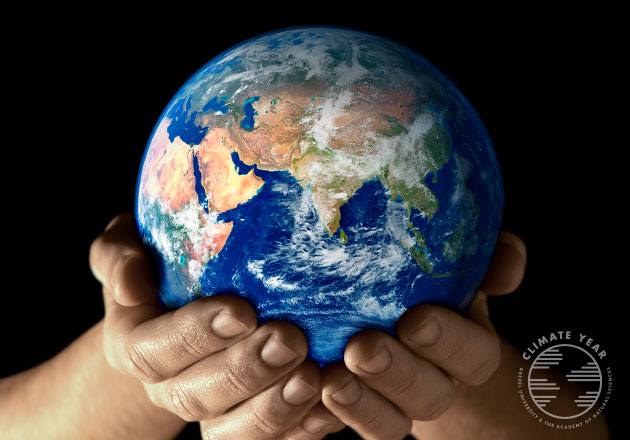 Where: The Academy of Natural Sciences of Drexel University | 1900 Benjamin Franklin Pkwy
When: Monday, April 19 – Sunday, April 25
Celebrate Earth Day, life and the natural systems that support our world with an April of stimulating science programs and conservation conversations presented by the Academy of Natural Sciences of Drexel University. Get inspired to take action to make the world a better place. Meet Academy scientists and local sustainability experts to talk about how to get involved at home and afar. Focus on the future with solutions-based tips and talking points presented by Academy educators. Explore the stories of rare Academy specimens and take part in hands-on activities at home. Find out how small actions spark big changes!
For more information, click here.
…
24. Philadelphia Orchestra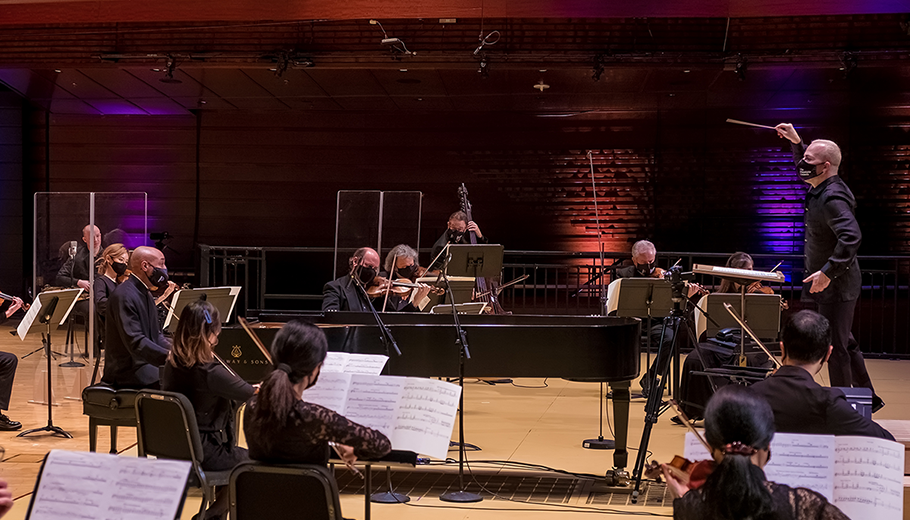 Where: Digital Events
When: Various times
The Philadelphia Orchestra's Our City, Your Orchestra series concludes its first season with new online concerts performed by small ensembles and recorded without audiences at iconic locations and Black-owned businesses throughout the region. Upcoming episodes feature collaborations with Philadelphia Animal Welfare Society (PAWS), UrbanPromise, Share Food Program, naturalization ceremonies with Philadelphia's United States Citizenship and Immigration Services, Michael Gardner's Daddy Dressed Me at the Fabric Workshop and Museum, Relish restaurant, and William Way LGBT Community Center. Our City, Your Orchestra episodes are available for FREE (with registration) on a biweekly basis beginning Monday, April 5 through Monday, June 28, 2021, at 7 p.m. The series will return with monthly installments in the fall.
Also this week, celebrated pianist Aaron Diehl joins the orchestra to to play Gershwin's Rhapsody in Blue. 
 For more information, click here.
…
25. Penn Museum Honors Indigenous Peoples with CultureFest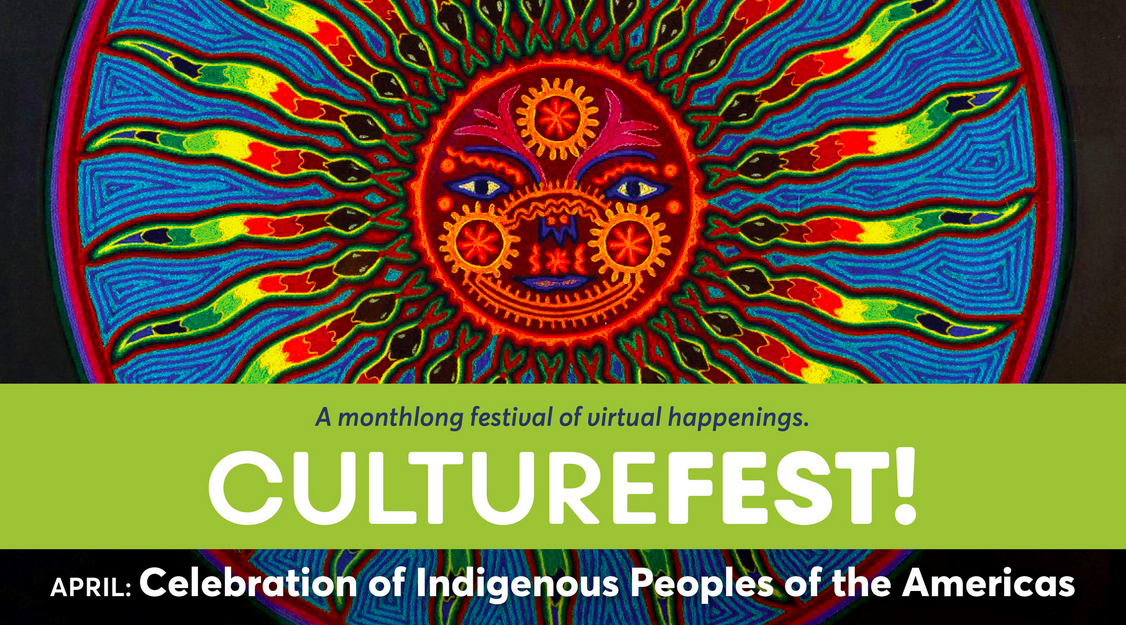 Where: Penn Museum | 3260 South St
When: Runs through Friday, April 30
The Penn Museum honors the contributions of Indigenous Peoples of the Americas in April with CultureFest!, which offers virtual activities and events for all ages.  There will be a great lineup of events including panel discussion, craft workshops to create your own tapa cloth, and so much more. Don't miss your chance to learn the history of important contributions of Indigenous peoples across the Americas.
For more information, click here.
…
 26. Visit Chestnut Hill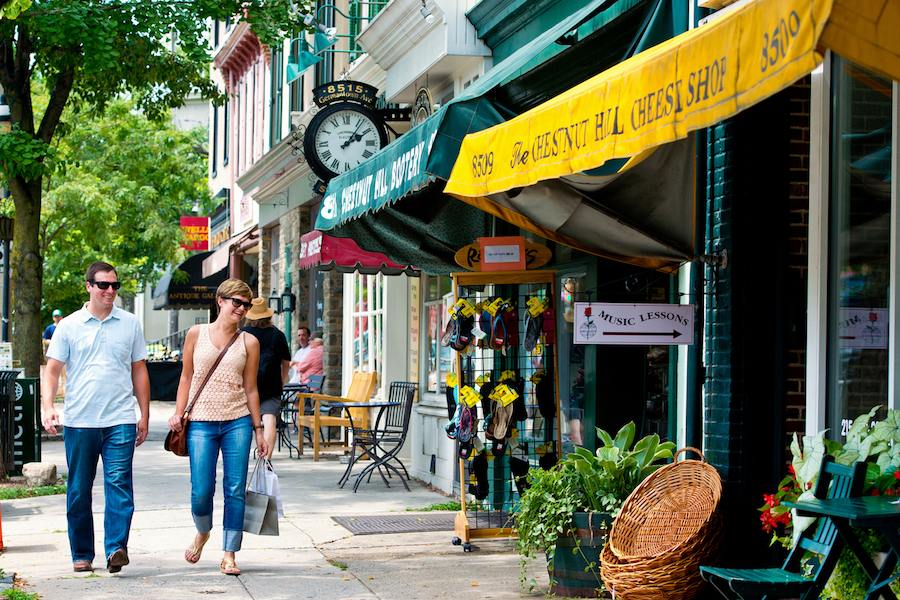 Where: Various locations
When: Various times
With the weather turning warmer and the snow finally melting away, it's time to get outside and enjoy the fresh air, blooming flowers, and lush tree-lined cobblestone streets of Chestnut Hill! With over 200 retailers, businesses, and 29 restaurants, the Chestnut Hill Business District is the perfect place to start the season off on the right foot. Whether it's enjoying a bike ride in Wissahickon Valley Park, a relaxing afternoon stroll at Morris Arboretum, or a visit to the sculpture garden at Woodmere Art Museum, "Philadelphia's Garden District" is a must-visit spring destination.
For more information, click here.
…
27. Visit PHS Meadowbrook Farm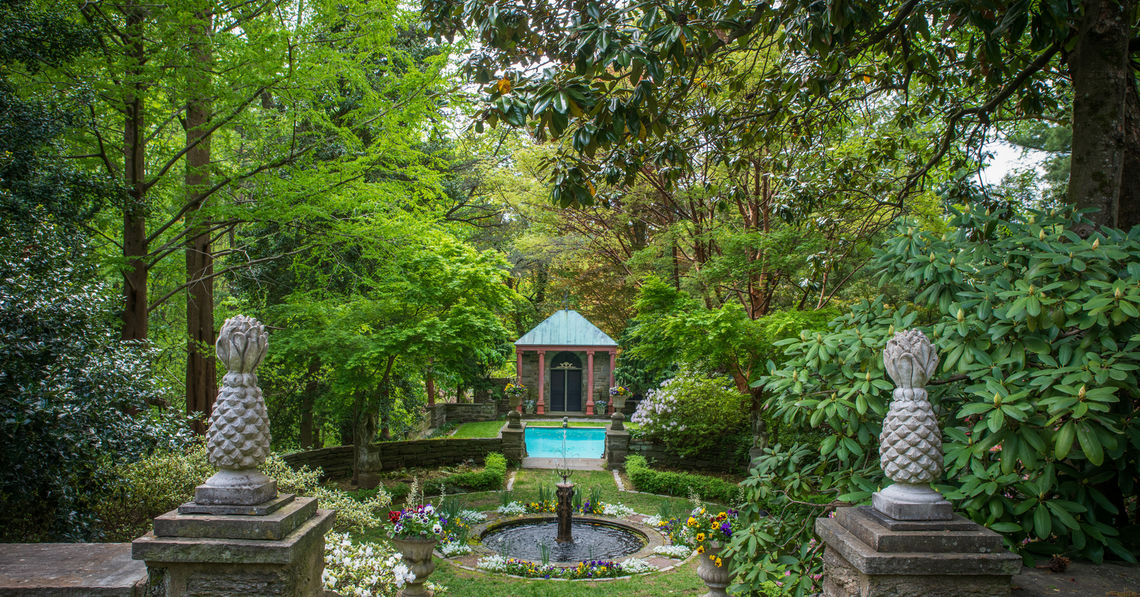 Where: PHS Meadowbrook Farm | 1633 Washington Ln | Jenkintown, PA
When: Various times
The Pennsylvania Horticultural Society will welcome guests back to Meadowbrook Farm. Meadowbrook Farm is a 25-acre garden property that was entrusted to PHS by the late J. Liddon Pennock, Jr. in 2004, and has educated and entertained visitors with its unique gardens since that date.  Located in Abington Township (just 13 miles from Philadelphia), discovery is around every corner at Meadowbrook Farm, connecting all visitors to horticulture and history. Maintained by PHS's expert horticulturists, Meadowbrook Farm offers free admission for guests and the garden experience changes each year with a new variety of beautiful plants and displays. This year, the gardens will highlight a bold and vibrant plant palette with contemporary plantings influenced by the history of Meadowbrook and inspired by modern plants and designs. New additions to the gardens will include a focus on vertical design elements such as columns, vines and hanging baskets. The gardens will continue to emphasis plants that attract pollinators such as hummingbirds and bees.
For more information, click here.
…
28. CRAYOLA IDEAWORKS®: THE CREATIVITY EXHIBITION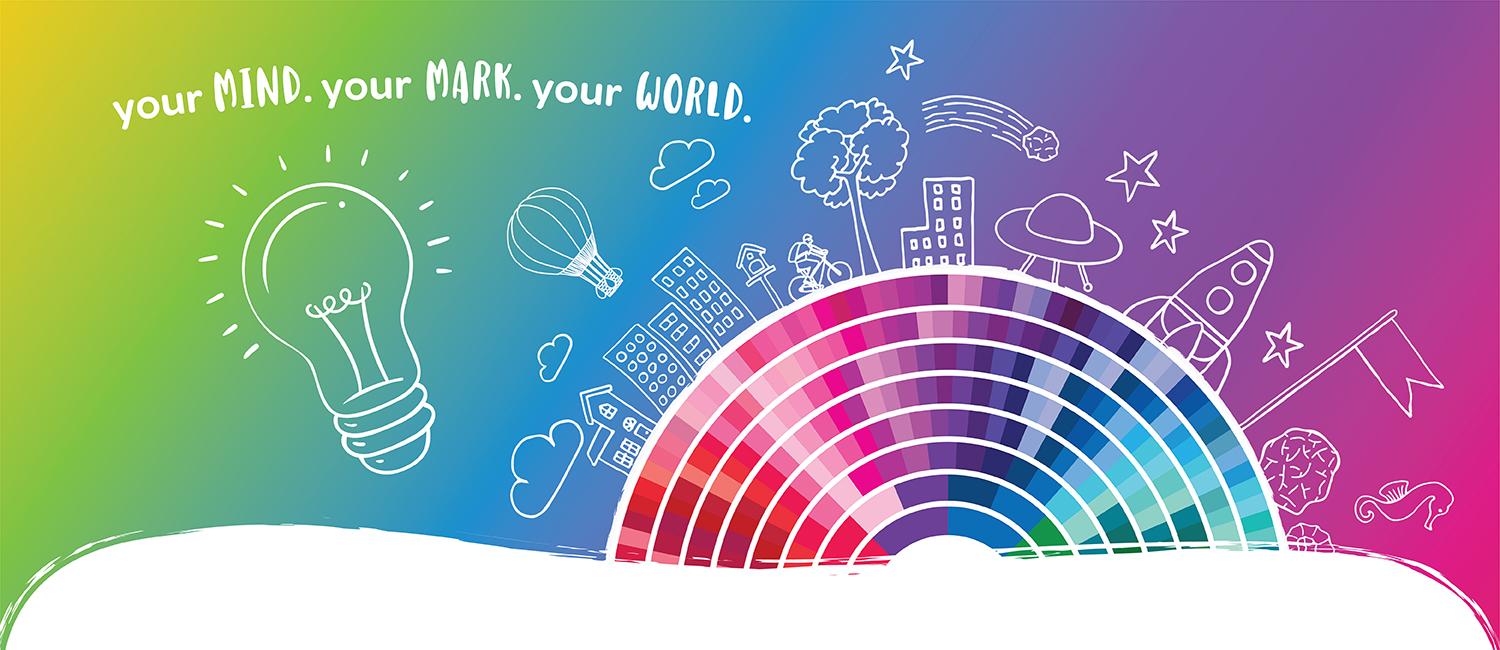 Where: The Franklin Institute | 222 N. 20th St
When: Open now
Crayola IDEAworks: The Creativity Exhibition is now open at  The Franklin Institute. Visitors of all ages can expand their creative horizons at this inventive showcase which features state-of-the-art RFID wristbands, 3D projection, and more. "It's fantastic to see how Crayola IDEAworks came to life this weekend at The Franklin Institute," said Larry Dubinski, President and CEO of The Franklin Institute."Safety is our priority, and from temperature taking to continuous cleaning, guests have recognized and praised the measures we have put in place across the entire museum."
For more information, click here.
…
Map
---
You can follow Candis McLean on Twitter (@CandisRMcLean) and e-mail her at [email protected].
Subscribe, rate, and review all Philly Influencer podcasts here. Follow Philly Influencer on Twitter, Facebook, and Instagram.