The Burger That Ate Philadelphia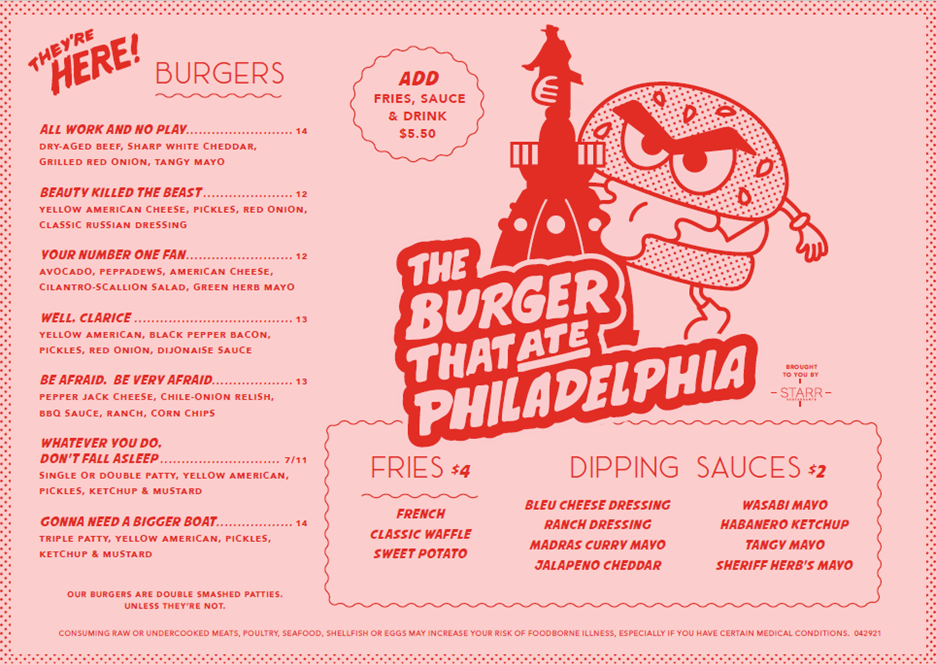 STARR's latest virtual restaurant concept is an ode to classic 1950s horror movies (The Blob, THEM, etc). The Burger That Ate Philadelphia is lean, mean and ready to take and eat Philadelphia by storm. Celebrating a timeless meal that never goes out of style, The Burger That Ate Philadelphia offers seven (7!) different burgers complemented by three types of fries and a variety of signature dipping sauces – from classics like bleu cheese & ranch to homemade tangy caper mayo, jalapeno cheddar, and habanero ketchup.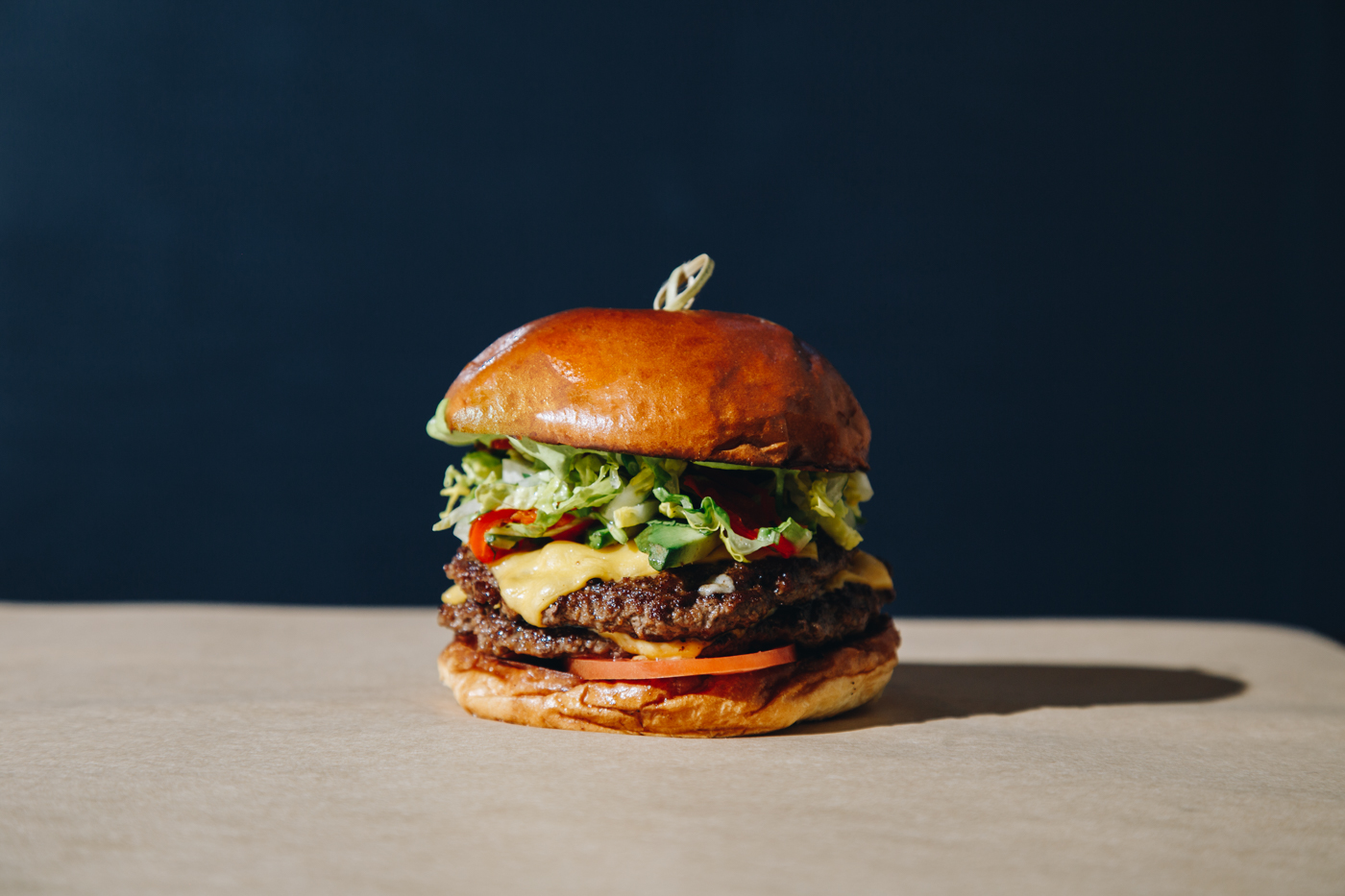 What's so special about the burgers? Instead of your typical 8 oz. patty, The Burger That Ate Philadelphia boasts double smash patties – crispy on the outside and juicy on the inside. All burgers come as a double, with the option to upgrade to a triple patty if you're as hungry as The Burger That Ate Philly.
Hours of Operation:
Mon thru Thurs: 4 p.m. – 10 p.m.
Fri & Sat: 4 p.m. – 11 p.m.
Sun: 4 p.m. – 9 p.m.
Available via Grub Hub, Uber Eats, Caviar and Door Dash.
You can order here and check them out on Instagram: (@theburgerthatatephiladelphia).
…
Dine Latino Restaurant Week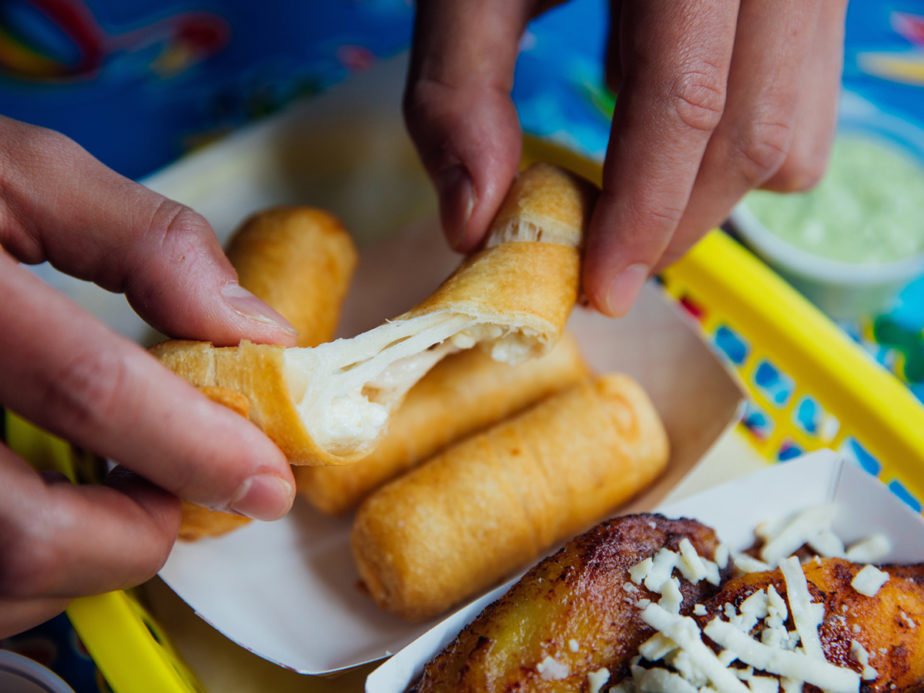 Dine Latino Restaurant Week kicks into gear today May 5 and will be serving up some amazing dishes through Sunday, May 9. More than two dozen restaurants in neighborhoods throughout the city will be participating. The Greater Philadelphia Hispanic Chamber of Commerce (GPHCC) proudly announces the return and celebrates the week's ability to fueling the region's food-lovers' sense of adventure as they discover or rediscover Latino cuisine, the five-day culinary event will offer patrons one (1) complimentary appetizer or dessert with the purchase of two (2) dinner entrees.
"We initially launched Dine Latino Restaurant week as a one-time-only campaign in 2020 in response to the pandemic, and we saw that it was very successful in not only boosting sales but in creating additional exposure for the diverse set of Latino owned businesses in Philadelphia," stated Jennifer Rodriquez, President of the Greater Philadelphia Hispanic Chamber of Commerce. "The 2020 initiative yielded so much success that we've decided to bring it back for 2021, and adopt it as a permanent initiative for the chamber."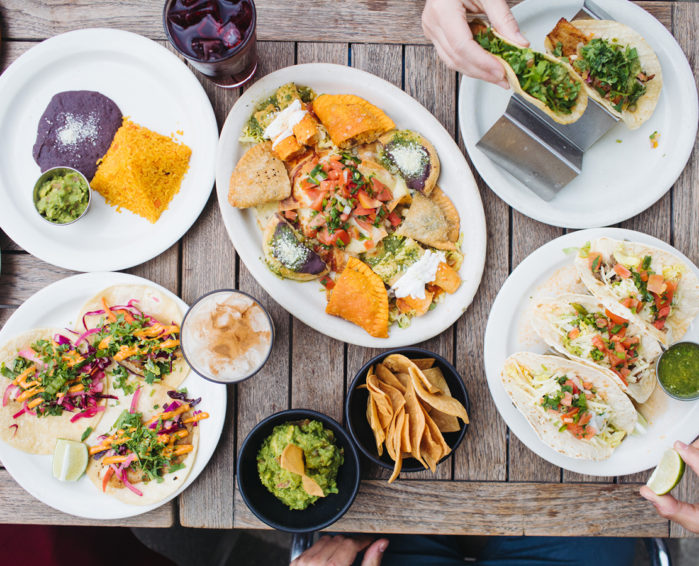 Additionally, the GPHCC is dedicated to helping Latino restaurant owners as they navigate a new way of doing business. After the success of the inaugural Dine Latino Restaurant Week in September 2020, the GPHCC was able to deliver $15,000 in micro-grants to participating restaurants. As part of this year's effort to provide support for Latino-owned and operated restaurants, the GPHCC is partnering with Visit Philadelphia to provide professional photography services to participants and has launched an Instagram account (@DineLatino_PHL), dedicated solely to promoting dining Latino in the Philadelphia region year-round.
Promoted by VISIT PHILADELPHIA, the tourism marketing organization will use advertising, web and social media, search engine marketing and optimization, public relations and photography to help cultivate and grow these small, diverse businesses during the dining promotion.
"Our city's Latino-owned restaurants are lively, vital parts of our neighborhoods, and we want to encourage residents and visitors to support these restaurants as they recover from the impact of COVID-19," said Jeff Guaracino, president & CEO, VISIT PHILADELPHIA. "We know that people want to make a positive impact. They want to be a part of our region's economic recovery. One way we can help them do that is by making sure they know about our awesome Latino dining scene, so they can easily find and patronize these businesses."
Menu Options 
Mexican :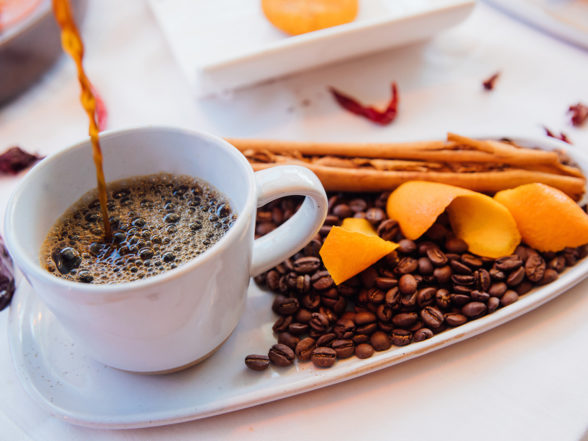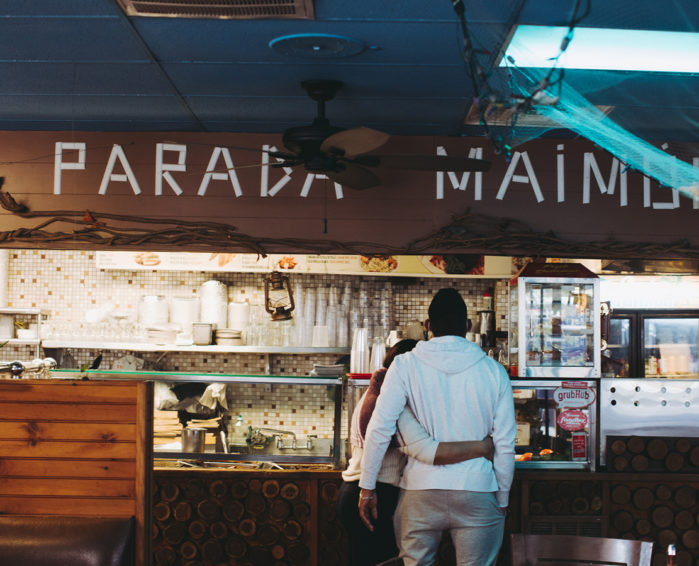 Central American:
El Merkury: Pop-up shop turned brick-and-mortar eatery El Merkury specializes in Central American street food. Corn, chocolate, chili and beans go into popular dishes such as maize-based flatbread pupusas, available con carne or vegetarian, but the show-stoppers are the elaborate churros served in multiple flavors of ice cream and cake.
Tamalex: For stellar Honduran-style tamales, fatter and heartier than their Mexican counterparts, Tamalex is way worth the trip. Sweetening the deal: the enchiladas and huaraches, which also rate highly here.
South American: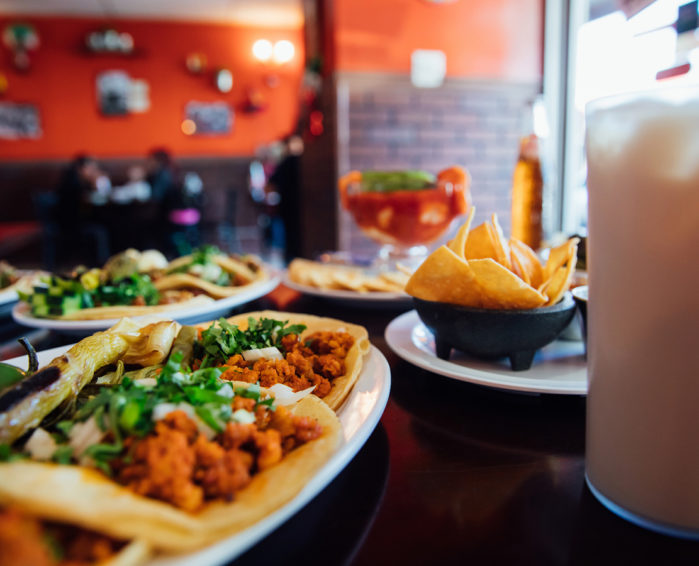 Puerto Rican:
Bar Bombon: The aesthetic may be inspired by Old San Juan, but the all-vegan menu at Nicole Marquis' Bar Bombon is thoroughly modern. Patrons enjoy Latin American food with a twist, along with potent margaritas available by the glass or pitcher.
Izlas: Puerto Rican dishes satisfy customers in the diner-like atmosphere at Izlas in Kensington. Fried pork chops, pan-seared steak, fajitas and seafood dishes top the list of signature dishes, and the restaurant also offers family packs — six servings ready to share — and appetizers like chicken wings and cheesesteak spring rolls.
Dominican:
Parada Maimon: The kitchen at this Callowhill eatery dishes out soul-stirring Dominican food — and plenty of it. The beef patty, yellow rice with black beans, tostones and pasteles earn high marks among ex-pats.
Latinx-owned & -helmed Restaurants That Are All Over The Map: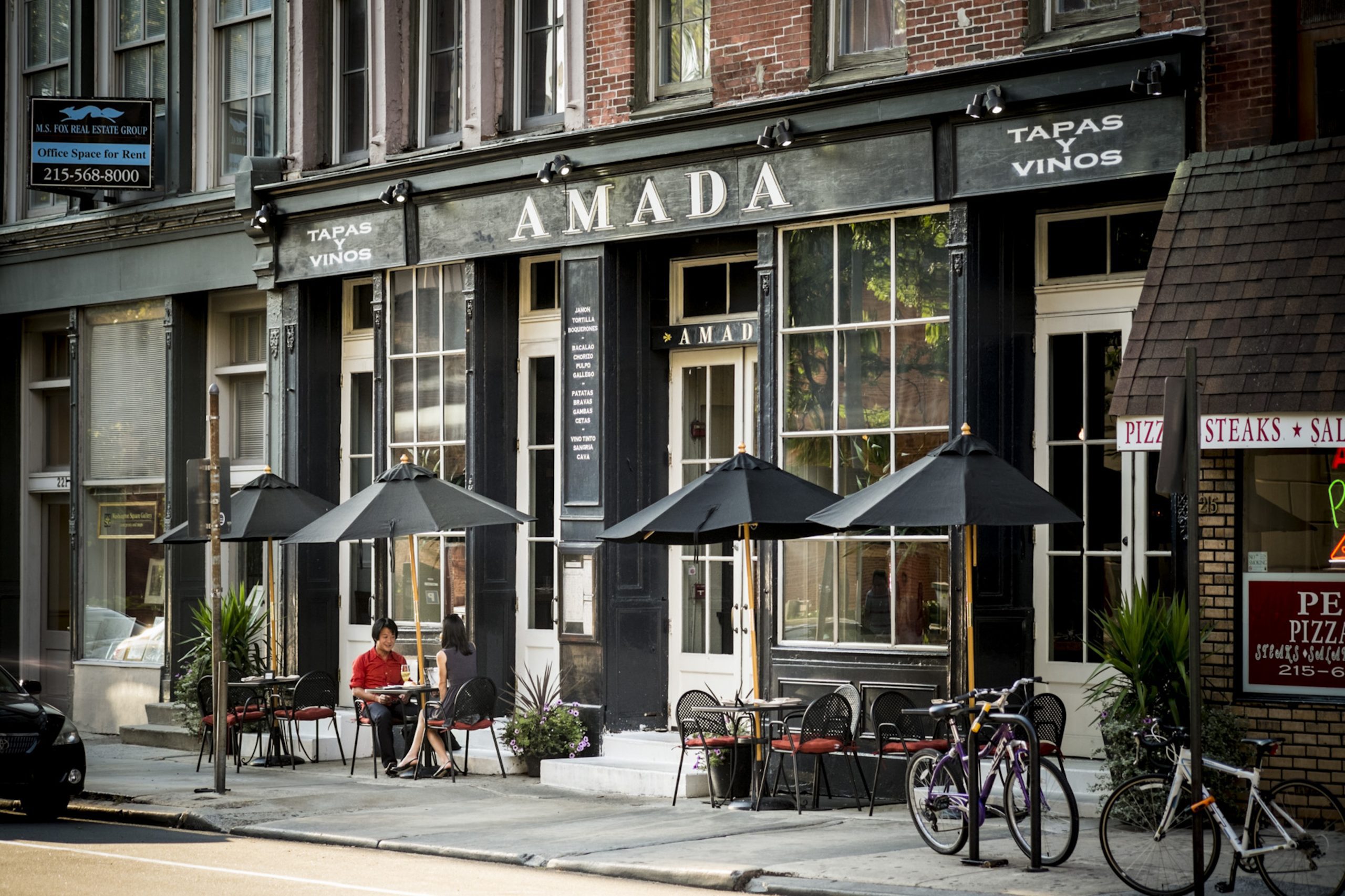 Lou & Choo Lounge: The food at this North Philadelphia restaurant and lounge is as varied as the entertainment. Dungeness crabs, curry rice, catfish nuggets and chicken alfredo are on the menu indoors and out, where live music pumps through the indoor bar and around the spacious outdoor area patrons call The Yard.
Queen & Rook: This Queen Village board game café — the creation of Edward Garcia and Jeannie Wong — is aimed at families by day and adults by night. Patrons choose from more than 1,200 games and puzzles and pair their game-playing adventures with mozzarella sticks, meatless burgers and more, plus a lengthy beer list and on-brand cocktails with names like Wolfsbane Potion, Amidala and Phoenix Feather.
Scarpetta: This elegant Italian restaurant inside The Rittenhouse Hotel (as well as in many other cities across the country) serves the food Chef Jorge Espinoza is most passionate about. Instead of dishes from Espinoza's native Mexico, patrons at Scarpetta will find basil gnocchi, tagliatelle, foie gras ravioli and Mediterranean dishes.
…
Jet Wine Garden Returns to In-Person Tastings In Style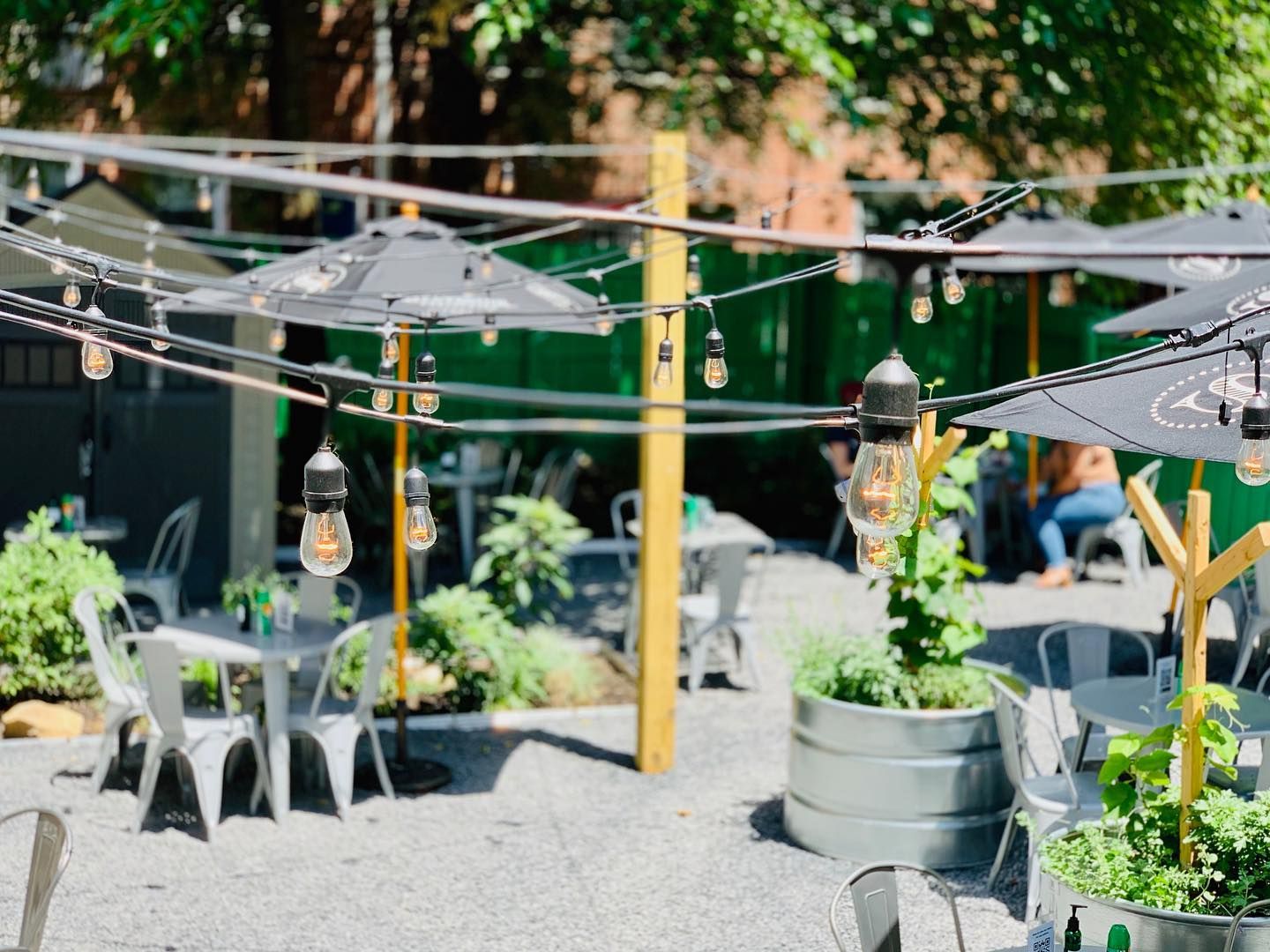 Jet Wine Bar, Philadelphia's 'global vineyard', is making their long-awaited return to in-person wine tastings on Tuesday, May 11 from 6 – 8 p.m., with Booker Vineyard Wine Tasting, an in-depth tasting of four California wines guided by special guest, Owner and Winemaker Eric Jensen, at Jet Wine Garden, the wine bar's adjacent outdoor oasis.
To kick off the return of in-person tastings in style, Owner and Winemaker of Booker Vineyard, Eric Jensen will guide guests through a selection of four Booker Vineyard premium red wines, as well as discuss tasting notes and delve into the background for each wine. For the first time in over a year, imbibers can enjoy a curated tasting at the lush, vibrant Jet Wine Garden while snacking on light hors d'ouevres. Attendees can expect a 3 oz. tasting of the following:
Fracture Syrah 2018
Oublie Red Blend 2018
Harvey & Harriet Red Blend 2018 (rated 95 points)
My Favorite Neighbor Cabernet Sauvignon 2018 (rated 95 points)
Tickets for the Booker Vineyard Wine Tasting are priced at $50 per person, or $40 for Jet Wine Club members, and are available for purchase here. The wines included will be available for purchase at Jet Wine Bar's bottle shop following the event.
Hours of operation at Jet Wine Bar are Tuesday through Thursday from 4 – 9 p.m., Friday from 4 – 10 p.m., Saturday from 12 – 11 p.m., Sunday from 12 – 8 p.m., and closed on Monday.
…
Cinco de Mayo and Mother's Day at PHS Pop UP Garden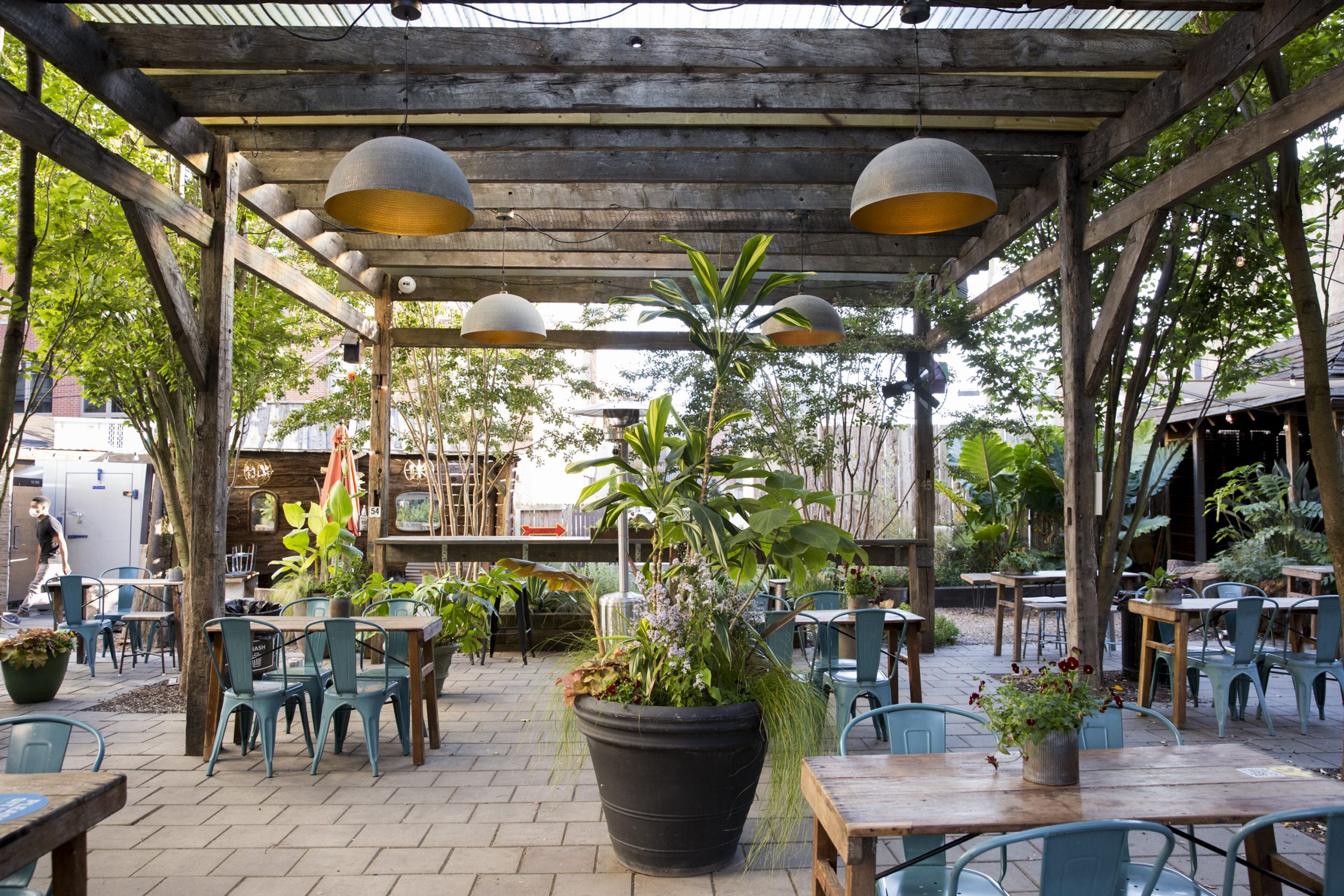 The Pennsylvania Horticultural Society (PHS) invites people to visit the newly-opened PHS Pop Up Garden at South Street this May to celebrate Cinco de Mayo, Mother's Day, and the arrival of warm weather. Guests can enjoy a gorgeous, floral setting with delicious food and drinks that serve as the perfect backdrop for a festive celebration of family and culture.
Starting on May 5, new Cinco de Mayo offerings will be available for the month of May. New dishes will include Elote — Mexican street corn made with chipotle mayo, queso fresco, and chili powder, Mexican Hot Dogs (vegan and regular) served with bacon, crumbled queso fresco or vegan mozzarella, pico, pickled jalapeño, and mayo, and Chicken Achiote Tacos made with slow-roasted pulled chicken, cilantro, and onion. Even after the holiday is over, guests can enjoy new meals like Al Pastor Tacos, which will be available later in the month.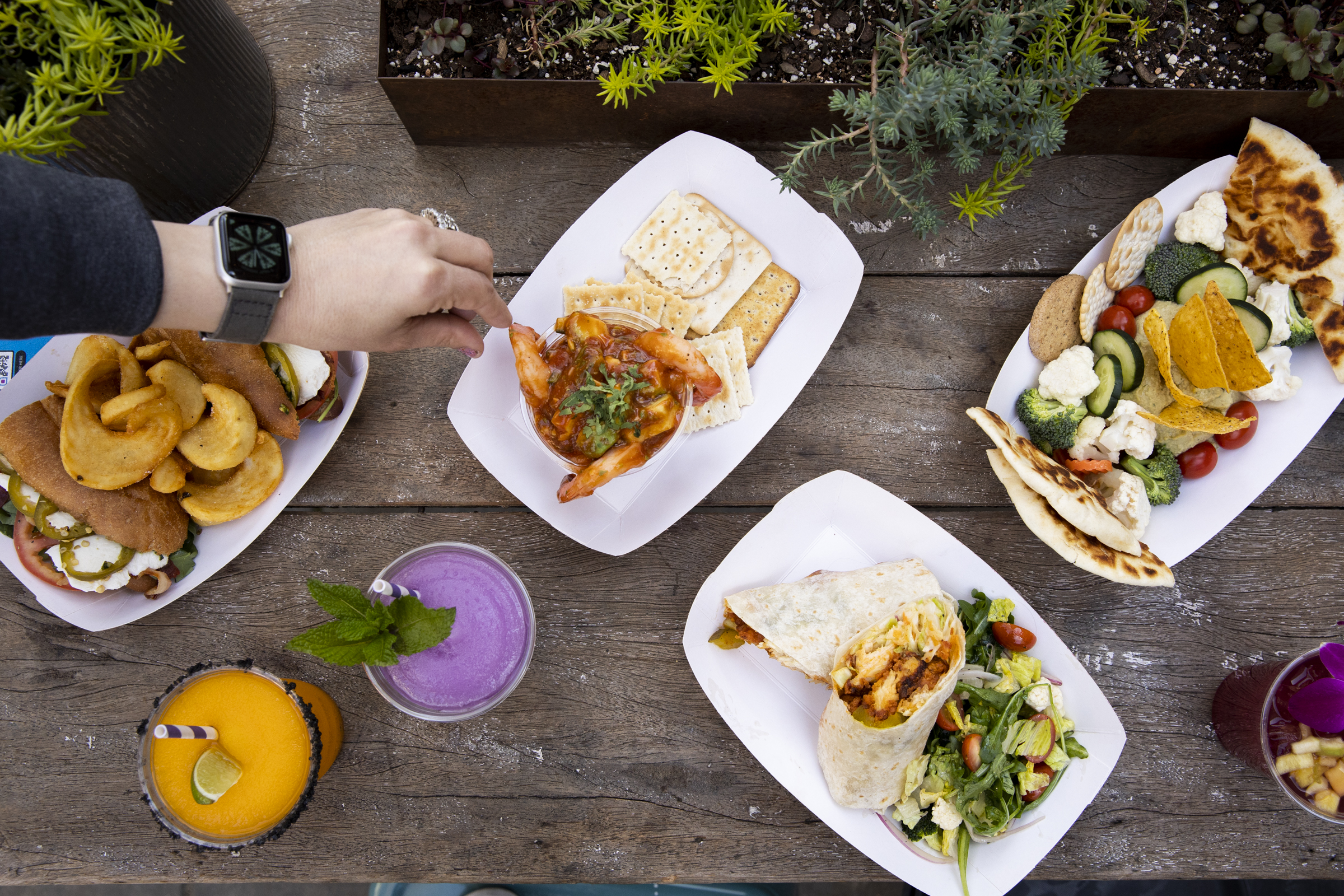 For Mother's Day, $8 glasses of rosé will also be available to purchase alongside of new offerings such as Mexican Shrimp Cocktail, Lemony Artichoke and Herb Hummus, and the Nashville Hot Chicken Wrap, making a tasty meal for the whole family.
New to the garden this year, guests can book private group spaces for friends and family. These spaces are a great way to celebrate Mother's Day, birthdays, and anniversaries in floral beauty with tailored food and beverage options. Interested groups of 20 or more can visit PHSOnline.org to learn more about booking a private space.
Once inside the garden, visitors will be met with a sea of vibrant purple, pink, and orange plants and bulbs that will be a feast for the eyes and add to the warm atmosphere of spring. Plants to look out for include Allium 'Purple Sensation', Digitalis 'Excelsior Hybrid' Tiarella 'Sugar and Spice' and Geum 'Totally Tangerine' among others. "The garden always has something blooming with successional layered plantings and was designed to always offer something new for guests to visually explore throughout the season," says Leah Blanton, Project Manager of Public Landscapes at PHS. No matter when guests come to visit, the South Street Pop Up Garden will be an experience unlike any other in Philadelphia.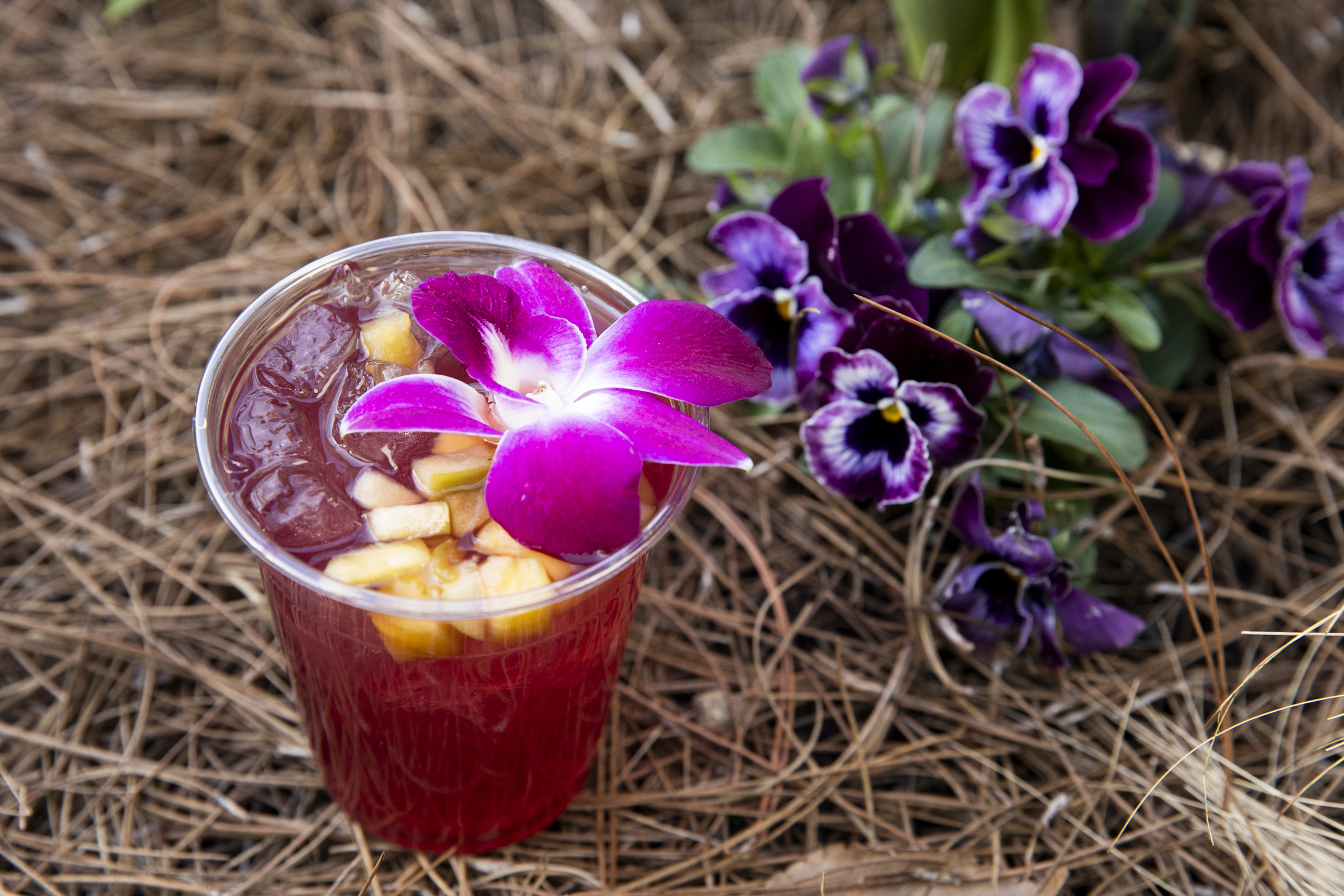 Safety is of the utmost importance to PHS, and the Pop Up Garden follows CDC-recommended guidelines. PHS has set guidelines within the space in accordance with city and CDC recommendations for safe social distancing at restaurants. These guidelines can be found here. PHS's health and safety requirements will continue to evolve and adapt to the changing needs of our guests, staff, and community. With that, processes may change and will be posted on the PHS website and social media accounts.
Hours and Location
The Pop Up Garden at South Street
1438 South Street
Philadelphia, PA 19146
Monday through Thursday from 5 p.m. – 10 p.m.
Friday through Sunday from 12 p.m. – 10 p.m.
…
 Beer Giveaway for Frontline and Hospitality Workers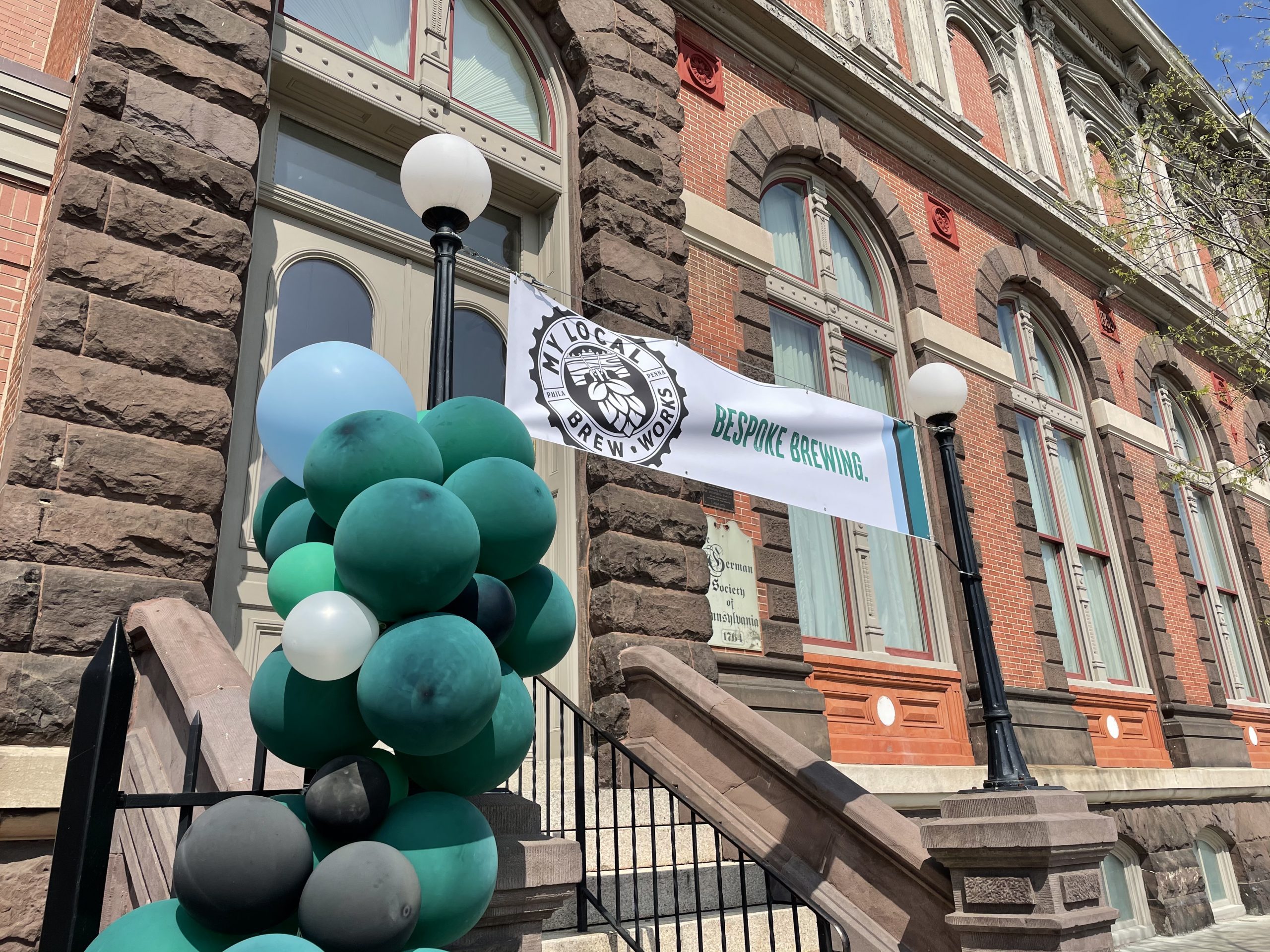 On the heels of the successful first beer giveaway, My Local Brew Works is gearing up for their next round of free beer giveaways for frontline workers, hospitality workers, and those in industries hit hardest by the pandemic, on Wednesday, May 5 at The German Society of Pennsylvania at 6th and Spring Garden Street.
Additionally, in celebration of Mother's Day, My Local Brew Works is giving away free four-packs to Moms at their upcoming beer giveaway on May 5! Moms can register for the free four-pack on My Local Brew Works' website.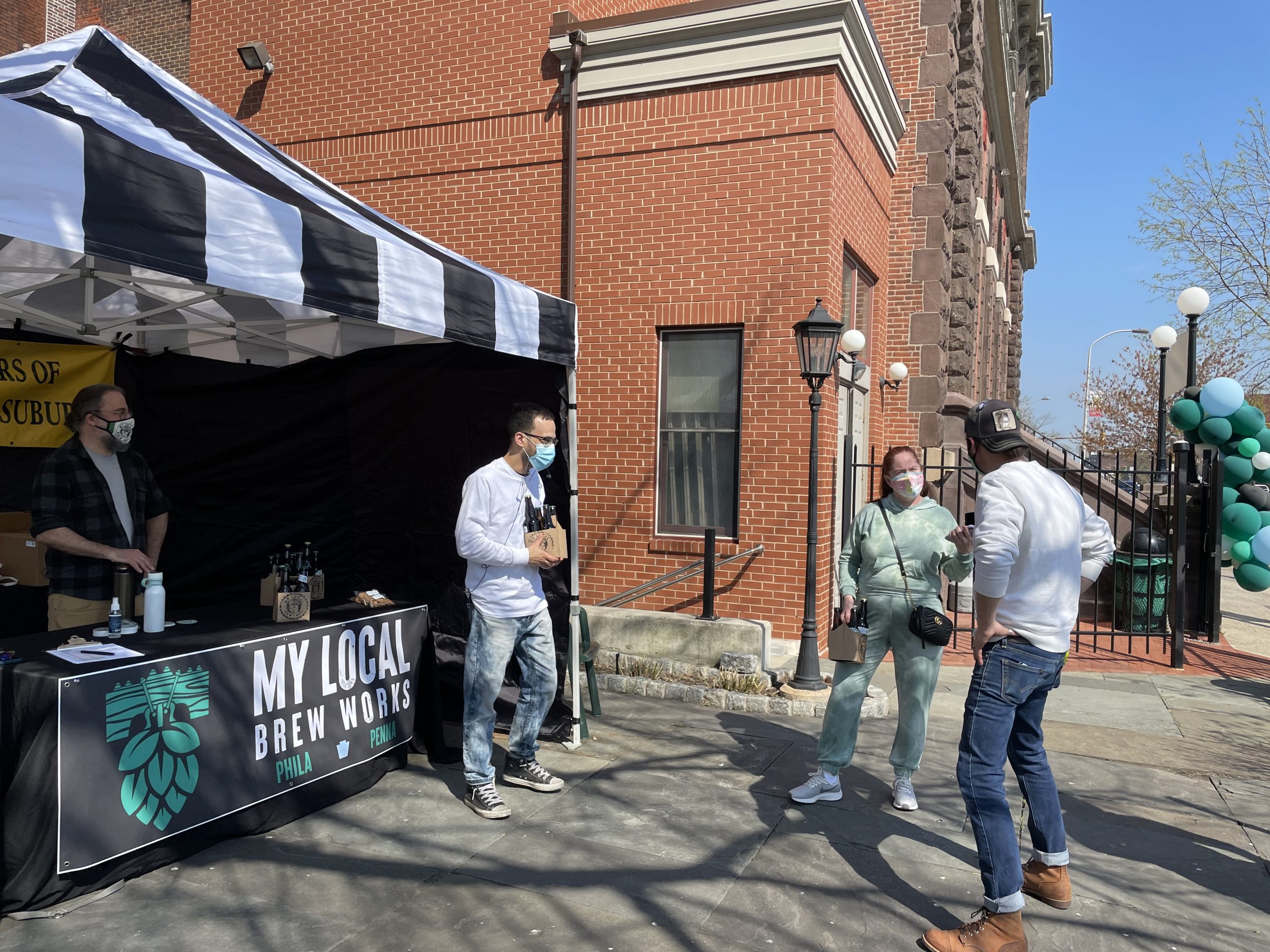 Upcoming Giveaway Dates:
Wednesday, May 5
Wednesday, May 19
---
You can follow Candis McLean on Twitter (@CandisRMcLean) and e-mail her at [email protected].
Subscribe, rate, and review all Philly Influencer podcasts here. Follow Philly Influencer on Twitter, Facebook, and Instagram.