PHS Pop Up Garden in Manayunk Opens for Summer Season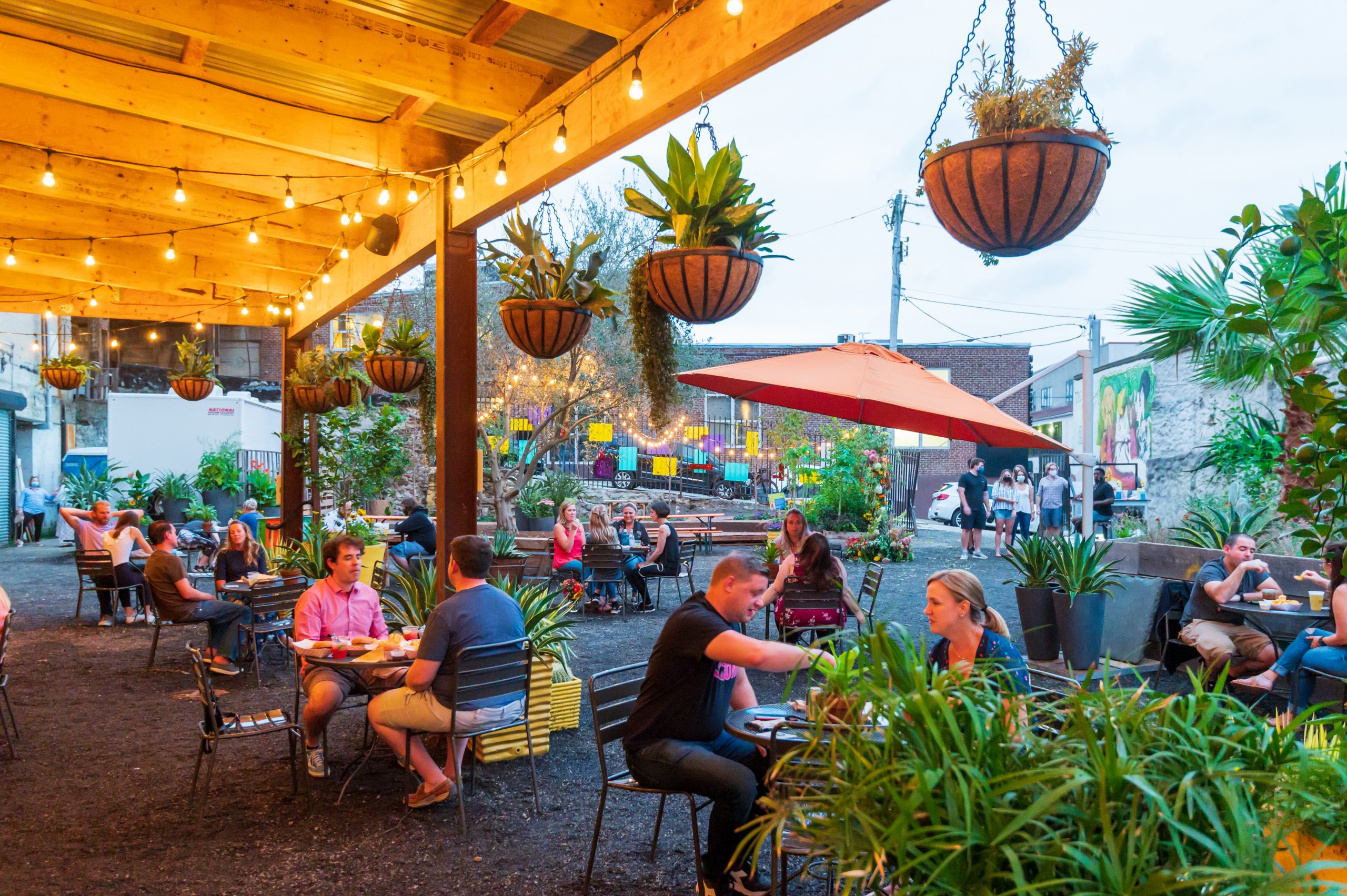 The Pennsylvania Horticultural Society's (PHS) Pop Up Garden in Manayunk has been open for over a week. On top of the beautiful outdoor seatings, families, friends, and pets now can enjoy the PHS Pop Up Garden's horticultural displays along with a full-scale menu with new food and beverage offerings, as well as new artistic design elements, and new public and private seating options.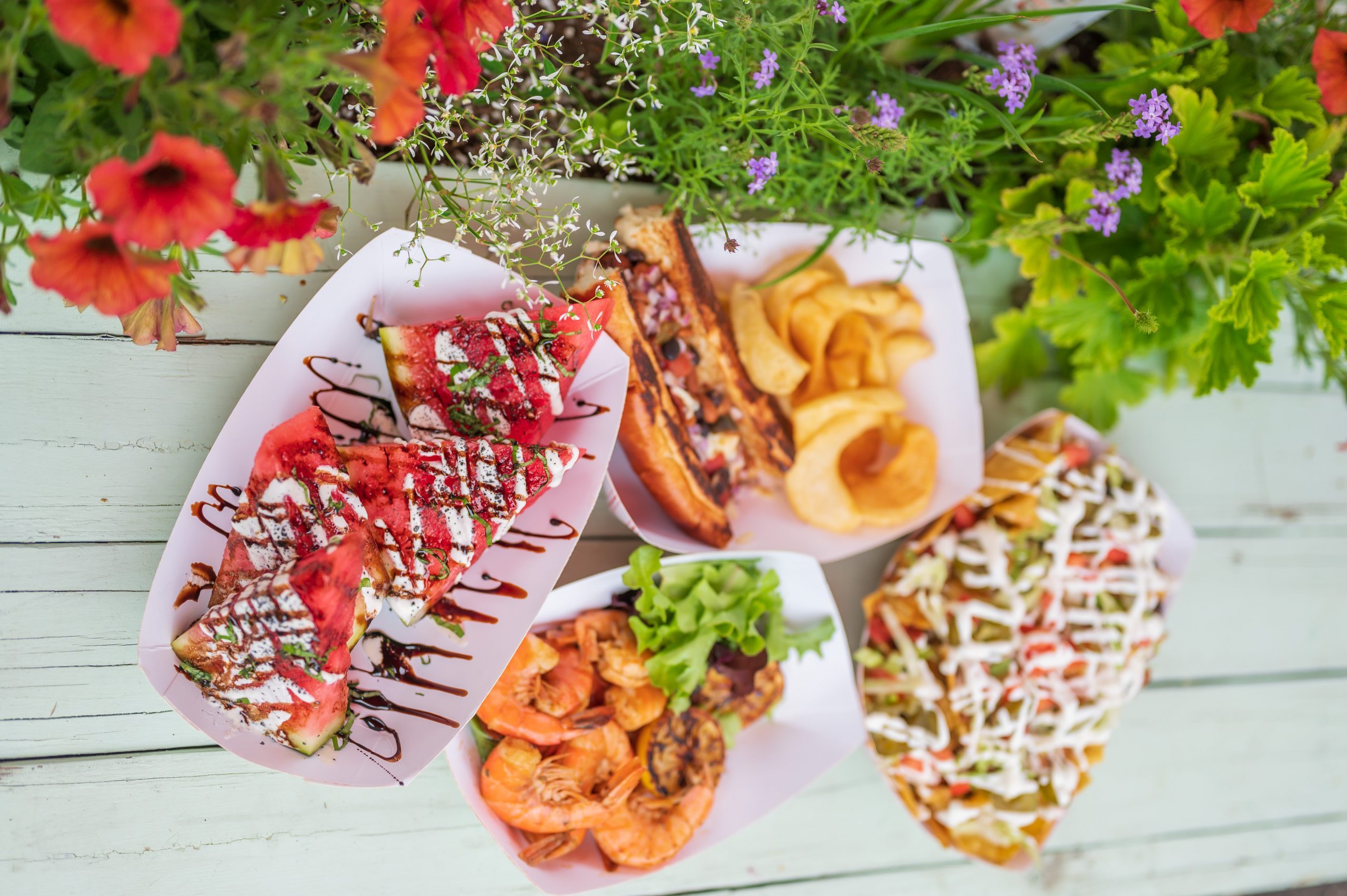 Food and drink menus are curated by famed Philadelphia restaurants, Cantina Los Caballitos and Khyber Pass Pub. New savory summer tastes include Watermelon & Feta with reduced balsamic, basil, and black lava sea salt, Peel & Eat Shrimp which are garlic & herb seasoned shrimp with charred lemon and cocktail sauce, Nashville Hot Chicken Sandwich with cayenne-glazed fried chicken tenders, bread & butter pickles and coleslaw, and a Chili Cheese Dog with Cooper sharp cheddar and minced onion on a brioche bun. Vegetarians and vegans can enjoy plant-based versions of sandwiches along with a selection of snacks such as the famed Sidewinder Fries, Drive-In Nachos, or fresh seasoned popcorn. Summer-inspired sweets include crunchy Caramel Popcorn and Cherry and Lemon Water Ice to cool down.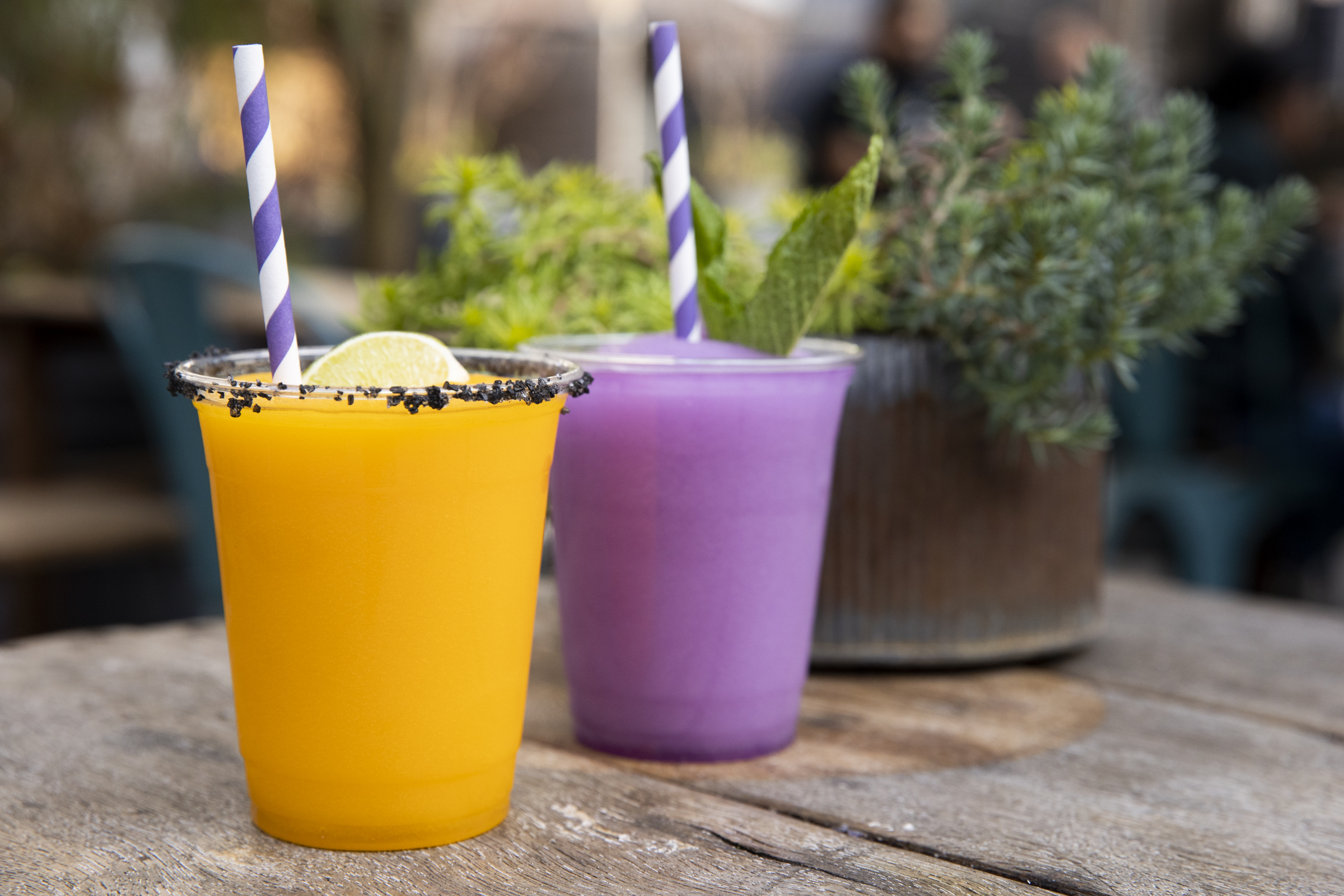 A full bar is available with something for all tastes. For cocktails don't miss the refreshing Woodermelon with Tito's vodka, watermelon, Fever Tree ginger beer, and lime or the Pink Peppercorn Paloma with Lunazul Blanco Tequila, pink grapefruit, pink peppercorn, and lime. Cool off with a refreshing frozen drink such as the Gritty Marg! with Lunazul Blanco Tequila, Tang, lime slice, and black salt rim or Frosé with Aperol, rosé, and lemon. Beer and hard seltzer fans will have a variety of draft and canned options such as 2SP Garden Lager, Neshaminy Creek Pilsner, Dogfish Head Seaquench Sour, Log Yard Le Bleu Blueberry Shandy, or Truly Hard Seltzer's Wild Blueberry. With a selection of wine by the glass or bottle plus non-alcoholic options, the Pop Up Garden at Manayunk has something to quench everyone's thirst.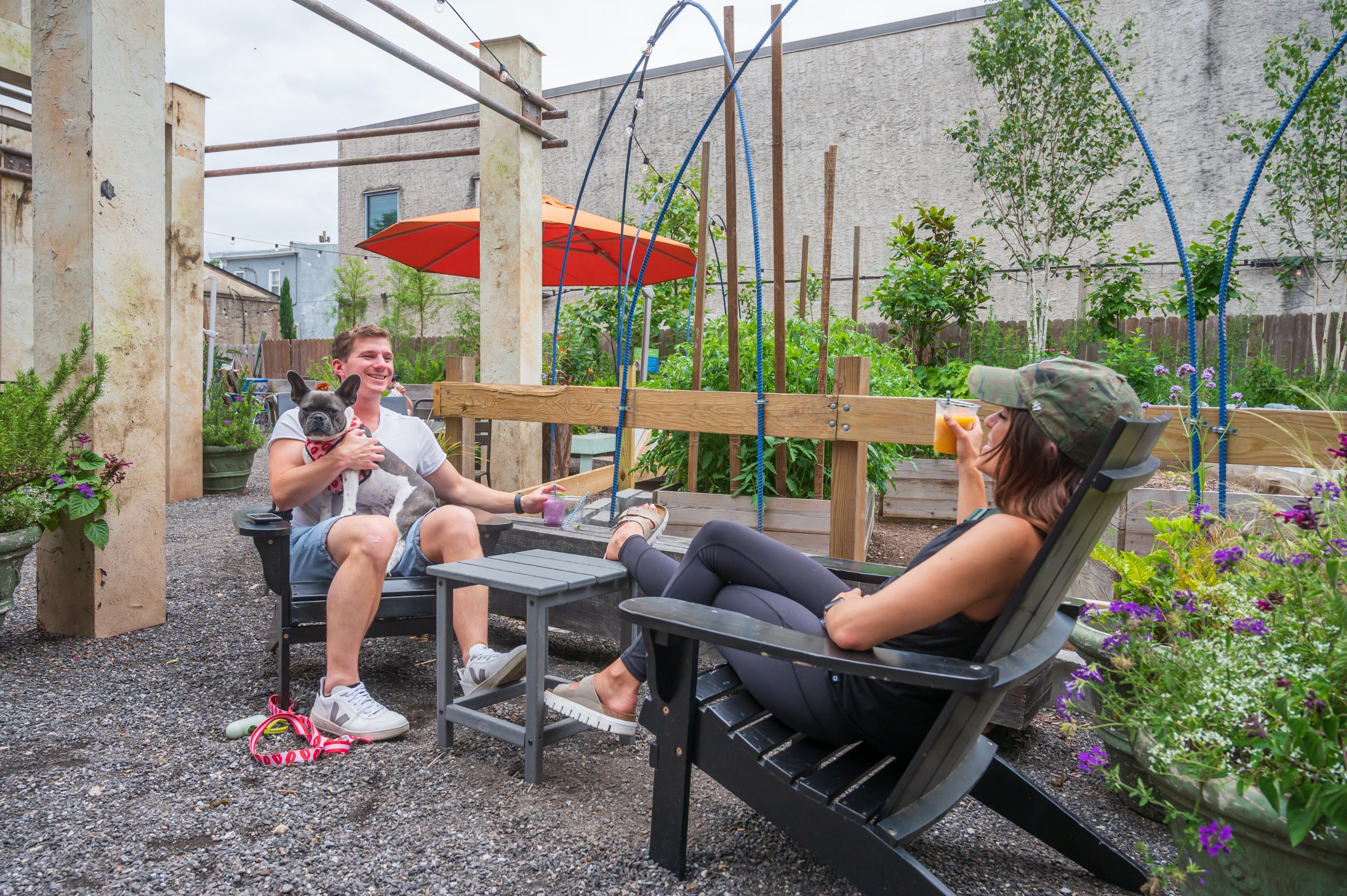 For the first time at the Manayunk garden, reservations can be made for groups of 6-20 online. For larger groups of 20+ people, private event spaces are available for your special occasion.
These spaces are perfect for birthdays, anniversaries, or any other occasion where guests want to celebrate outdoors. Interested groups can visit here to learn more, submit a private event request, or reserve space online.
This year, the Pop Up Garden in Manayunk will feature a new array of plants and flowers. Perimeter plantings in the garden are now inspired by native plant communities like the American prairie and eastern woodland, featuring leafy trees and plants like Quercus bicolor, Sassafras albidium, Acer rubrum, and Taxodium distichum. Together, these new plants will give the garden a forest-like feel, with all the warmth and fresh air of the outdoors.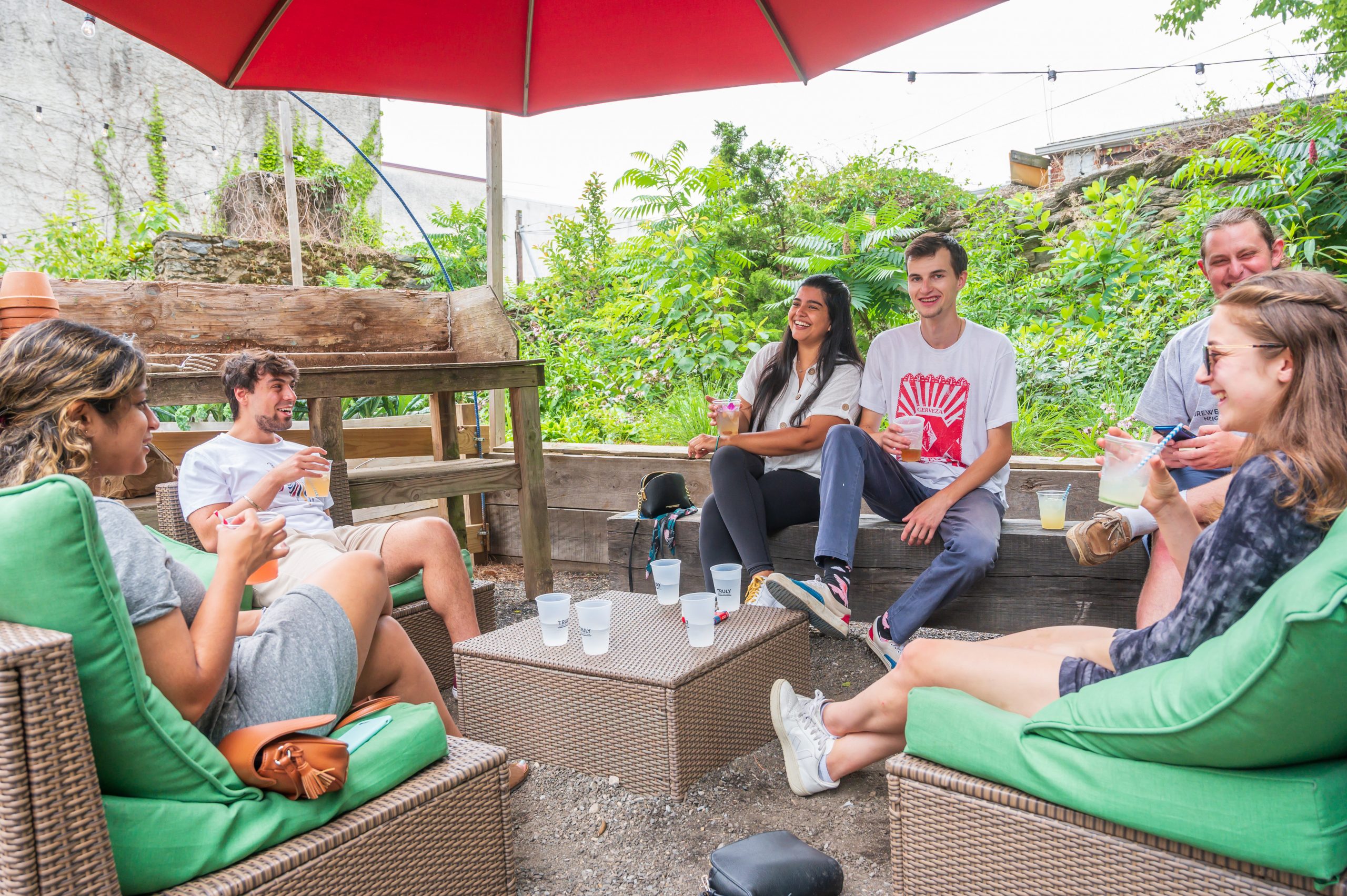 Location 
106 Jamestown Avenue
Philadelphia, PA 19127
Hours
Monday – Tuesday from 5 pm – 10 pm
Wednesday – Thursday from 5 pm – 11 pm
Friday – Saturday 12 pm – 12 am
Sunday from 12 pm – 10 pm
…
Devil's Den Launches Drag Me to the Den, Beer Bingo Nights, and more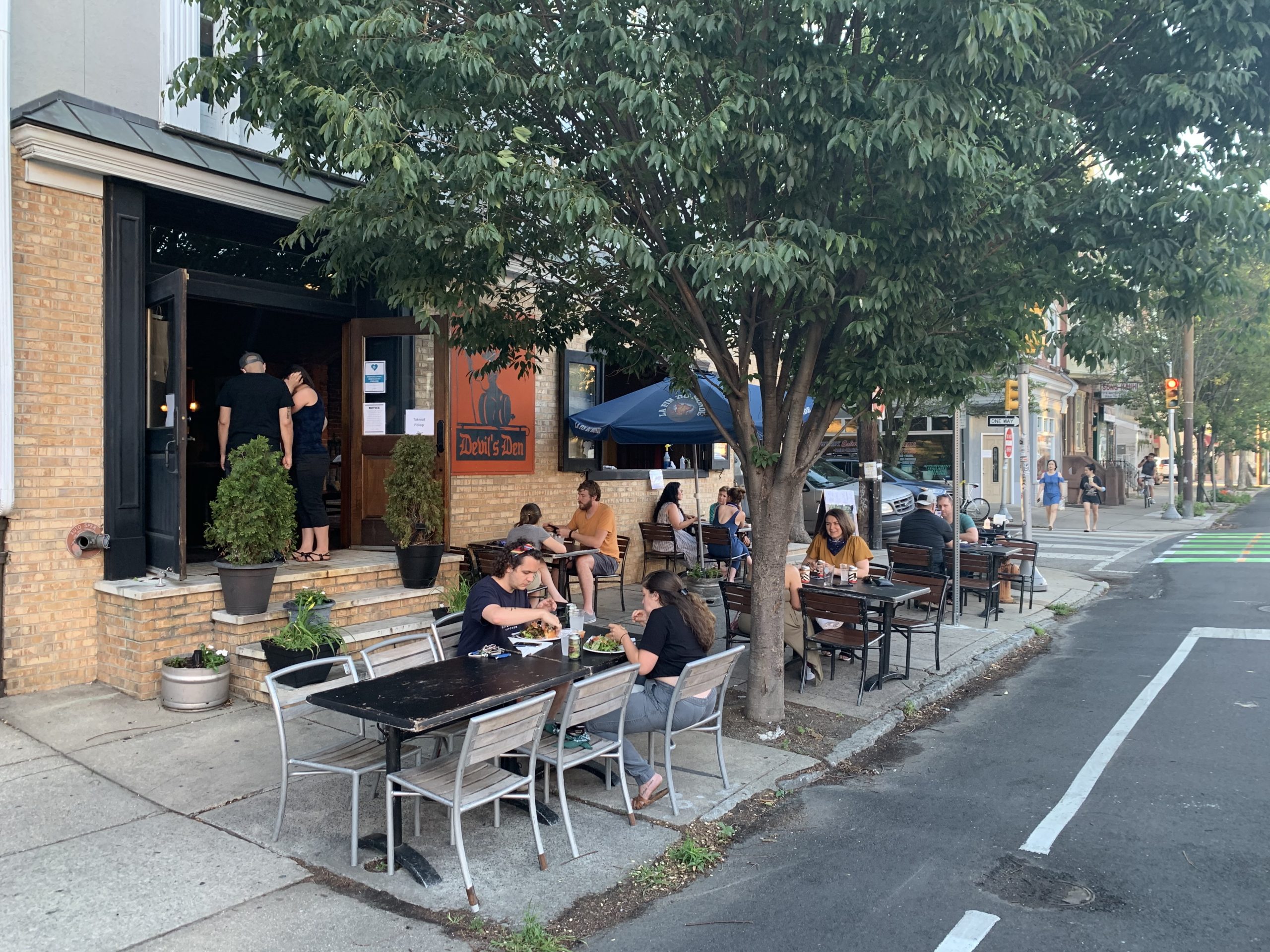 Erin Wallace and crew at Devil's Den, South Philly's popular gastropub, are pulling out all the stops for the summer season with the launch of Bingo Beer Nights, in partnership with a different local brewery for each event, Dog Days with Duvel (in celebration of Belgian Independence Day and National Hot Dog Day) and the first-ever Drag Me to the Den, a monthly in-person drag show, throughout the months of July and August. 
To kick off the festivities, Devil's Den is bringing back its fan-favorite Bingo Beer Nights – a night of playing bingo and sipping on beer, hosted by a different local brewery every other Thursday during the summer and into fall. On Tuesday, July 13 from 7 pm – 9 pm, folks are invited to Devil's Den to play a few rounds of bingo hosted by SweetWater Brewing Company. Beer-enthusiasts will have a chance to win SweetWater merchandise, swag, and prizes, while enjoying an extensive beer selection including Sweetwater 420 Extra Pale Ale and H.A.Z.Y IPA. Each SweetWater beer purchased during the event will be $1 off. For every Bingo Beer Night, a different brewery will have two beers on draft for folks to enjoy.
Upcoming Bingo Beer Nights will take place on the following dates and times:
Tuesday, July 27 from 7 pm – 9 pm
Tuesday, August 10 from 7 pm – 9 pm
Tuesday, August 24 from 7 pm – 9 pm
Days later, to celebrate both Belgian Independence Day (July 21) and National Hot Dog Day (July 22), Devil's Den is offering a special selection of Belgian beers from Ommegang Brewery and Duvel Moortgat Brewery, as well as sensational hot dog offerings from the kitchen for Dog Days of Duvel. On Wednesday, July 21 from 4 – 10 pm guests may enjoy a variety of signature hot dog creations for $5, with a side of fries for $3, and a slew of draft, canned, and bottled beer.
The complimenting Belgian beer and hot dog pairings for the night include:
Brussels Dog – 1/4 lb. (All-beef hot dog, topped with jalapeños, corn, and a creamy queso fresco)

Suggested pairing – Ommegang Neon Rainbows

Brugge Dog – 1/4 lb. (All-beef hot dog, topped with crispy bacon, and coleslaw)

Suggested pairing – Ommegang Hennipen

Antwerp Dog – 1/4 lb. (All-beef hot dog, topped with BBQ sauce, and crispy onions)

Suggested pairing – Duvel Single
Throughout the evening, imbibers will have the chance to win special glassware courtesy of Ommegang and Duvel as part of Devil's Den planned giveaways.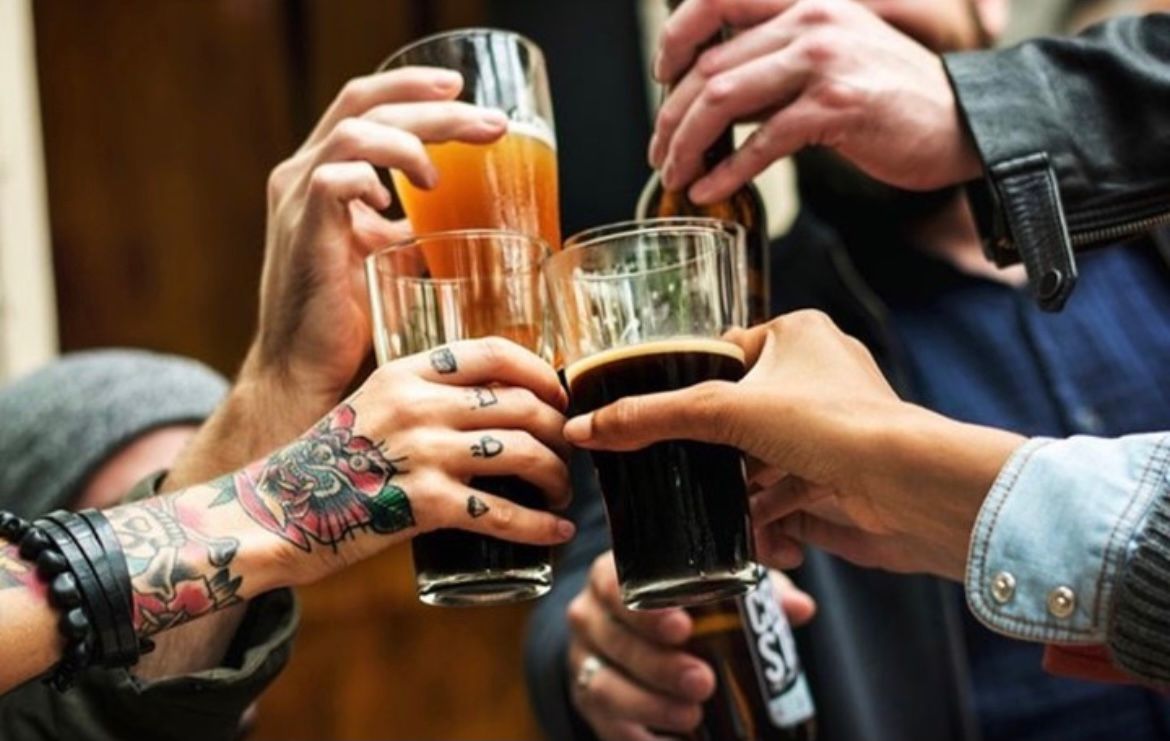 Lastly, drag is back by popular demand – this time as part of Devil's Den's first-ever series of monthly outdoor drag shows. Drag Me to the Den kicks off on Thursday, July 22 at the sweeping alfresco beer garden with seating at 7:30 pm and show starting promptly at 8 pm. Each show showcases a different line-up of performers, this go-around featuring four Philadelphia-based and adored Drag Queens and Kings Hannibal Lickher, Sapphira Cristal, Kali Coutour, and Sir Donyx. Additionally, guests may purchase a la carte delicious pub fare such as Devil's Den's Duck Fries, Bacon Mac and Cheese, House-Made Burger, and a selection of fan-favorite Mussels. Tickets are available for purchase here.
For the second installment of Drag Me to the Den, a brand-new round of acclaimed performers has been selected including Aloe Vera, Mz. Peaches, Lady Geisha Stratton, and Stefani Steel on Thursday, August 19 from 7:30 – 10 pm. Tickets are sold at $15 per seat (two-top, four-to, or six-top) for each monthly show, and this particular event can be booked here.
…
National French Fry Day
National French Fry Day is being celebrated on  Tuesday, July 13. Here are some places to celebrate one of the greatest and saltiest days on the calendar.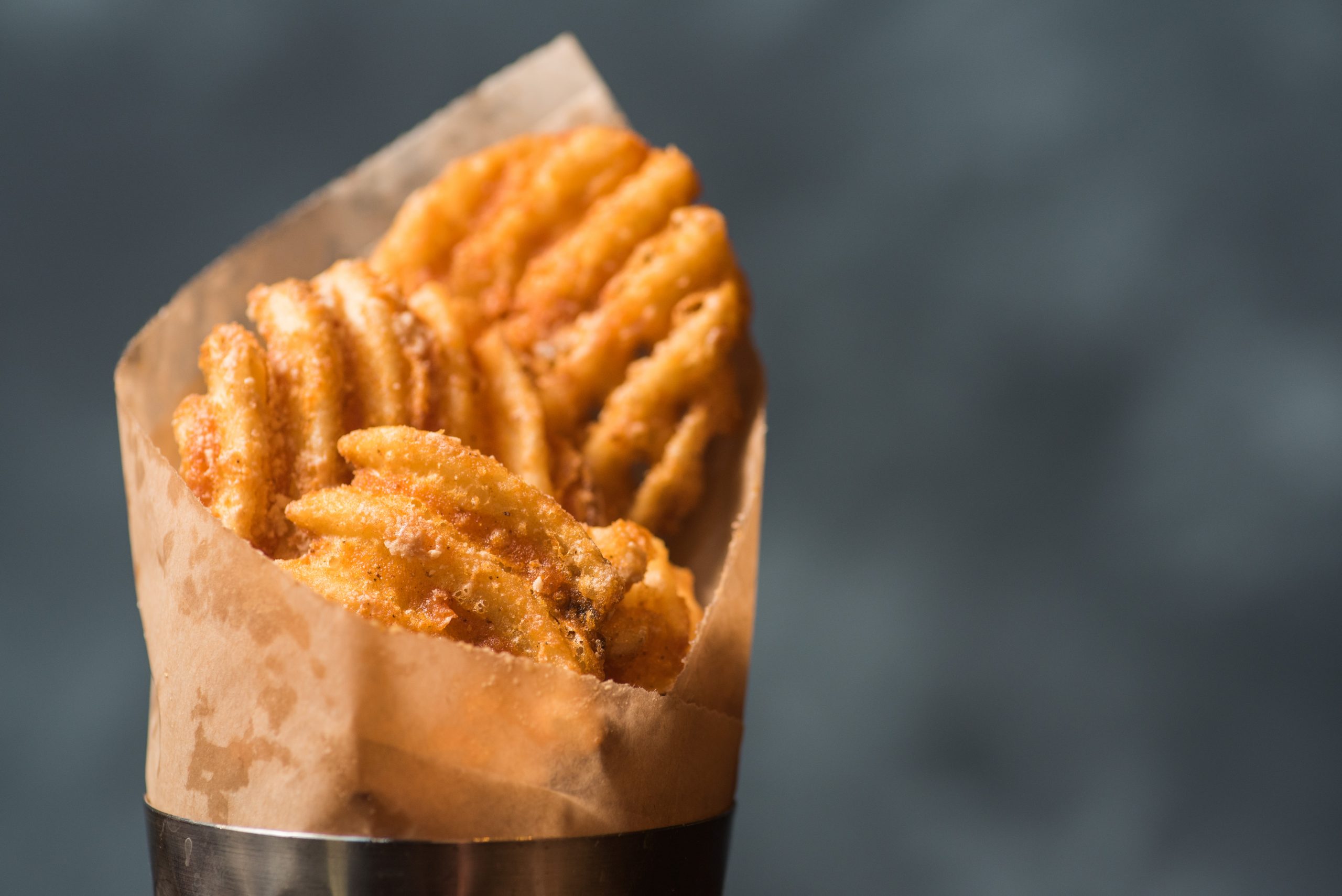 • Devil's Den: Devils Den boasts a savory selection of French fry sides for the fry-loving foodie to indulge in. On Tuesday, July 13, folks may take advantage of a killer one-day-only special of Duck Fries prepared with a mellow duck confit and glazed with a signature IPA cheese sauce, paired with a  SweetWater Brewing Co. beer, for just $15.
• The Bourse: The Marino Brothers  Cheesesteak at The Bourse Food Hall, Old City's modern artisanal food hall, offers the Bacon Cheese Fries ($5) boasting gooey cheese and crispy bacon. Guests can pair this signature crispy cheesy side, with a cheesesteak of choice from the menu.
• MilkBoy South Street: MilkBoy South Street has a fabulous fry selection for snacking including the  Green Bean Fries ($6), dipped and combined with BBQ dry rub and signature chili mayo,  The Loaded Fries ($9), covered in fresh Monterey jack cheese, crispy bacon, toppling sour cream, and garnished with chives, and the spice-forward Buffalo Fries ($10), piled and plated pulled buffalo chicken, celery, and creamy blue cheese.
• Square 1682: Square 1682 features its spin of the classic French fry with its Truffle Fries ($12), deliciously decorated with truffle oil, herbs and parmesan, and the fan-favorite Waffle Fries ($10) crafted with malt vinegar powder, and served with chipotle ranch.
…
 New Orleans's Famous World of Wings Comes to Philly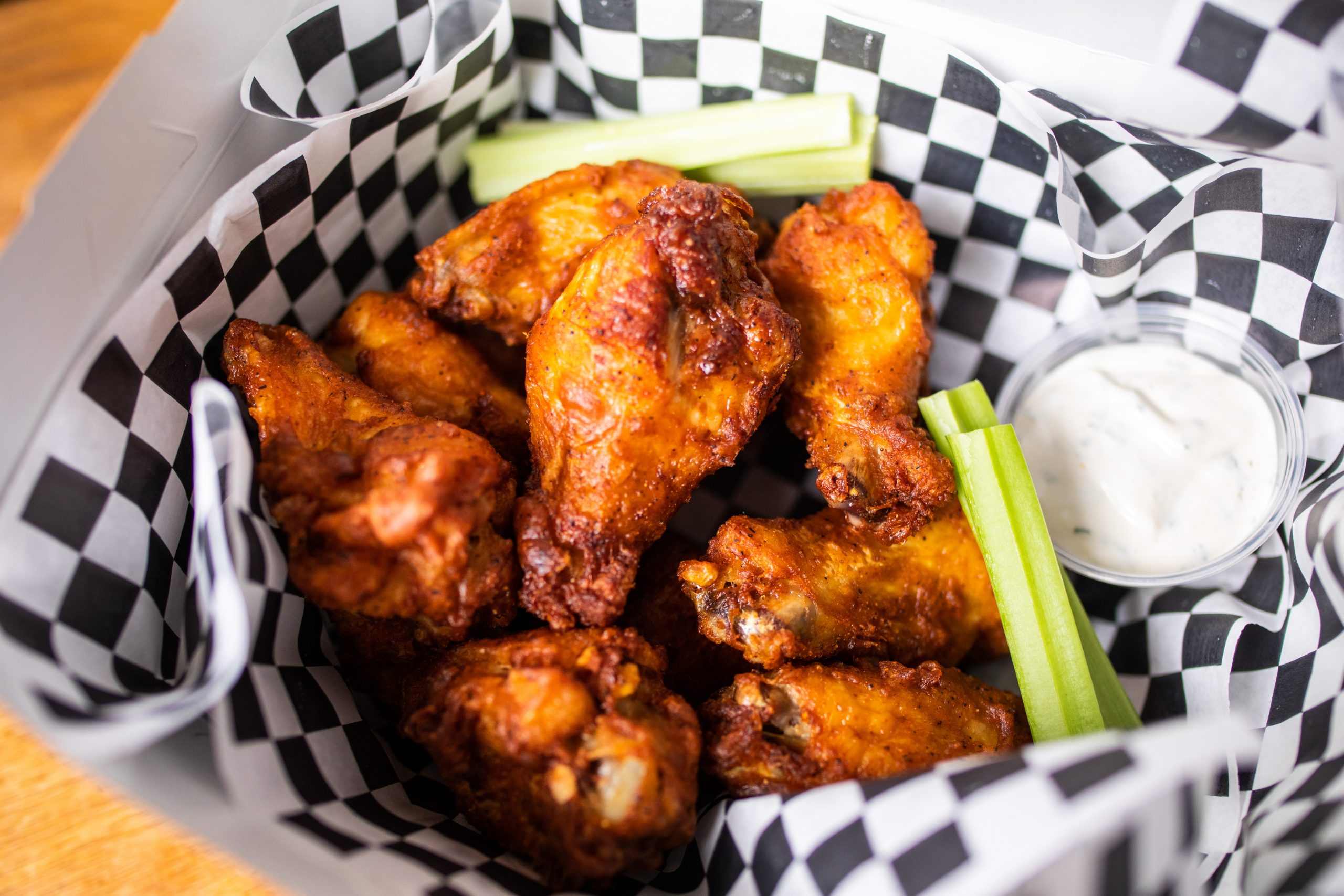 New Orleans' famous World of Wings (WOW) will fly the coop and head north to Philadelphia starting this week as part of a major national expansion. Philadelphia was selected as the first city in America as part of that national rollout. Ballard Brands teams up with Garces restaurants for a new ghost kitchen that will operate out of The Olde Bar in Old City. For Philly's wing lovers, this unique partnership is a win-win that combines the best of both worlds.
Look for a menu of fresh wings, tenders and classic American snacks that showcase WOW's Southern signature sauces and made-from-scratch spice rubs, with new recipes and inspiration from Iron Chef Jose Garces and his culinary team.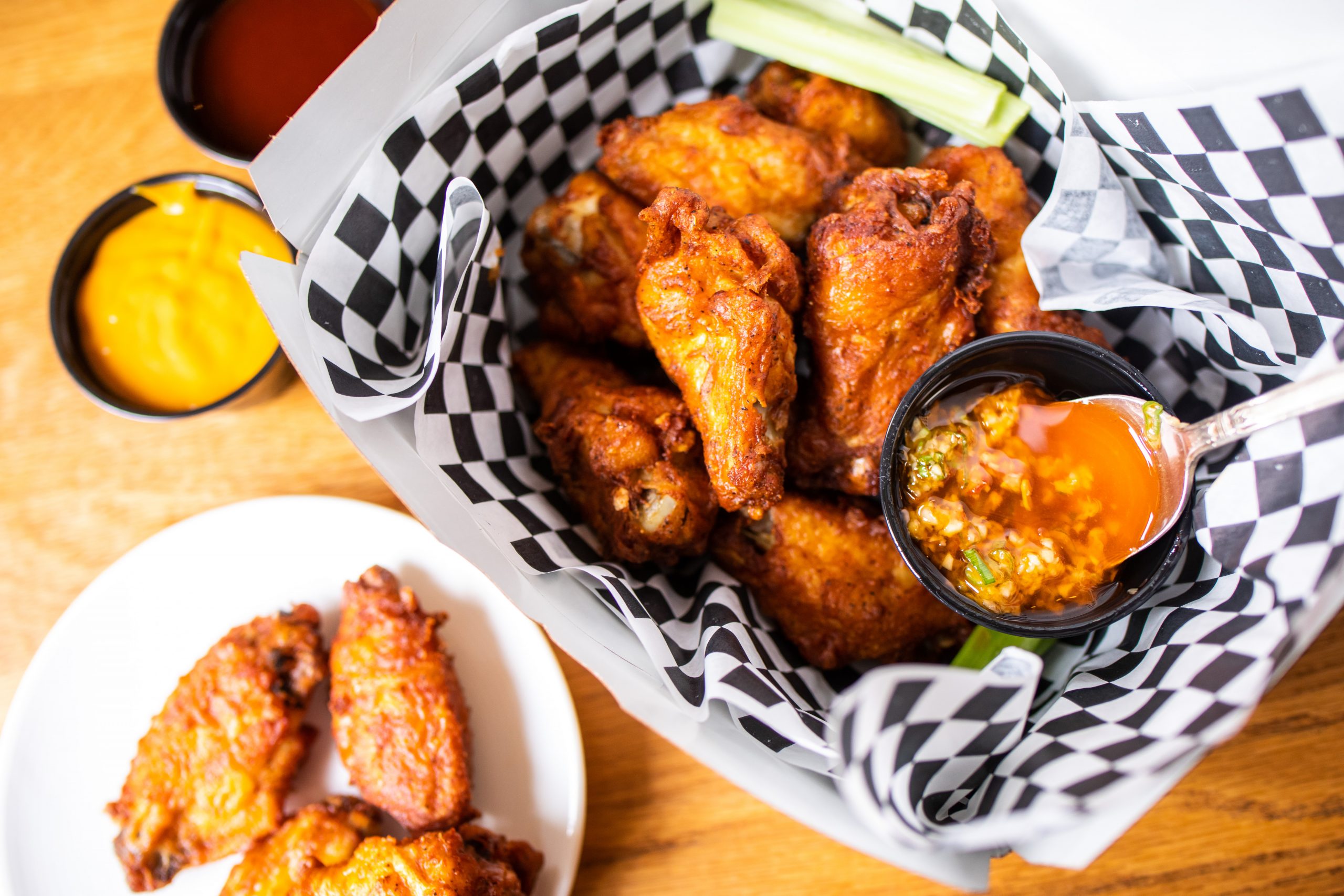 For new items, the menu features three dipping sauces inspired by Garces restaurants Amada, Village Whiskey, and Okatshe.
"It has been great collaborating with my partners at Ballard Brands to bring World of Wings to Philadelphia," said Garces. "The process has allowed me to use traditional flavor profiles inspired by the Graces' portfolio in all new ways. This new ghost kitchen launch, and our continued pivots, have set us up for future success, while expanding opportunities for our valued Garces employees. Any opportunity that lets me and the Garces team get out of the box, get creative and look ahead is a welcome one."
For Garces, WOW is the second ghost kitchen to launch successfully out of The Olde Bar, based in Old City, Philadelphia. WOW follows the ground-breaking launch of Garces Trading Company – a giant ghost kitchen, online marketplace and corporate dining solution that debuted in November of 2020.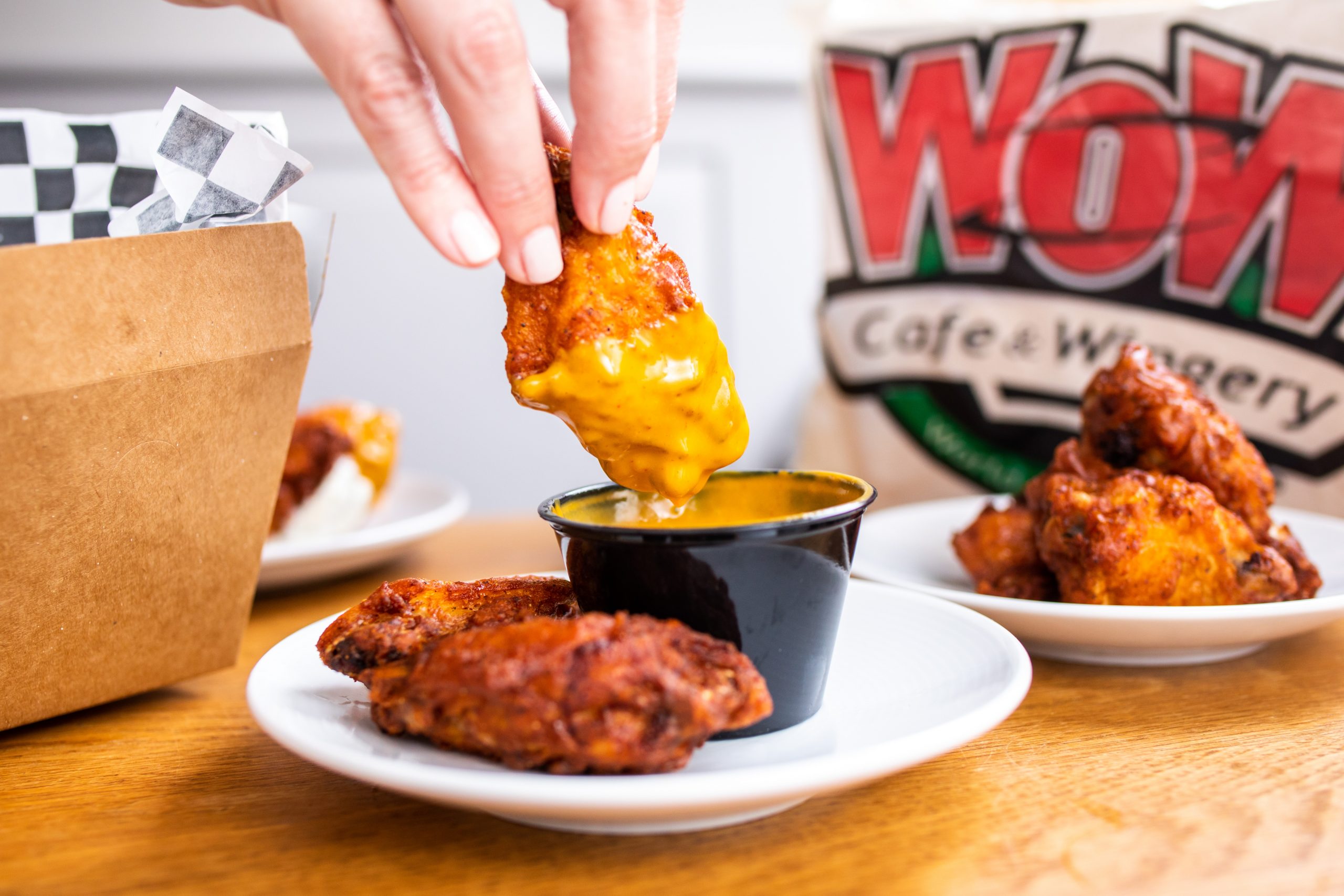 "One positive that came from pivoting throughout the pandemic and restaurant closures was our introduction to ghost kitchens," said Garces VP of Operations Nate Johnson. "The idea of expanding our menu offerings while being able to scale operationally has provided new revenue streams for our group as well as a creative outlet for Chef. Introducing WOW to the market through the use of a ghost kitchen, and delivery-only menu, makes perfect sense."
World of Wings launch in Philadelphia is the start of big things to come for Ballard and Garces. WOW will begin a national expansion that begins in Philadelphia – and will continue throughout the summer and into the fall in cities across America.
"We are honored to work with one of Philly's best hometown chefs and our partner, Jose Garces," said Ballard Brands CEO Peter Boylan. "In a city where delicious dishes and big tastes rule, the introduction of the World of Wings marries fresh ingredients and world-renowned flavors with Garces-inspired sauces."
Snacks 
Mac N' Cheese  (Vermont White Cheddar Mac N' Cheese)
Shanghai Tots  (Tater tots drenched in Shanghai Sauce and served with a side of ranch)
Sweet Potato Fries
Mozzarella Sticks  (Served with a side of marinara)
Cheese Fries
Side Salad (Lettuce, tomatoes, cucumbers, carrots, croutons, and choice of dressing)
Tenders (Fresh and never frozen chicken tenders. With your sauce of choice)
Two Pieces  (Tenders with a choice of Ranch or Blue Cheese)
Three Pieces  (Tenders with a choice of Ranch or Blue Cheese)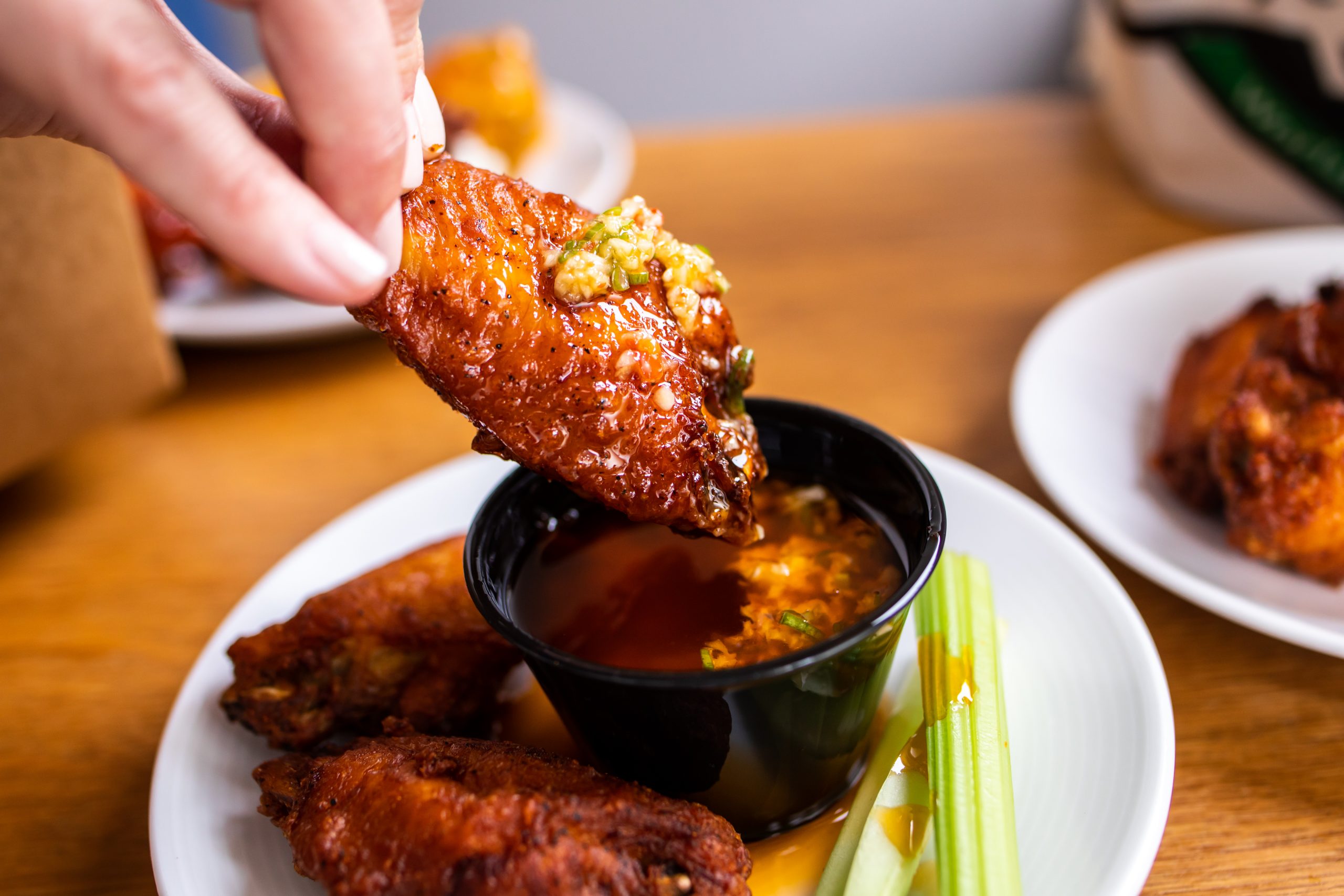 The Wingery: Traditional or boneless with the sauce of your choice
Five Pieces  (Traditional or Boneless, comes with a side of Ranch or Blue Cheese)
Ten Pieces  (Traditional or Boneless, comes with a side of Ranch or Blue Cheese)
Sauces
Village Whiskey  (BBQ Mustard)
Amada – Espelette (Iberian Chilis)
Okatshe (Ginger Garlic Chili Scallion)
Teriyaki
Honey BBQ
Mesquite BBQ
Buffalo (Mild)
Buffalo (Hot)
Thai Chile
Hours are Wednesday and Thursday, from 4 pm to 9 pm, Friday, from 4 pm to 10 pm, Saturday, from 12 pm to 10 pm, and Sunday 12 pm to 9 pm.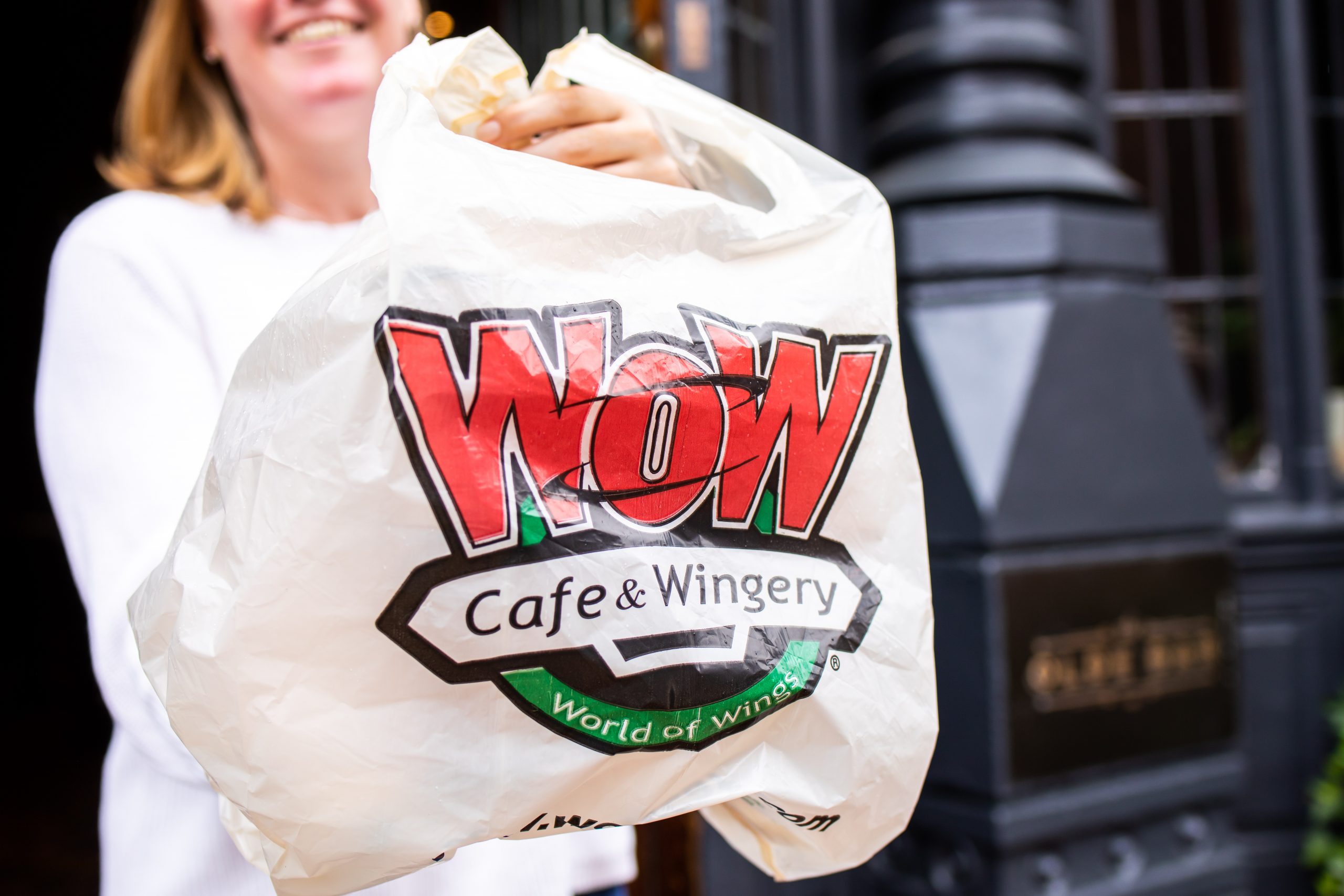 You can get delivery from the new ghost kitchen on Uber Eats, Grub Hub, Door Dash, and Caviar.
---
You can follow Candis McLean on Twitter (@CandisRMcLean) and e-mail her at [email protected].
Subscribe, rate, and review all Philly Influencer podcasts here. Follow Philly Influencer on Twitter, Facebook, and Instagram.