With the holidays in full swing, it's time to dive into something a little different.
As sports leagues across the globe are shuffling schedules, revamping protocols, and even canceling games, let's dive into the world of Christmas music.
This article will feature my personal top 10 favorite holiday "bangers" and which feature film you could possibly hear them in, as well as taking a trip down memory lane at what important or unique sporting event took place at the time of the song's release. So, let's take a break from the no-name bowl games, NBA G League play, and take a stroll through Whoville.
10. "Mele Kalikiama" – Bing Crosby
We're starting off the list with a legend. There's no doubt that Bing Crosby is a certified holiday staple (look no further than his Little Drummer Boy duet with David Bowie.) While the song may not be a traditional banger per se, it has a very playful elemental vibe to it, and is a head bopper when watching Christmas Vacation – which, by the way, is arguably the best Christmas movie ever. How can you forget that iconic Clark Griswold poolside daydream?
Notable sporting event: Christmas Vacation was released December 1, 1989. Maybe you remember seeing it in theatres after watching the Eagles take care of an awful 1-15 Cowboys team, winning 20-10 at Veterans stadium on December 10, which saw Randall Cunningham connect with Cris Carter for a memorable first touchdown. This was the first game between the two hated franchises after allegations of a bounty being put on Cowboys kicker Luis Zendejes just weeks before on Thanksgiving.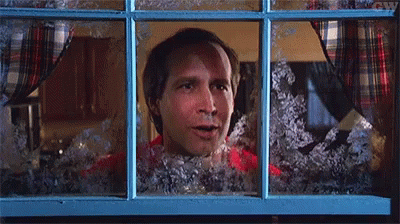 …
9. "This Christmas" – Donny Hathaway
Donny Hathaway, one of the most soulful voices of the 20th century, recorded and released this song in 1970. However, it wasn't until years after his passing when this song became a real holiday staple. This song has become so popular over the years that in November 2007, there was a feature film made called This Christmas starring Idris Elba and Regina King with the title song being performed by an up-and-coming artist, Chris Brown.
Notable sporting event: November 26, 2007. The lowest-scoring NFL game since 1993 featuring a Monday Night Football match-up between the Pittsburgh Steelers and Miami Dolphins in a muddy, foggy Miami night. The final score was 3-0 in favor of the Steelers after a late fourth quarter field goal by Jeff Reed. It's the record for all-time lowest-scoring game in NFL history, as we have yet to see a 2-0 final or 0-0 tie.
…
8. "It's beginning to look a lot like Christmas" – Donny Mathis
Absolutely love this song. It just grabs you from that opening hook 10 seconds in. You just know it's Christmastime. I'll be frank, I only know of Johnny Mathis through Christmas songs, and that's embarrassing considering I have a degree in music. But it is what it is. In my opinion, the best way to enjoy this song is, of course, by watching Home Alone 2: Lost in New York. The transformation of Tim Curry's face into the Grinch … iconic. Brilliant.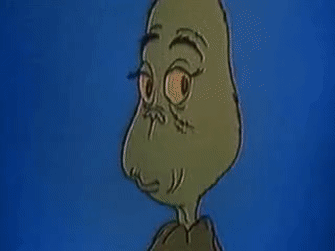 Notable sporting event: November 19, 1992. Flyers defeat the Rangers, 7-3, at the Spectrum, seeing goals from a pair of Flyer greats in Eric Lindros and Mark Recchi.
…
7. "Believe" – Josh Groban
I know, you're all gonna tackle me for this selection. Slow, boring, drawn out… yadda yadda yadda.
However, this is my list. Point-blank, this is a tremendous song from an even better movie, The Polar Express (2004). I'd wager the average sports fan may not have a clue as to who Josh Groban is, but just know this: he has one of the more distinct, unique, voices out there, and that is on full display with his Christmas hit "Believe."
Notable sporting event: December 5, 2004. Eagles rout Brett Favre and the Green Bay Packers, 47-17, at Lincoln Financial Field. Donovan McNabb has one of his best career starts, throwing for 464 yards and five touchdowns, three of which went to Brian Westbrook.) This was the year the Eagles dominated the NFC, going 13-3 overall, but ultimately fell short in Super Bowl XXXIX against the Cheatriots.
…
6. "Linus and Lucy" – Vince Guaraldi trio
I couldn't complete this list without the great Vince Guaraldi Trio. A Charlie Brown Christmas debuted on American television December 9, 1965. In a world with no social media, internet, or binge-watching, families gathered around their television sets when something new and anticipated debuted. Although I'm in my early 30s, I make it a point to watch A Charlie Brown Christmas every holiday season, and when you hear the first couple notes of "Linus and Lucy," you are officially in the holiday spirit.
Notable sporting event: Eagles visit the Pittsburgh Steelers on December 12, 1965, cruising to an easy 47-13 victory behind Pro Bowl quarterback, Norm Snead.
…
5. "Christmas in Hollis" – Run DMC
First, let me start off by settling the debate once and for all. Die Hard is a Christmas movie. As a matter of fact, I'm watching it right now as I write this column. In the mid-to-late 80s, Run DMC was no stranger to turning out hits, and they certainly struck gold with this holiday smash. "Christmas in Hollis" is an absolute banger, and I'm thankful John McTiernan agrees, having selected this song for his movie. Die Hard (1988) is a must-watch during the holidays, and listening to Argyle jam out to this song in the beginning of the movie lets us all know that it's Christmastime.
Notable sporting event: December 3, 1988. Oklahoma State running back Barry Sanders becomes the 54th holder of the Heisman Trophy.
…
4. "Run Rudolph Run" – Chuck Berry
The year was 1996. My mom took my sister and me out to see a movie on Black Friday. That movie? Jingle All the Way. In what is one of the earliest memories I have of going to the movies, I sure did pick an absolute gem. Jingle All The Way is one of the most outrageous movies of all time. Forget that it's a holiday movie – we get to see The Terminator run around a city and go head-to-head with Sinbad of all people, in order to secure what seemingly is the world's last Turbo Man action figure. Ignore the disrespectful 19% score it received from Rotten Tomatoes and enjoy the craziness that is Arnold Schwarzenegger doing just about anything he can to make sure his kid has a Merry Christmas. Of course, in watching this movie, you're greeted with an outstanding holiday soundtrack in "Run Rudolph Run" by someone who needs no introduction, rock and roll legend Chuck Berry. This song ROCKS.
Notable sporting event of 1996: The Sixers draft future hall of famer Allen Iverson and he goes on to win the NBA's Rookie of the Year. Who can forget when AI officially announced his arrival to the NBA?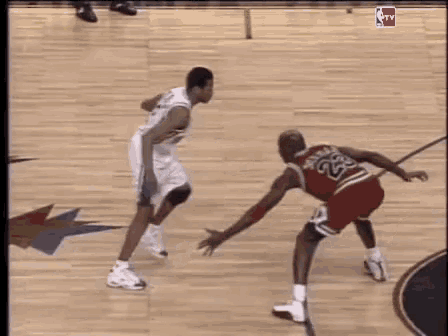 …
3. "Christmas Wrapping" – The Waitresses
We have reached the top three.
Remember, these songs may not be the best Christmas songs ever created, they just absolutely bang. This song is Exhibit A. I'll be honest, I couldn't name you another song by The Waitresses, but that's not important, because quite frankly, none of them would live up to "Christmas Wrapping." Whether you are actually wrapping presents, jamming out to this on the radio, or watching Fred Claus (2007), we have to acknowledge the greatness of this holiday banger.
Notable sporting event: December 11, 2007. The Flyers defeat the Pittsburgh Penguins, 8-2, off a pair of hat tricks from cult legends Joffrey Lupul and R.J. Umberger. What a time.
…
2. "You're a mean one, Mr. Grinch" – Thurl Ravenscroft
I have a thing for animated movies and such. A Charlie Brown Christmas was a must for this list, and now so is How the Grinch stole Christmas. It's a true coming of age story. Everyone on planet earth from Doylestown to Whoville knows this song. It's a for-sure Christmas staple that needs very little explanation. How the Grinch Stole Christmas debuted on December 18, 1966, to mass success, and has been popular amongst several generations including mine, having seen the Jim Carrey adaptation in theatres in 2000.
Notable sporting event: December 2, 2000. Allen Iverson bags a double-double (37 points, 10 rebounds) in a Sixers win over the Charlotte Hornets, 95-74. With this win, the Sixers improved to 13-2 on the season in what would be a historic run for the franchise, finishing first overall in the Eastern Conference, but eventually falling to the Los Angeles Lakers in the NBA Finals in five games.
…
1. "The Christmas song" – Nat King Cole
Maybe not a true banger in every sense of the word, but this song is my undisputed No. 1 Christmas anthem. There's a reason there's a King in Nat King Cole. Arguably one of the most covered Christmas songs ever, you hear this song and instantly fall in love with the holidays. Although this song can be found in countless movies, the most poignant moment comes from a scene in Catch Me If You Can (2002) when Frank Abagnale Jr. escapes police custody, briefly, to check in on his estranged family from outside a window. Every time you see this, your mind just fills up with memories of being with family on Christmas Day. This song encapsulates everything that screams the holidays. It is truly the best.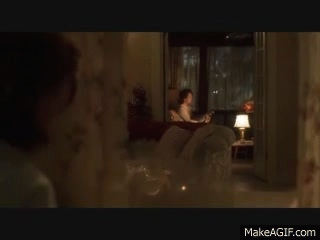 …
So, what are some of your favorite holiday bangers? Feel free to comment, share, and debate on Twitter and Facebook.
Wishing you all a very happy holiday and looking forward to a new year filled with good health and success.
---
You can follow Bruce Vail on Twitter (@BruceJVail) and e-mail him at [email protected].
Subscribe, rate, and review all Philly Influencer podcasts here. Follow Philly Influencer on Twitter, Facebook, and Instagram.