Blog Record: 178-136
A magical time of the year indeed! I [hopefully we?] went 5-0 on the picks last week on The Daily Ticket with Sean Brace, one of which was from the Bowl Season Special we put out [still time to get in on the action if you click here!] I'll do my best to keep that same mojo flowing this week.
This post will primarily focus on all the National Football League action we have going on this week, including one bowl game at the end.
Let's get to it!
• NFL: 49ers vs. Titans. Dec. 23, 8:20 P.M. ET (NFL Network)
Since the Derrick Henry injury, the Titans, to me, are just another bland AFC team. With Henry in the backfield, the Titans can control the ball and have a top possession weapon in the league with a solid defense to back them up. With him absent, they have a decent defense, but end up needing Ryan Tannehill to do more than he can do consistently to keep them in games. This has led to Tennessee losing three of their last four games, and letting the Colts back into the conversation for the AFC South title.
On the other side, the 49ers are actually structured pretty similarly to the Titans. They are a run-first team that has a game-manager quarterback and a well-rounded defense. They also win games via ball control and using weapons like Deebo Samuel and George Kittle in unique ways. The key difference between the two is that one team [49ers] is still succeeding in their style of play while the other [Titans] has struggled to retool the offense without their star running back.
I'm probably going to have two separate picks in this game, because I just might be expecting the 49ers to keep rolling. However, that's not my favorite pick in this game. With both teams being more centered on the run with an emphasis on ball control, and the Titans simply struggling offensively, the under 44.5 is my favorite play in this game.
Take Under 44.5. Check out the latest odds here.
…
• NFL: Colts vs. Cardinals. Dec. 25, 8:15 P.M. ET (NFL Network)
An honest question that a lot of people are asking themselves right now: Are the Arizona Cardinals frauds? I think you can make a case for either side, and it really depends on your definition of fraud. My best evaluation: They are a good team who was pretending to be a great team earlier in this season. In their past five games, they have losses to the Rams, Panthers, and Lions. Are they cooked? I wouldn't go that far, but the holes in the armor are certainly showing.
On the other side, the Colts are one of the hottest teams in the NFL right now. Besides a tight loss to the defending champion Buccaneers, Indy hasn't lost since October, and you'd have to go back to September to see their last loss in regulation. They completely controlled the games against the Patriots and the Bills in the last month, and Jonathan Taylor has been an absolute tank that needs more consideration for the league's MVP.
The spread opened up around four points in the Cardinals' favor, and has already dropped down to one. I'm all over the Colts in this one, they are the better team right now by a somewhat wide margin.
Take Indianapolis +1. Check out the latest odds here.
…
• NFL: Chargers vs. Texans. Dec. 26, 1:00 P.M. ET (CBS)
This is probably my favorite game on the schedule this week. I know the Texans have proven they aren't the worst team in the NFL this year, somewhat cementing they won't have the first pick in the draft with their win against the Jaguars last week. Still, this team has shown us time and time again when they are put up against good competition, they fold faster than Evelyne Chia, the world record holder for speed origami (specifically making cranes). Feel free to double check, that's a fact.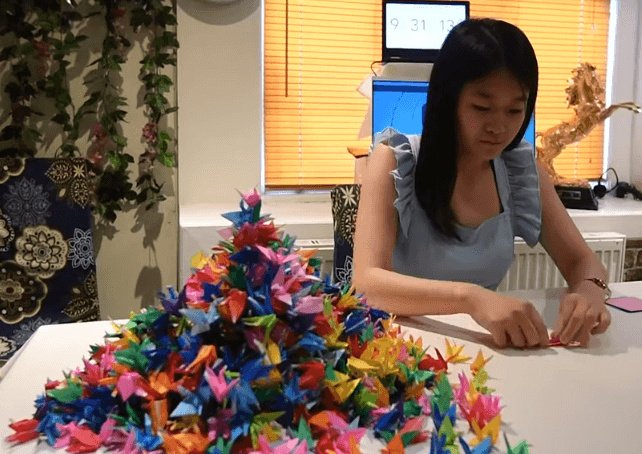 The Texans have lost by 15+ points to the Colts (twice), Seahawks, Rams, Cardinals, Bills, and Panthers. The only teams of any quality that they have played well against were the Patriots (25-22 loss), and the Titans (22-13 win, after Henry was hurt.) The Texans look like a garbage team when they run into any sort of offense talent generally, and the Chargers have plenty of that.
This pick is really a fade the Texans play for me, but I will say I like the Chargers on added rest and having motivation to bounce back after a divisional loss to the Chiefs. The Chargers need to win this game in order to solidify their playoff position, and I buy into them taking control of this game early and winning by closer to 20 than 10.
Take Chargers -9. Check out the latest odds here.
…
• NFL: Ravens vs. Bengals. Dec. 26, 1:00 P.M. ET (CBS)
I've heard some people I respect in the industry going on the opposite side of me on this one, which obviously can cause a little doubt in my own head. But I still have to trust my own read here (and, hey, we've been hot!).
The Ravens have lost three straight games by a combined four points, and it's a fair argument that if Lamar Jackson didn't get hurt, they probably beat the NFC-leading Packers last week. I understand the argument they are playing good football even though they are coming out on the losing side, but, for me, the fact remains that this team is just simply losing games right now. We don't know if Jackson will be back by Sunday, and even if he is, we don't know if he's at full strength. I understand Tyler Huntley has been good as a fill in, but I still don't buy him carrying this team to a division title over the long haul if Jackson continues to miss time.
On the other side, the Bengals have been one of the most up-and-down teams in the NFL. In fact, they haven't had a streak of three wins or losses in a row this season – it has generally been two wins, two losses, like clockwork since mid-September. Consistently inconsistent isn't the best argument to be picking a team, though. The reason I'm picking the Bengals goes back to their dominating 41-17 win over these same Ravens in late October. The Lamar Jackson System™ has limitations, and certain teams just figure out how to highlight his weaknesses passing the ball. Cincinnati is one of those teams. Add the fact that the Ravens are somehow even more injured than they were earlier in this season, and I smell a Bengals blowout win here once again.
Take Bengals -2.5. Check out the latest odds here.
…
• NFL: Dolphins vs. Saints. Dec. 27, 8:15 P.M. ET (ESPN)
This is our lowest total on the board, and I think it's for very justifiable reasons. Both of these teams still find themselves alive in the playoff race, so this will have a bit of a playoff atmosphere on Monday night. The Dolphins have been hot for the last month and a half, after a horrific 1-7 start to the season. Sitting at 7-7 after six straight wins, even with Tua Tagovailoa showing improvement during this stretch, the defense is without a doubt the strength of this team.
For the Saints, the answer to what is the strength of the team is far more obvious to everyone. After shutting out Tom Brady and the Bucs last week in a exhilarating 9-0 victory, the Saints' defense has once again shown they are one of the elite in the NFL. Still, Taysom Hill running the offense puts such a limitation on this team, and it makes the clock run faster than any team because of the wildcat style.
This line is the lowest on the board for a reason, and I'm not going to argue with it.
Take under 39. Check out the latest odds here.
…
• NCAAF: Birmingham Bowl: No. 20 Houston vs. Auburn. Dec. 28, 12:00 P.M. ET (ESPN)
I'm going to add one more bowl game into our card for the upcoming week. Houston comes in to this contest as the ranked team with the better record, but is laying 2.5 points to Auburn. That, in some cases, would jump off the page. With context, I think that is the right way to handicap this game.
Houston has had a good season in the AAC, but with the exception of Cincinnati (who they lost to 35-20 in the conference title game), they haven't played a team that has the talent that Auburn pulls in on an annual basis. The only Power 5 team the Cougars played this year was Week 1 against Texas Tech (who isn't anything special this year), and they lost convincingly, 38-21. Sure, that's over three months ago at this point, but it just emphasizes the fact that Houston's schedule this year really had few to no quality wins (and their best win was probably against conference foe SMU).
Auburn was almost the exact opposite, which you could expect playing in the SEC. The Tigers lost their final four games of the season, but notably played very well against the current No. 1 Alabama in the Iron Bowl, losing in quadruple overtime, 24-22. Auburn also had quality wins against Arkansas and Ole Miss, both ranked then and now.
Lastly, may I remind people the name of this game? THE BIRMINGHAM BOWL!
You can be sure this will feel way more like a home game for the Tigers than a neutral site battle. Auburn has had a month to stew over that Iron Bowl loss, I think they get some rage out here (even with Bo Nix leaving for Oregon in the transfer portal.)
Take Auburn -2.5. Check out the latest odds here.
Odds provided by DraftKings Sportsbook.
---
You can follow Tim O'Keefe on Twitter (@TKO_Picks) and e-mail him at [email protected].
Subscribe, rate, and review all Philly Influencer podcasts here. Follow Philly Influencer on Twitter, Facebook, and Instagram.