We're back with a new Brew. A.J. Brown is officially a Philadelphia Eagle. Dave Chappelle got attacked on stage. Conservatism in this country is tearing America apart. Eminem is Hall of Fame bound. We have a lot to cover, so let's do this. It's Brew time!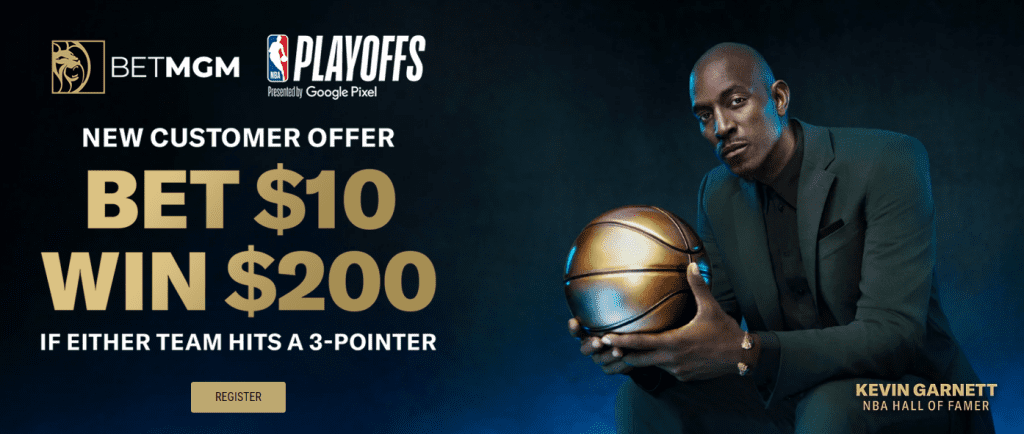 Signed, sealed, delivered
Inked through 2026@1kalwaysopen_ | #FlyEaglesFly pic.twitter.com/m5SbTRTOK4

— Philadelphia Eagles (@Eagles) May 2, 2022
QB1 meets his new weapon
Welcome to Philly. 🦅 (via @Eagles)@1kalwaysopen_ | @JalenHurts pic.twitter.com/guT5rFKVDG

— NFL (@NFL) May 3, 2022
A.J. Brown speaks
A.J. Brown: I'm glad the Eagles believe I'm one of the top guys in the league. https://t.co/Z9cDRqDFtU

— ProFootballTalk (@ProFootballTalk) May 3, 2022
This would've been a great signing for the Eagles
Saints to sign safety Tyrann Mathieu. (via @RapSheet) pic.twitter.com/5D85SRTC1F

— NFL (@NFL) May 2, 2022
NFL news
The NFL announced that it couldn't substantiate allegations made by former #Browns head coach Hue Jackson regarding deliberately losing games: pic.twitter.com/Jyvau6H6u1

— Sports Illustrated (@SInow) May 2, 2022
NFL International games
The full slate for the 2022 International Series! 🏈🌍@NFLUK | @NFLDeutschland | @nflmx | @NFLEspanol pic.twitter.com/5wKFTpPEjQ

— NFL (@NFL) May 4, 2022
So he won't get a Covid Vaccine, but he'll take steroids??? Got it.
Cardinals' Pro-Bowl WR DeAndre Hopkins is being suspended six games for violating the NFL's Performance Enhancing Drug policy, league sources tell ESPN. pic.twitter.com/hNGNX4Aegx

— Adam Schefter (@AdamSchefter) May 2, 2022
Wild scene during a performance by Dave Chappelle
Someone rushed the stage and attacked Dave Chappelle during his Hollywood Bowl performance … and the surreal moment was caught on video. https://t.co/kFf1BvJDvt pic.twitter.com/tQzrt6tMLj

— TMZ (@TMZ) May 4, 2022
Not the results this guy was expecting
Dude met Dave Chappelle's security
pic.twitter.com/L9hBG0Up4o

— Wu-Tang Is For The Children (@WUTangKids) May 4, 2022
Chris Rock has jokes
After Dave Chappelle was attacked by an audience member on stage, Chris Rock appeared on stage, grabbed the mic and asked, "Was that Will Smith?" 😭pic.twitter.com/5cruVk4Vsp

— XXL Magazine (@XXL) May 4, 2022
Republicans continue to take America backwards
MEGA SCOOP FROM JOSH GERSTEIN: The Supreme Court has voted to strike down the landmark Roe v Wade decision, according to an initial draft majority opinion written by Justice Samuel Alito circulated inside the court & obtained by @joshgerstein of @POLITICO. https://t.co/akJR9RQiFw

— Kenneth P. Vogel (@kenvogel) May 3, 2022
States where abortion will be illegal
26 states where abortion will be illegal if Roe v. Wade is overturned https://t.co/BsaH5hDrBU pic.twitter.com/nuCQynP0zU

— New York Post (@nypost) May 4, 2022
Howard Stern gives his two cents
Howard Stern blasts the Supreme Court. Says unwanted babies should be able to "live at the Supreme Court" and be raised by the Justices overturning Roe. pic.twitter.com/ghBdTMnUHV

— Mike Sington (@MikeSington) May 4, 2022
Matt Gaetz is a scumbag
There's nothing that terrifies drunken pedophile sex trafficking coke-orgy enthusiast traitor dunce Matt Gaetz more than over-educated women. pic.twitter.com/iT7iLz34Mq

— The USA Singers (@TheUSASingers) May 4, 2022
This guy is a complete disgrace and will never not be
🚨 SCOOP in @Axios AM: Former SecDef Mark Esper, fired by Trump, writes in "A Sacred Oath," out 5/10, that a red-faced Trump said as demonstrators filled DC after George Floyd's death:

"Can't you just shoot them? Just shoot them in the legs or something?" https://t.co/q7IoGOspqo

— Mike Allen (@mikeallen) May 2, 2022
Who is this snowflake???
Former NFL player Jack Brewer says he has filed a police report against MSNBC host Joy Reid, after she posted comments on twitter against black children from his school being used as props against CRT at Desantis' press conferences. pic.twitter.com/Jn1gLqvWQb

— Ron Filipkowski 🇺🇦 (@RonFilipkowski) May 2, 2022
The best wings in Philly
Whether you want them with extra sauce or a dry rub, here are the spots serving the best wings in Philly.

— The Infatuation (@infatuation) April 21, 2022
The Shadow Crew
As Elon Musk's crusade against Twitter escalated from a war of words to a full-on takeover, he was egged on behind the scenes by a mix of voices—from fellow billionaires to internet trolls—with their own beefs with the social-media platform https://t.co/7pFiHOWyj6

— The Wall Street Journal (@WSJ) April 30, 2022
What Elon wants
Elon Musk shares his vision for Twitter at the #MetGala:

"My goal, assuming everything gets done, would be to make Twitter as inclusive as possible … and that they find it interesting and entertaining and funny and that it makes their life better." pic.twitter.com/YxPktO5k8z

— The Recount (@therecount) May 3, 2022
Sonic Prime
First teaser for Netflix's 'SONIC PRIME'. pic.twitter.com/QseyA83ctT

— DiscussingFilm (@DiscussingFilm) May 3, 2022
Rich people can really be nauseating sometimes
Kylie Jenner wears Off-White wedding gown on Met Gala 2022 red carpet https://t.co/oQGATCNSMH pic.twitter.com/FKZlaHAsAm

— Page Six (@PageSix) May 3, 2022
Hailey Bieber sizzles
Hailey Bieber looks ethereal at the #MetGala. https://t.co/7pfrLBlt8g pic.twitter.com/sSeQe2v0oy

— Variety (@Variety) May 3, 2022
Addison Rae is a dime!!!
.@whoisaddison has arrived to the 2022 #MetGala https://t.co/flfiJlxUFS pic.twitter.com/OnHg4udE4L

— TooFab (@TooFab) May 3, 2022
I love me some Blake Lively
Co-chair of the 2022 #MetGala, @BlakeLively, stuns in a Versace gown that pays homage to New York City. See more here: pic.twitter.com/7IWzS6nKdZ

— Vogue Magazine (@voguemagazine) May 2, 2022
Eminem inducted into the Rock and Roll Hall of Fame
The Rock and Roll Hall of Fame just got a lot Shadier: Eminem is joining the 2022 Rock Hall class. https://t.co/wQZhxzkAg8

— The Detroit News (@detroitnews) May 4, 2022
New ASAP Rocky dropping
🚨NEW A$AP ROCKY DROPPING THURSDAY 🚨 pic.twitter.com/ecx1E9RbBK

— XXL Magazine (@XXL) May 3, 2022
This week in history
29-years ago today Wu-Tang Clan released their debut single 'Protect Your Neck' (1993) … pic.twitter.com/t1P5Ns67In

— Rex Chapman🏇🏼 (@RexChapman) May 3, 2022
The Rock celebrated his 50th birthday
The @Twitter outpour of birthday wishes for @TheRock on this most electrifying birthday! pic.twitter.com/jg3HNz9E10

— WWE (@WWE) May 3, 2022
Hello Mandy Rose!!!
🔥🥀🔥🥀🔥#NXTSpringBreakin #WWENXT @WWE_MandyRose pic.twitter.com/sJwYWzVPG5

— WWE (@WWE) May 4, 2022
One of the best pages to follow on Instagram
View this post on Instagram
Outta nowhere
#RKBro OUTTA NOWHERE!@RandyOrton @SuperKingofBros pic.twitter.com/fJWmlfapBc

— WWE (@WWE) May 4, 2022
You can follow The Pi Brew on Twitter and Instagram (@thepibrew) and e-mail at [email protected] for anything you think should be included in the Morning Brew.
Subscribe, rate, and review all Philly Influencer podcasts. Follow Philly Influencer on Twitter, Facebook, and Instagram.