The Philadelphia Phillies were not favorites heading into their Wild Card showdown with the St. Louis Cardinals, but defied the odds in booking a spot into the National League Divisional Series this week.
Aaron Nola struck out six Cardinal players in 6 2/3 innings on Saturday night while Bryce Harper hit a solo homer in a 2-0 victory on Saturday night, helping Rob Thomson's squad eliminate the Cardinals from postseason action. It was the second-consecutive playoff victory for the Phillies, now setting them up for a NLDS showdown with N.L. East rivals Atlanta Braves.
"He's special," fellow Phillies pitcher Zack Wheeler said about Nola, who also pitched in Monday's playoff-clinching game in Houston. "Awesome pitcher. He's stepped up big for us both times right when we [absolutely] needed him."
"I just wanted to — obviously, I knew what the stakes were, but I wanted to stay within myself and not try to do anything I haven't done all year and just pitch my game," Nola said.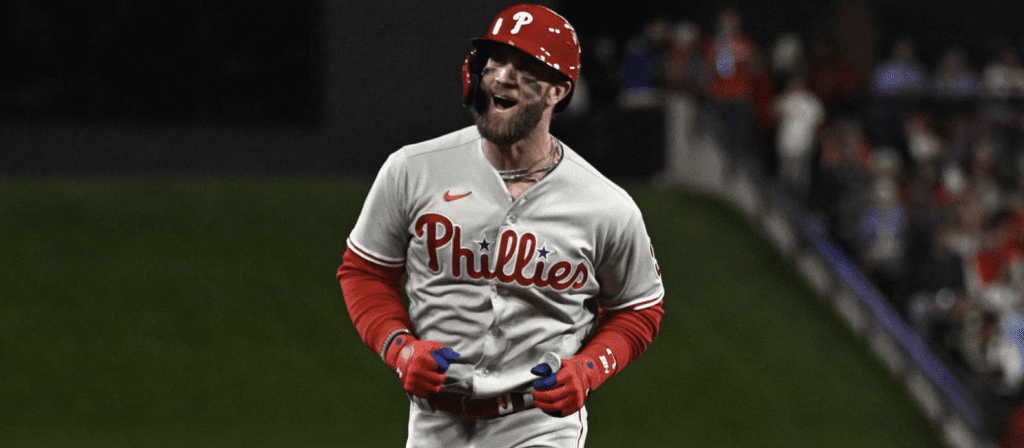 Both Nola and Wheeler impressed in this weekend's wins over the Cardinals, allowing just six hits in 13 combined innings pitched on Friday and Saturday. In addition, the Phillies bullpen also helped shut the door in final innings, with Seranthony Dominguez, David Robertson, and Zach Eflin all playing key roles in crucial situations.
Kyle Schwarber also added an important insurance run in Saturday's win, helping the Phillies pad their lead and eventually close the door on the Cardinals season. Add that to Jean Segura's big-time performance in the final moments on Friday's Game 1 win, and you have a confident Phillies squad that will be ready to give the Braves their best, both in Atlanta and back home at Citizens Bank Park.
"I can promise you, nobody's excited to play the Phillies right now," Phillies catcher J.T. Realmuto said. "We're in a good spot."
The Phillies were 8-11 against the East-winning Braves in 2022, winning five of those eight matchups at CBP.
---
You can follow Larry Henry on Twitter (@lhenry019) and e-mail him at [email protected].
Subscribe, rate, and review all Philly Influencer podcasts here. Follow Philly Influencer on Twitter, Facebook, and Instagram.