New Ghost Kitchen Pop-Ups in Philly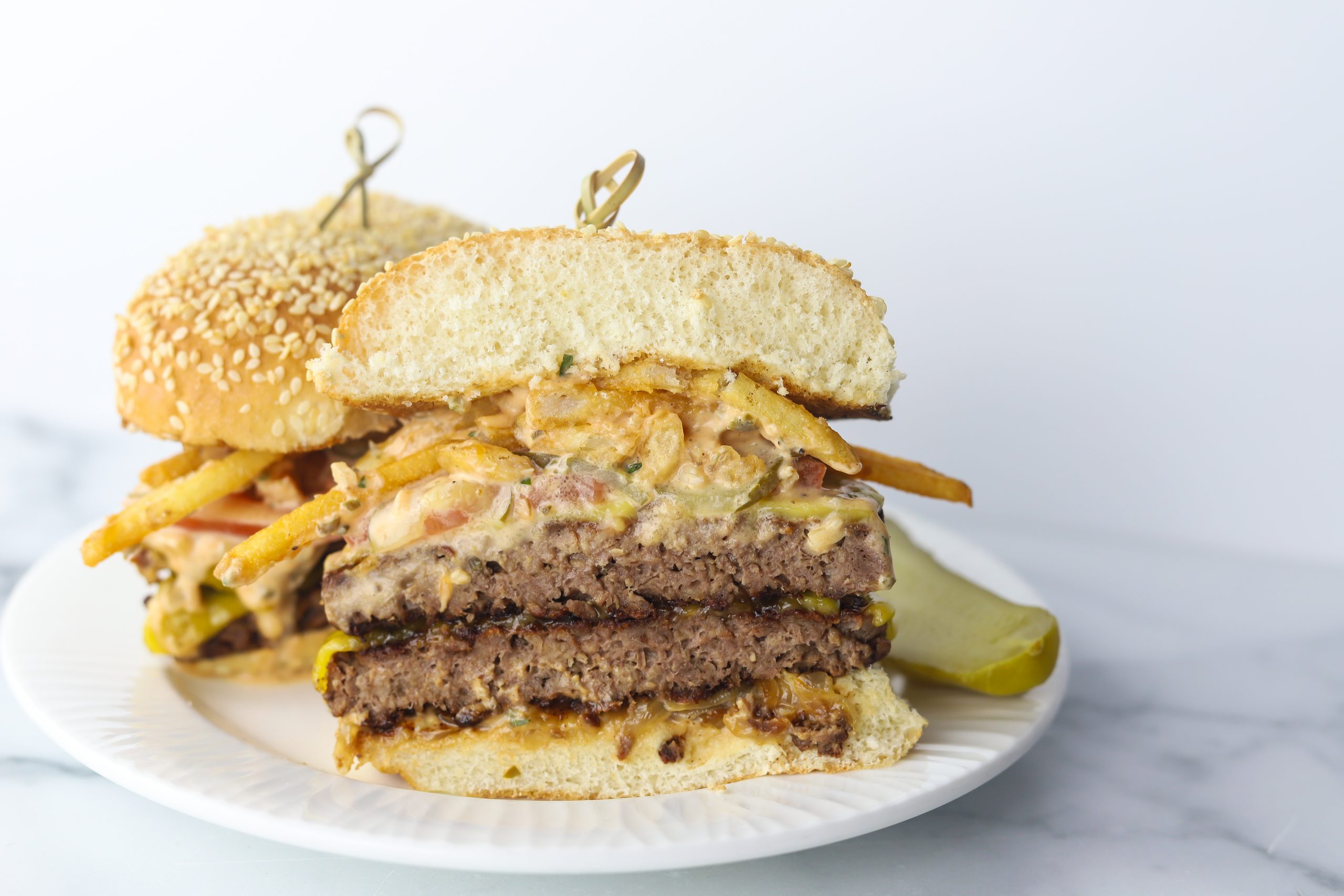 • Livy's Plant Based Foods: Livy's Plant Based Foods is bringing a diverse menu of affordable, sustainable, and high-quality vegan dishes inspired by comfort food to the city of Philadelphia. In recent years, Chef Jose Garces has developed a personal connection and passion for plant-based cooking following the decision by his daughter Olivia—who serves as the inspiration for Livy's Plant Based Foods— to live a plant-based lifestyle. In support of her dietary choices, Chef Garces immersed himself in the cuisine style and challenged his traditional expertise and culinary training to constantly seek creative and innovative ways to deliver healthy, substantive dishes that feature rich and decadent flavors.
"The exploration of cooking plant-based foods has led me to believe that we really don't 'need' to have meat to have amazing flavors and culinary experiences. There are challenges, for sure, but meat isn't necessary to have something that is delicious and satisfying," said Chef Garces.
The menu, which ranges in price from $6.00-$20.00, will feature a collection of decadent meatless burgers, with protein choices including ImpossibleTM or black bean 'chorizo', that pair perfectly with sides ranging from crinkle-cut fries, sweet potato fries, and tots to charred corn, and vegan mac & cheese. Select signature burgers include:
The Philly Steak Burger, with vegan Cheese Wiz, caramelized onions, sautéed mushrooms, and salsa rosa
The Big Kahuna, featuring cilantro aioli, vegan white cheddar, vegan bacon, and sautéed mushrooms
The Breakfast Burger, topped with salsa rosa, vegan egg, vegan white cheddar, vegan bacon, and hash brown
The BBQ Burger, layered with pickled Jalapeno, White Cheddar, caramelized onions, crispy shallots, Alabama white BBQ, and Carolina Mustard BBQ
• Rustika: Inspired by his South American roots and explorations of Peru, Chef Jose Garces' Rustika will introduce a concept dedicated to Pollo a la Brasa, a labor-intensive Peruvian-style rotisserie chicken technique, that embodies his passion for building flavors and incorporating signature spices and savory Umami tastes. Rustika will merge vibrant, bold flavors and unique ingredients with a delicious homestyle chicken experience, drawing on Chef Jose Garces' expertise as one of the nation's foremost experts in Latin cuisine.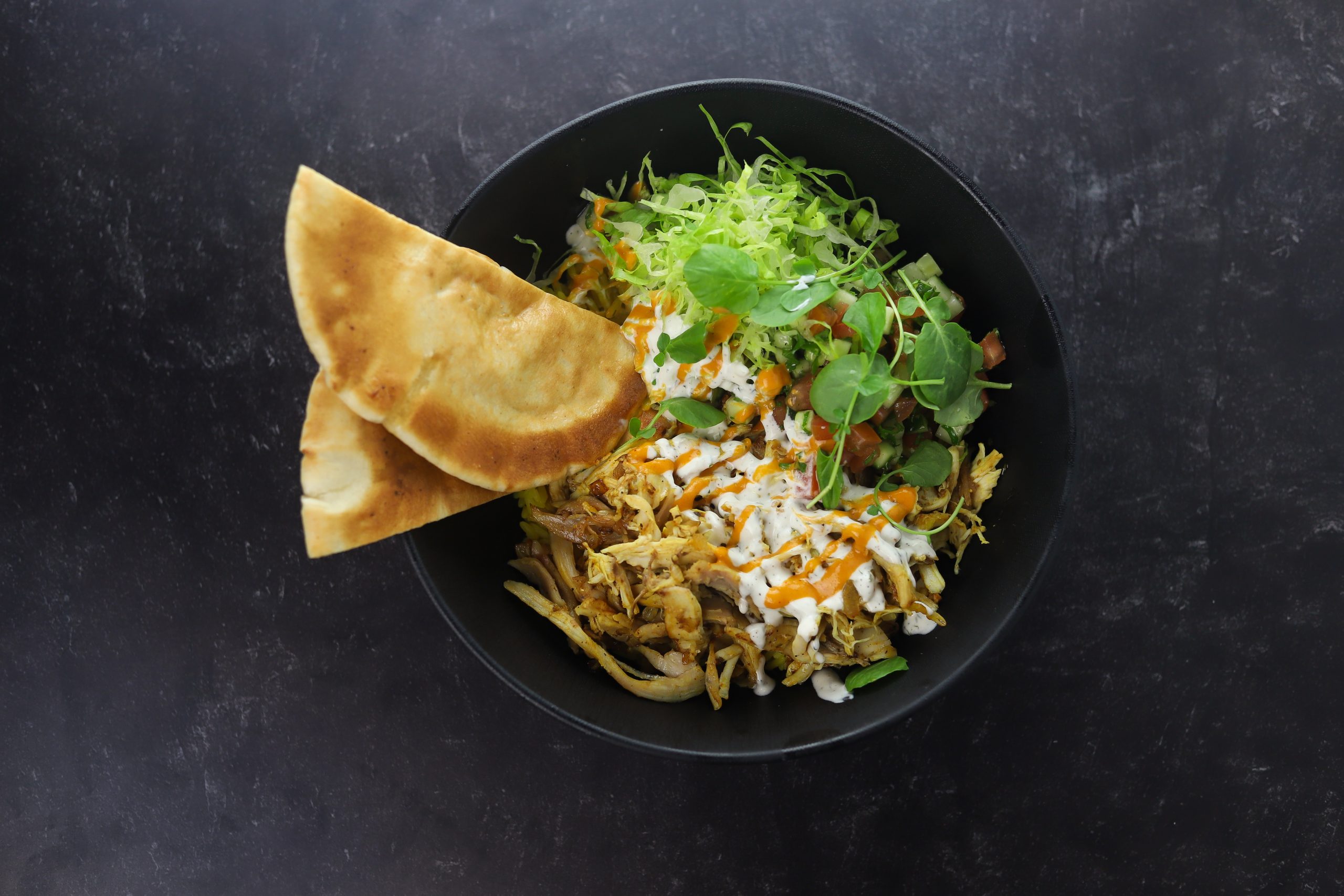 With chicken at the heart of the menu, Chef Garces prioritized the importance of sourcing the highest-quality poultry from local farms. Each natural, hormone-free bird is carefully prepared for 72 hours, during which time it is brined, marinated, dried, and cooked in a rotisserie oven to ensure the juiciest, crispiest, and most flavorful piece of chicken.
In addition to Pollo a la Brasa, Rustika features several empanadas, salads, and Latin American-inspired street food, including, but not limited to:
Halal Truck Style Chicken with White Sauce and Rice – pulled rotisserie chicken, yellow rice, harissa style red sauce, white sauce, halal mix, lettuce, tomatoes, onion, and cucumber in a pita.
Chicken Fried Rice -pulled chicken, yellow rice, ginger, garlic, carrots, broccoli, scallions, chorizo, corn, fried egg, soy sauce, fish sauce, and chopped cilantro topped with Kimchi.
Salchipapas – Hebrew National Sliced hot dogs, fried egg, Ketchup, mayo, mustard, parsley, rocoto, salsa verde, served with Russet potatoes.
Big Bowl of Chicken Soup – house-made roast chicken broth, pulled rotisserie chicken, carrots, celery, onions, garlic, fideos, poached eggs, cilantro, panca chile paste.
• What's the Catch?: George Reilly, the seasoned Philadelphia-based restaurateur who hails from across the pond, is returning to his English roots with the launch of a new pop-up concept titled What's The Catch? It's a ghost kitchen serving customizable takeout fish 'n' chips orders. The pop-up is open for take-out and delivery, operating out of the kitchen of The Twisted Tail on Headhouse Square.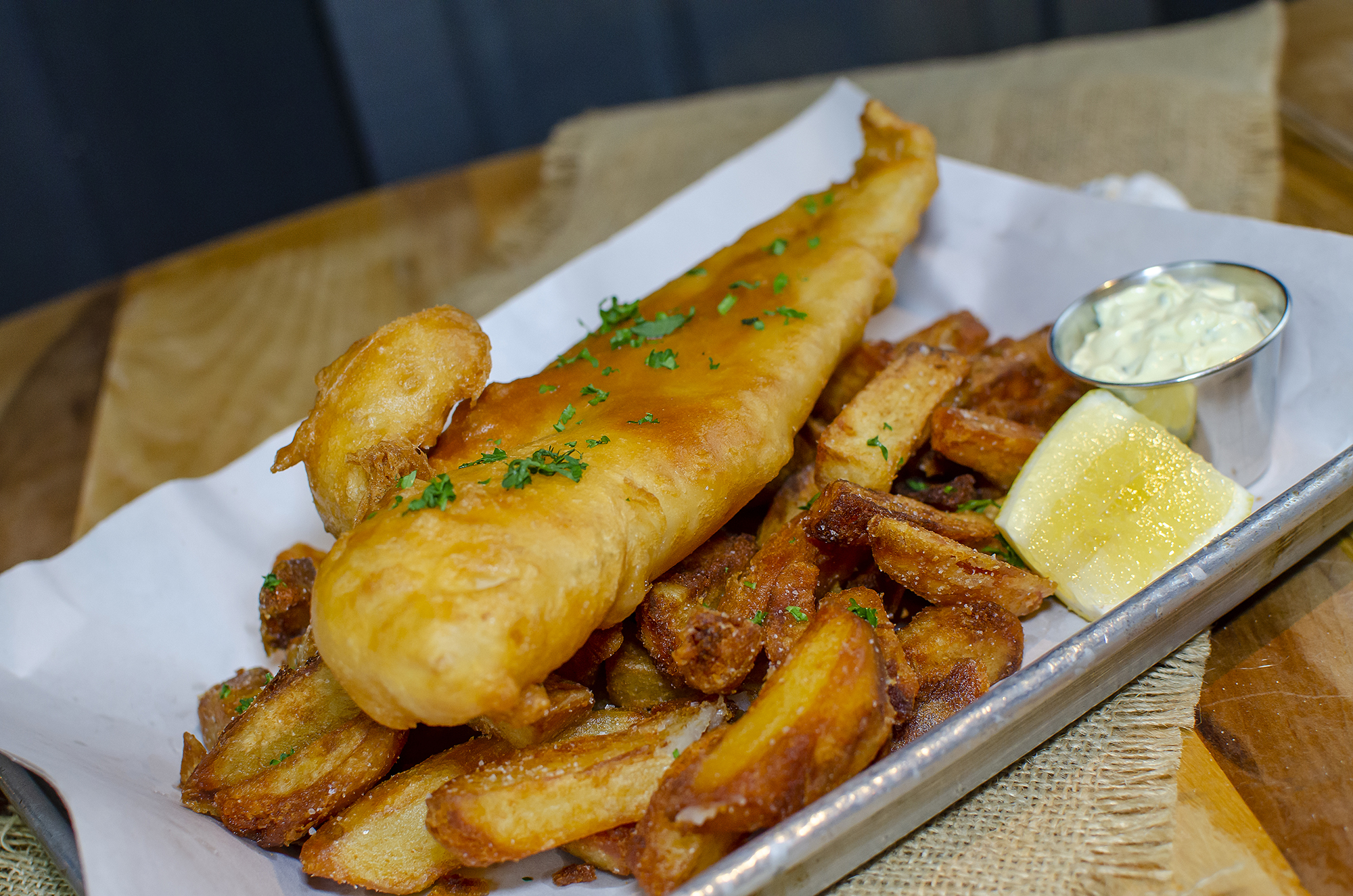 For the base, guests can choose between staples of cod or haddock, with a weekly rotating third option — Guests can also select their choice of batter as well a side dish, such as Battered Pineapple Rings or Mushy Peas, a traditional accompaniment to fish 'n' chips.
The pop-up also offers a gluten-free Batter, prepared in a separate fryer, specifically for gluten-free diners, who can also enjoy their choice of grilled fish prepared with no batter. For vegetarian guests, options include grilled tempura veggies and more.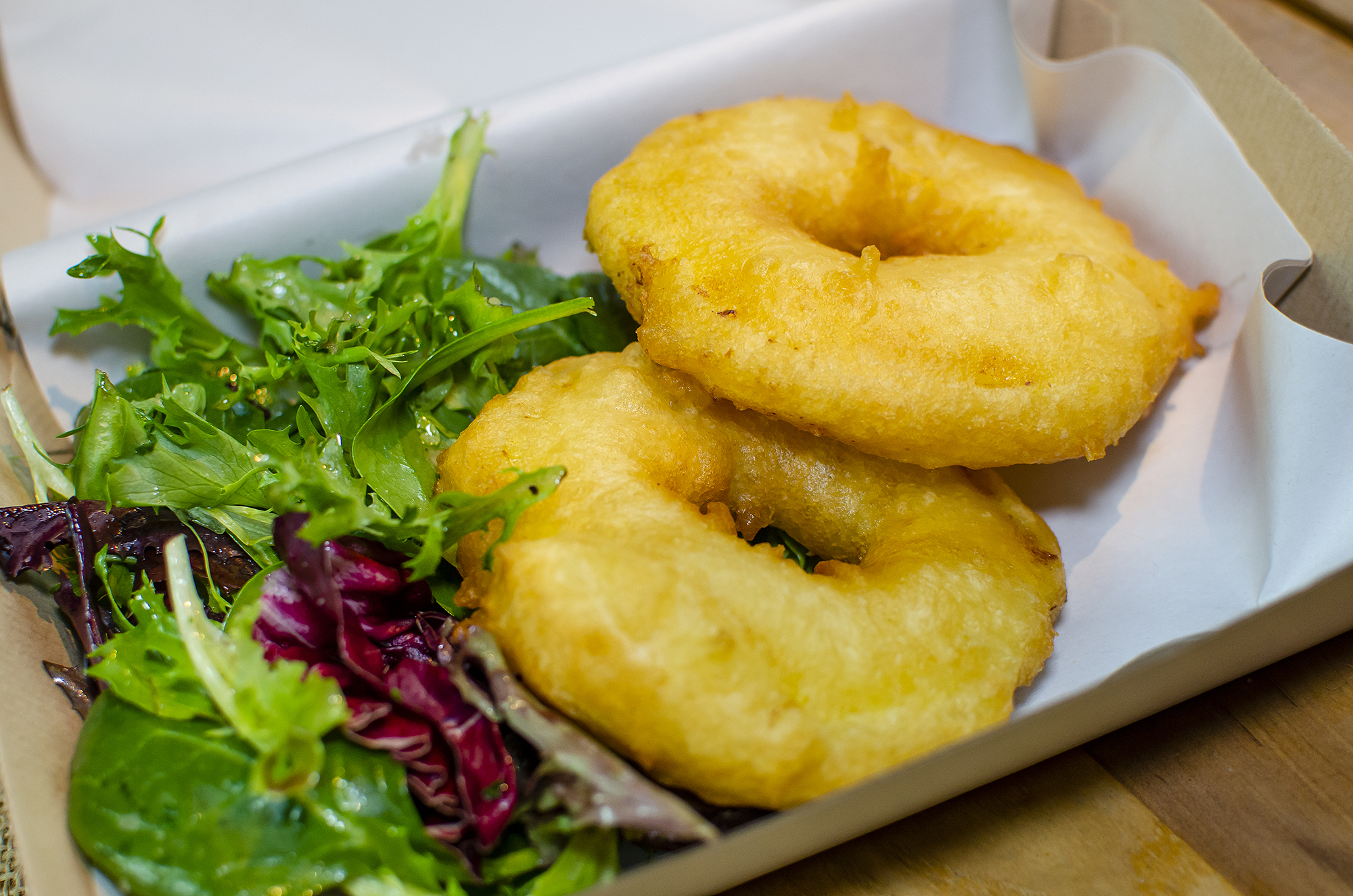 "As a Brit living abroad, Fish and Chips is a food staple that we yearn for and can rarely find done authentically," said Reilly. "What's The Catch is solving that problem and modernizing the 'Chippie' experience, giving customers the ability to customize each order to their liking, whilst still pairing with some classic Fish 'n' Chip shop sides and extras."
A properly done English chip is no small venture. Reilly, in collaboration with the culinary team at The Twisted Tail, reworked the Chips recipe many times over, until they finally reached an ideal batter recipe that produced the perfect density and crispness and chips, while maintaining the perfect consistency and size.
Pick-up orders can be made via phone at 215-558-2471. Delivery is available through Doordash, Caviar, GrubHub, and Ubereats, during restaurant hours of Wednesday through Sunday, noon to 8 p.m.  Customers can follow What's The Catch on Facebook and Instagram, or by following the hashtag #whatsthecatchphl.
…
Tinto Pintxo Wine Shop in Rittenhouse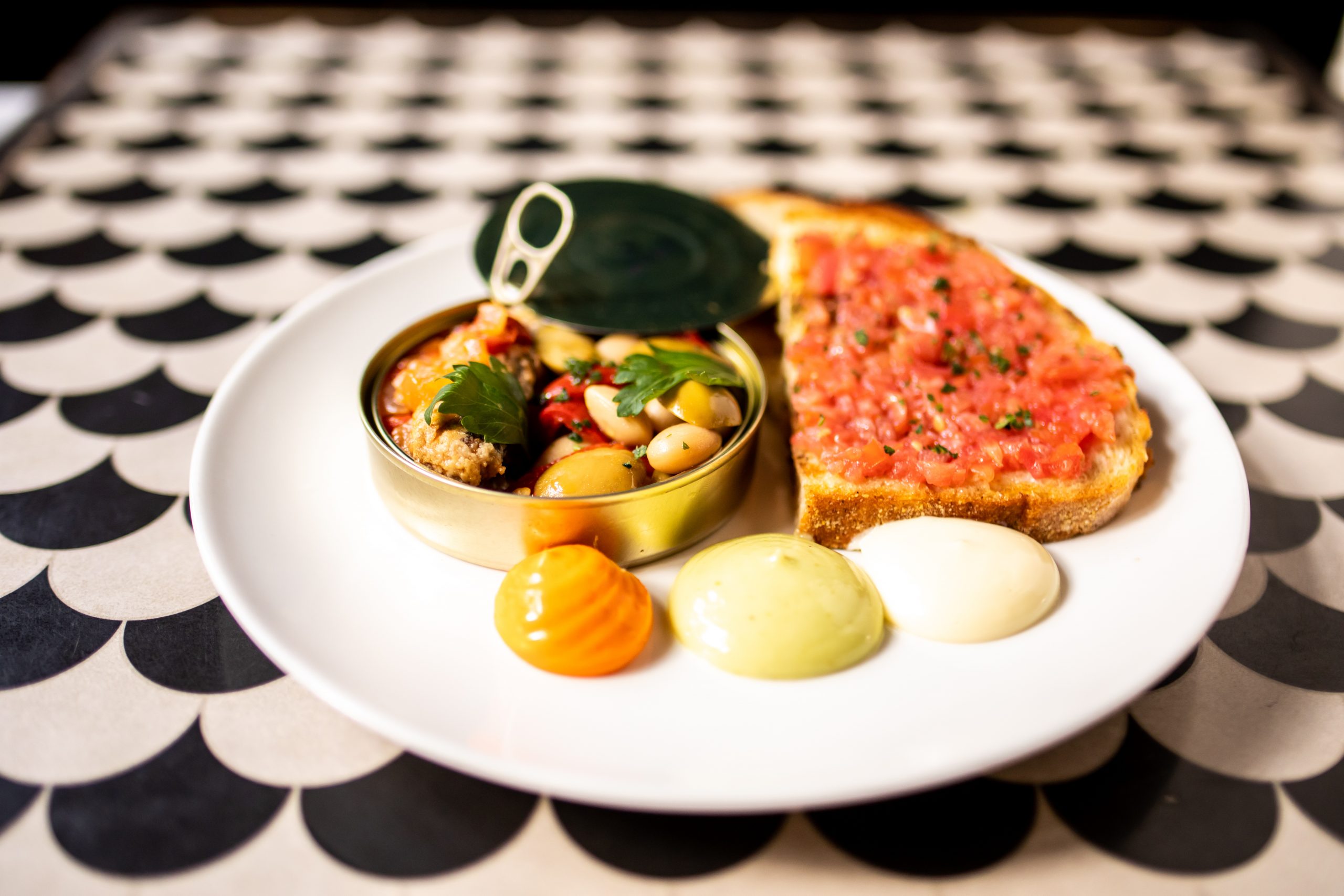 Tinto in Rittenhouse Square returns- but this time with a new Spanish wine bottle shop, a new menu, and a new name. Tinto Pintxo, next to Village Whiskey, has a brand-new Spanish wine shop that currently features 70+ wine selections by the bottle to go, tasting flights, rare/collectible gems, discounted bundles, and even a new wine club.
When indoor dining returns at 50% capacity, the kitchen brings with it an exciting new menu focusing on pintxos, which are bites from northern Spain notably the Basque region.  While Garces fans countdown to the opening of the kitchen, Garces Trading Company brings you a special sneak peek of the menu with a Chef's tasting package for only $25 a person – available for pick-up or delivery from the GTC ghost kitchen and hub out of The Olde Bar – in Old City Philadelphia.
Pintxo wine shop is currently open seven days a week, from noon to 9 p.m. For more about the wine selections and to place your wine order for pick-up at Tinto Pintxo, visit here. For more about the food preview and to place your food order, visit here.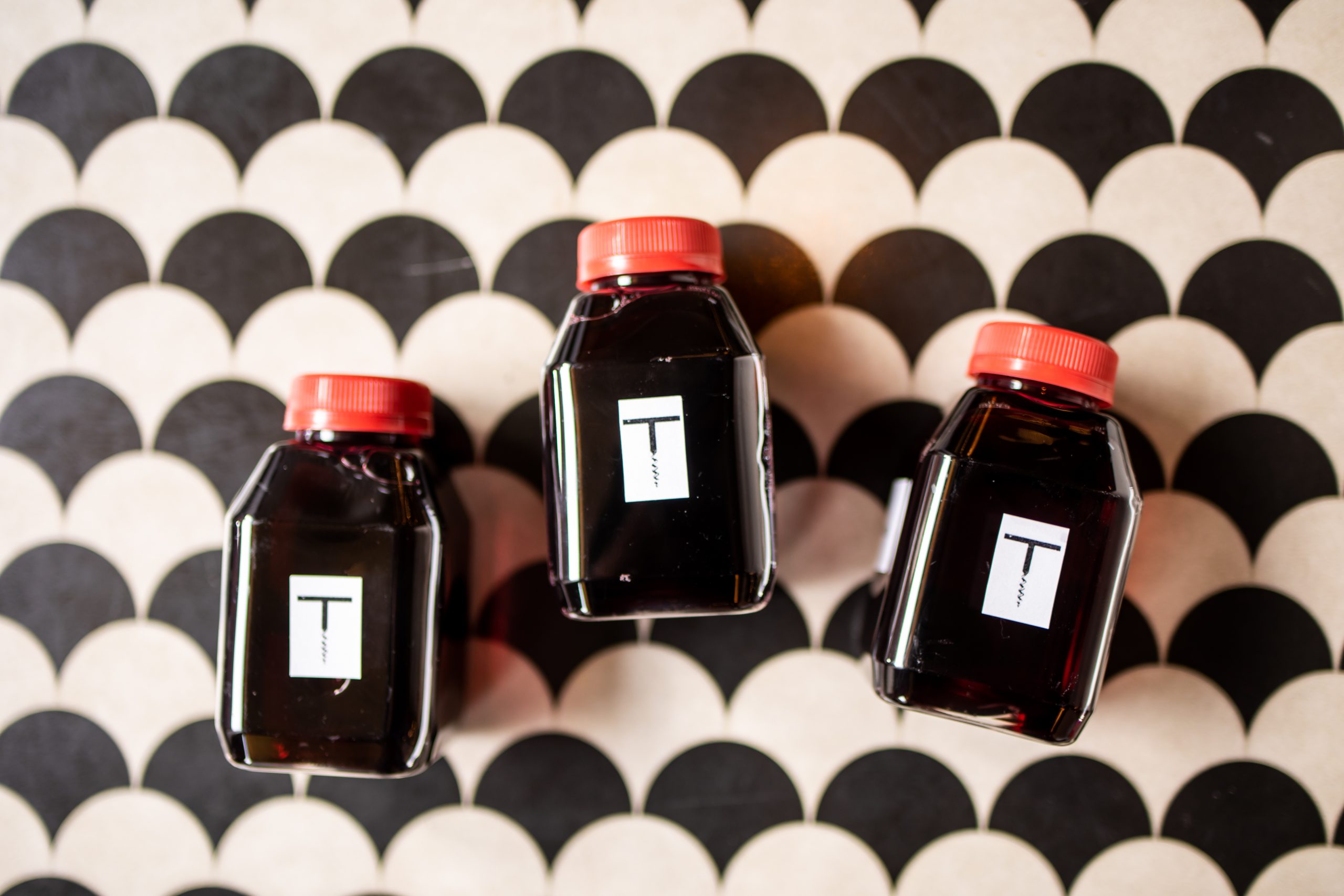 "I'm excited to bring a traditional pintxos experience to the Rittenhouse neighborhood," said Chef Jose Garces. "Our team took advantage of being closed for indoor dining to build out our new Wine shop, which features hard-to-find bottles at affordable prices. From a culinary perspective, we have developed a traditional Pintxos menu to match the casual vibe. Our hope is that our neighbors pop by to grab a bottle of wine and some snacks or a light dinner that is affordable and pairs with the wine sold in our new wine shop or pop in and share a bottle with friends or your partner."
Chef's selections include:
Jamon Serrano: Cured Spanish Ham, Egg Salad, Pickled Guindilla Pepper, Baguette
Queso Mixto: Assorted Spanish Cheeses, Seasonal Accompaniments, Membrillo
Assorted Pintxos (1pc per person):  Cordero: Lamb Loin, Eggplant, Bacon, Sherry Jus  Chistorra: Spicy Pork Sausage, Parsley  Bikini: Ham & Cheese Sandwich, Serrano Ham, Garlic Aioli, Mahon Cheese.
Tins & Toast (Choice of 1 order per 2 guests):  Sardinias Guisadas: Fried Sardines in Tomato Sauce, Bonito del Norte Ventresca: Tuna Belly in Olive Oil, Esparragos: Jumbo White Asparagus
Sweet: (1 per person): Cantunillos, Puff Pastry, Charred Banana, White Chocolate Ganache, Dulce de Leche
Suggested wine pairing for this package:
The Pinxtos Trio (3x 8oz bottles for 2) – $25
Mureda, TEMPRANILLO, 2019
Vina Reboredo, MENCIA, 2018
 Valderiz "Roble",TINTO FINO, 2018
The King's Choice (3x 8oz bottles for 2) – $35
Fatum, TEMPRANILLOS & BOBAL BLEND, 2017
Godelia, MENCIA, 2012
Rejadorada "Temple" TINTO DE TORO, 2015
…
Bridget Foy's  Returns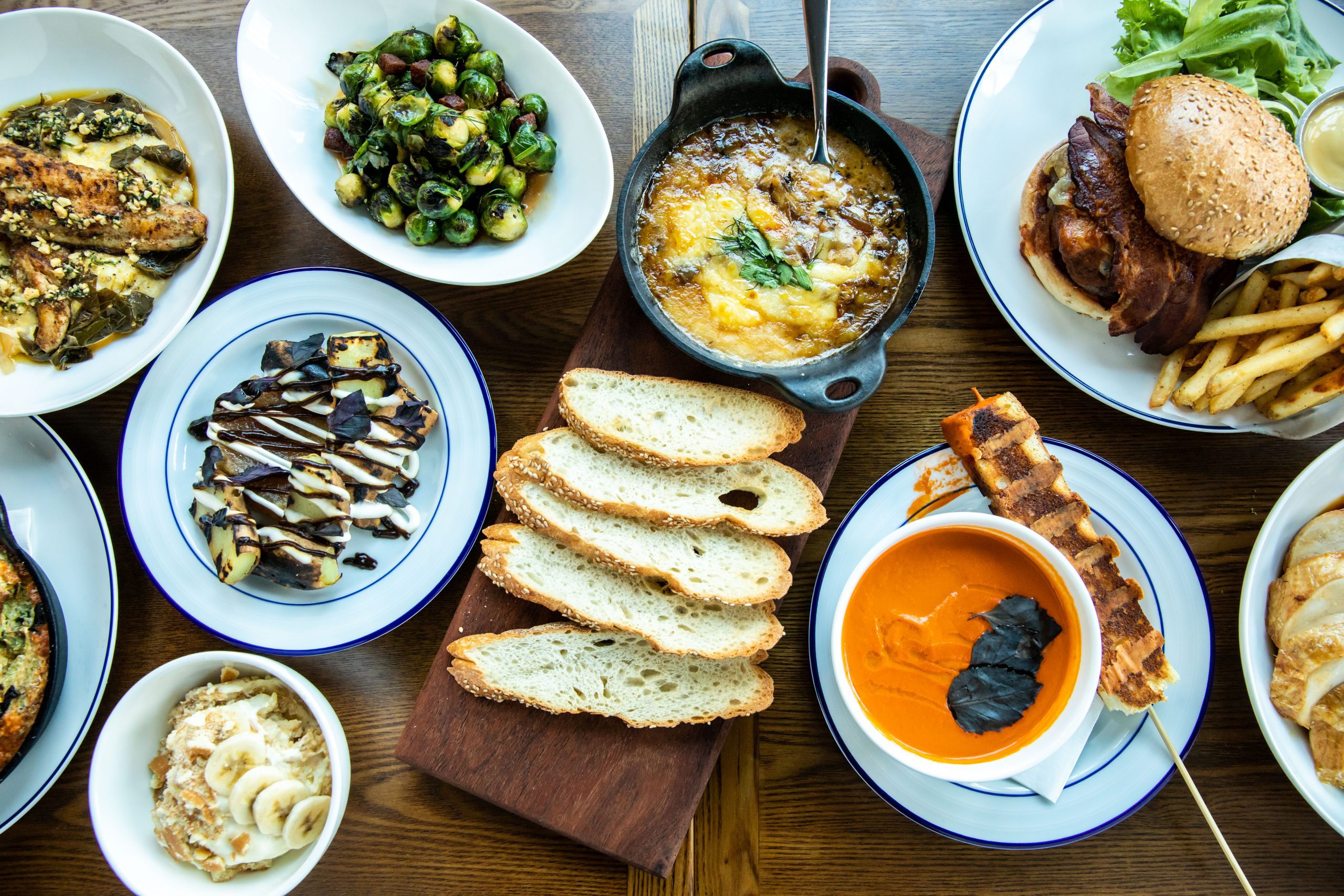 The new Bridget Foy's was a complete rebuild from the ground-up – with a total loss of the former beloved restaurant, with the only thing salvageable being the iconic stars on the brick building. The new dining room and bar feature a show-stopping gold tin ceiling, striking wood, and tiled floors, socially distanced seating, 16 oversized windows and doors opening to the sidewalk, advanced ventilation, artwork by Bernadette and Paul, and other touches of nostalgia and Americana with a light, modern and airy twist. Outside, look for more outdoor seating than ever before with a patio cafe featuring their first-ever outside bar and service window, state-of-the-art outdoor covered heating space, plus sidewalk seating on the front of the building, with room for more along 2nd Street in nice weather.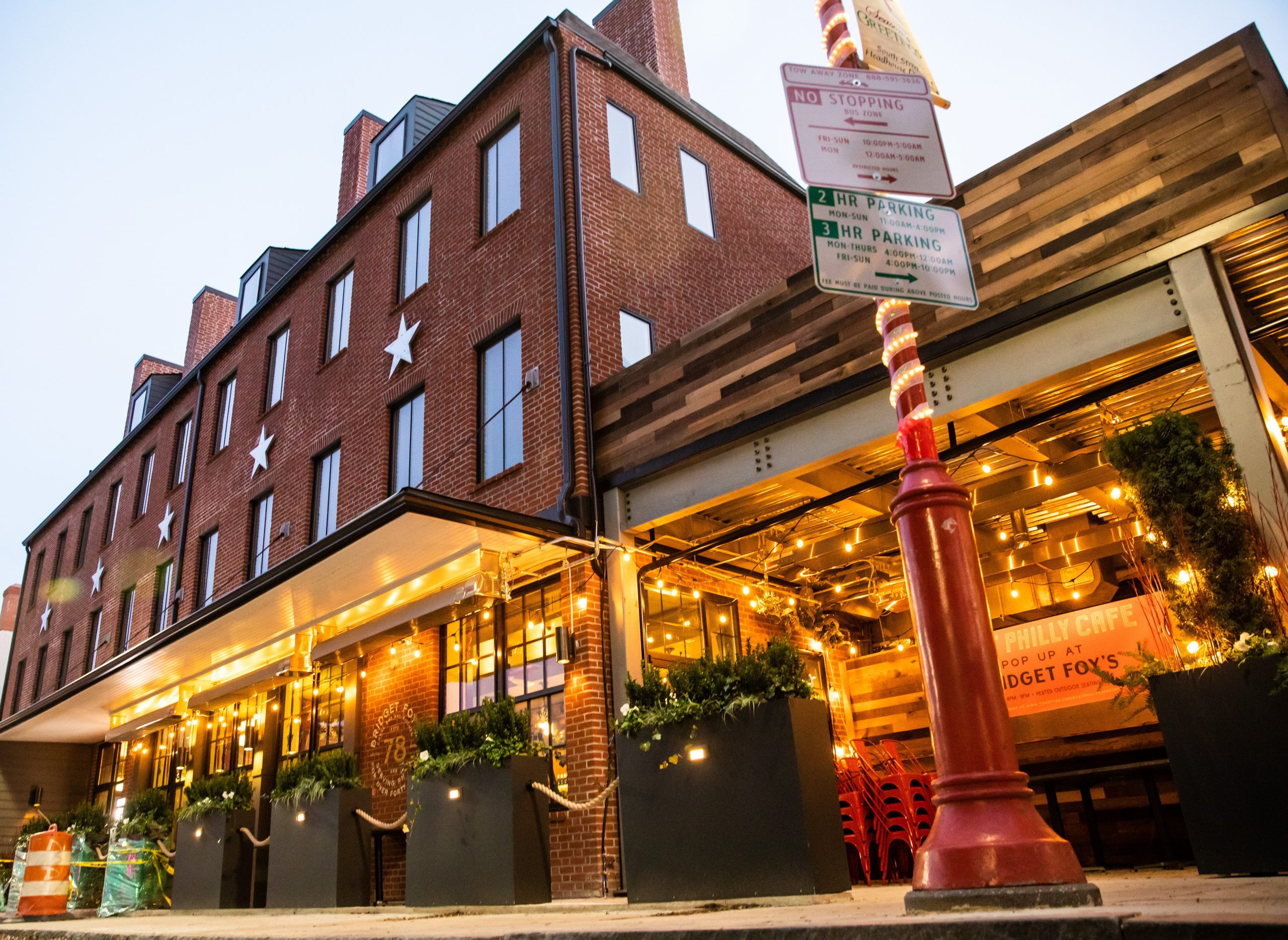 For the kitchen team, the Foy's have tapped the culinary talent of Chefs David Gilberg and Carla Goncalves of Cry Baby Pasta and formerly of Koo Zee Doo. Look for the return of updated Foy's classics and favorites, plus Gilberg's spin on American comfort cuisine. Goncalves will present her scratch pastries and desserts.
At the bar, you'll have access to cocktails that play a riff on the classics, plus a robust, accessible, and affordable selection of wines. On tap, look for craft beers, wine by the glass, sparkling wine, and batched cocktails. New, look for the first-ever Bridget Foy and Cry Baby Pasta canned cocktails that are perfect to go and for take-out. Starting services include indoor and outdoor dining, dinner, weekend brunch, and midday weekend menus, cocktails, beer, wine, cocktails to go, take-out, pick-up, and delivery.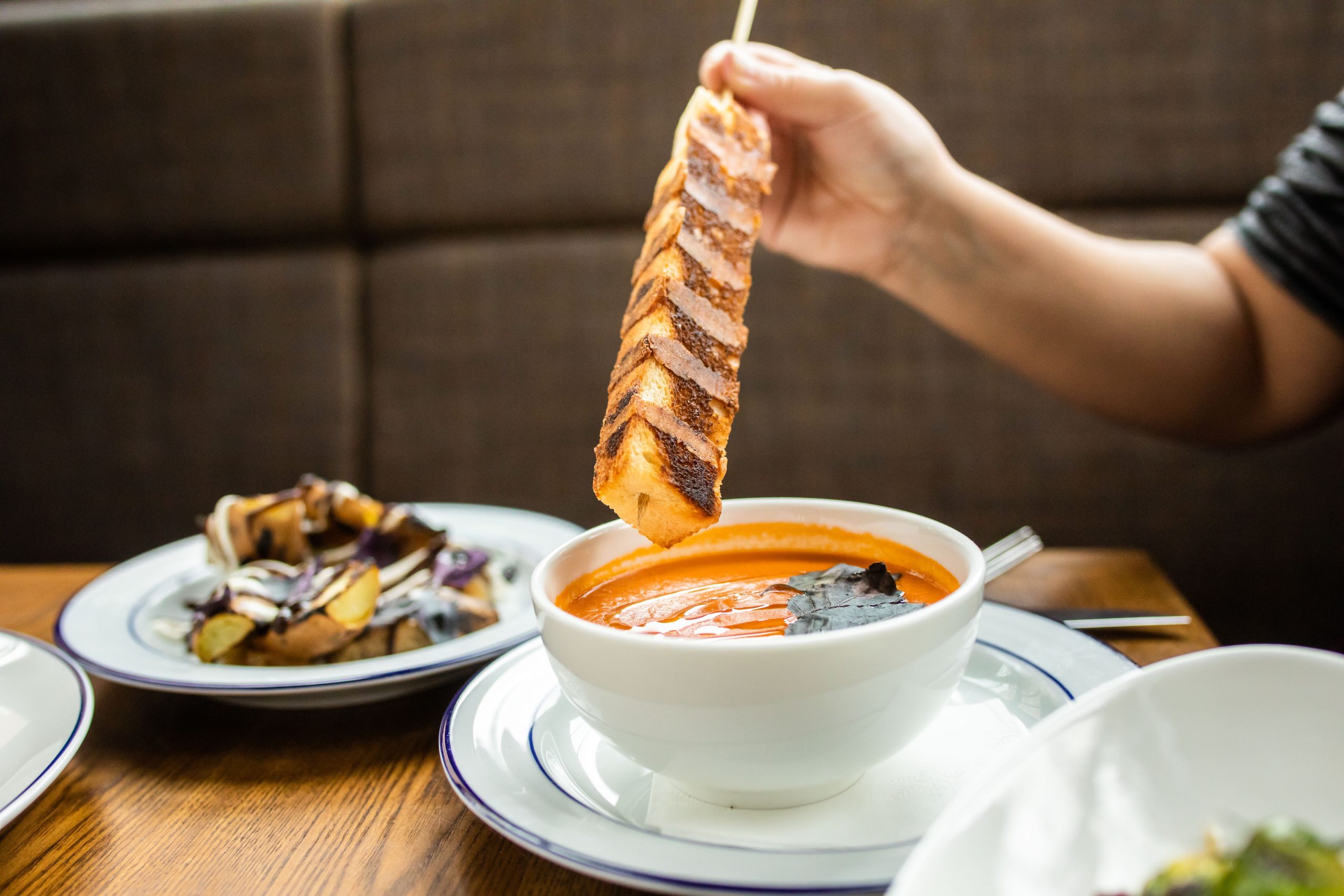 "We are so thankful for all of the amazing support over the last three years and we are so excited to bring life back to our corner of South Street," said Bridget Foy. "We have missed everyone so much and we can't wait to play host again. The neighborhood has a lot of exciting changes coming – including the work on Headhouse Square – and we see so much hope, energy, and potential around us even during the pandemic. Losing the original Bridget Foy's really helped us realize how beloved and missed we were – and we can't wait to show our appreciation and see everyone again – we have so much to catch up on."
Hours are Wednesday to Sunday, from 4 p.m. to 9 p.m. for dinner, and on weekends Saturday and Sunday brunch from 11 a.m. to 3 p.m., mid-day menu 3 p.m. to 4 p.m., and dinner 4 p.m. to 9 p.m.
For more info and reservations, visit bridgetfoys.com or call 215-922-1813. Connect on Instagram @BridgetFoys.
---
You can follow Candis McLean on Twitter (@CandisRMcLean) and e-mail her at [email protected].
Subscribe, rate, and review all Philly Influencer podcasts here. Follow Philly Influencer on Twitter, Facebook, and Instagram.