Each weekend, we will post some of the most unique social and cultural places to visit in addition to exciting events in and around the Philly area. We call it Philly Influencer's Weekend Picks. If you attend any of these places or events, let us know how it went! Tweet us or email us at [email protected].
1. Mother's Day Meus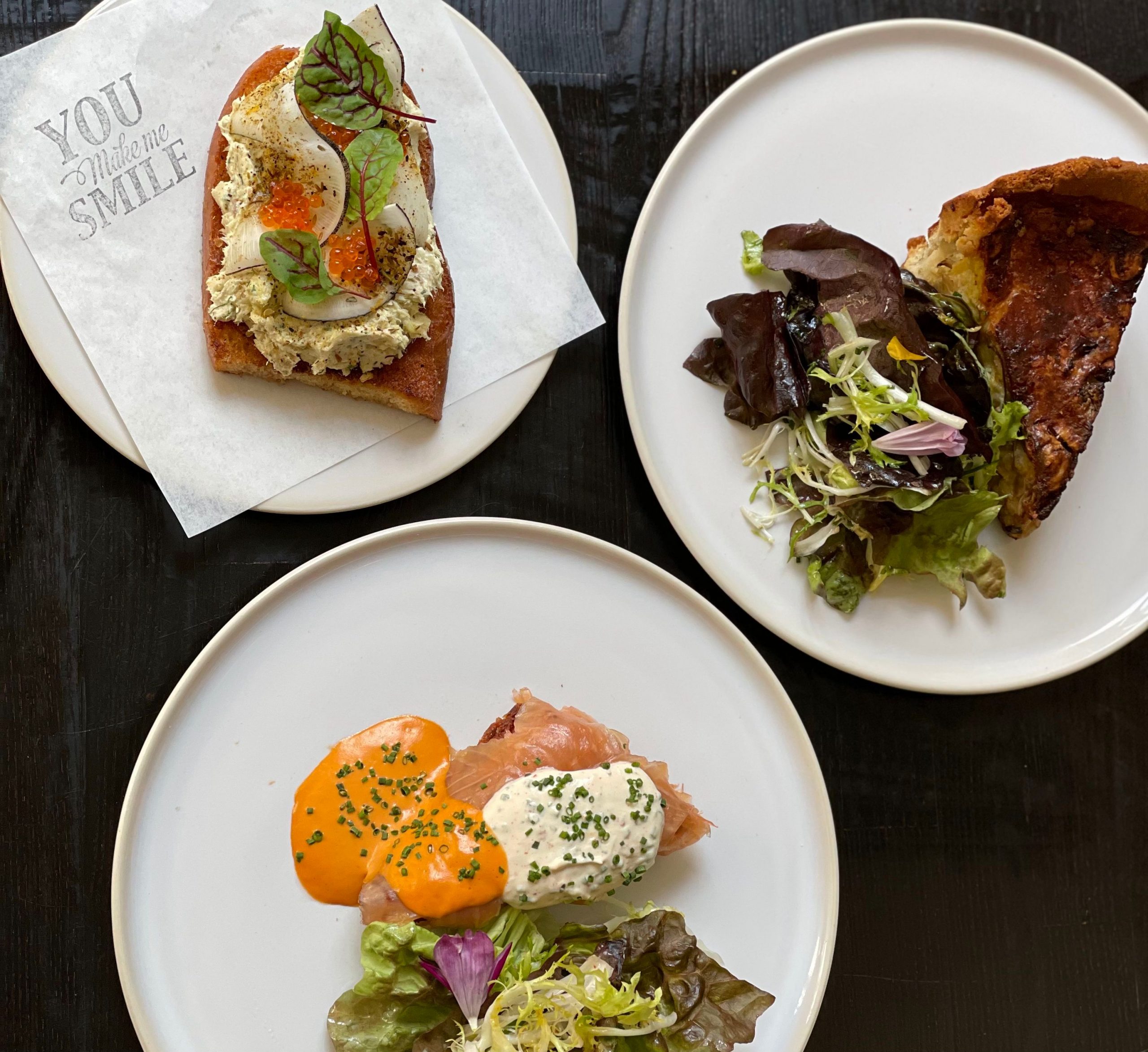 Where: Various locations
When: Runs through Sunday, May 9
One of the most adoring and beloved days of the year is this Sunday. Mother's Day in Philadelphia offers up several options. Art in the Age will be hosting an outdoor market with The Flower Shop and Sisterfriend Jewelry for moms. There will be special handcrafted items up for sale and bottled cocktails. Don't forget to read Philly Influencer's, linked below, Sips & Eats post for brunch, lunch, and dinner destinations.
For more information, click here.
…
2. Celebrate Asian American and Pacific Islander Heritage Month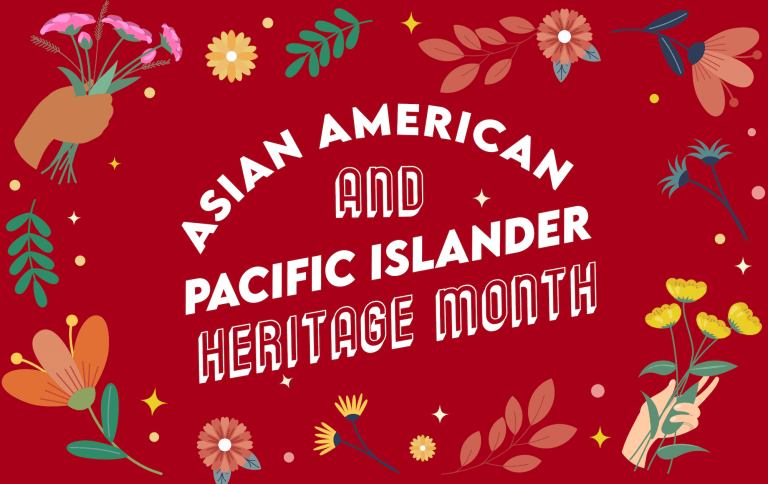 Where: Various locations
When: Runs through Monday, May 31
May is Asian American and Pacific Islander Heritage Month. In Philadelphia, several institutions, museums, restaurants, and businesses are celebrating the rich culture and history of these dynamic people. From the Asian Arts Initiative to The Philadelphia Chinatown Development Corporation hosts a neighborhood-wide scavenger hunt in collaboration with Franklin Square, there are plenty of events happening in the city.
…
3. Blue Cross RiverRink Summerfest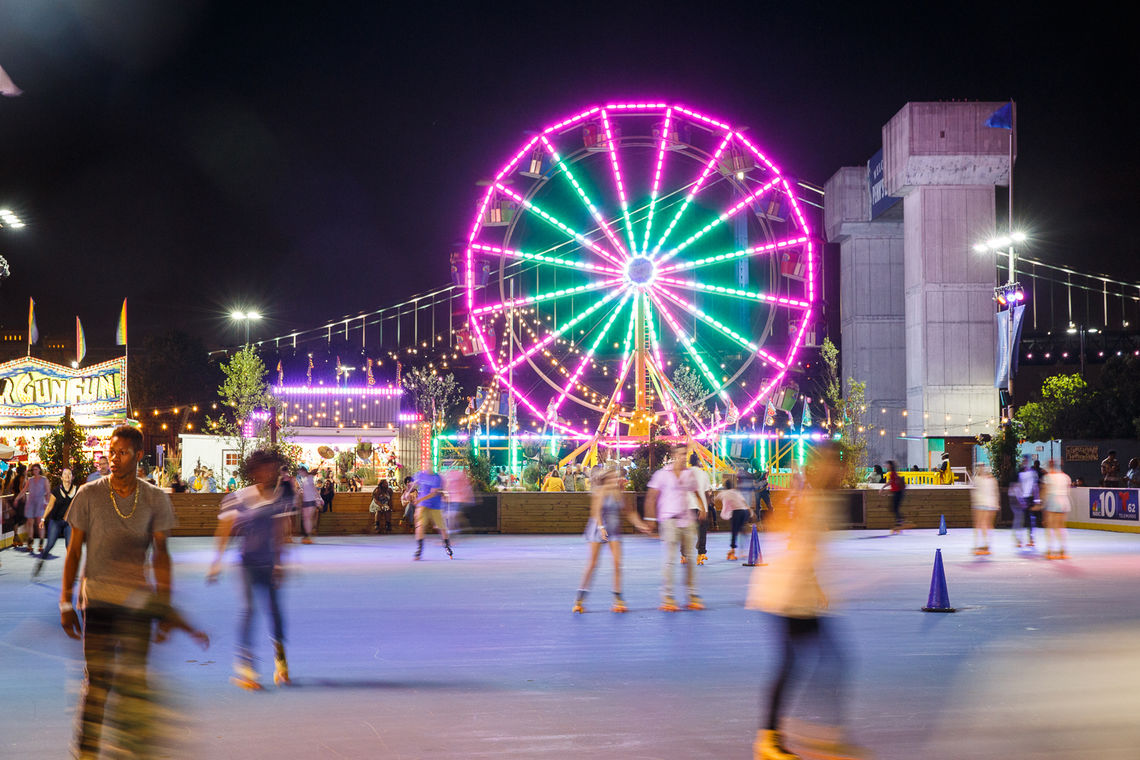 Where: Blue Cross RiverRink Summerfest | 101 S. Christopher Columbus Blvd.
When: Opens Friday, May 7
The Blue Cross RiverRink Summerfest kicks into full swing this Friday. There will be roller skating, the return of the carnival game area The Midway, mini-golf, Chickie's and Pete's Crabshack, and the Franklin Fountain Cabin. Come out for the drinks, the waterfront splendor, and more.
For more information, click here.
…
4. Rothman Orthopedic Roller Rink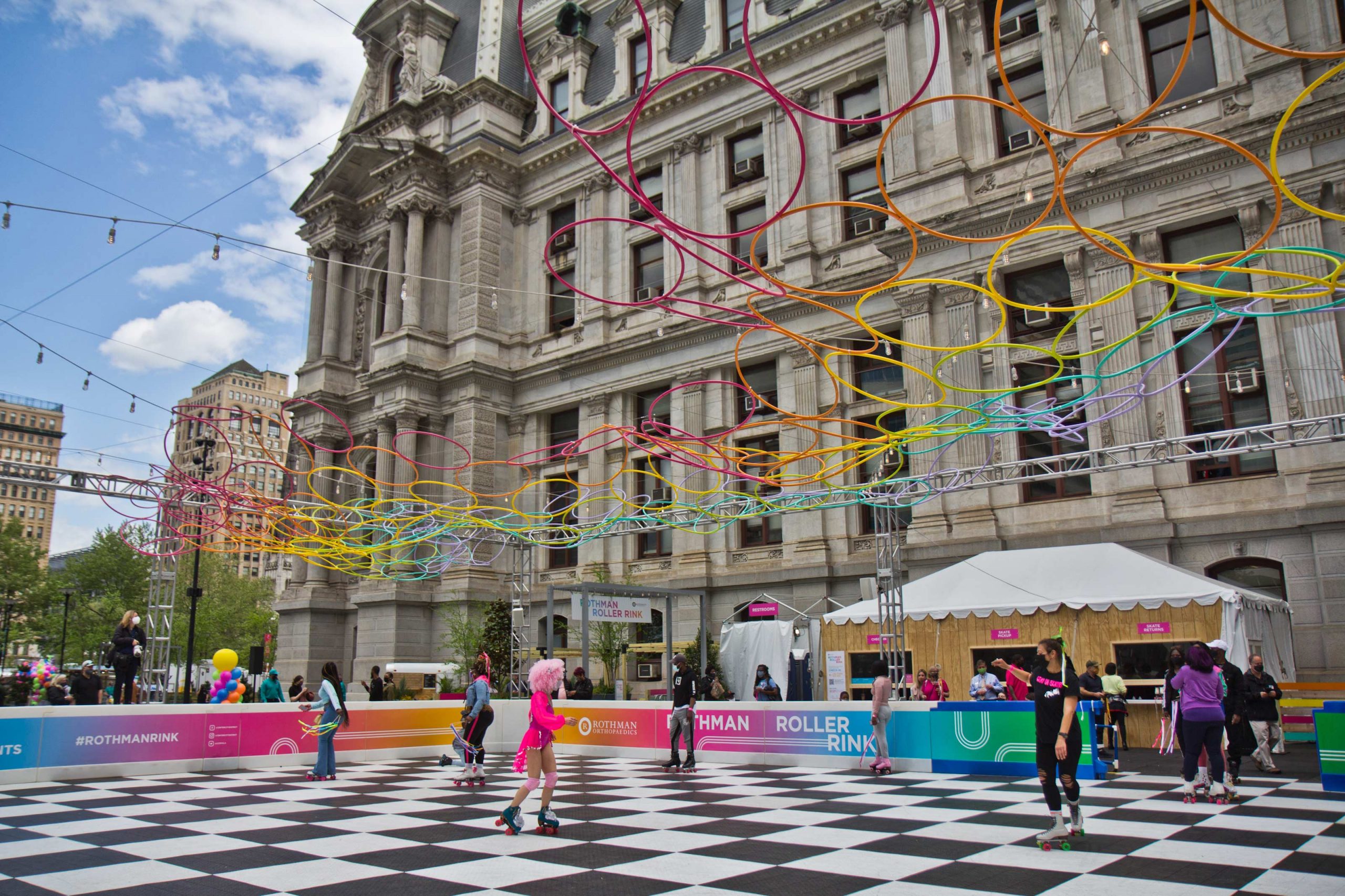 Where: Dilworth Park | 1 S. 15th St
When: Open through Sunday, June 27
The Rothman Orthopedic Rink is back and open for business.  The new retro-inspired checkerboard rink offers up fun times for you and for your friends. Admission is $8 for children 10 and younger and $10 for adults; roller skate rental is $5. Guests with their own skates will receive a $5 discount. Matinee Skate will offer $5 off of admission to guests of all ages on Mondays and Tuesdays from 11 a.m. – 5 p.m.
For more information, click here.
…
5. Dine Out Latino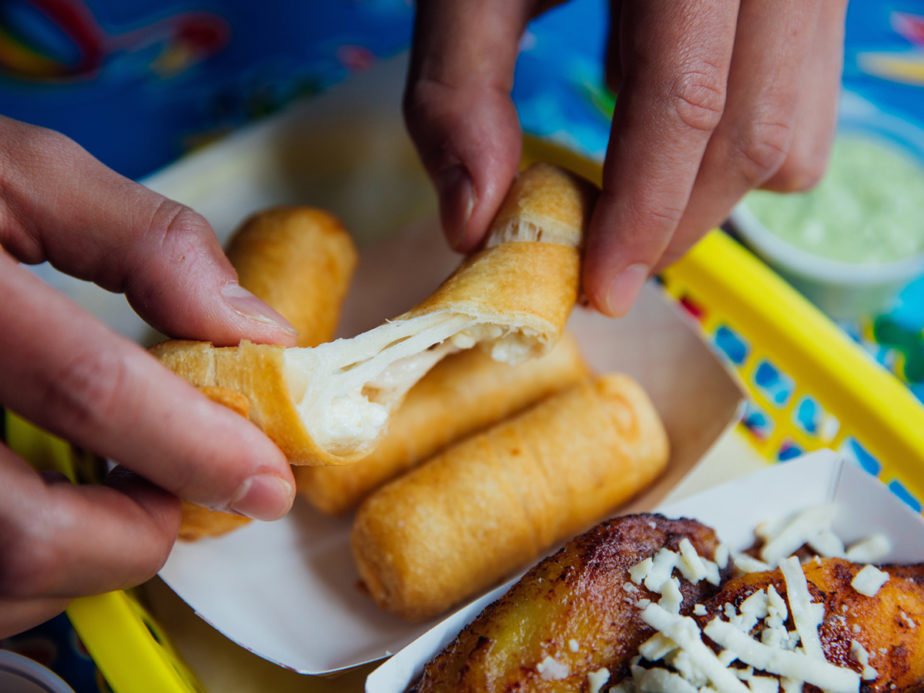 Where: Various locations
When: Runs through Sunday, May 9
Dine Latino Restaurant Week will be serving up some amazing dishes through Sunday, May 9. More than two dozen restaurants in neighborhoods throughout the city will be participating. The Greater Philadelphia Hispanic Chamber of Commerce (GPHCC) proudly announces the return and celebrates the week's ability to fueling the region's food-lovers' sense of adventure as they discover or rediscover Latino cuisine, the five-day culinary event will offer patrons one (1) complimentary appetizer or dessert with the purchase of two (2) dinner entrees.
For more information, click here.
…
6. Chestnut Hill Second Saturdays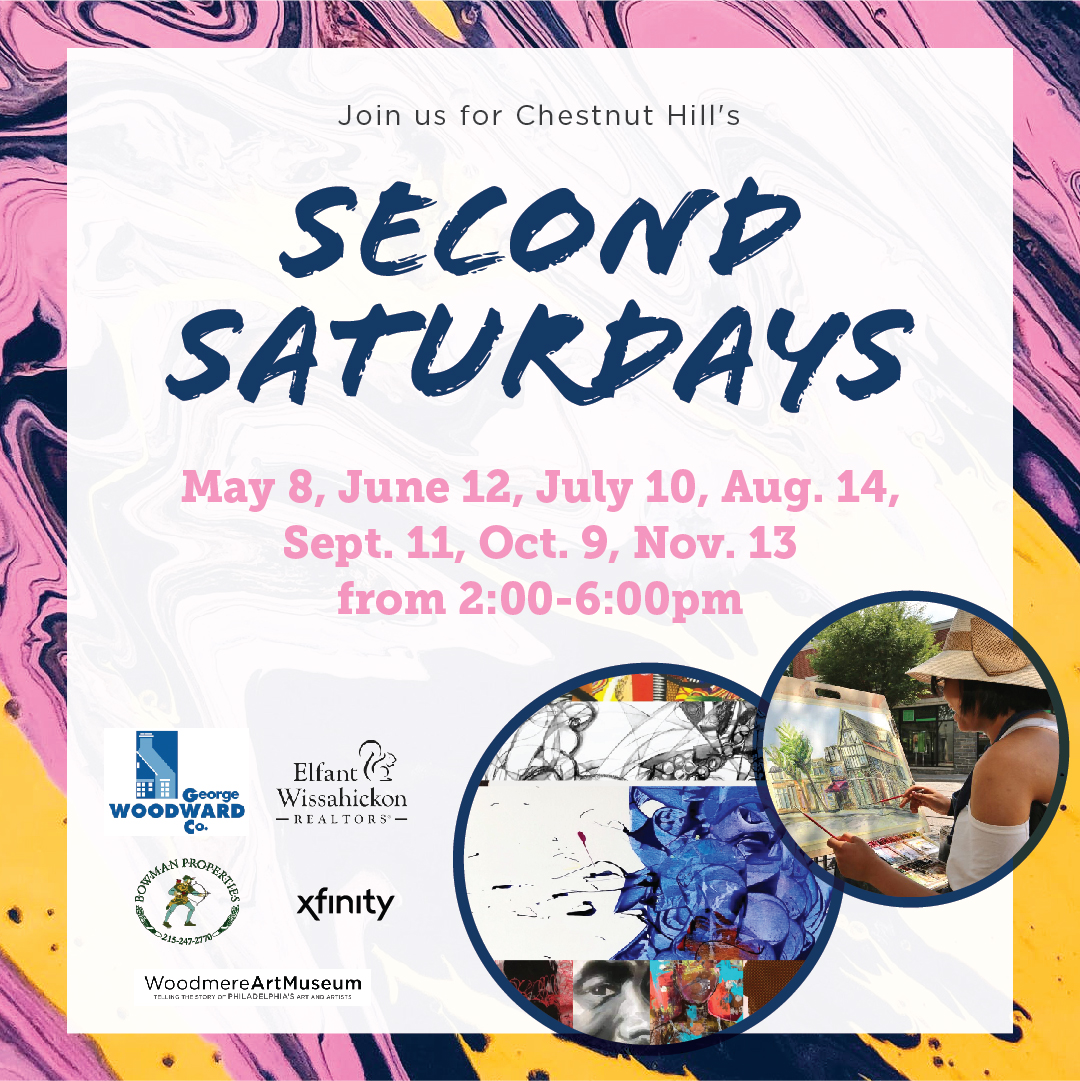 Where: Various locations
When: Beginning Saturday, May
Beginning May 8, the Chestnut Hill Business District will launch a new monthly series, Second Saturdays highlighting Chestnut Hill's vibrant arts scene. Each month, the event will allow the arts to come alive on splendid, tree-lined streets along the 7600 to 8600 blocks of Germantown Avenue. Additional Second Saturdays will be held from 2 to 6 p.m. on June 12, July 10, August 14, September 11, October 9, and November 13; rain dates will fall on the following Saturday. With live music, retail and restaurant specials, and family-friendly activities, Second Saturdays offer art enthusiasts, collectors, and casual spectators plenty of reasons to visit Chestnut Hill.
For more information, click here.
…
7. Visit the Parks On Tap New Locations
Where: Various locations
When: Open now
Parks on Tap is back for the summer – and this time with two season-long locations that span the banks of the Schuylkill River. Get ready for waterfront views, great food, cold drinks, comfortable furniture and a socially distanced layout. First up, Parks on Tap will make its debut at Trail's End off the South Street Bridge! For Parks on Tap fans this is a brand-new, never done before location that offers unique views, direct access to South Philly and University City, and weekend entertainment.  Make it a day or weekend with Parks on Tap, and head down the waterfront to Water Works with Parks on Tap popping up for the summer behind the Philadelphia Museum of Art.
For more information, click here.
…
8. Celebrate Go Public Garden Days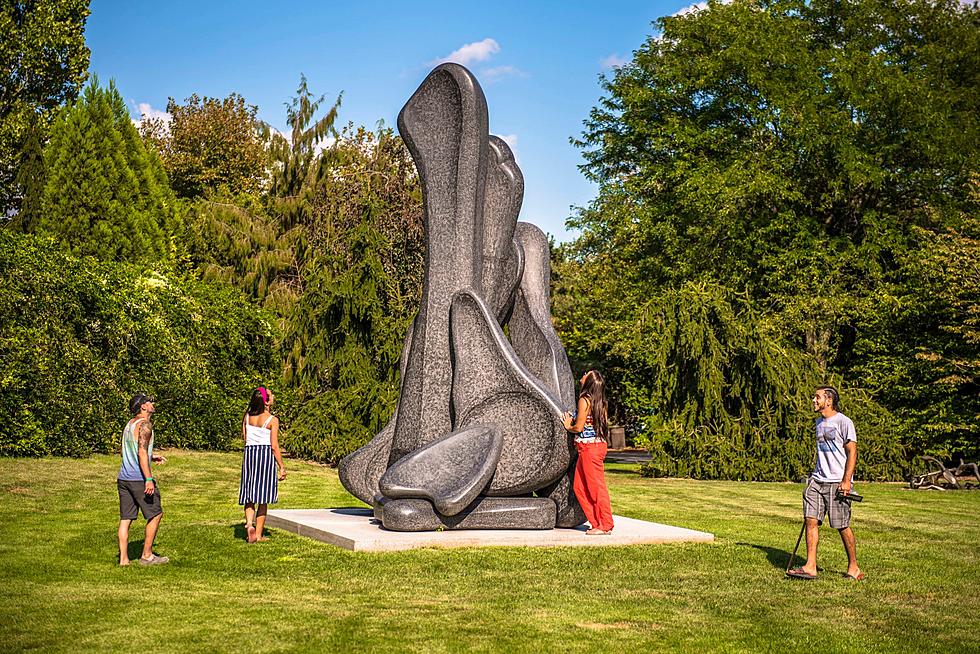 Where: Various locations
When: Runs through Sunday, May 16
The Greater Philadelphia Gardens (GPG), a group of 37 public garden spaces within 30 miles of Philadelphia, will celebrate Go Public Gardens Days. This national initiative of the American PublicGardens Association (APGA) highlights the beauty, plant variety, and joy that can be found in public gardens across the U.S. GoPublic Gardens Days will promote public gardens' important role in providing beauty and respite to more than 120 million people across North America. Many of the 37 gardens in and around Philadelphia – known as America's Garden Capital – will have their own unique opportunity to celebrate the initiative through garden promotions, onsite celebrations, onsite tours, family-friendly activities, and other special events.
For more information, click here.
…
9. East Passyunk Avenue Garden Days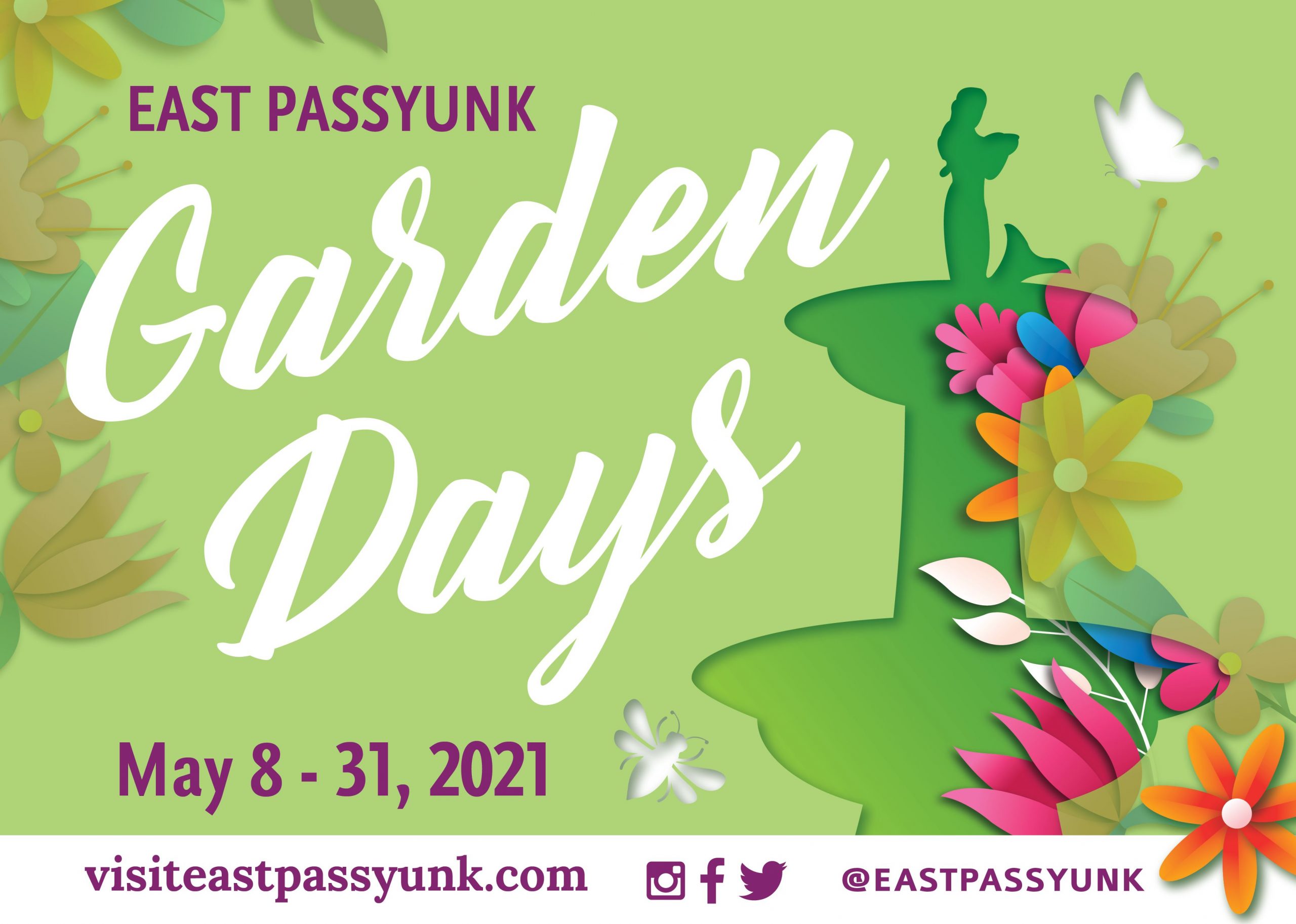 Where: Various locations
When: Runs through Monday, May 31
East Passyunk Avenue Business Improvement District (EPABID) is hosting "Garden Days", a new verdant three-week themed series of events with a tie-in to the Pennsylvania Horticultural Society's (PHS) Bloom Philly! celebration ahead of the Philadelphia Flower Show at nearby FDR Park in South Philadelphia. Garden Days begin on Saturday, May 8 and run through Memorial Day Monday, May 31.
Matching up with the theme of "Habitat: Nature's Masterpiece", East Passyunk Avenue's independently owned shops, restaurants, and bars will showcase direct and thematic connections to the positive impact that plants and gardening have on our communities and lived environment. In addition, EPABID will present a number of socially distanced interactive opportunities over the course of the campaign.
For more information, click here.
…
10. Love Your Park Week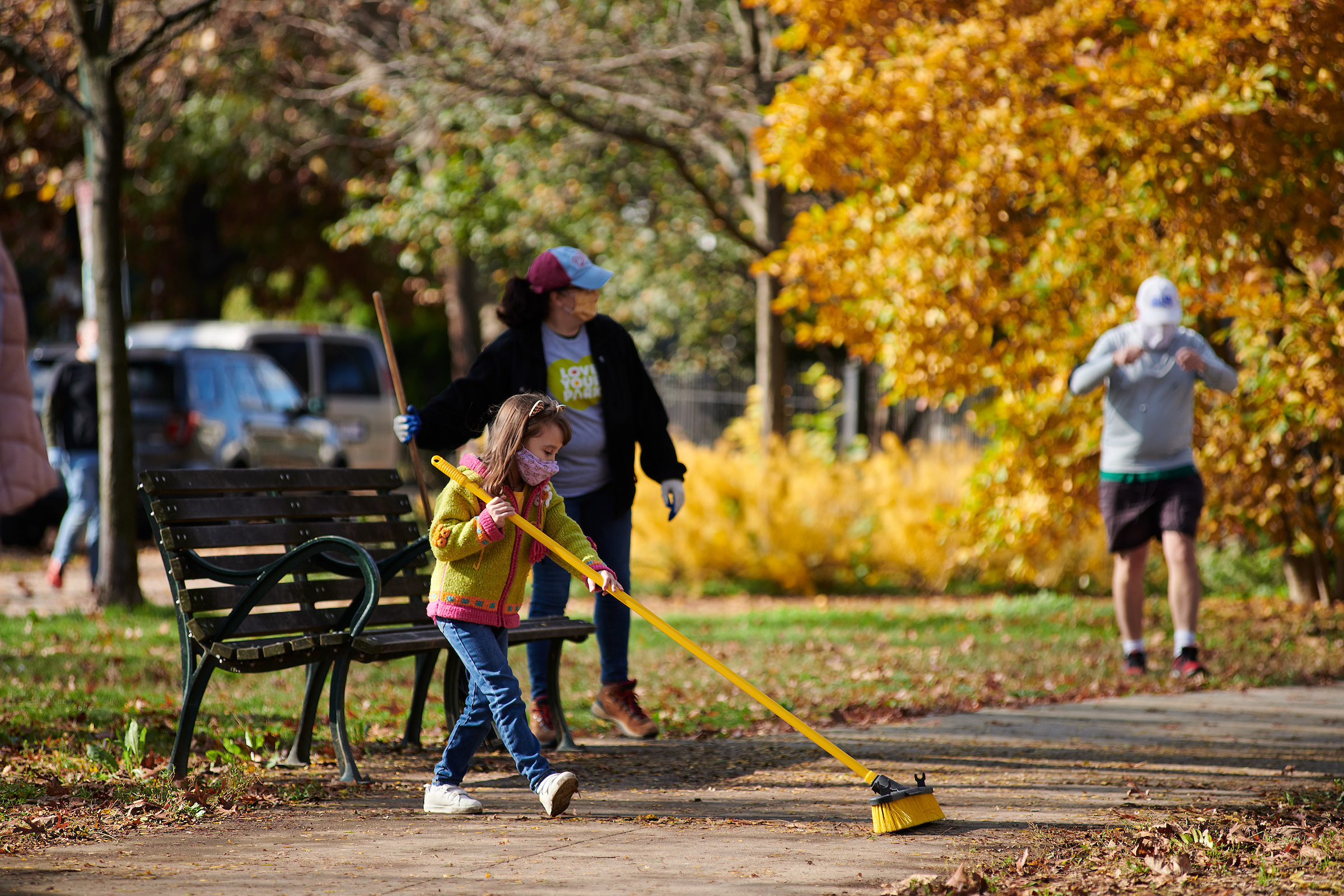 Where: Various locations
When: Runs through Sunday, May 16
There will be over 40 special events going on throughout the city over the next week. Each year several of Philadelphia's parks host clean-ups and more. This beautification event fosters community engagements and helps maintain public spaces. This year's Love Your Park Week features a mix of volunteer service opportunities and celebration of Philadelphia parks, both in-person and virtual. or the first time ever, discover the fascinating facts and stories behind Philadelphia's neighborhood parks by participating in a free Love Your Park Scavenger Hunt, launching May 8 and running until May 31. Scavenger hunters can participate by downloading the free GooseChase app to their smartphone and completing each mission at their own pace in various parks across the city (search for "Love Your Park Scavenger Hunt").
For more information, click here.
…
11. Children's Day at Shofuso Japanse Cultural Center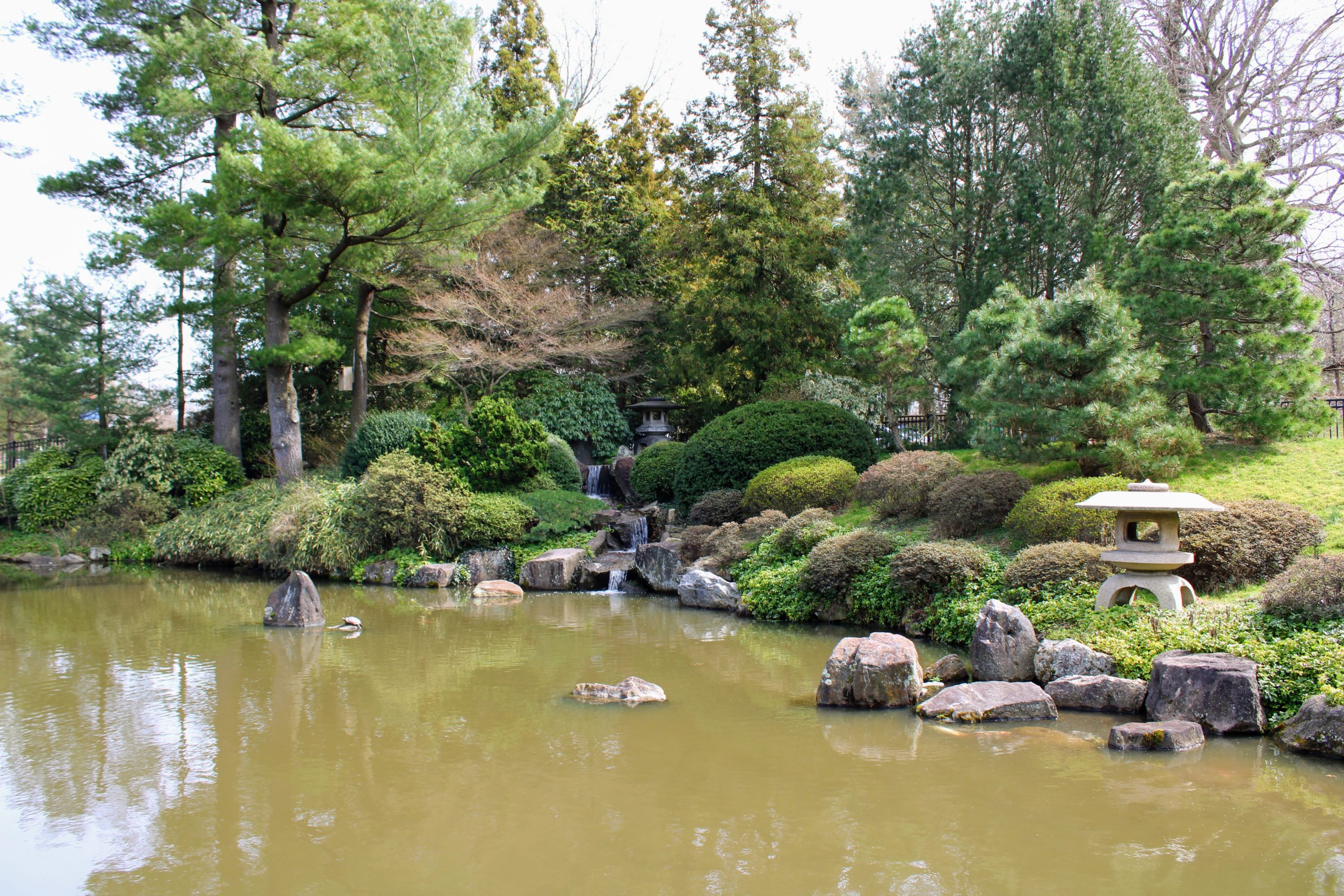 Where: Shofuso Japanese House and Garden | Lansdowne Dr & Horticultural Dr
When: Runs through Sunday, May 16
Children's Day runs through Sunday, May 16. There's festive on-site displays of Japanese Samurai Armors (Kabuto) and carp streamers (Koinobori). Visitors are invited to see the seasonal decorations, feed koi in the pond, and enjoy the view of the Japanese garden with blooming azaleas. JASGP has also created downloadable educational materials such as Children's Day lesson plans, crafts, and activities to teach children about Japanese cultures and customs. The lessons are geared towards an elementary and middle school audience, but anyone with an interest in Japanese culture or in Shofuso is welcome to download and watch. In-person tours are also available for groups of 10-12 people, Wednesdays – Fridays starting at 11 am.
For more information, click here.
…
12. Festival of Fountains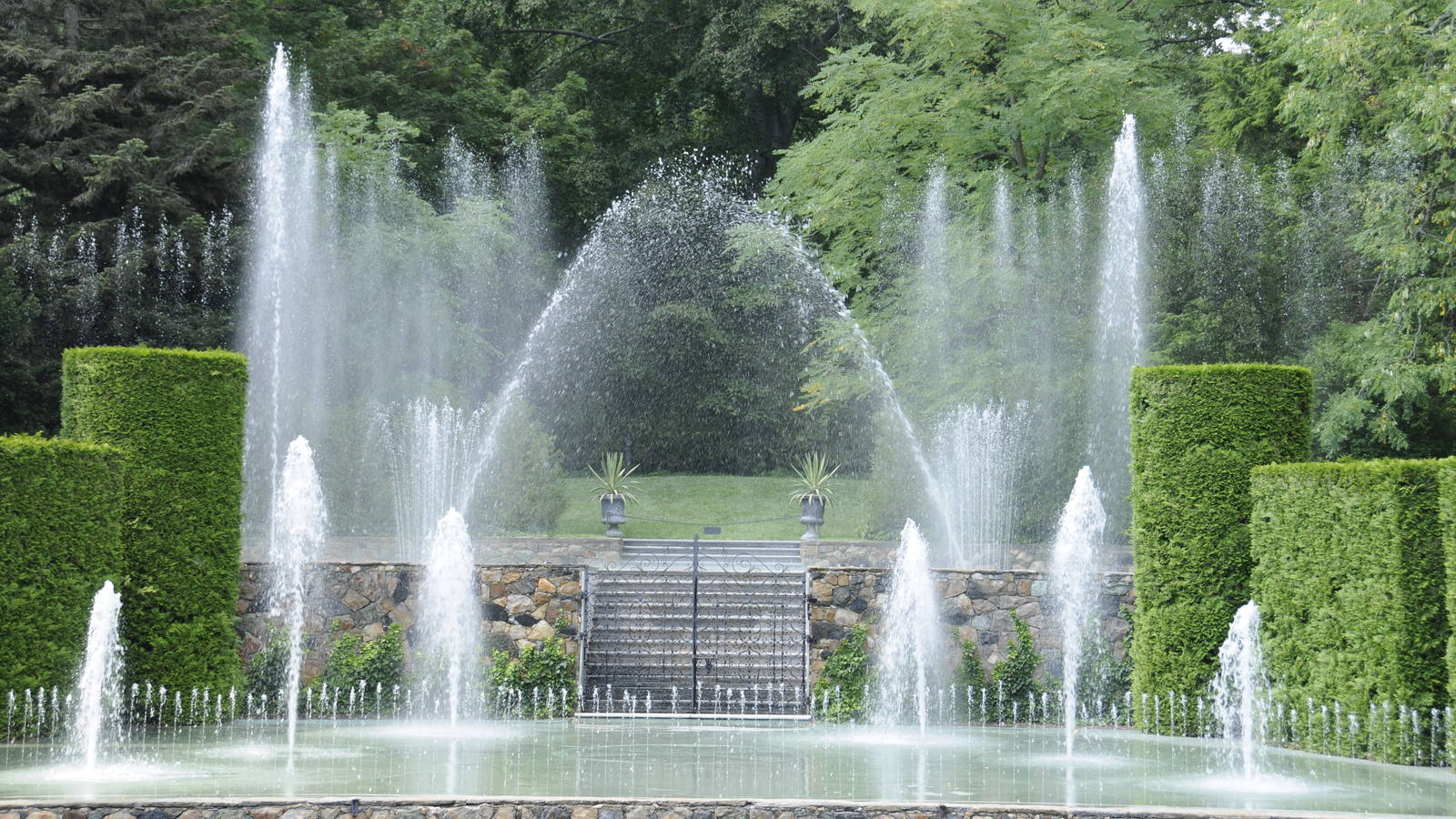 Where: Longwood Gardens | 1001 Longwood Rd | Kennett Square, PA
When: Runs through Sunday, September 26
Longwood Gardens Festival of Fountains returns for the season this weekend. The marvelous and scenic garden terrain will be overflowing with water lily displays,  a meadow garden, and more. Throughout the months there will be live music, crafts, family-friendly, fireworks, and other events.
For more information, click here.
…
13. The Philadelphia Orchestra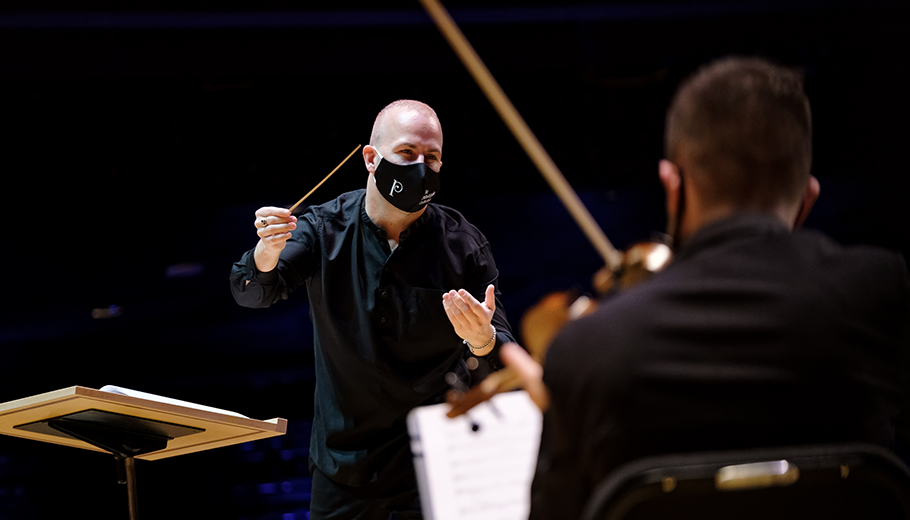 When: Digital performance
When: Fire, Hope, and Truth runs through Sunday, May 8
With their Fire, Hope, and Truth programming features "Shake the Heavens," from El Niño (A Nativity Oratorio), by John Adams, "Vigil," by by Igee Dieudonné and Davóne Tines, "You Want the Truth, but You Don't Want to Know," from X: The Life and Times of Malcolm X, by Anthony Davis, and Mozart's Symphony No. 25. Recently, Music Director Yannick Nézet-Séguin and President and CEO Matías Tarnopolsky announced the Orchestra's concerts, programs, and activities for the Fall 2021 Season: Forward. Yannick and Your Philadelphia Orchestra will be welcoming audiences back to Verizon Hall for the fall 2021 Season. Performances also continue on our Digital Stage. The on-stage performances will begin with a special Opening Night concert and gala featuring cellist Yo-Yo Ma on October 5.
For more information, click here.
…
14. Opera Philadelphia
Where: The Mann Center | 5201 Parkside Ave
When: Runs through Sunday, May 9
The Drama of Tosca will be live and on stage at The Mann Center in Fairmount Park through Sunday. Opera Philadelphia is bringing back the magic of the stage with this series of performances.  Featuring Grammy Award-winning Puerto Rican soprano Ana María Martínez, the 90-minute performance will blow you away.
For more information, click here.
…
15. Visit the Barnes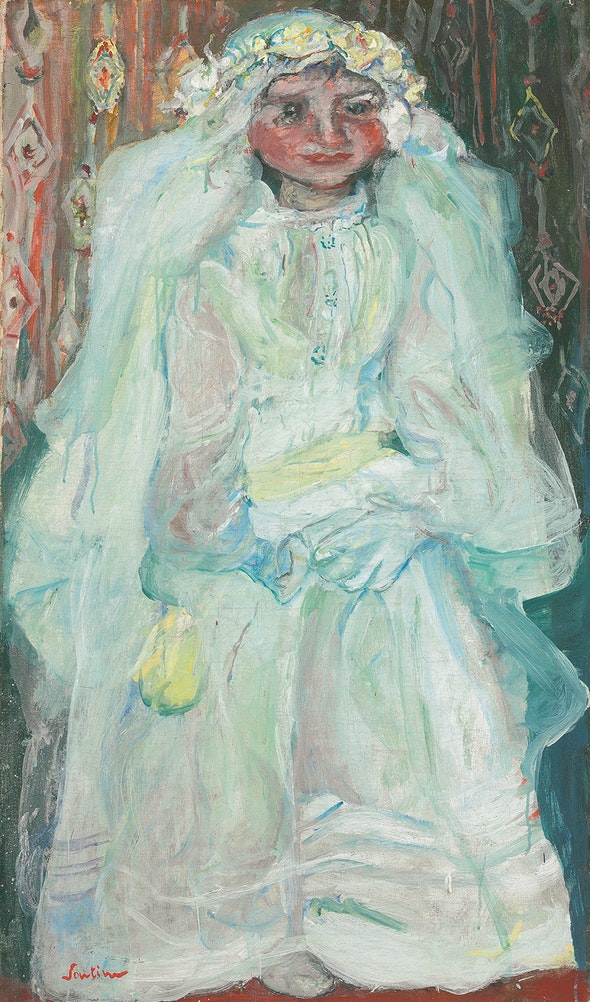 Where: Barnes Foundation|2025 Benjamin Franklin Pkwy
When: Exhibit open through Sunday, August 8
Soutine / de Kooning Conversations in Paint is still at The Barnes. It explores the work of Chaïm Soutine (1893–1943) and Willem de Kooning (1904–1997). Curated by the Barnes Foundation and the Musées d'Orsay et de l'Orangerie, the exhibition features nearly 45 stunning pieces of work. The wonderful artistic triumphs will be on display through the summer. The Barnes will also be hosting a Free Admission Day for Hospital Workers on Thurs. May 13, noon – 7 p.m.
For more information, click here.
…
16. Visit PAFA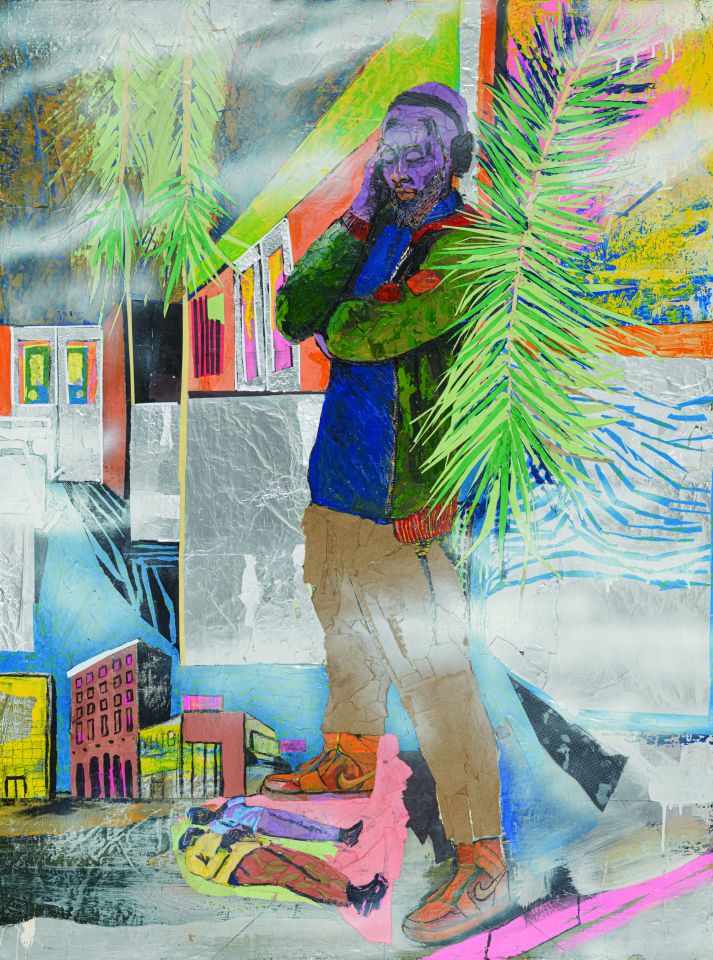 Where: Pennsylvania Academy of the Fine Arts | 118 N. Broad St.
When: Runs through Sunday, June 6
Pennsylvania Academy of Fine Arts' The 120th Annual Student Exhibition (ASE) begins on Friday, May 14 and turns through Sunday, June 6. Since its founding, PAFA has collected works by leading American artists, including distinguished alumni and faculty. The range of student work at this year's ASE will include drawing, illustration, painting, printmaking, mixed media, and more. Patrons can learn more about the students and their creations via the online catalogue, the art sales platform, or by attending one of the public programs on May 6 and May 18, which will feature students discussing their artistic practices and inspiration. Nearly 70 of PAFA's BFA and MFA candidates will be exhibiting, all on the verge of their professional careers
For more information, click here.
…
17. Visit ANS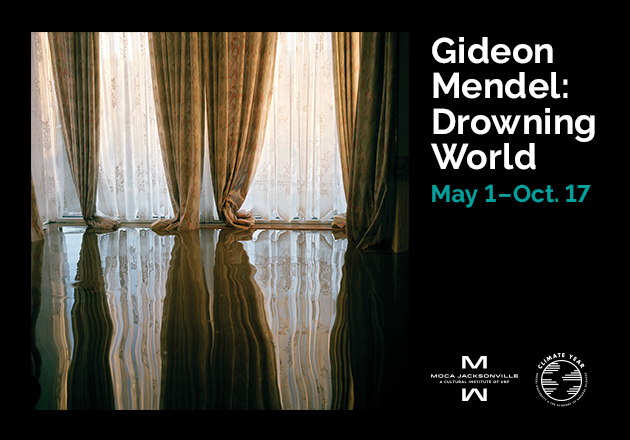 Where: The Academy of Natural Sciences of Drexel University | 1900 Benjamin Franklin Pkwy.
When: Exhibit open now
Gideon Mendel: Drowning World is open at The Academy of Natural Sciences of Drexel University. It's a stark portrayal of the human condition within the context of climate change. The exhibition features 37 color photographs, two found-object displays, and a video that is the culmination of 10 years of work by award-winning photographer Gideon Mendel. The images depict some of the poorest and some of the wealthiest communities in the world, including in the U.S., all exposed to the floodwater that envelops them. Working in both stills and video, Mendel's intimate style of image-making and long-term commitment to socially engaged projects has earned international recognition. Also from Thursday, May 6, through Sunday, May 9, and from Thursday, May 13 through Sunday, May 16, hospital workers and up to three guests can enjoy free admission to the Academy of Natural Sciences. Timed admission is required, and the hospital worker must present their work ID at the door. To register, visit here.
For more information, click here.
…
18. Visit the New Philadelphia Museum of Art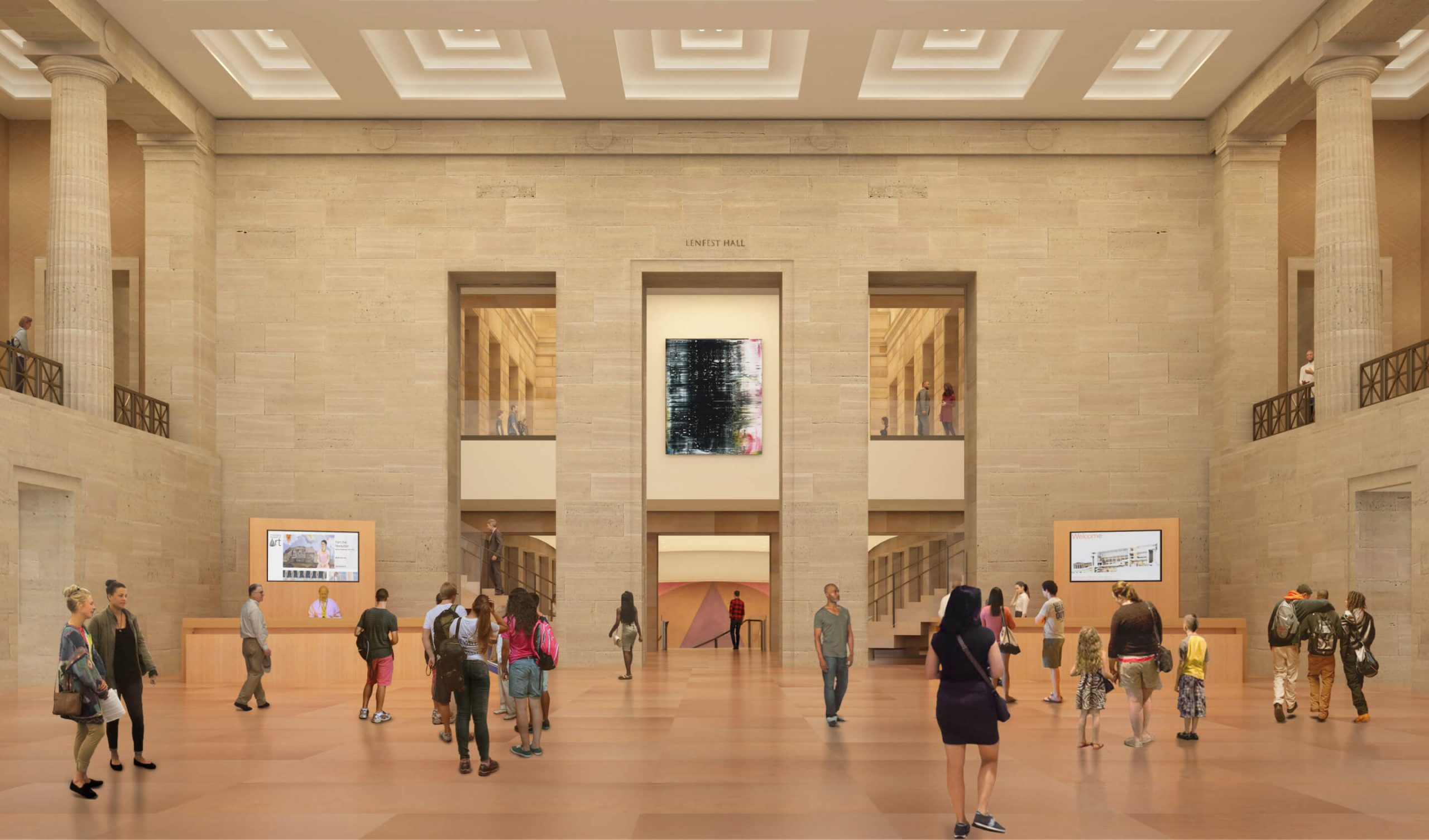 Where: Philadelphia Museum of Art | 2600 Benjamin Franklin Pkwy.
When: Opens, Friday, May 7
Philadelphia Museum of Art is debuting its new interior expansion and renovation by Frank Gehry, the museum inaugurates the Daniel W. Dietrich II Galleries for contemporary and modern art and the Robert L. McNeil, Jr. Galleries, dedicated to American art from 1650 to 1850. There 20,000 square feet of new gallery space to be filled with art that rethinks the story of Philadelphia and the nation, skyline views, a renovated Lenfest Hall, and more.
For more information, click here.
…
19. Head Over to Eastern State Penitentiary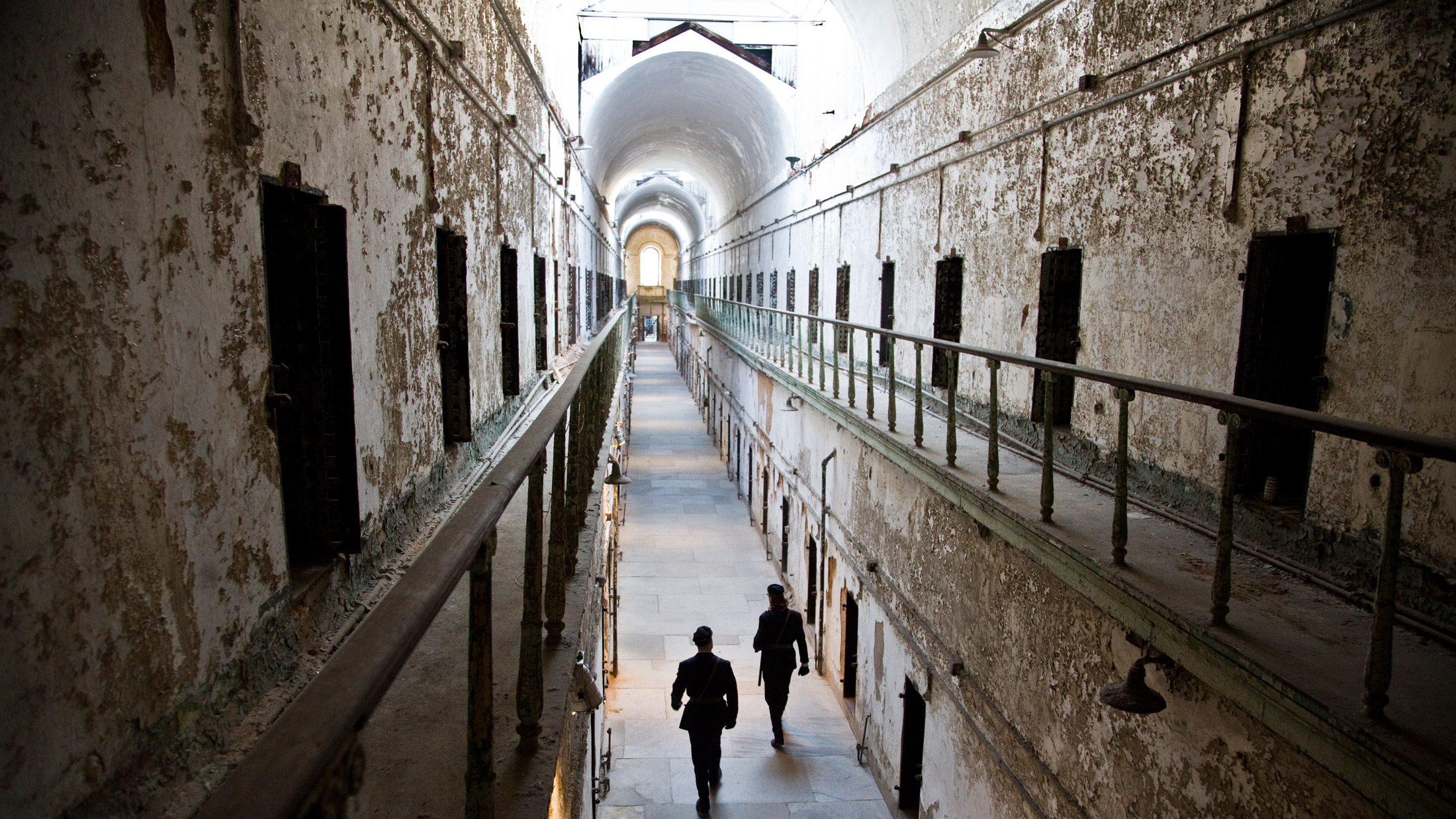 Where: Eastern State Penitentiary | 2027 Fairmount Ave.
When: Open now
Eastern State Penitentiary kicks off new night tours this week. Get a fun peek at the cellblock when the sun goes down at this historic structure. The night tour features the voices of former prisoners and correctional staff and more. When your tour is over, stop by their new pop-up beer garden.
For more information, click here.
…
20. Visit PHS Pop UP Locations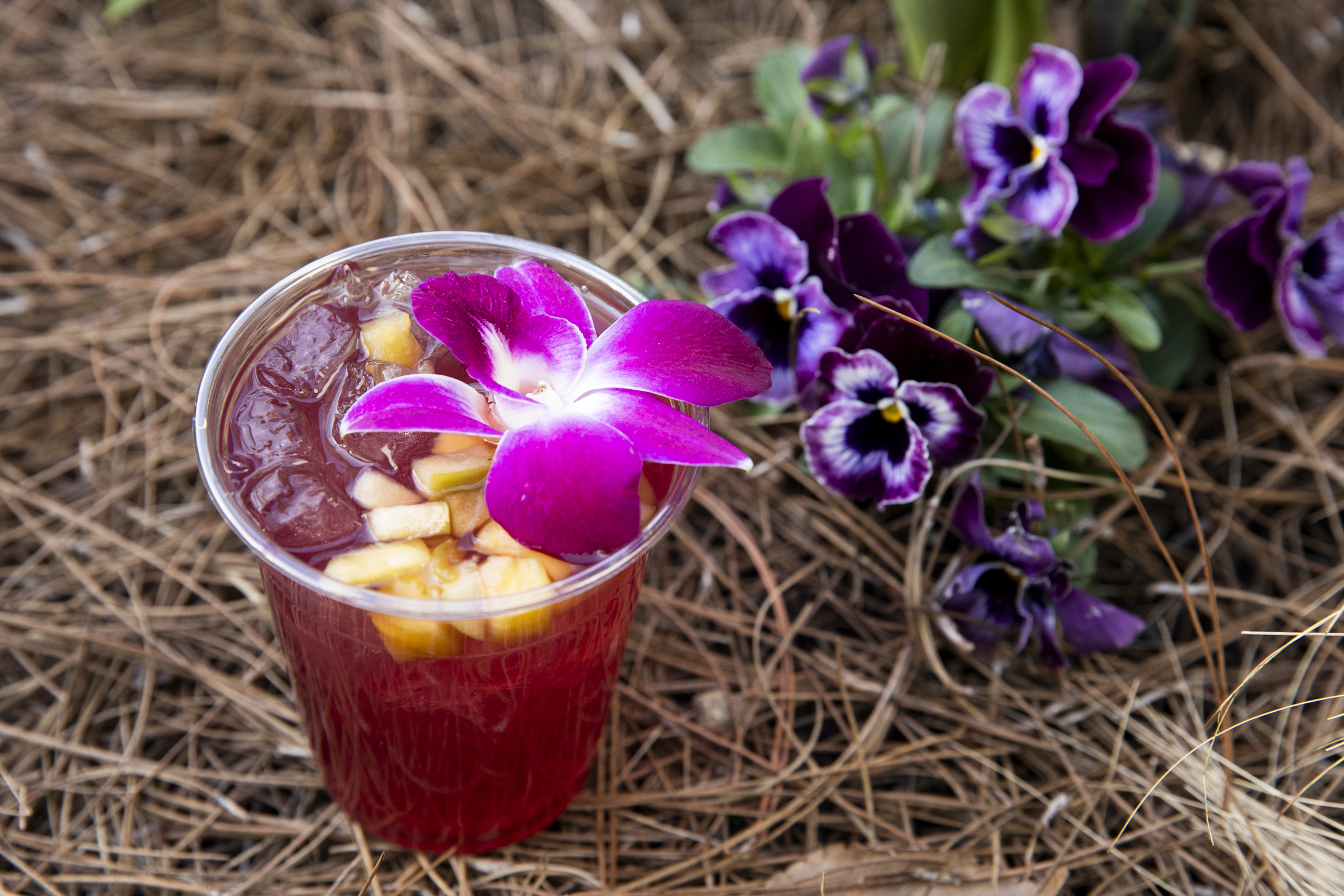 When: Various locations
Where: Open now
The Pennsylvania Horticultural Society (PHS) invites people to visit the newly-opened PHS Pop Up Garden at South Street this May to celebrate Mother's Day and the arrival of warm weather. Guests can enjoy a gorgeous, floral setting with delicious food and drinks that serve as the perfect backdrop for a festive celebration of family and culture. Starting this week, new Cinco de Mayo offerings will be available for the month of May. New dishes will include Elote — Mexican street corn made with chipotle mayo, queso fresco, and chili powder, Mexican Hot Dogs (vegan and regular) served with bacon, crumbled queso fresco or vegan mozzarella, pico, pickled jalapeño, and mayo, and Chicken Achiote Tacos made with slow-roasted pulled chicken, cilantro, and onion.
For more information, click here.
…
21. Celebrate American Craft Beer Week at CityWorks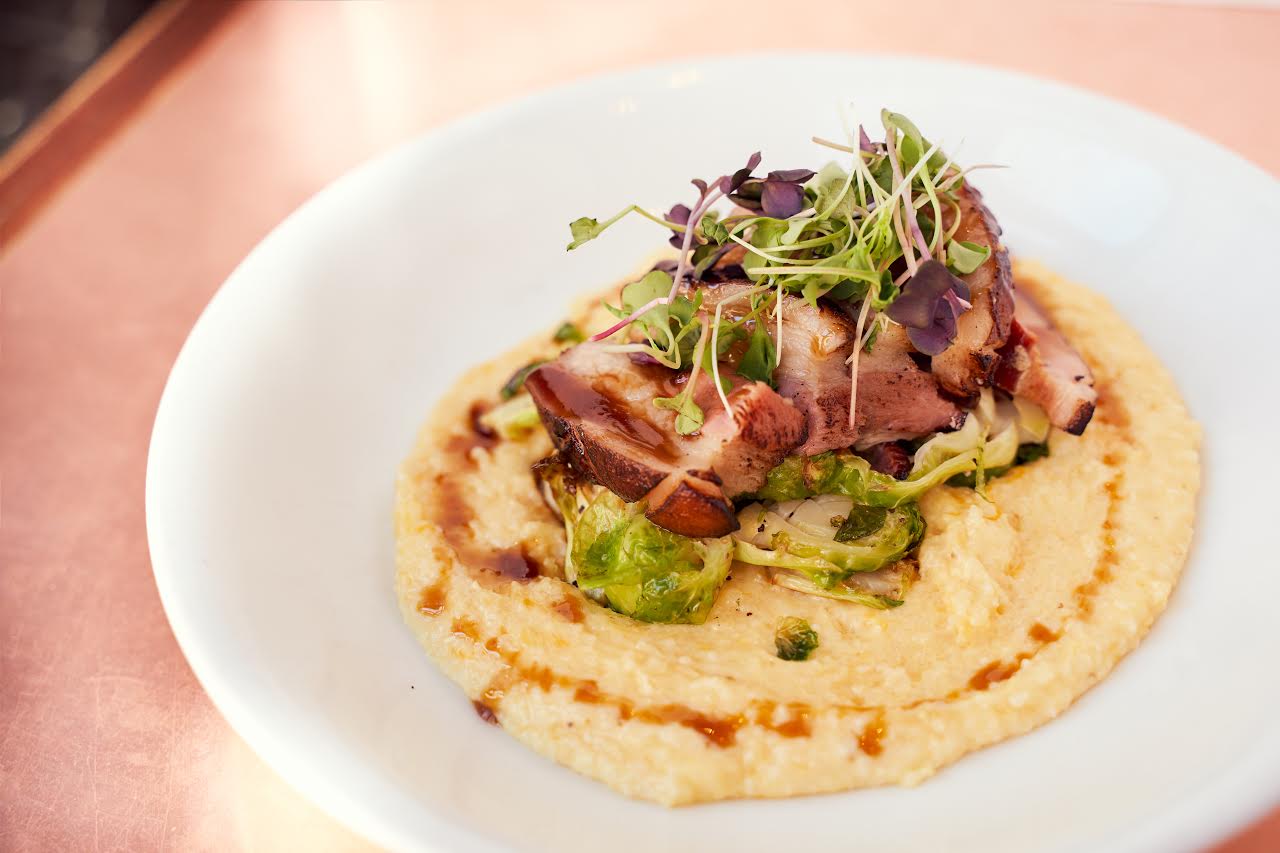 Where: City Works | 220 Main St.| King of Prussia, PA
When: Runs through Sunday, May 16
May 10-16 is American Craft Beer Week and to celebrate the brew-filled holiday, City Works Eatery and Pour House in King of Prussia has added two unique, beer-infused dishes to its menu guests can only taste during Craft Beer Week. Dishes include Crispy Pork Belly, made with pork belly, cheddar green onion grits, roasted brussels sprouts and stout maple glaze ($14), and Stout-braised Bison Sloppy Joes, made with milk stout-braised ground bison, cider mustard, pickled fennel and carrots, and a brioche bun. In addition to the limited-time dishes, Bottlenectar will be $2 off all week and diners can choose to enjoy their meal with a Backyard Flight, featuring local breweries in the area.
For more information, click here.
…
22. Grab a Spring Cocktail from Boardroom Spirits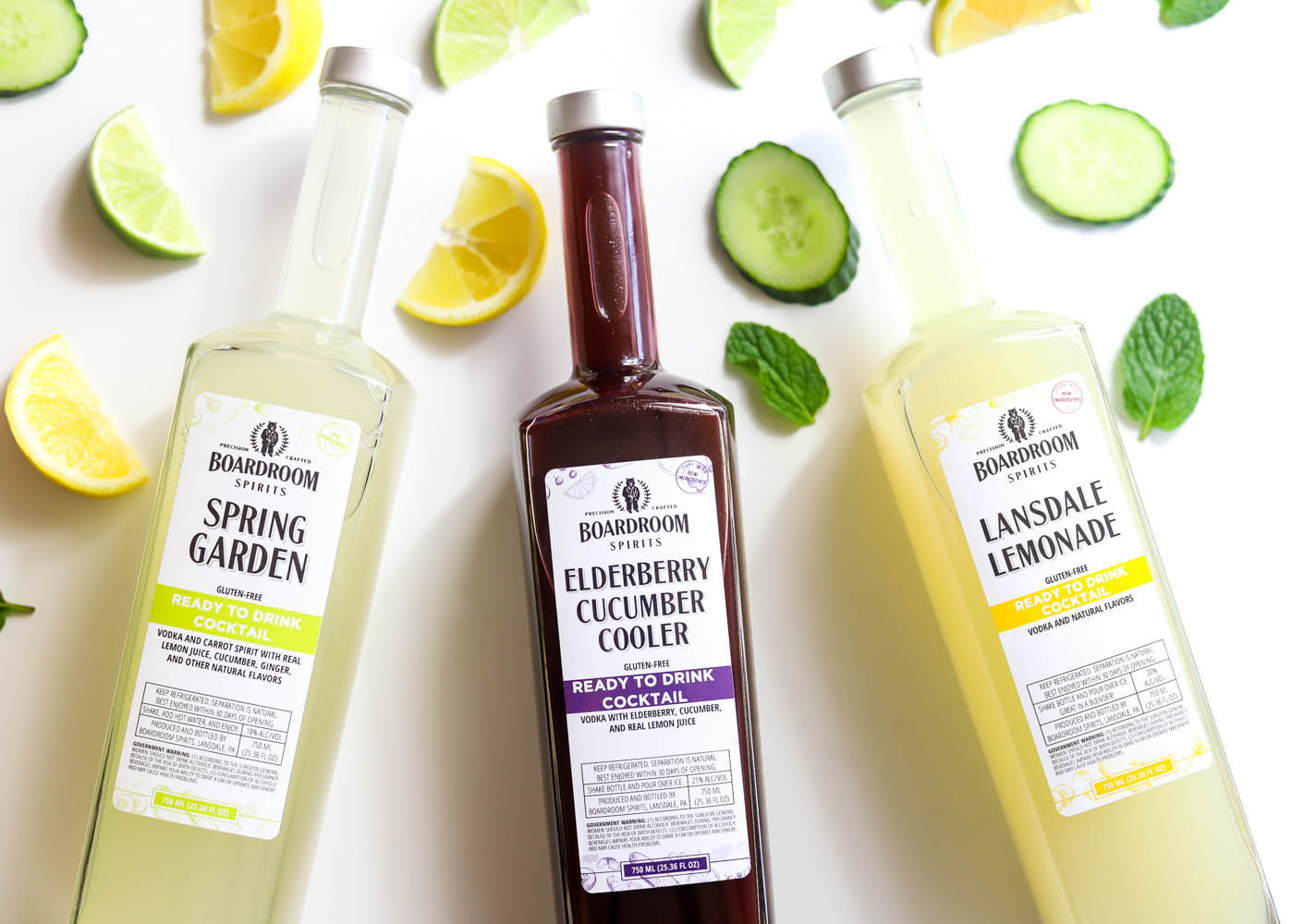 Where: Boardroom Spirits | 575 W 3rd St | Lansdale, PA
When: Available for purchase now
Put some spring in your sip with the latest offerings from award-winning Lansdale, PA-based precision craft distiller Boardroom Spirits. Inspired by crisp and bright sunny days, enjoy their refreshing, new Elderberry Cucumber Cooler, Lansdale Lemonade, and Spring Garden ready-to-drink bottled cocktails. Each 750 ml bottle provides six to eight delicious, gluten-free cocktails made with all-natural ingredients making these ready-to-drink cocktails perfect for small gatherings and at-home entertaining.
Looking for something portable and potent? Try their new Moscow Mule canned cocktail [7.5% ABV]. Its flavors, made with Boardroom Spirits' flagship premium vodka, spicy ginger syrup, and lime, are unlike other canned mules currently available on the market.
Boardroom's entire menu of ready-to-drink bottled cocktails, vodka and soda canned cocktails, and a complete portfolio of premium spirits are available online for pickup, delivery (including Philadelphia), or shipped throughout PA.
For more information, click here.
…
23. 76ers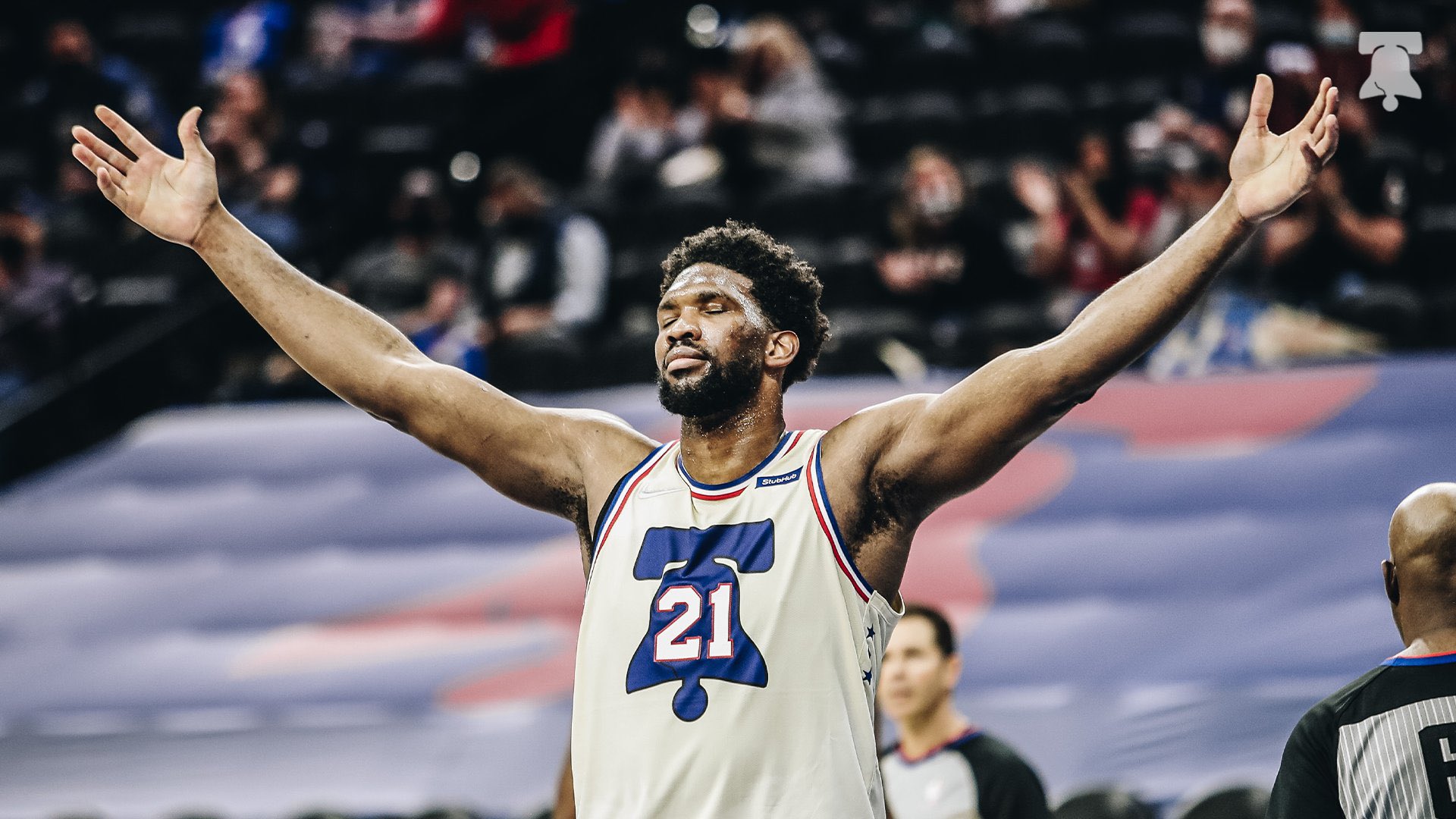 Where: Wells Fargo Center | 3601 S. Broad St
When: Friday, May 7 and Saturday, May 8
Mathematically, the Sixers are four games away from securing the Eastern Conference, three if the Milwaukee Bucks lose a game. Come to the Wells Fargo Center to see the top seed in the East wrap things up before the playoffs start. This Friday night they take on Zion Williamson and the Pelicans. On Saturday, they'll be in action vs. the Pistons.
…
Map
---
You can follow Candis McLean on Twitter (@CandisRMcLean) and e-mail her at [email protected].
Subscribe, rate, and review all Philly Influencer podcasts here. Follow Philly Influencer on Twitter, Facebook, and Instagram.