Blog Record: 86-54-2
May Record: 12-4
I'm back, baby!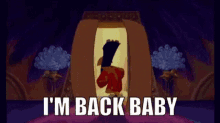 Last weekend was our hottest weekend yet, and our record is now back over the 60% win mark. Yesterday was the first losing day in a bit (2-3), but overall it has been a fantastic start to May, and let's keep it rolling!
Hope everyone out there has been having luck on their side as well, and hey if not, maybe I can help find you some winners to get your weekend started off right.
Here is your Friday Five:
MLB: Nationals vs. Yankees – 7:05 P.M. ET
I'm going to start you with some stats: 1-2, 5.24 ERA, 1.25 Whip, no more than five innings in a start this season, and lastly, no less than three earned runs allowed in a start this season. These are all stats that represent Jameson Taillon of the Yankees.
The Yanks are currently a -175 favorite on the Moneyline tonight. There is no chance I could back a team at -175 that has a pitcher with those stats going on the mound.
The Nationals are throwing big-name pitcher Patrick Corbin, who so far this season has really only been a name and not a lot of game, despite recording quality starts in two of his last three outings. Washington also should see the return of Juan Soto to the lineup which gives that offense a potential huge boost (because it doesn't have a ton outside of him).
Nats at +155 moneyline is a good value play for me, and I'm taking it.
Take Washington +155 Moneyline.
Check out the latest odds here.
…
MLB: Brewers vs. Marlins – 7:10 P.M. ET
I'm not sure you are aware, but the Brewers just got a four-game sweep handed to them by the National League East leading Philadelphia Phillies. Before that series, Milwaukee was tied for the best record in baseball, but now have the chance to fall below .500 if things don't go well in this series.
On the other side, the Marlins have been hot at home, sweeping the Diamondbacks in the prior series. Generally, I would ride these trends, but admittedly I have a bit of a gut pick here and not a ton of analytical support.
I don't buy into the Brewers completely collapsing this whole week, or that the Marlins of Miami can hold onto a significant winning streak.
I'm not going to do a full deep dive, cause the stats really I could sell to you either way with this game. The Brewers will be making tonight a bullpen start it appears, but I don't hate their pen, so it's not a huge deterrent for me. I think the Brewers at a +123 Moneyline tonight is good value.
Take Brewers +123 Moneyline.
Check out the latest odds here.
…
MLB: Phillies vs. Braves – 7:20 P.M. ET, COZI
Yup, it's that one (or maybe two) night of the year where for some reason the Phillies are on COZI, so build in an extra five minutes to find the channel before first pitch.
You are probably noticing a trend to night so far in my picks where I'm identifying MLB match-ups with great value on some underdog ML. To be clear, every underdog probably won't win, but if you are getting plus money in what should be a coin flip of a game, that to me is great value, hence why I'm picking them here. I know, this puts my fantastic betting record on the line, but if you've come with me this far, maybe you will follow just a little while longer.
The Phillies have been hot, coming off a four-game sweep of the Brewers without Bryce Harper even playing. Harper and Jean Segura are both returning tonight which should give an additional boost to the team. To their credit, the Braves are also hot coming into this series, just recently sweeping the Nationals.
Our pitching match-up tonight is Zach Eflin for the Phillies vs. Charlie Morton for the Braves, and I'm shocked to say this a bit, but Eflin has been a far better pitcher this season, and it's not that close. Still early on, but six starts in for each guy and Eflin is the clear-cut winner. That doesn't mean Phillies are a lock by any stretch, but it's certainly an advantage.
That's where the value play then comes in. Phillies are at +130 on the ML, and I really see this game as a coin flip, so I am taking that value.
Take Phillies +130 Moneyline.
Check out the latest odds here.
…
NBA: Nuggets vs. Jazz – 9:00 P.M. ET
There is a lot of offensive firepower between these two teams, but a large majority of it is on the injured list for tonight. For Denver, we know about Jamal Murray, but they are also missing Will Barton, PJ Dozier, and Monte Morris. Adding those last three up, and they are missing about 30 PPG in production.
For the Jazz, both Mike Conley and Donovan Mitchell are out, and they make up about 42 PPG in production for Utah. Obviously, other guys will step up and score some more for both of these teams, but almost certainly not to the same extent.
Jokic is the best offensive player in the game tonight, but Gobert for Utah is one of the best defensive players in the league, and I believe he will limit the Joker's production.
The total for this game sits at 215.5, and all these pieces are adding up to an under.
Take Under 215.5.
Check out the latest odds here.
NBA: Lakers vs. Blazers – 10:00 P.M. ET ESPN
Stop me if you've heard this one before, but the Lakers don't seem very good when LeBron is not in the lineup. In a game that is a crucial match-up in terms of who will have to be in the play-in-tournament, the Lakers are coming in with a butter knife to a gun fight.
Not only is L.A. missing Lebron and Schroder for sure, but AD, KCP, (Anthony Davis and Kentavious Caldwell-Pope for those of you not in the acronym game) and Kyle Kuzma (sorry no fun acronym) are also listed as questionable coming into tonight's match-up.
The two recent trends for these teams also scream Blazers tonight. Portland has been hot at the books, winning 5 of their last 6 ATS, while the Lakers have lost four of their last five ATS. I understand people are thinking LA will figure something out, but it doesn't start tonight.
Lay the 7.5 with the Blazers.
Check out the latest odds here.
…
I'm glad to be back, and if you've made it this far, I'm glad you're back with me. Good luck!
Odds provided by DraftKings Sportsbook.
---
You can follow Tim O'Keefe on Twitter (@TKO_Picks) and e-mail him at [email protected].
Subscribe, rate, and review all Philly Influencer podcasts here. Follow Philly Influencer on Twitter, Facebook, and Instagram.