As we've all noticed, the streets have been bursting with more people. From the roller skaters of Dilworth Park to city dwellers filling FDR park for the Philadelphia Flower Show, the sunny days and have brought plenty of fun events back to the City of Brotherly Love. With restaurant weeks returning, movie theaters opening their doors, and the Wells Fargo Center rocking capacity crowds, plenty of music lovers started questioning in the city's outdoor festivals would return to the Benjamin Franklin Parkway and beyond.
The answer is, absolutely. Wawa Welcome to America, Made In America, WXPN's XPoNential Music Festival, and more are all returning to the region for 2021.
Here's a quick rundown of the dates, times, and where you can get your tickets to some of the hottest events of the year.
…
 Wawa Welcome to America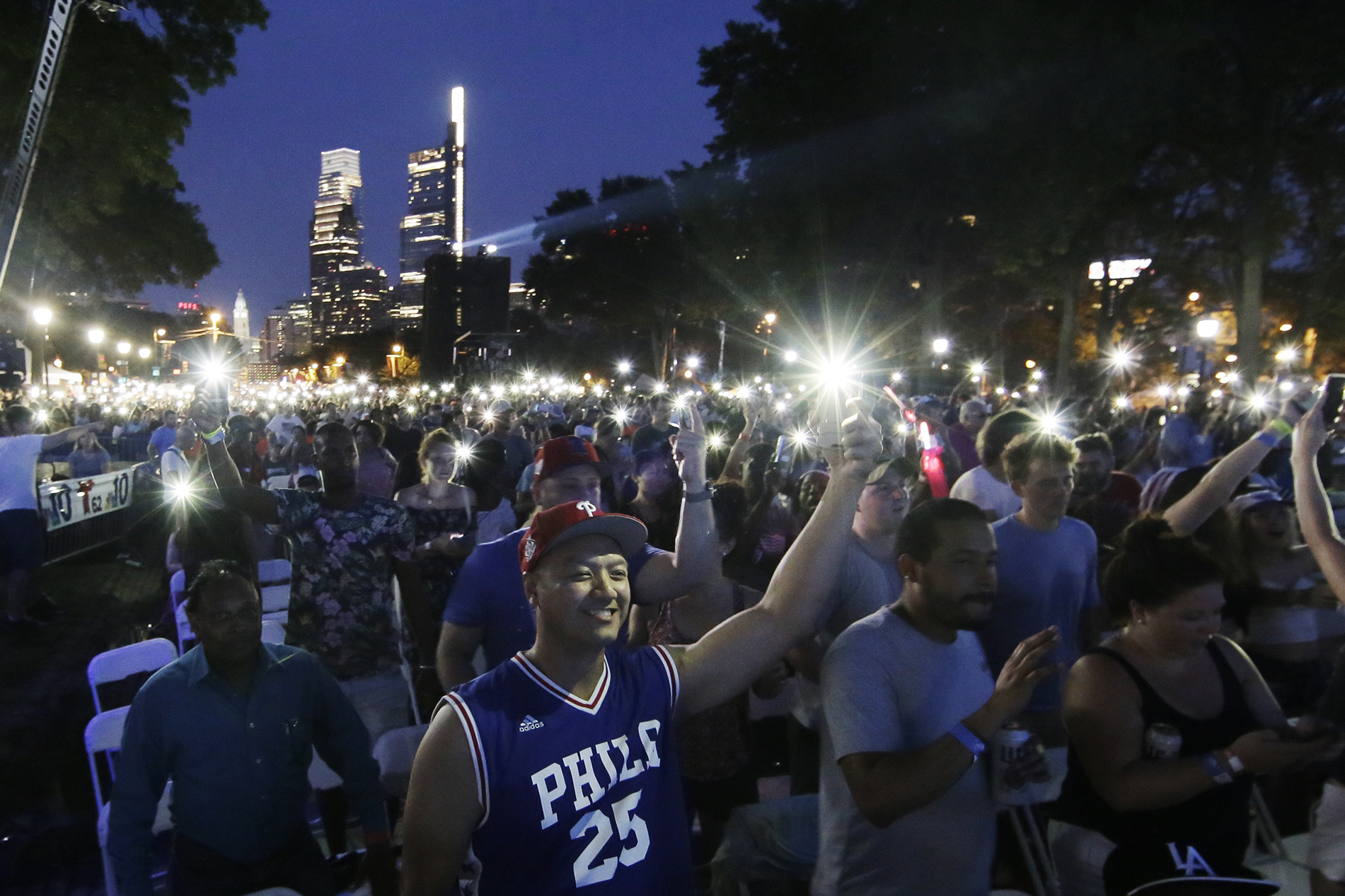 Philadelphia's Wawa Welcome America festival will be taking place from Saturday, June 19 to July 4, 2021. After skipping 2020, the celebration of freedom is back with all-new events and plenty of new locations.
New this year are programs recognizing the significant cultural holiday, Juneteenth. Celebrating the range of freedom for all Americans, and spanning from 1776 to the end of slavery in 1865, there will be new events held at The African American Museum in Philadelphia.
Similar to years past, there will also be liberty-themed events at Independence Mall, a showstopping concert held at The Mann Center, and a massive fireworks display on the Benjamin Franklin Parkway.
Grammy nominees Bebe Rexha and Flo Rida will be headlining the free musical showcase this year. The Philly POPS will also be serenading the crowds, the Philadelphia Orchestra will be playing at the waterfront, there will be a free Wawa hoagie giveaway, and more.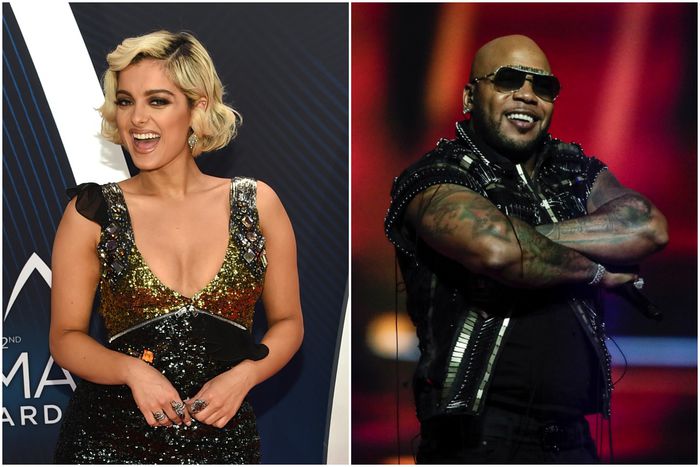 Event highlights include:
A day-long festival at The African American Museum in Philadelphia on Saturday, June 19, and other programs
Wawa Hoagie Day, featuring free hoagies as Independence Mall on Thursday, July 1
Giveaways, classes, and prizes at Broad & Market sts from Saturday, June 19  to Saturday, July 3
Live musical performances by the Philly POPs, Bebe Rexha and Florida, and more
Fireworks on the Benjamin Franklin Parkway on Sunday, July 4
For more information and details, click here.
…
Made In America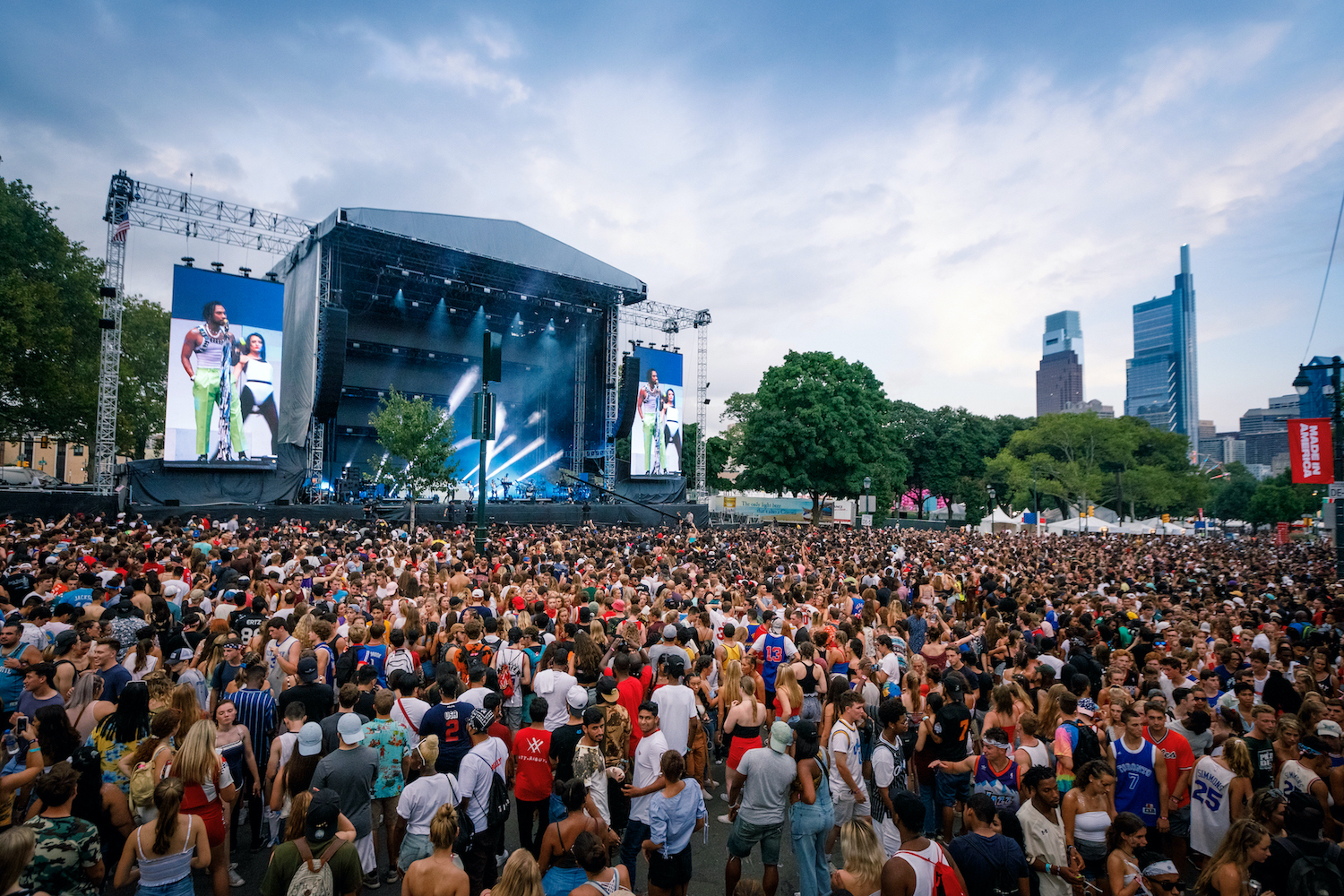 Another festival set to return this year is Jay-Z's curated two-day showcase, Made In America. The large-scale concert will be taking over the Ben Franklin Parkway this Labor Day weekend. This year will mark the event's 10th anniversary. Featuring some of the best R&B, rap, hip-hop, rock, and electronic musicians across the globe, it's a can't miss soiree each year. In the past, hitmakers like Rihanna, King of Leon, Kanye West, J.Cole, Coldplay, Nicki Minaj, Lizzo, and others have taken the stage.
"We are thrilled to announce Made in America 2021 on the legendary Benjamin Franklin Parkway. This year will be like no other, as Made In America celebrates 10 years of music history-making moments," Jay-Z stated weeks ago. "The artists' performances will be even bigger and Cause Village will host a wider range of amazing philanthropic organizations. We look forward to sharing incredible memories with our festival attendees and the city of Philadelphia."
The official charity for this year's festivities will be the Pennsylvania chapter of the American Civil Liberties Union. Each year the Cause Village showcases more than two dozen charities. According to Roc Nation, $135 million in economic impact has been generated for the city of Philadelphia since the festival's inception in 20212.
Early bird tickets are on sale right now for $100.
…
XPoNential Music Festival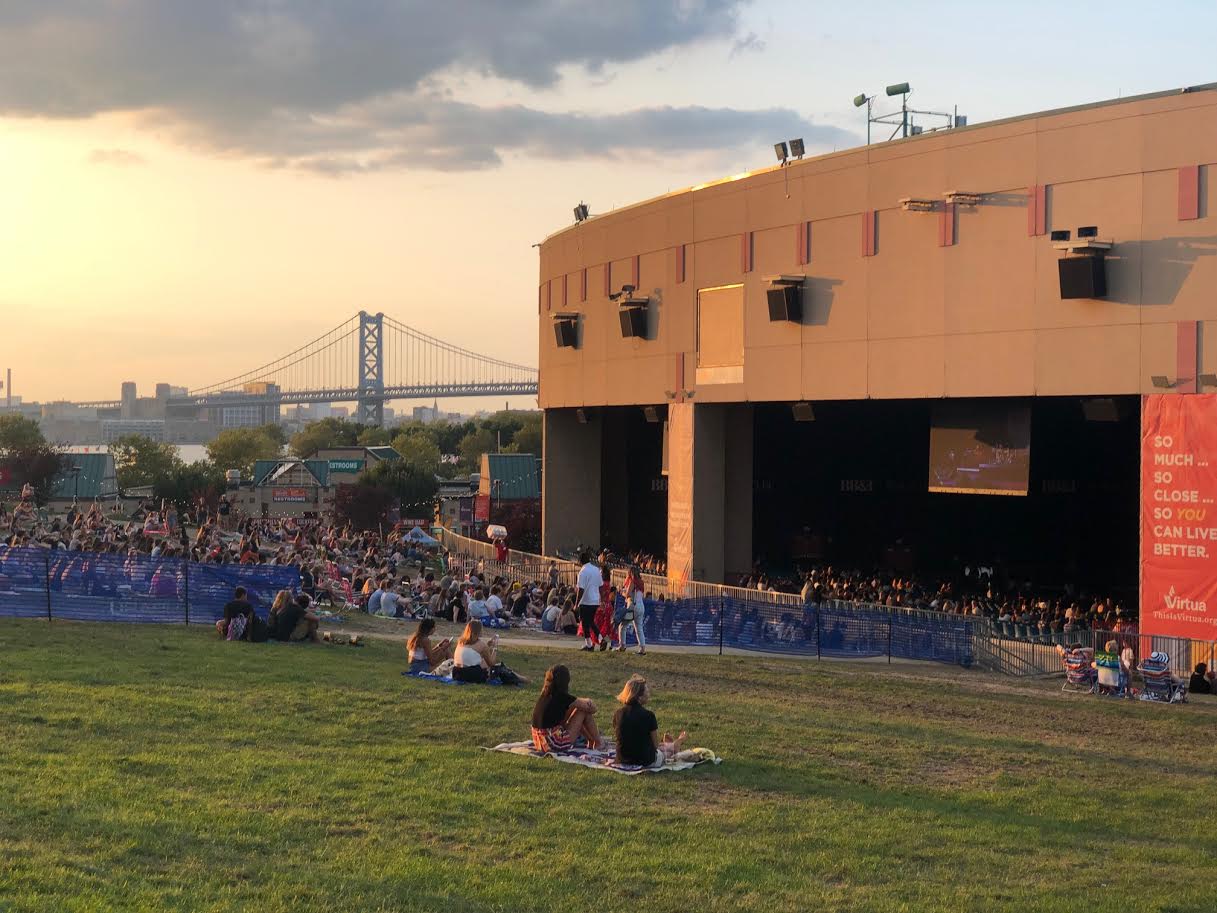 WXPN, the non-commercial, member-supported radio station of the University of Pennsylvania, is bringing back the XPoNential Music Festival presented by Subaru. The annual three-day festival that features the expertly curated mix of established and new artists enjoyed by WXPN members and listeners will take place Friday, September 17, Saturday, September 18, and Sunday, September 19 at Wiggins Park on the Camden, New Jersey riverfront.
This year's lineup includes Dawes Los Lobos, The Record Company, Shovels & Rope, Ani DiFranco, Christone "King Fish" Ingram, and plenty others.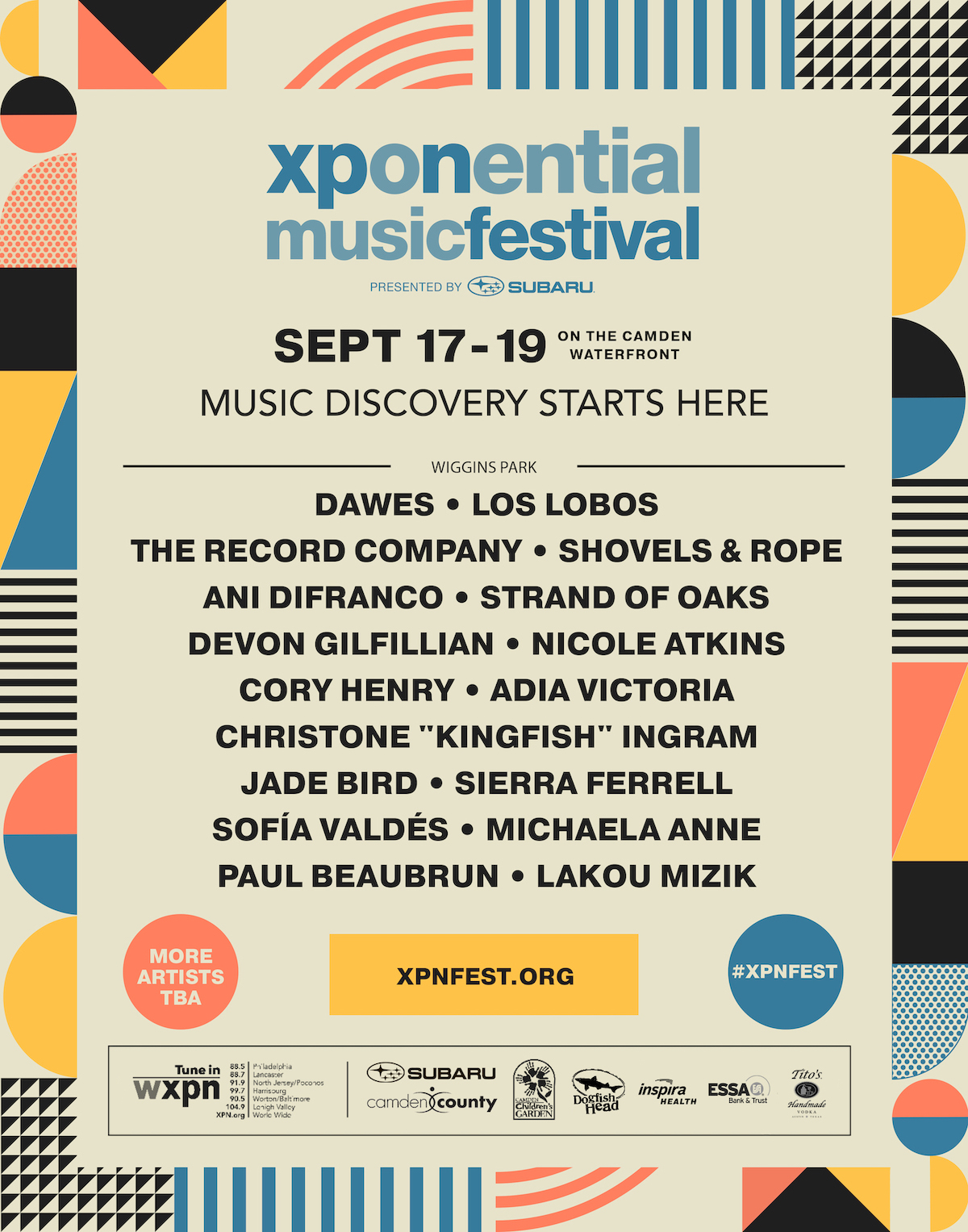 Produced in partnership with the Camden County Board of Commissioners, the family-friendly XPoNential Music Festival is now in its 17th year at Wiggins Park. It is known for convenient access via public transportation, natural amphitheaters that produce great sound, plenty of activities for kids, extensive food, drink, and vendor selections, and festival seating and riverfront promenades that offer spectacular views of the Delaware River and Philadelphia skyline.
Weekend passes to the 2021 XPoNential Music Festival are currently offered in pairs and only as a thank-you gift with an XPN Membership of $30/month or more. Individual weekend and daily passes will be available for purchase at a later date.
Details about the XPoNential Music Festival are located at the festival website xpnfest.org. The festival hashtag is #xpnfest. Follow and share on Twitter at @xpnfest, on Facebook at facebook.com/xpnfest, and on Instagram at @wxpnfm.
---
You can follow Candis McLean on Twitter (@CandisRMcLean) and e-mail her at [email protected].
Subscribe, rate, and review all Philly Influencer podcasts here. Follow Philly Influencer on Twitter, Facebook, and Instagram.