2SP Brewing Company and Wawa's New Summer Shandy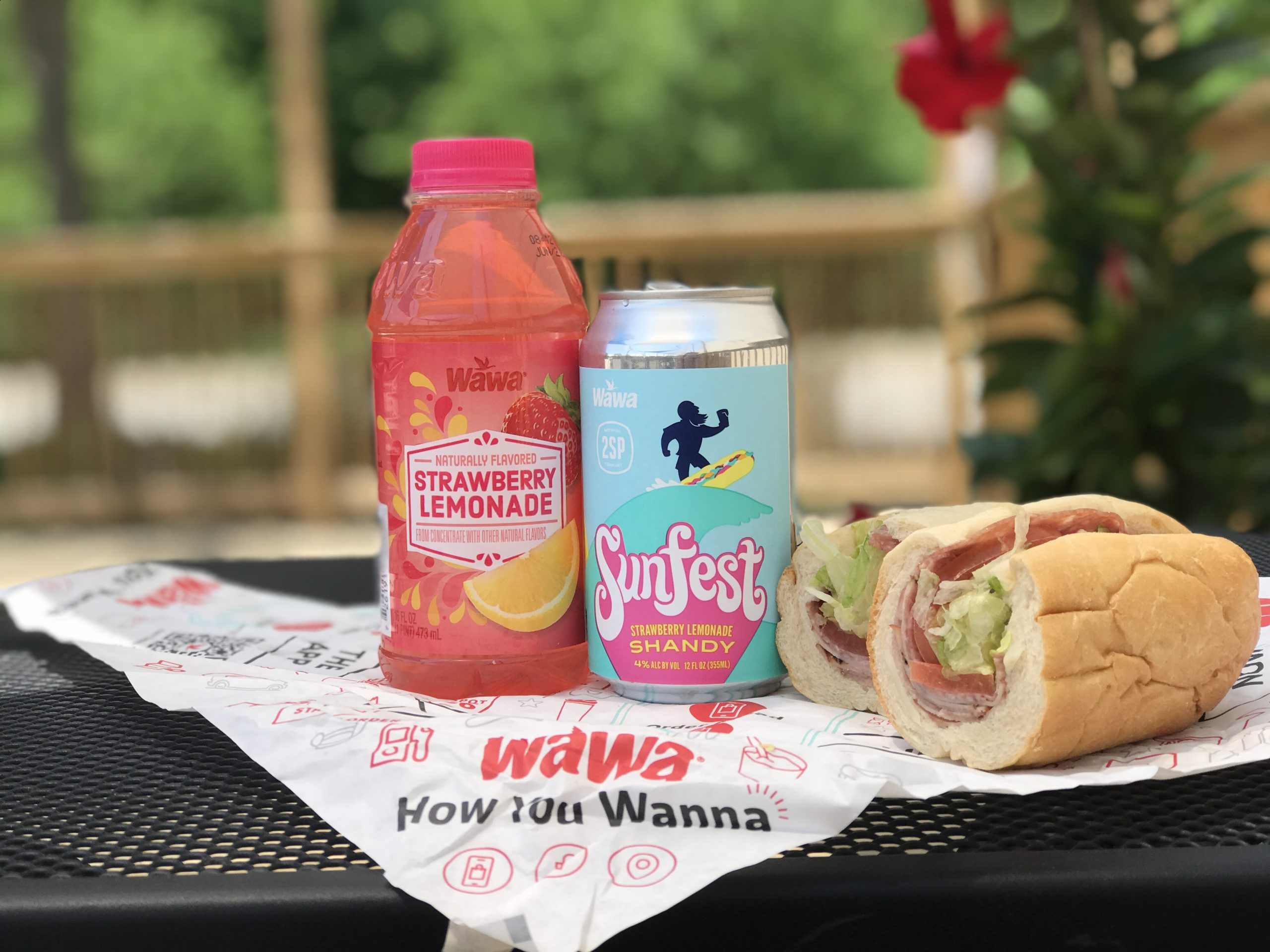 Philly's favorite beer collaboration is back — this time, with a summer twist, thanks to Delco neighbors Wawa and2SP Brewing Company. The dynamic duo has teamed up once again on something totally new and different, a limited-quantity Sunfest Strawberry lemonade Shandy, just in time for the start of summer.
The brand new Sunfest Strawberry Lemonade Shandy, a collaboration between 2SP Brewing Company's Head Brewer, Bob Barrar, and Wawa's Manager of Concept Development and Beverage Guru, Michael McLaughlin, is a crushable, light-bodied shore beer with a touch of strawberry sweetness made with Wawa's fresh lemonade — available at $8.99/ 6-pack. At 4% abv, the Sunfest Shandy pairs perfectly with Wawa hoagies and weekends down the shore.
Fans of the collaboration are then invited to 2SP Brewing Company on Saturday, June 26 for the official launch at the brewery featuring a beach-themed bash with games, music, food trucks and more. Select distributors in Southeastern PA, NJ, DE, and Eastern Shore MD will receive 6-packs while supplies last starting Monday, June 28.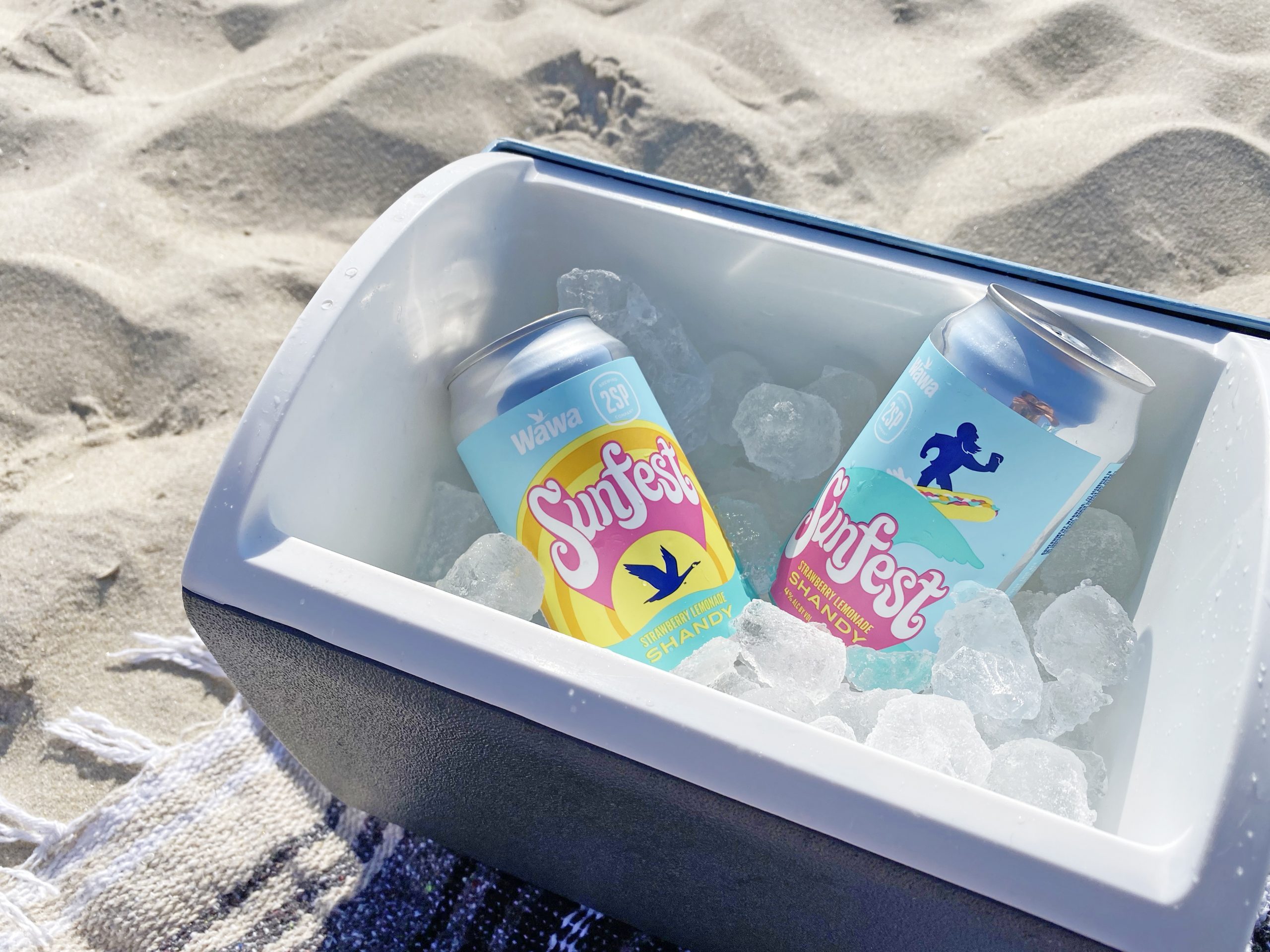 "Working closely with Wawa's beverage guru, Michael McLaughlin, we brewed a modern shandy recipe that includes a unique yeast that showcases the spectrum of flavors of Wawa's Strawberry Lemonade. The collaborative approach to the Sunfest beer was to find that balance of upfront strawberry sweetness with a refreshing lemon citrus finish that comes from the lemonade. What's the result? A Strawberry Lemonade Shandy that sings summer crusher," said Michael Contreras, 2SP Brewing Company
Fans will see the specialty brew hit shelves on Thursday, June 24 at six select Wawa Stores, including its two flagship beer stores in Chadds Ford, PA and Middletown, PA and for the first time, four new stores now offering alcoholic beverages including Blakeslee, Emmaus, Horsham and Philadelphia, as well as 2SP Brewing Company (120 Concord Road, Units 101-103, Aston, PA 19014) on Saturday, June 26, and on Monday, June 28 at select distributors and better beer retailers in Southeastern Pennsylvania, New Jersey, Delaware and Eastern Shore Maryland. Sunfest 6-pack cans are priced at $8.99 each.
"There's no better time than now to reunite with our friends at 2SP to provide a perfect summer beverage to our community to enjoy after the past year we've all had," said Mike Sherlock, Wawa Chief Product Marketing Officer. "This light and refreshing shandy is– perfect for sipping with friends and family in your backyard or on the beach. We hope this beer brings the community together and adds a little extra positivity after a tough year."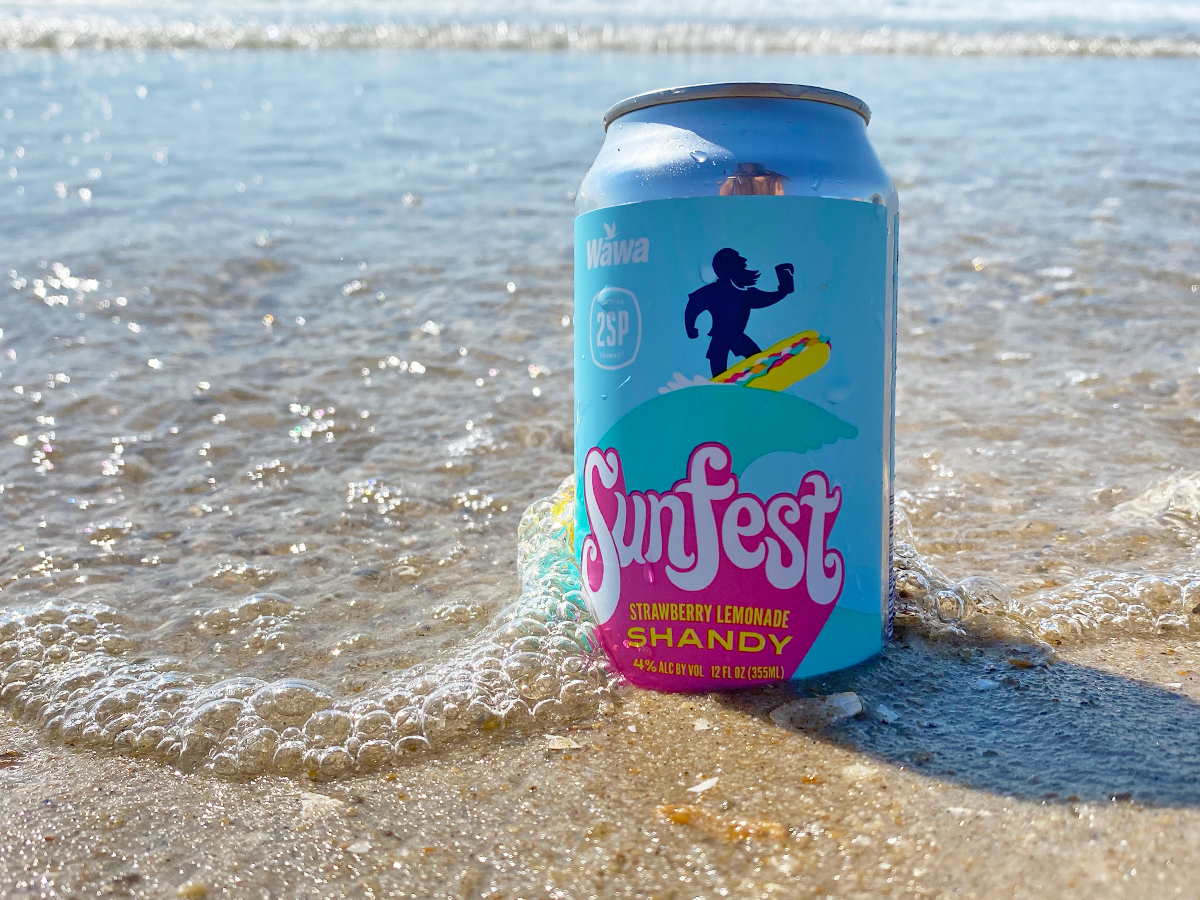 Wawa and 2SP Brewing Company are hosting two launch events from June 24 through June 26 throughout the region, including:
Thursday, June 24, 4:00 pm: Sunfest Shandy Official Launch Event at Wawa's newest location in Penrose, 2600 Penrose Avenue, Philadelphia, PA 19145 – Ceremonial first pour, sampling, beach-themed giveaways, and six-packs sales, as supplies last.
Saturday, June 26, 12:00 pm: Sunfest Shandy Release Party at 2SP Brewing Company – 2SP Brewing Company is celebrating the launch of the new summer brew with a beach-themed bash at the Delco brewery with boardwalk-style games, mechanical surfboard, live music, food trucks, and more.
…
 La Chinesca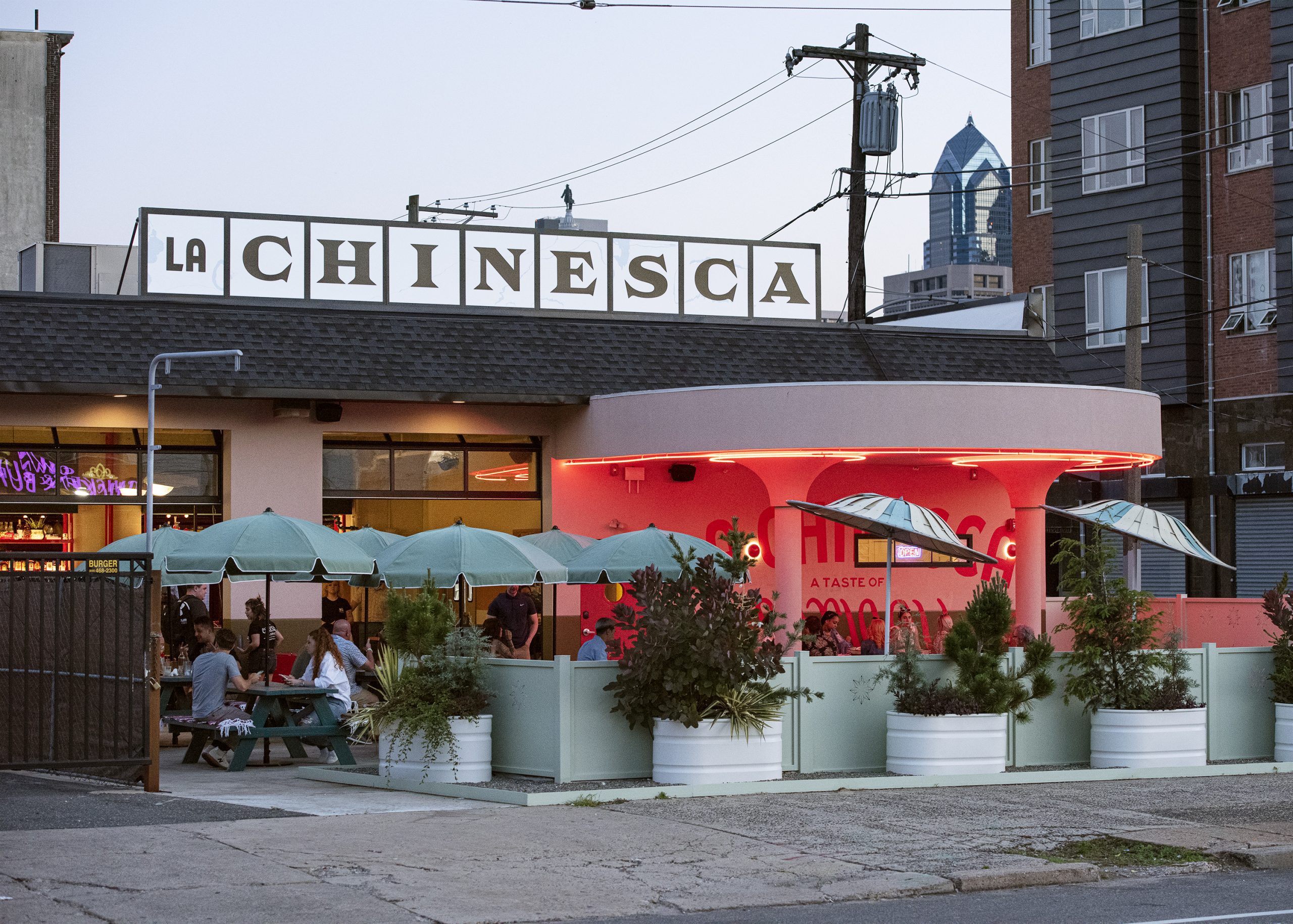 La Chinesca (located at 1036 Spring Garden Street, on the corner of N. 11th Street) is open for business. The newest restaurant from owners Michael and Jeniphur Pasquarello of 13th Street Kitchens (Kensington Quarters, Prohibition Taproom, Cafe Lift), the spot borrows inspiration from the city of Mexicali in Mexico, but more specifically the Chinatown neighborhood commonly called La Chinesca for which the restaurant's name pays respect.
The inspiration stems from the creation of a unique mix and melding of cultures, a one-of-a-kind identity which formed from Chinese immigrants settling in Mexico's Northern Baja region, alongside California's influences just across the border, and the addition of the vibrant Chinese American culture as well.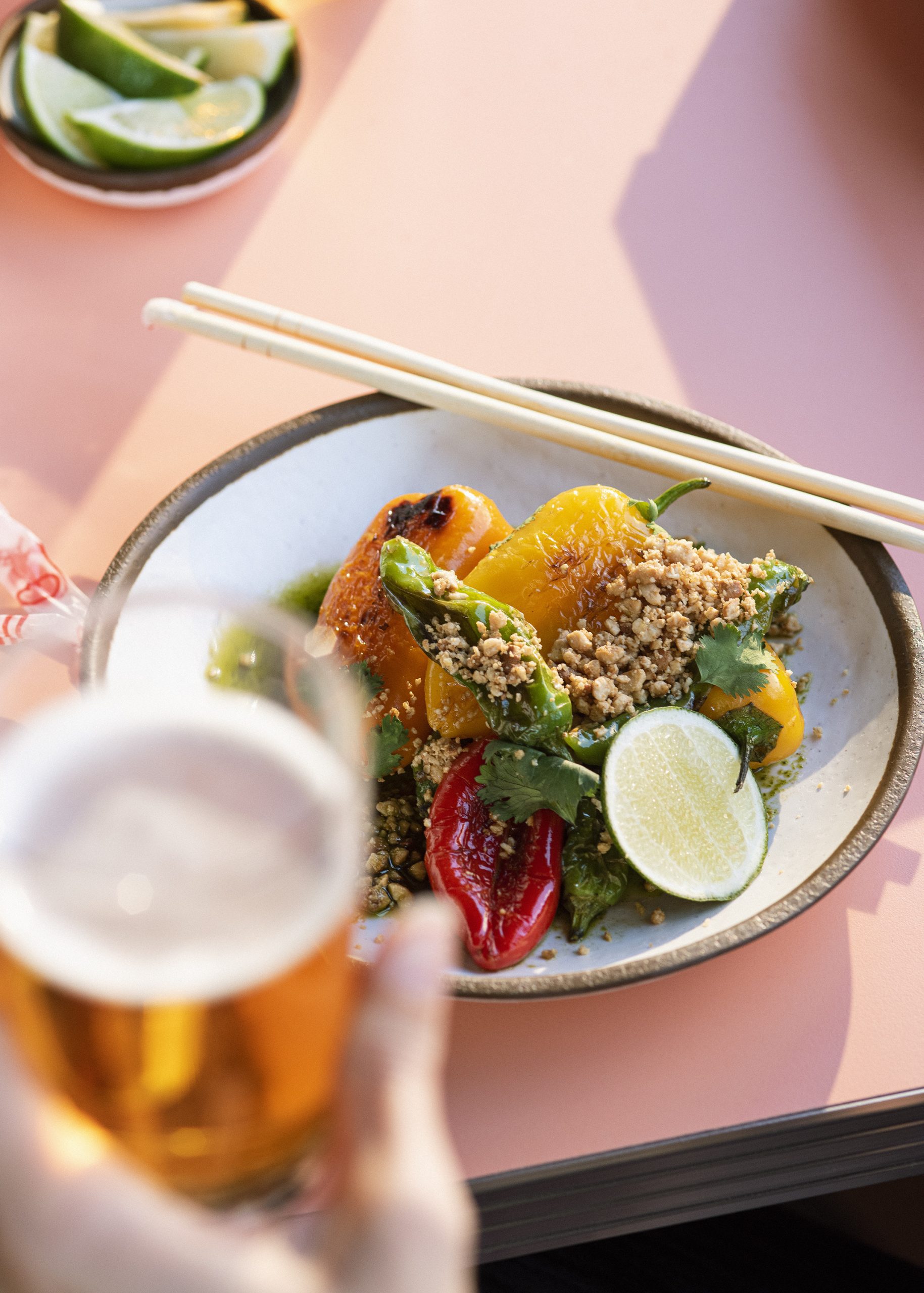 At the helm of La Chinesca's kitchen is Nicholas Bazik, Culinary Director of 13th Street Kitchens, with David Goody as Executive Chef. Together, Bazik and Goody have collaborated on the fare inspired by the team's travels to Mexicali and Tijuana (a pre-pandemic endeavor) which focuses on two distinctly unique cultures–Mexican and Chinese American–and taking it one step further to highlight seasonal, locally sourced ingredients throughout the menu. From street-side stalls serving up tacos with fixings, to the Chinatown basement restaurants offering a cool respite to diners, inspiration was found most notably through the hospitality of locals.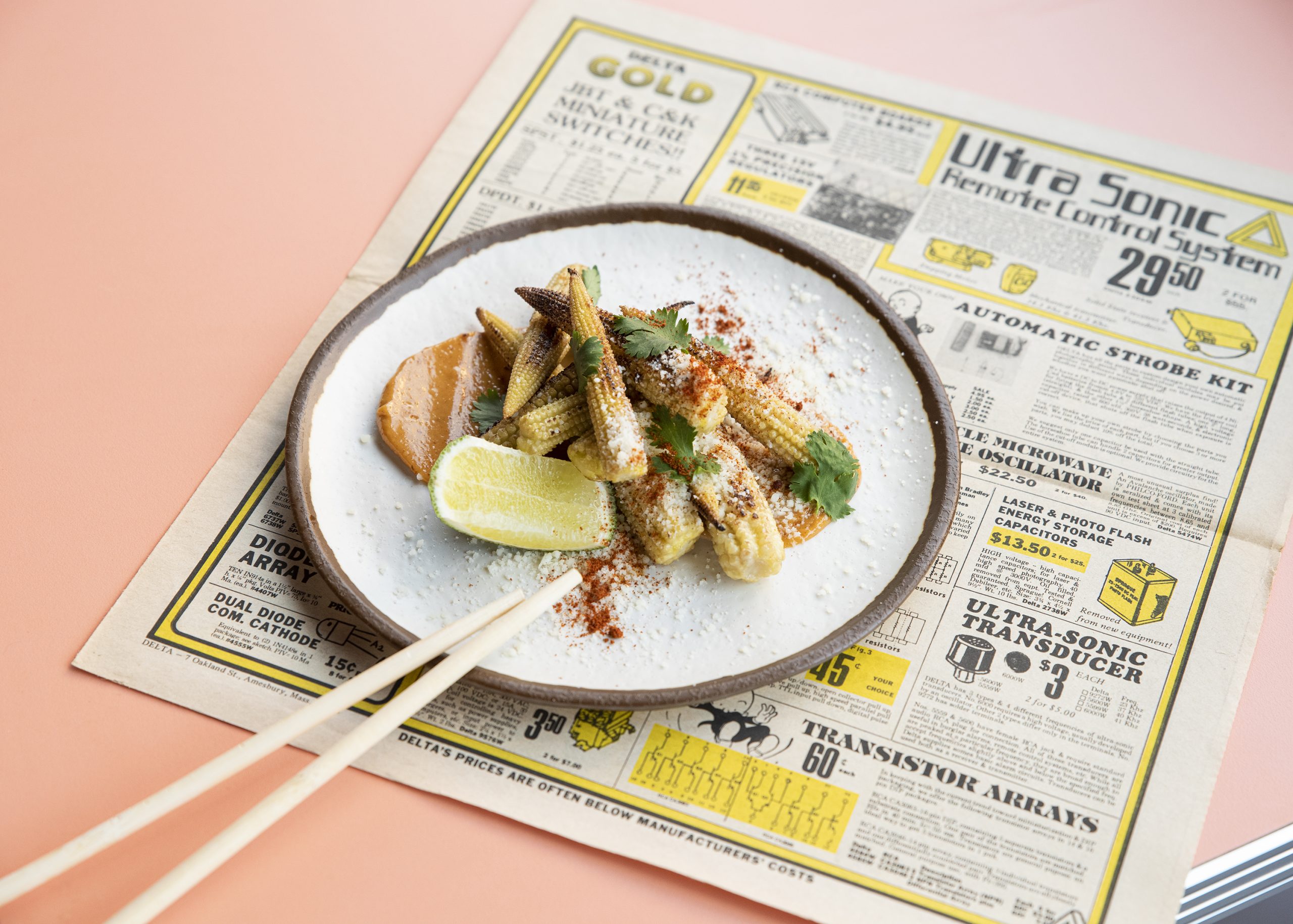 The menu which encourages sharing, is meant to offer dishes from snacks, to starters, larger entrees, and of course, tacos. To begin, diners can expect Fried Wonton Chips with market salsa; Chicharrone with annatto spice and mayo; Smashed Radish with buttermilk, mint and lime; Red Snapper with cilantro, pineapple, jalapeno, and sizzling scallion oil.  One dish often found in the team's travels were fried peppers, Bazik and Goody put their spin on the dish with a colorful market-driven version of Fried Peppers with cilantro, cashew, citrus salt. Another take is a spin on "street corn" with Baby Corn Elote served with black bean mayo, scallion, cotija cheese. Additional dishes are an ode to Caesar Salad–with an undoctored original dressing recipe created in Tijuana–accompanied by sesame crumble, breaded-fried squid, and crispy shallot. Fried Rice with crispy beef, avocado, roasted celery; and BBQ Pork Ribs with manchamanteles round out the menu for entrees.
The taco offerings feature flour tortillas–a signature to the Baja region of Mexico–which are made and pressed in-house, and feature hard wheat flour from Doylestown's Castle Valley Mill. While traditionally most tortillas in Mexicali are made with lard, La Chinesca's will use grapeseed oil to be vegetarian-friendly. The taco program promises to expand and grow but to start will feature four selections including Beef Shank Birria served with traditional consomme; Mushroom Taco with rajas, cabbage, almond, and poblano crema; Fish Taco with cabbage and crema; and Pork Adobada with gringa cheese. Tacos will be served two per order. For dessert, guests can expect a selection of Churros with dulce de leche and spiced ganache; Chocoflan; and Rice Pudding.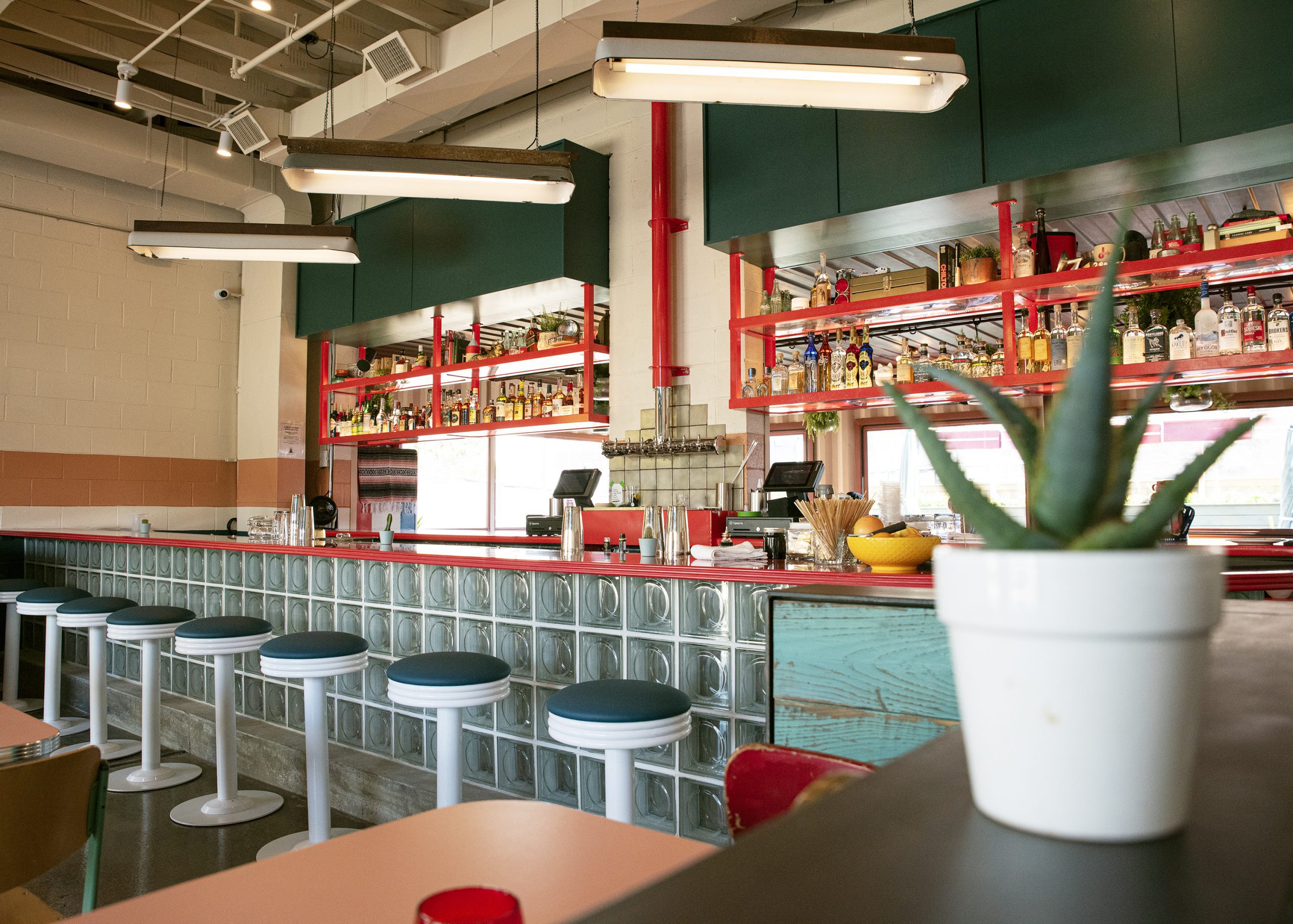 The beverage program is curated by 13th Street Kitchens' Director of Operations, Derek Gregory and focuses on offering guests a variety of quality options suited for every taste. The taps will primarily focus on featuring local craft beers including Love City's Lime City Lager, Triple Bottom's Juicy Pale Ale, Roy Pitz El Guapo Gose, and Yard's Philthy IPA–with promises of special collabs from nearby breweries down the road. Additional by-the-bottle beers include Tecate, Corona, Estrella Jalisco, and Cerveza Rrey Kolsh. "Beer service" inspired by Caguamas in Mexicali, where large glass-bottled beers are wrapped in newspapers along with a side of limes, will also be available with 32 oz. Modelo and Corona Familiar. Two California-based options include Flying Embers Spiked Pineapple Chili Kombucha, and Golden Road Brewing's Mango Cart as well. Cacti Seltzers (Strawberry, Lime, Pineapple) from Mexico made with blue agave will round out the list, in addition to a cider from Downeast. Wines by the glass will be offered, in addition to bottles exclusively from L.A. Cetto Winery, based in the Guadalupe Valley.
The cocktail list spotlights mezcal and tequila predominantly but features a variety of drinks such as Regular, Ultra, Premium aka the House Margarita available on the rocks or as a slushy; The Burn Out featuring mezcal, corn, jalapeno, and cilantro; On Empty a riff on a Paloma with tequila, grapefruit, smoked salt; and Four on the Floor with rum, black coconut, five spice.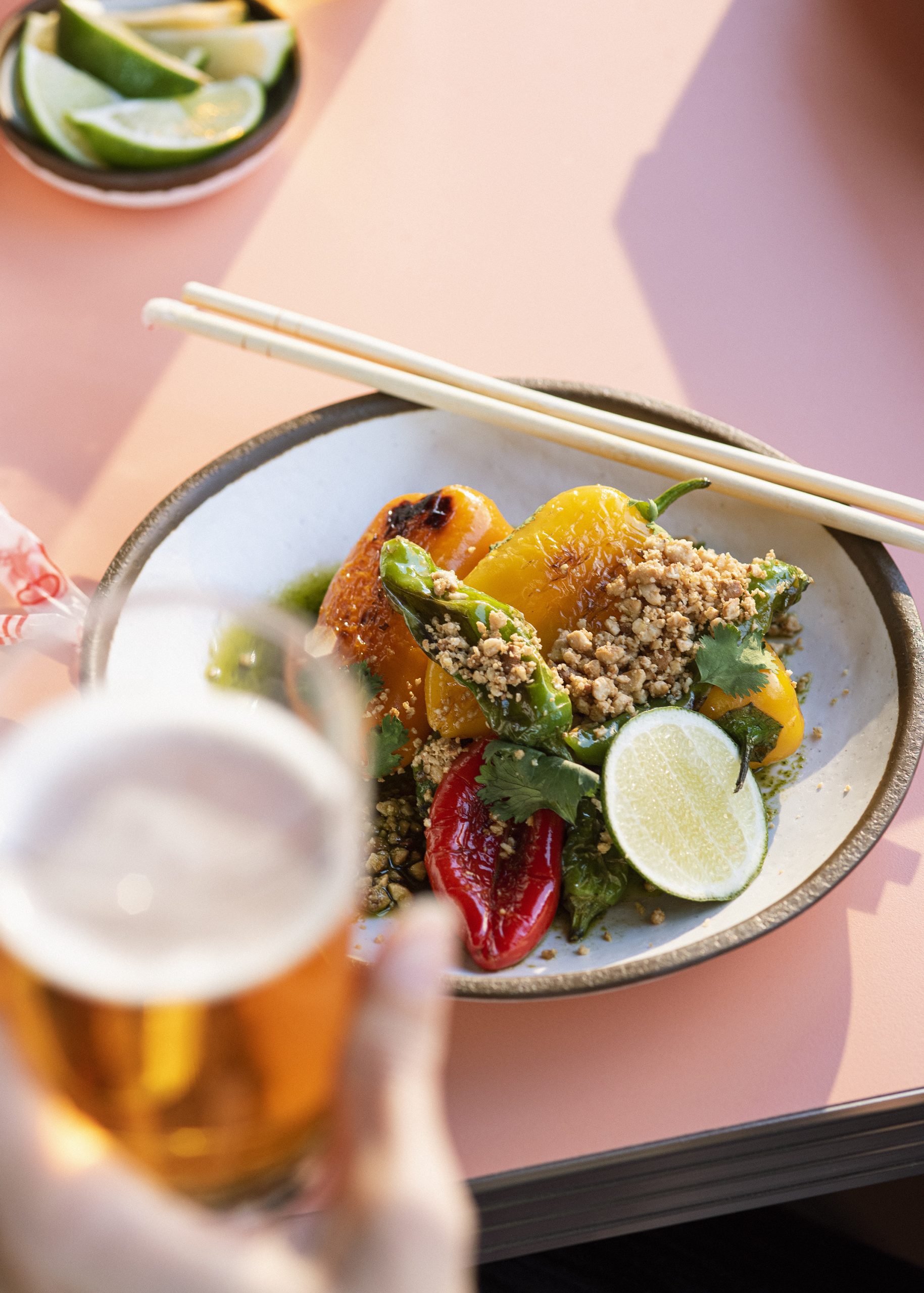 Branding for the project was spearheaded by True Hand Society, the build-out was completed by North Standard, while the interior design was a collaboration in partnership with Kate Rohrer of Rohe Creative. Inside, the bar anchors the space with 18 seats total, flanked on one side by cozy low lounge tables with salvaged street lamps hanging above, and the other side with two refurbished shipping containers offering an additional dining area. The basement level allows for private dining for up to 50 guests featuring salvaged church pews and newspaper prints adorning the walls. Outdoor seating is set up in the front patio, as well as the back with deck seating offering the best of both sun and shade, alongside colorful furniture mixing metals, handcrafted wood carpentry, with vibrantly patterned upholstery. Planters filled with greenery also border the restaurant.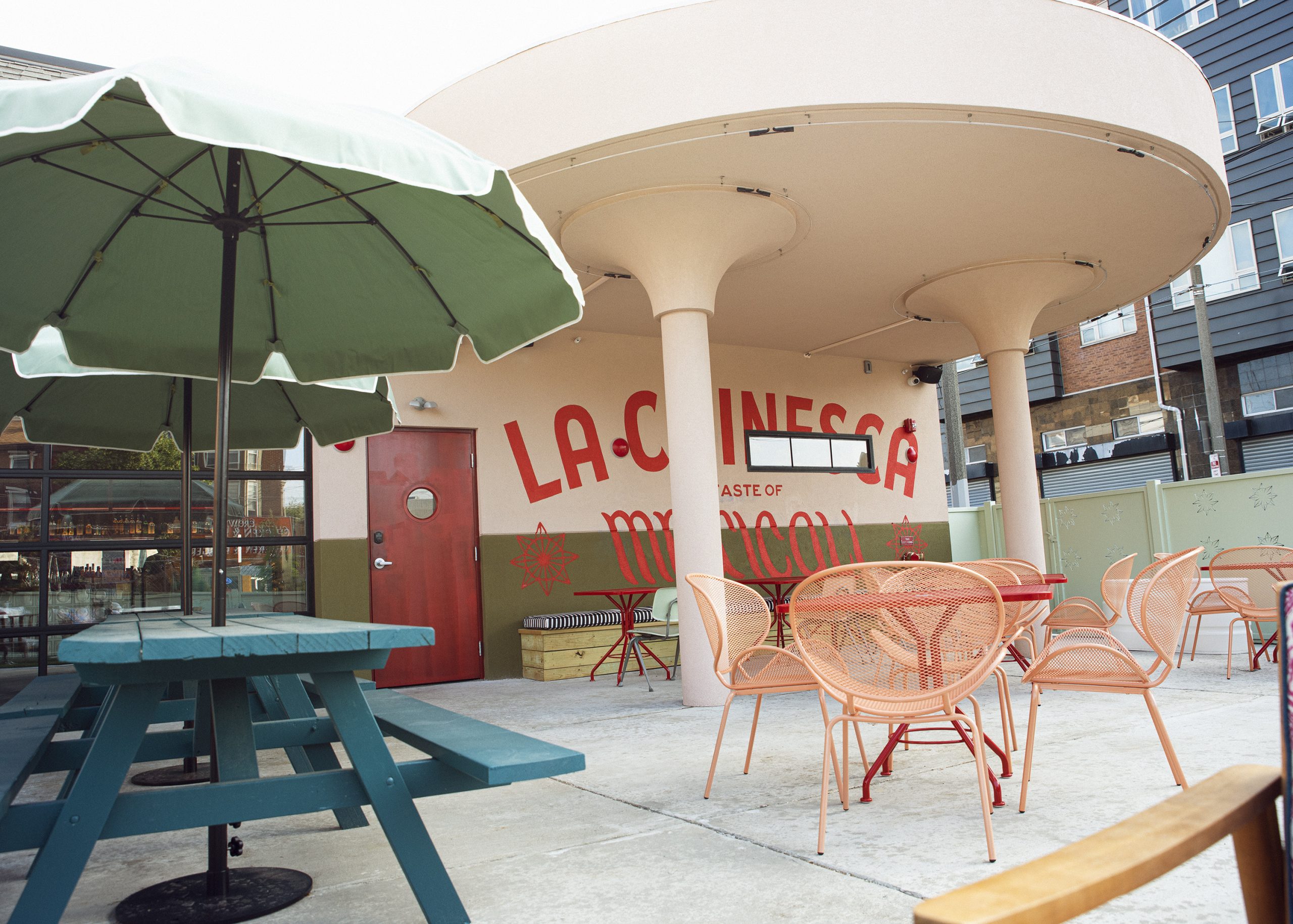 La Chinesca will be open Wednesday through Thursday from 4 pm – 10 pm, Friday from 4 pm – 11 pm, Saturday from 12 pm – 11 pm, and Sunday from 12 pm – 10 pm.
Please note, hours of operation are scheduled to change and expand in the coming weeks. Walk-ins are always welcome, and reservations are available via Resy.
Visit their website for more information or follow @lachinescaphl on Instagram.
…
Sor Ynéz Opens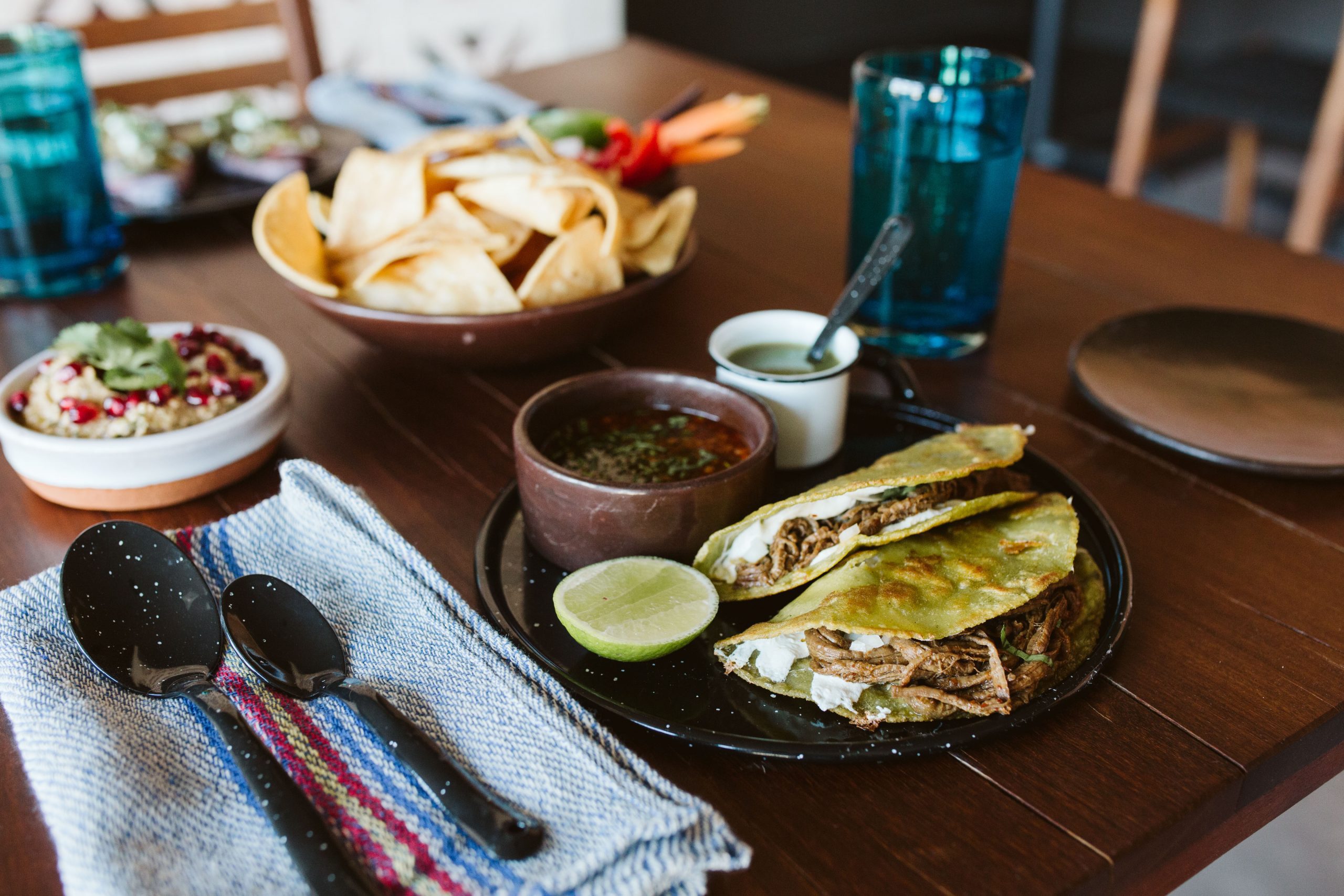 Sor Ynéz, the newest concept from Sojourn Philly, is open and bringing amazing food to West Kensington. The new restaurant from Jill Weber and team (Jet Wine Bar, REX 1516, Cafe Ynéz), celebrates indigenous Mexican fare and ingredients, with a focus on a modern and sustainable future. With Executive Chef Alex Tellez at the helm, his menu celebrates vibrant Mexican dishes and traditional ingredients, served on handsome plate ware from contemporary Mexican designers and artisans, in a 50-seat dining room reminiscent of Mexico City's once decadent Casonas, whose histories are recorded in the layers of plaster finishes.
This veg-friendly restaurant with a mezcal-heavy bar is the perfect stop for any occasion.
"After a successful poco sabor, we are excited to welcome guests and neighbors to enjoy our fresh, flavorful and vibrant fare at Sor Ynez; we've opened our patio, dining room, and bar, and have expanded hours and menu offerings, and added happy hour and brunch," said Jill Weber, owner.
The restaurant, which has been operating with a limited menu and hours, will now be open Tuesday through Friday 4 pm-9 pm, Saturday 11 am-9 pm, and Sunday for all-day brunch 11 am-5 pm. Happy hour will be offered 4 pm-6 pm Tuesday through Friday and boasts $1 off draft beers, $6 Mexican wines by the glass, $6 mezcal, $8 Frida cocktails as well as traditional and spicy margaritas, $8 Paloma Spritz, and $9 Ranch Water.
The happy hour food menu offers a rotating seasonal selection of menu items including:
Pescado Dorado – fish topped with cilantro, tomatoes and onions slowly poached in the oven with olive oil, served in a fried corn tortilla, topped with cabbage-cilantro slaw and Valentina sauce $5
Sikil Pak -Grilled tomato, onion, garlic with toasted pumpkin seeds puree topped with lime, orange zest, finished with chopped cilantro and pomegranate seeds. Served with a side of crudité $6
Jicama and Mango Callejare – Jicama, cucumber, carrots, and mango dressed with tamarind, hibiscus, chamey sauce and finished with tajin-$5
Queso Frito – breaded chihuahua cheese, fried and finished with micro cilantro and a side of smokey chipotle-$6
Sor Ynéz, Café Ynez's sister restaurant, blends the modern and traditional of Mexican cuisine, with many dishes highlighting indigenous plant-based ingredients. Executive Chef Alex Tellez, a Mexico City native and The Restaurant School at Walnut Hill College for Culinary Arts graduate, has created a menu that focuses on authentic ingredients and dishes inspired by Aztec cuisine.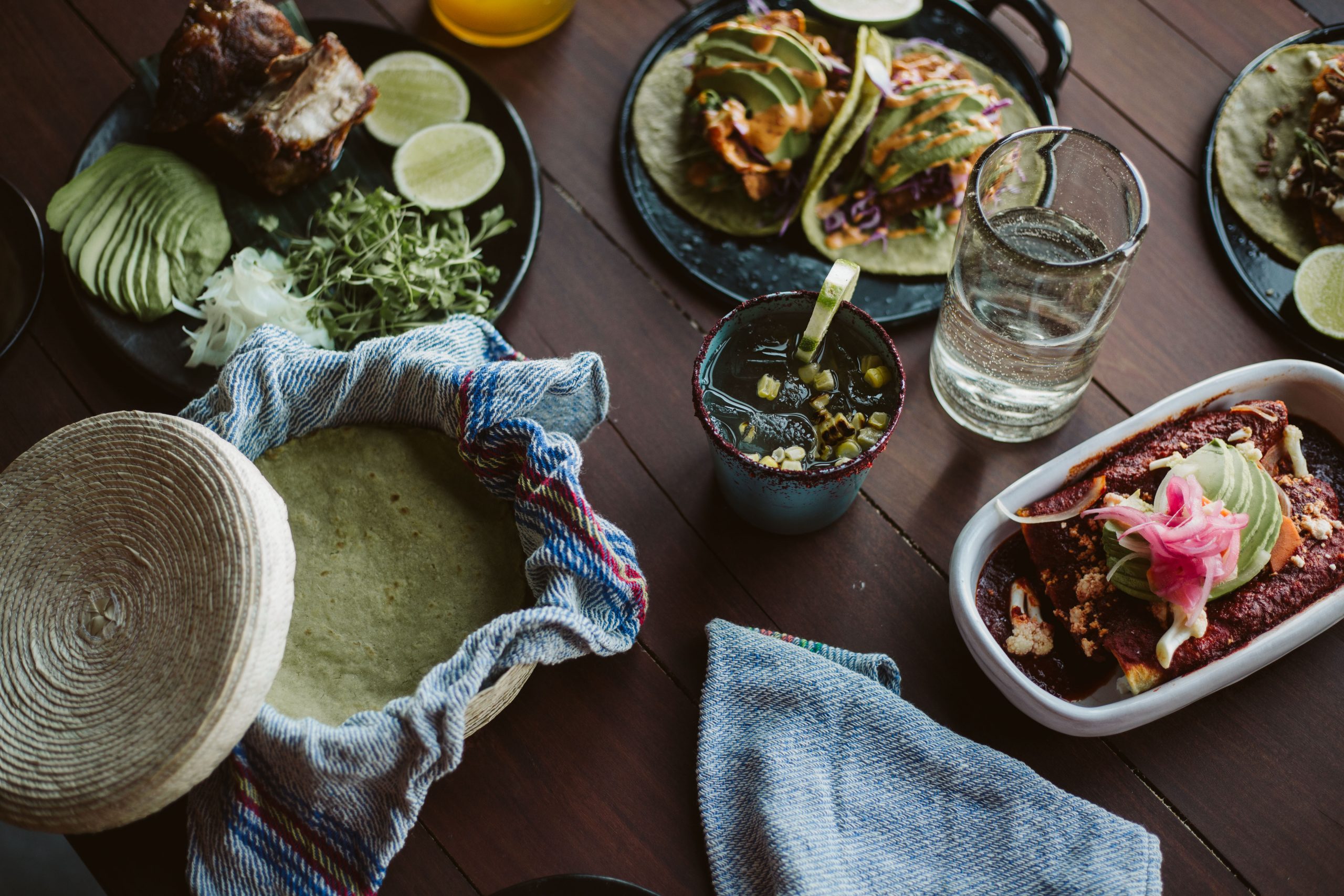 Menu highlights include:
Tlacoyo – Inspired by the staple dish found in any of Mexico City's tianguis, Sor Ynéz's tlacoyo is made from blue corn masa, stuffed with black beans, seared on the plancha till crispy and gooey in the inside from the beans, garnished with salsa verde, nopales and queso fresco.
Sikil Pak – Is a thick, hummus-like dip made from pepitas, tomatoes, habaneros, and citrus, and garnished with pomegranate seeds. Served with our house chips and crudité for the perfect dipping. Sikil Pak is inspired by Yucatan's cuisine.
Alt Pastor – the alt pastor is Cauliflower – marinated with dried chiles and spices – is cooked on the trompo, cut and served traditionally on tortillas with pineapple.
The bar program will be mezcal-heavy with a focus on Mexican wines, curated by owner and vinologist Jill Weber. Cocktails will feature fresh-pressed juices such as guava, mango, tamarind, hibiscus, and more. Guests can sit at the terrazzo and brass bar, designed by Taller Lu'um and Steven Daily Studio, and enjoy cocktails such as Juana ($11) composed with tequila, lime, orange liqueur, and charred corn, and Frida ($13) mezcal, rye, lemon, hibiscus-cinnamon simple syrup.
The restaurant's centerpiece is a Huichol Sor Ynez, serving as an ofrenda inside the restaurant. Ofrendas are small altars depicting patron saints or the Virgen de Guadalupe where people leave candles, flowers and other offerings.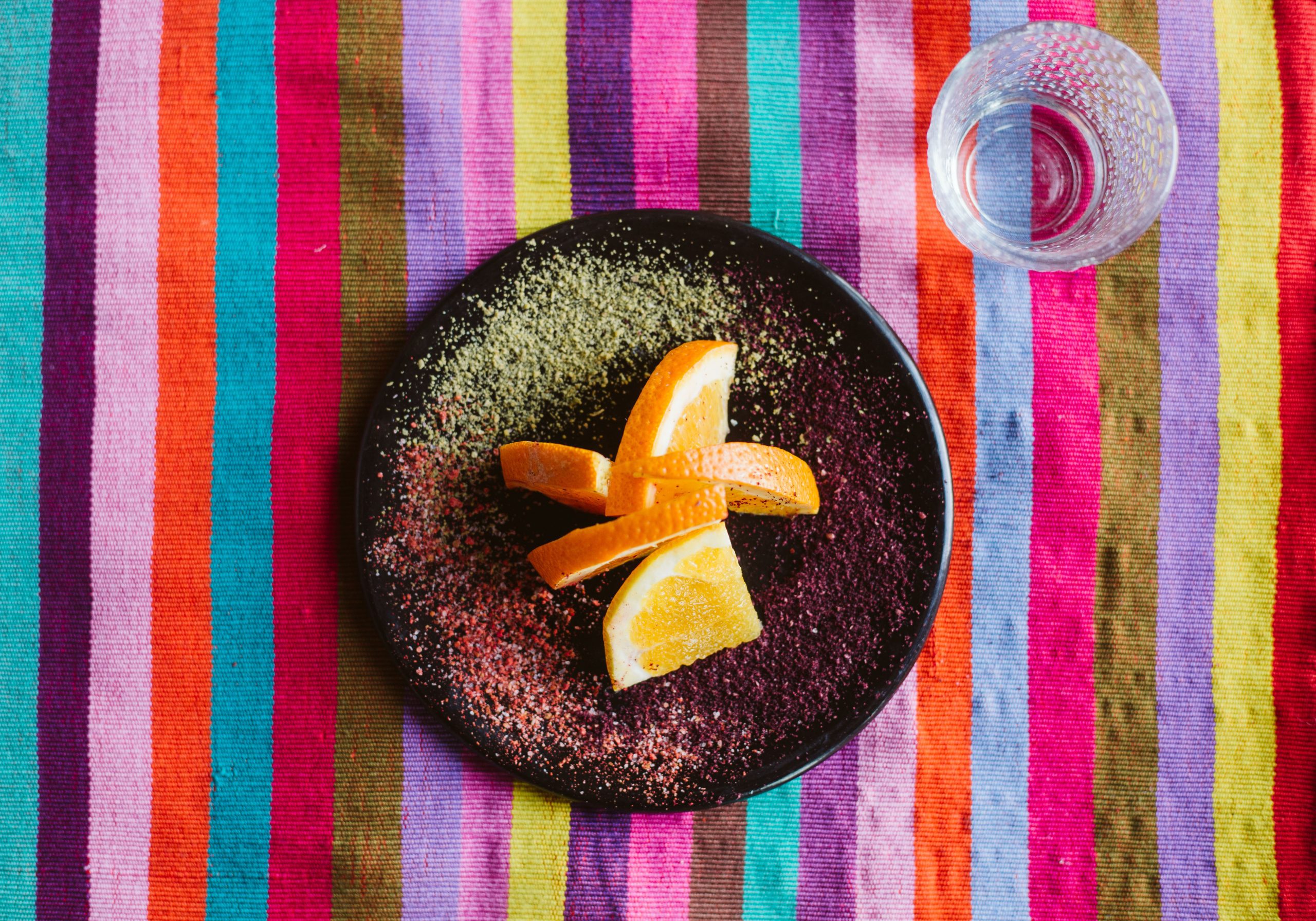 "We worked with Taller Lu'um and the artisans of Wixárika to create an ofrenda of Sor Juana made from the intricate craft of traditional beadwork. Wixárika, also known as Huichol beadwork, is a traditional craft used in ornament of object and textiles. The 5' tall ofrenda to Sor Juana is decorated with symbols and patterns that frame the image of a phoenix rising behind Sor Juana" said Horn.
A mercado featuring traditional Mexican wares from local Mexican artisans and makers will be added in the coming months for guests to peruse and purchase, both in-person and online.
Sor Ynéz is located at 1800 N. American Street in Kensington, adjacent to the new NextFab location in the building that houses the Neon Museum of Philadelphia.
…
Celebrate Pride Month with Rainbow Wine Flights at Jet Wine Bar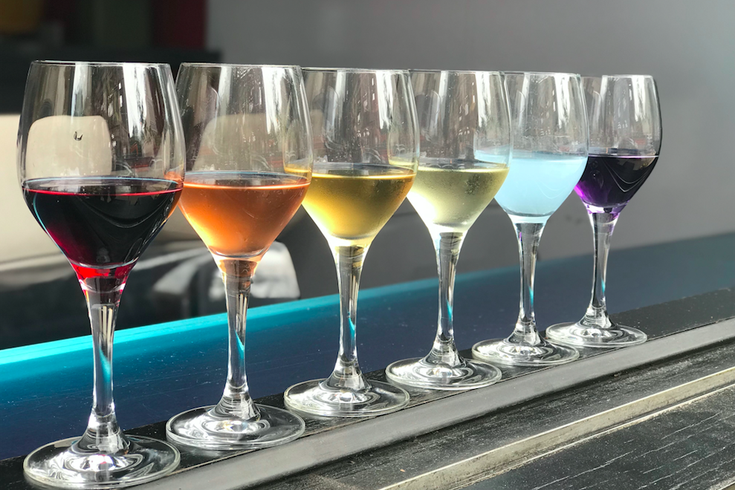 Celebrate Pride Month with the return of the famed  Pride Wine Flight at  Jet Wine Bar consisting of a carefully curated, colorful selection of exclusive wines, available at Jet Wine Garden, the wine bar's adjacent outdoor oasis, throughout the month of  June.
An array of bright-colored hard-to-find wines handpicked by General Manager Nick Baitzel will be featured for sipping the entirety of Pride Month in celebration of the LGBTQ+ community. Imbibers can expect a $30 Pride Wine Flight consisting of six 2 oz. pours of the following rainbow of wine colors:
Red – Calkarasi 'Seahorse' Rose – Pasaeli, Turkey
Orange – Verdejo-Sauvignon Blanc Orange Wine – Gulp/Hablo, Spain
Yellow – White Blend – Ricca Terra, Australia
Green – Gruner Veltliner – Brunn, Austria
Blue – Blanc de Bleu – California
Purple – Syrah – Kivelstadt Cellars, California
The fan-favorite rainbow flight is unique in its inclusion of blue and orange wines — a bit more uncommon and rare than the traditional reds and whites. In addition to the flights, the wines featured are available in single glasses as well as for purchase at Jet Wine Bar's bottle shop during opening hours.
Hours of operation at Jet Wine Bar are Monday through Thursday from 4 – 10 pm, Friday from 4 – 11 pm, Saturday from 12 – 11 pm, and Sunday from 12 – 8 pm.
---
You can follow Candis McLean on Twitter (@CandisRMcLean) and e-mail her at [email protected].
Subscribe, rate, and review all Philly Influencer podcasts here. Follow Philly Influencer on Twitter, Facebook, and Instagram.