We're back with a new Brew. Howie Roseman and the Eagles made a huge splash during the NFL draft. The 76ers advanced to play the Heat in the second round of the NBA playoffs, but it came with a huge cost. The Phillies brought back the powder blue uniforms. Ron DeSantis hates Disney, except when they're giving him money. We have tons to get to this week, so let's do this. It's Brew time!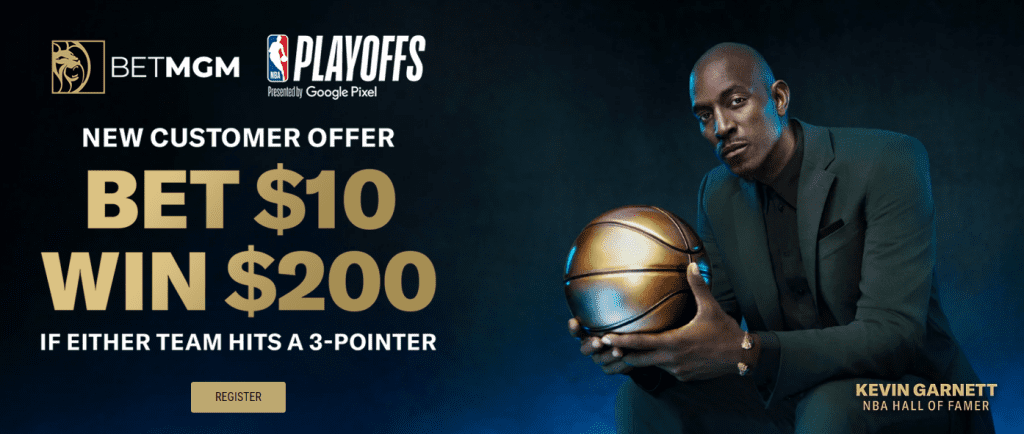 Let's f'n go!!!
Welcome to Philadelphia, @1kalwaysopen_!#FlyEaglesFly pic.twitter.com/gbKRDlRRd8

— Philadelphia Eagles (@Eagles) April 29, 2022
Howie Roseman gets the praise for this one
"Howie Roseman is Santa Claus".

Jason Kelce reacted to the AJ Brown trade live on Bleacher Report's draft show.

— Fox Sports PHL Gambler (@foxphlgambler) April 29, 2022
The Birds trade up and take Jordan Davis
With the 13th pick in the 2022 #NFLDraft, the Philadelphia Eagles select DT Jordan Davis.@LifeBrand_AI | #FlyEaglesFly pic.twitter.com/TuReuyMzOu

— Philadelphia Eagles (@Eagles) April 29, 2022
All of the Eagles picks
Your 2022 #EaglesDraft Class. Go Birds.@novacare | #FlyEaglesFly pic.twitter.com/RgrsjL5QrY

— Philadelphia Eagles (@Eagles) May 1, 2022
You love to see this
Nakobe Dean to Philly‼️

This type of leadership 👏🐶 @GeorgiaFootball pic.twitter.com/6Crx47PJnJ

— SEC Network (@SECNetwork) April 30, 2022
Ravens trade Hollywood Brown to the Cardinals
Ravens trade Hollywood Brown to Cardinals. https://t.co/78vtZVUea0

— ProFootballTalk (@ProFootballTalk) April 29, 2022
The Number 1 pick in the NFL Draft
Run it up!

(via @NFL) pic.twitter.com/uqT5oNCMz7

— Jacksonville Jaguars (@Jaguars) April 29, 2022
Round 1 results
The first round of the 2022 #NFLDraft. Don't miss what happens next! 👀

📺: 2022 #NFLDraft continues Friday 7pm ET on NFLN/ESPN/ABC pic.twitter.com/THaRX6GRq4

— NFL (@NFL) April 29, 2022
The 76ers eliminate the Raptors
— Philadelphia 76ers (@sixers) April 29, 2022
Unbelievable
Breaking: Joel Embiid suffered a right orbital fracture and mild concussion in Game 6 vs. Toronto, the 76ers announced.

He is out indefinitely. pic.twitter.com/ekwsJKdRlx

— ESPN (@espn) April 30, 2022
The commentators and fans are trash
Friendly reminder: Toronto's fans cheered & their commentators applauded Siakam when he elbowed Embiid in the eye, causing an orbital fracture & concussion. Yes, the same fan group that cheered when KD tore his Achilles.

Worst fan base in the NBA. FOH.pic.twitter.com/hTXMa6KXe6

— Josh Reynolds (@JoshReynolds24) April 30, 2022
Shut up, Drake
"Now y'all about to get swept." Drake rooting for Lowry and Heat against 76ers. 🤣🤣 @NBATV pic.twitter.com/2I46dfIUjK

— House of Highlights (@HoHighlights) April 29, 2022
76ers vs Heat starting Monday night
It's 76ers, Embiid, Harden vs. Heat in East semifinals, opening Monday at FTX Arena. https://t.co/qXMiNIVEwa

— Ira Winderman (@IraHeatBeat) April 29, 2022
The powder blues look real clean!
Nothin' like the powder blues pic.twitter.com/j4OEkWKiza

— Philadelphia Phillies (@Phillies) April 28, 2022
Trevor Bauer suspended for two years
MLB suspends Los Angeles Dodgers pitcher Trevor Bauer for two seasons, finding that he violated the league's policy against domestic violence. https://t.co/CidNfWPUQI

— NBC News (@NBCNews) April 30, 2022
It's been a really bad week for Madison Cawthorn
'I would like to see a naked body beneath my hips.' GOP Rep Madison Cawthorn seen with male staff member's hand on his crotch https://t.co/cv27yPzmNR pic.twitter.com/xanZAEoYsx

— Daily Mail US (@DailyMail) April 28, 2022
Tucker loves to stoke white fear
"Night after night, hour by hour, Mr. Carlson warns his viewers that they inhabit a civilization under siege,"https://t.co/gnn9nL7by9

— The Lincoln Project (@ProjectLincoln) April 30, 2022
Look at this sh#t bag
— Tucker Carlson (@TuckerCarlson) May 1, 2022
This guy needs a muzzle with all of his faux outrage
"When we were young, you could watch cartoons without having to worry."

— Gov. Ron DeSantis (R-FL) again baselessly claims Disney is injecting sexuality into cartoons while stumping for Nevada Senate candidate Adam Laxalt pic.twitter.com/7FrKGGjzLT

— The Recount (@therecount) April 28, 2022
I guess Disney isn't really all that bad Ron, huh???
While other FL Republicans have refunded contributions they received earlier from "woke Disney," Desantis is still hanging on to his $100K. https://t.co/nEvTkkRU3g

— Ron Filipkowski 🇺🇦 (@RonFilipkowski) April 29, 2022
More companies should announce this
today, we're announcing that airbnb employees can live and work anywhere.https://t.co/wL62IrOxbe

— Airbnb (@Airbnb) April 29, 2022
Tough situation for Olivia Wilde
Awkward moment for Olivia Wilde at CinemaCon … her speech was interrupted by somebody who apparently served her legal docs from her ex Jason Sudeikis. https://t.co/YCiUXJlKKV

— TMZ (@TMZ) April 28, 2022
Dirty Dancing sequel
Jennifer Grey will return for 'Dirty Dancing' sequel: 'The next chapter' https://t.co/fdWFM3vB0N pic.twitter.com/WL8bzvj4w7

— Page Six (@PageSix) April 30, 2022
This definitely sounds like a lie for the Kardashian show
"I know Kanye did this for me, but he also did this for my kids," says Kim: https://t.co/EQDVujPwCs

— TooFab (@TooFab) April 28, 2022
Well what do we have here?
— iHeartRadio (@iHeartRadio) April 30, 2022
Saweetie stepping out looking fine as hell
A moment 🥵 @Saweetie pic.twitter.com/xy5KOXmGU8

— Icy ✈️ (@IcyGrlUpdates) April 29, 2022
This should be good
We go inside a new biography on the Notorious B.I.G. that explores the life story and way-too-brief discography of one of the greatest rappers ever https://t.co/Htuk0DPlaf

— Rolling Stone (@RollingStone) April 28, 2022
Drake verse on Future's "Wait For U"
Drake verse on Wait For U is something special.. pic.twitter.com/Og4Sc1zlqA

— Jay 🏆 (@missionaryjay_) April 29, 2022
New music from the Biebs
Shoutout to @justinbieber & @DonToliver for keeping all our playlists warm with "Honest." 🔥❄️ pic.twitter.com/kl37VhmcAc

— MTV (@MTV) April 30, 2022
Sonya Deville getting her sexy on
— The OFFICIAL Boss (@SonyaDevilleWWE) April 27, 2022
India Love got me like Woah!!!!
View this post on Instagram
Botch!!
Bobby Lashley took a scary spill outside of the ring at a WWE live event today after the top ring rope snapped on an Irish whip.

According to a few fans on Twitter who were in attendance, he seemed to be okay after and finished the match.

— Ryan Satin (@ryansatin) April 29, 2022
You can follow The Pi Brew on Twitter and Instagram (@thepibrew) and e-mail at [email protected] for anything you think should be included in the Morning Brew.
Subscribe, rate, and review all Philly Influencer podcasts. Follow Philly Influencer on Twitter, Facebook, and Instagram.